Hello all! I just know you all have been anticipating my return and here I am! I understand I have been MIA for the last... 3 weeks. I've been up to things like a certain trip if you recall from my Facebook or tweets. After the trip I felt like I came back a different person, but that's a blog for another day.
I'll post my pictures of the trip as well as the things I encountered in between as soon as school is over. But for now I'll just show you some of my latest buys(not from the trip).
My uncle was nice enough to buy this camera for me! Haha, I keep thinking he's trying to hone my photography skills. He keeps insisting on buying photography books at Costco when I even glance at it. I remember when I was a kid and went to Costco and I wanted a book and he wasn't even willing to buy it for me. -_- I remember he even told me if I wanted to buy a dSLR he'd willingly pay for half. Anyway, so he purchased the FUJIFULM instax. Cute! Too bad the film is a little pricey. 1 cartridge has 10 films and they sell it in a box of 2.
CAMERA AND FILM!
FILM!
CAMERA!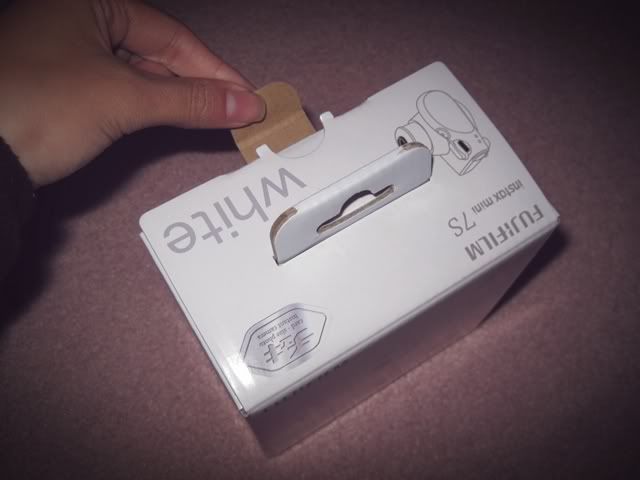 Opening the box!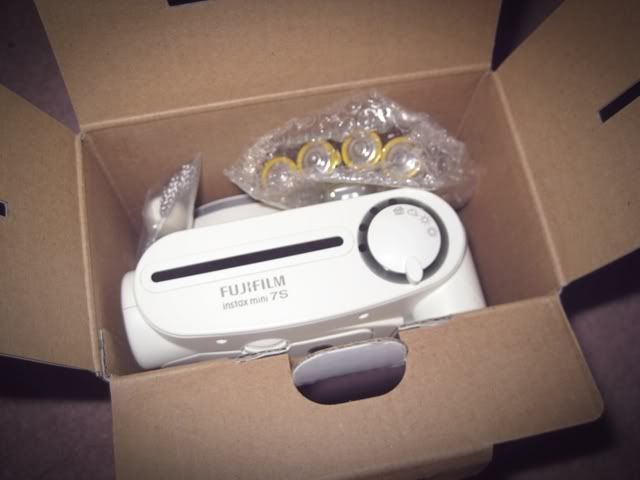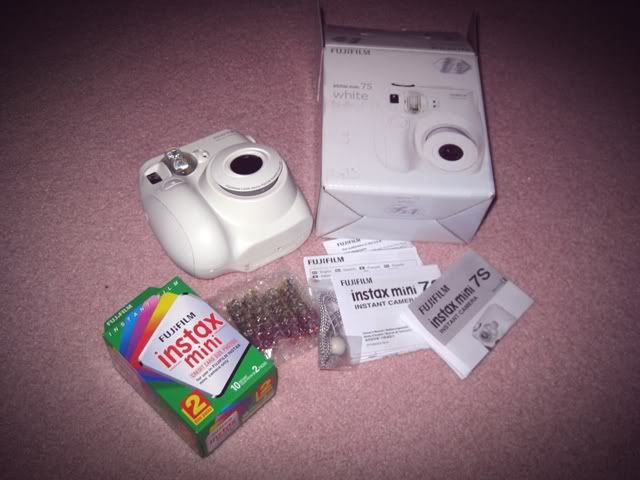 Camera, film, batteries, instruction manual, and a wrist strap.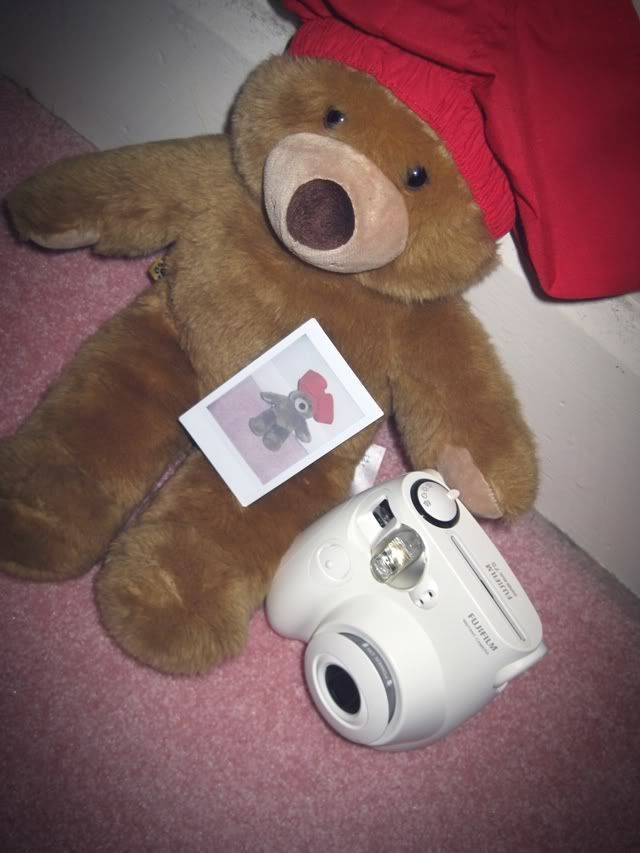 LOL, sister said it looks like a ransom photo. HAHA
:) This is my son. :P
The thing that sucks is that they don't give you like a sample film or something. At least give some kind of customer loyalty coupon from the manufacturer to get a discount on the film or something. Nonetheless, I like my camera. It's a new age-y, Polaroid. Too bad the Polaroid is out of production, or I would've purchased one.
I recently went to Daiso too! Have I told you how much I love Daiso? So many cheap trinkets to purchase here! That actually work, but don't expect it to be very high quality, remember you are paying about $1.50 for it.
My latest buys from Daiso:
Yippee! Food container, fruit container, chopsticks, mini tripod, containers, and a finger pump bottle.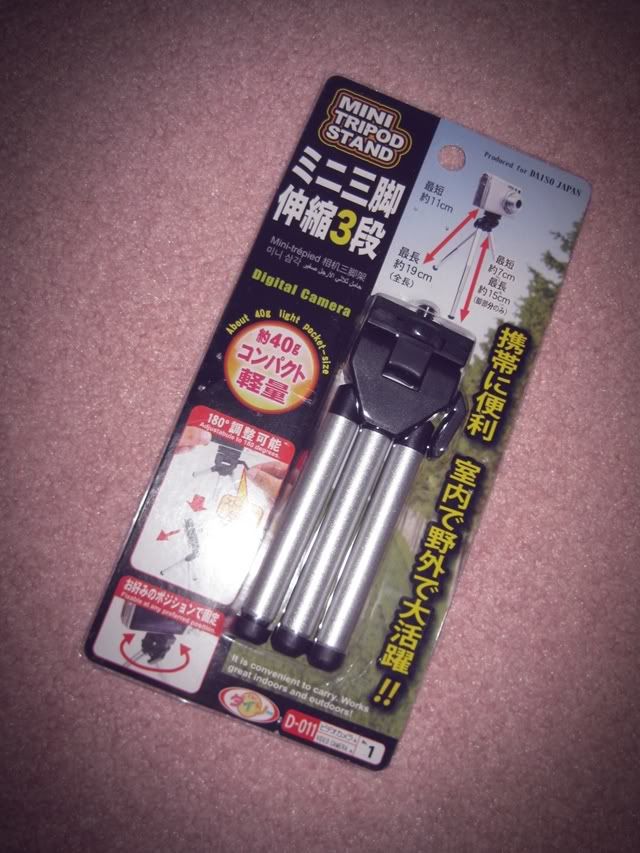 So glad this works alright for $1.50. It's cute and works like a real tripod.
Containers. I needed a new container for the crazy chameleon soap that Amy gave me.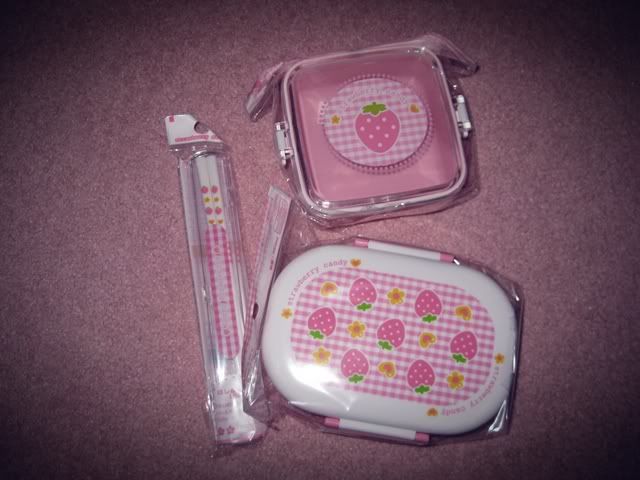 Food containers and a pair of chopsticks.
Finger pump bottle. These are just easier to use than grabbing the whole bottle and turning it upside down for some fluid.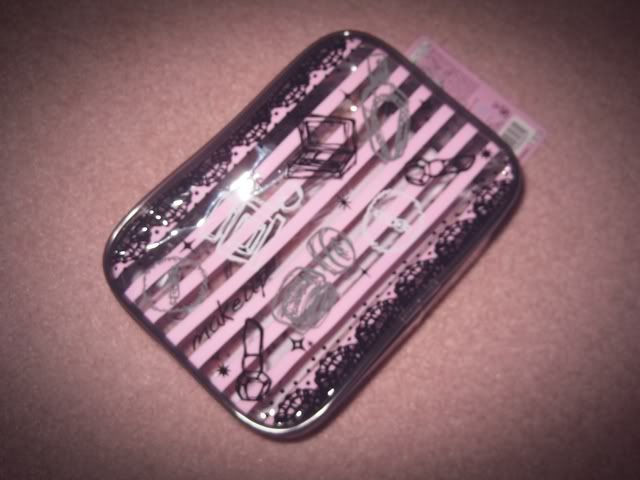 Cute little bag.
Also got a cute container for Goldfishes!!! GAH, I love this snack.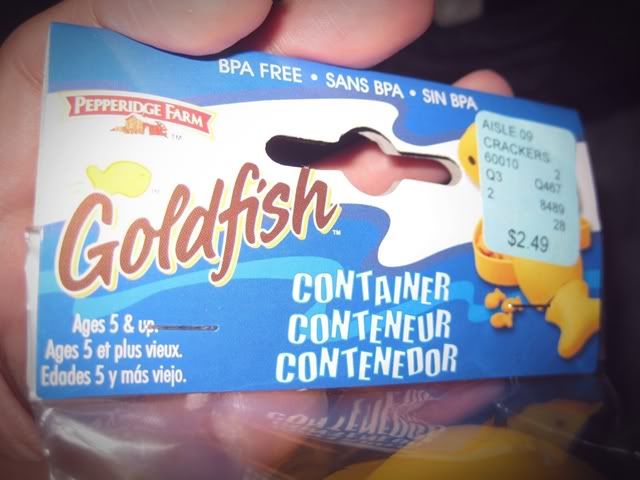 Nom nom in the trunk. :P
EDIT:
Also got my new TOO FACED CANDLELIGHT POWDER from Sephora. :) It's so shimmery!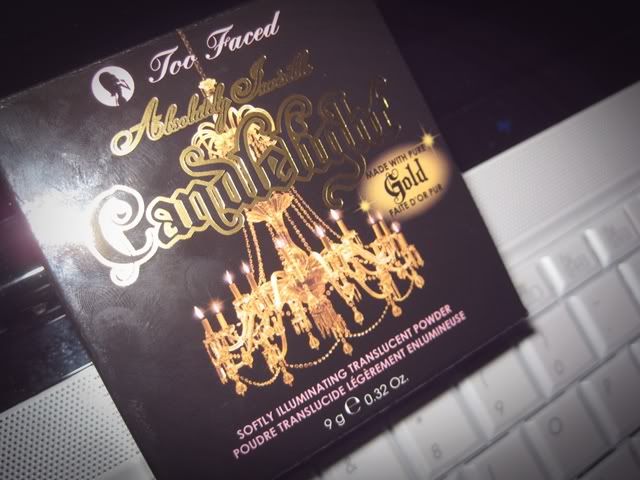 I'm totally serious when I say this is really sparkly!