Hope everyone had a fun and safe New Years Eve! I hope you all got to spend it with your loved ones. :) I know I had a great time!
For New Years Eve, teammate and I decided to go fine dining, WDUP. Initially I really wanted to go to the Ritz Carlton, but their dining room closed for renovations or what not. So they moved themselves a couple buildings next door and named it Parallel 37. Sadly, the yelp reviews were not convincing enough for us to keep our dinner reservations for that night so teammate quickly made a reservation for the Fifth Floor. The ambiance was absolutely gorg! You guys have no idea. Tons of black and gold balloons decorated the ceilings and little Happy New Years necklaces were set at each table setting for each guest. Fell in love!!! Okay okay so our reservation was at 5:30pm (the time that they open) and we checked in at the podium and was kindly told to have a seat while they put on the finishing touches at the restaurant. Shortly thereafter, we were ushered to our seats. Gorg window seat. :') The waiter gave us our menus and it was a pre-fix. A little confused because I'm used to picking my appetizers, main and desserts. This one was a 7 course meal! I was a little baffled about why they even bothered to hand us menus if it was pre-fixed and we couldn't choose anything, haha.
Oh well, our food came out quickly. There were scallops, flan in a hollowed out egg, duck, steak, white mousse, sample desserts and so much more. The menu we had at dinner isn't available online so I wish I had taken a picture of our menu or remember the names of the courses. They change their menus too often. Our servers were so nice, well we only had one server but multiple people came to our table to set our dishes down and explain to us what each of them were. Portions were the perfect size and each of them got a little bigger after. I do remember the flan which I didn't like very much because it was too salty for my tastes but the presentation was gorgeous and outlandish. After all 7 courses, we ended our night. We planned on watching the fireworks but it was way too crazy. We left the restaurant and walked to take some pictures but the host had to chase us down to give us some delicious chocolate souvenirs.
Fifth Floor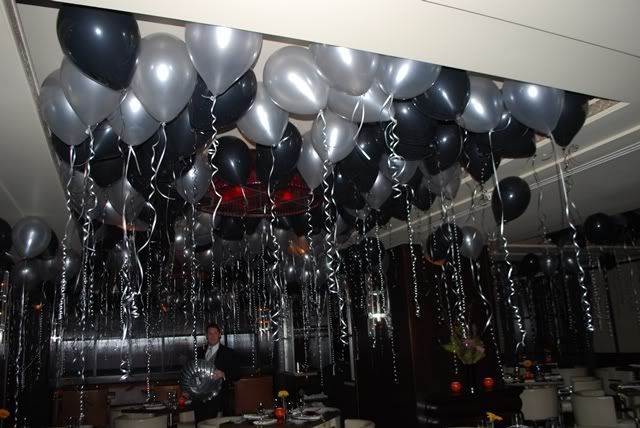 Did I say black and gold? They were black and silver. :D
Dining room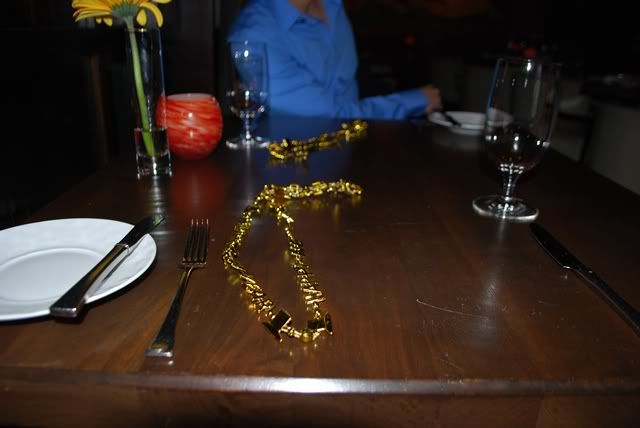 The cute new years necklaces we got!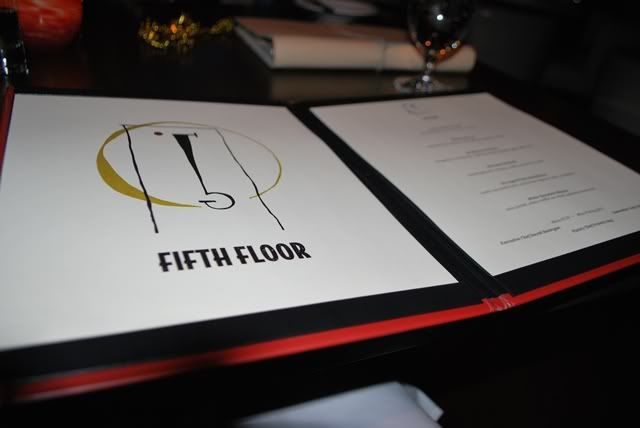 I did take a picture, but you can't see the items on the menu. :(
From the chef.
I believe this was our ceviche.
Pear salad?
Flan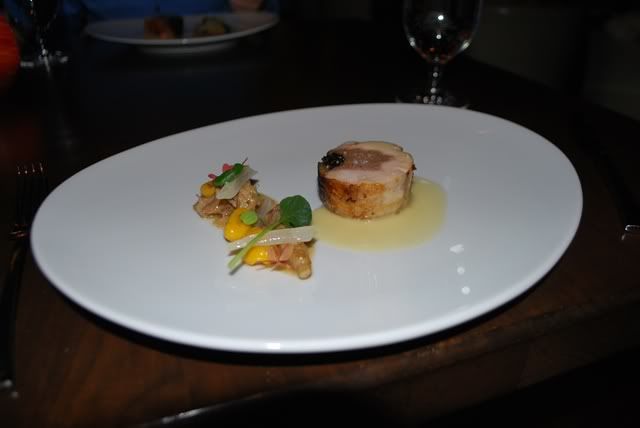 I believe this was duck
Uhhh, dry aged steak???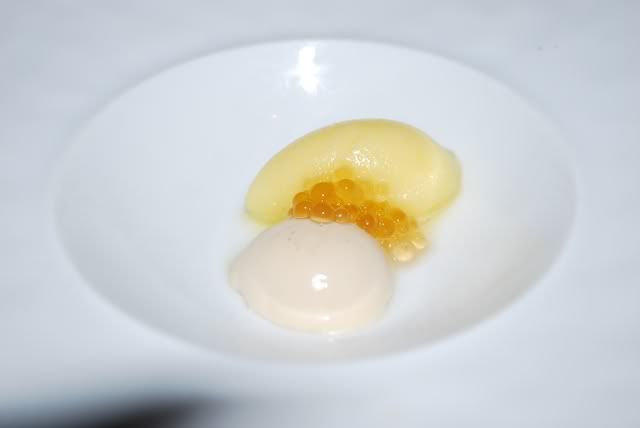 Sorbet with caviar.
White mousse dessert
Samples at the end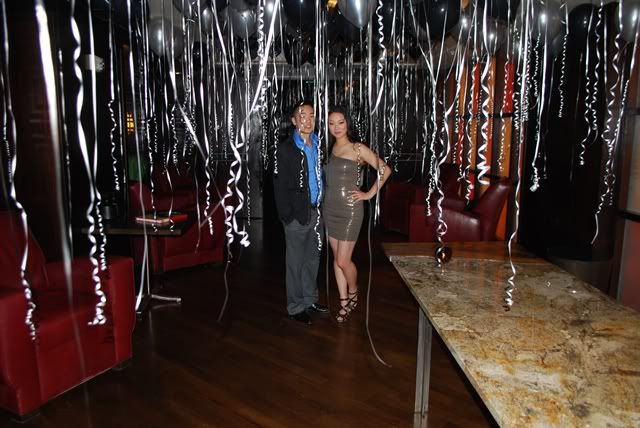 PICHARZZZZ!
BYE! Honey said I look like Carmen Sandiego....