Yet again, I am perfecting the art of procrastination. I should be paid to procrastinate. SCREW HOMEWORK! Did I mention to you all how much I loathe and despise the institution of school? And yes, it's that time again, to be borderline depressed and fall into yet another mental breakdown. Finals week is coming up too... Oh jeez.
Anyways, so these past few weeks have been somewhat busy.
I went to eat Shabu with Amylatte and Justingoh on April 23. (Did I really not blog for that long?) The place was awful to say the least. It was a Saturday night with only 2 or 3 people working and I waited half an hour for my plate of combo meat. Oh right, I'm on the verge of going vegetarian too. (I decided this last week.) Anyways, the place was small and packed with a couple of large parties. Honestly, the food wasn't that good and I'm definitely not coming back. No refills for water, had to wave down the waitress a couple of times for basic necessities for shabu and etc. At least they had a trendy environment and potent garlic. After stuffing ourselves with shabu we went to go eat dessert. I got the tse ma tong yuen, something I haven't eaten in a really long time! I wish daddy would make them for me again. :(
Went out with my friend to the same Mediterranean restaurant for dinner. And then we went to a non-fobby Asian, dessert restaurant called CandyBar. The place was amazing. It had really pretty decor, and pretty paintings on the wall. They even have a shelf of board games to play. CRUCIAL! Some lady knocked over her glass playing Connect Four. Cray cray... After dessert we went to watch Fast Five! OH WHAAAAT? We waited in line for an hour for the showing. The movie was cheesy to say the least. But the "easter egg" at the end of the credits was unexpected. I think the storyline was kind of bleh this time. They just made it to keep the franchise alive.
Amylatte's birthday was on Monday! WHOOT. So, I had to frantically put everything together. I already wrapped the present the night before, but I needed a birthday card and her favorite flowers... daisies. :) Headed to the florist and the card shop. Two pretty daisies and a birthday card with a message to melt her heart. Obnoxious little boys were trying to "holler" and get my attention while I was making it to Amylatte, ohmylawd, I feel sorry for your lady friends, that is if you even have any. Went to work to surprise her but I found out no one bought the cake yet. Had to make a run to the cake shop and I picked out a chocolate cake. YUMMMEH. Went back to her work and sat there to talk to her about our daily nonsense and presented her the gift. After like 2 hours.. -_- It was time to bust out her cake! ♪ Happy Birthday to you! ♪ Mwah, we took some pictures and then I left. I ruv her. :)
This weekend, my friend took my to Palomino, which was pretty nice. I really enjoyed my pasta entree. The environment was really cozy and refined, just the way I like it. Our appetizer was the Dungeoness crab artichoke dip, my entree was the Rigatoni Bolognese, no idea what my friend got. Something with chickenzzz, I know that. After dinner, we went to watch a movie. INSIDIOUS, why in hell did I even pick that stupid movie? I was scared shitless to the point that it wasn't scary anymore, it was just hilarious. /)_____(\ I re-gave up horror movies. This was the first horror movie I watched in full since stupid Paranormal Activity. -___- FFFFFFUUUU.
On Saturday morning, I got to go to the Charles M. Schulz/Charlie Brown museum with my family. I got to see the essence of why the cartoons have been around for so long and the legacy that Schulz left behind. Some of the strips made you laugh, some scratch your head and some made you think. After the Charlie Brown museum, we all headed over to Wild Flour Bakery, they sell amazingly delicious organic breads. I got a huge sticky bun for $5, I swear it was like $1 a pound and that thing seriously weighed around 5lbs. My sister got a couple of breads, I think one of them was goat cheese and she got a biscotti which was really good as well. Yummeh, gotta go back next time I'm in Sonoma County. Next stop was Screaming Mimi's an ice cream shop. Not sure why it's so popular, but the ice cream is decent there. I wish I had tried the Mimi's mud, tastes like a brownie. Gotta love the painted chairs in there. Finally we went home, and I dozed off in the car. Got ready for an early Mother's Day dinner and went to watch The Little Mermaid ballet shortly after. Too bad Tan Yuan Yuan wasn't performing. :/ The background dancers were a bit distracting and my favorite scenes were with the Sea Queen.
Finally, on Sunday it was Mother's Day. I placed an order to teleflora.com about a week ago, but I had no idea what time they would deliver the flowers. FML, so I called them and they put me on hold for about 15 minutes. The woman came back to tell me that they can't give me an estimated time and that they couldn't guarantee that my flowers would even be delivered. WHAT. THE. EFF. WHAT IS THIS FUCKERY?!?!?!?!!1111 I was pretty fuming mad, since the total was nearly $70 for a shitty vase of flowers. Then she told me if I don't receive the flowers, I can call back and talk about
other
options.
THE ONLY OTHER OPTION IS A REFUND!
Ugh, talk about annoying... The flowers came finally at around 2:40pm, yet I was disappointed. Why? The presentation and arrangement of the flowers looked like crap. Petals were falling off, some roses were droopy and they were the ugly, generic kind of roses. $70 for this???/// you must be joking me. I presented the flowers and the huge Mother's Day card I got with bff to her. She be happeh, I know it. LOL. HAPPY MOTHER'S DAY!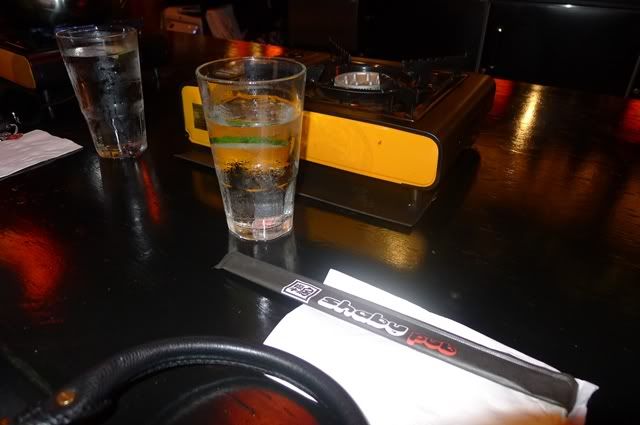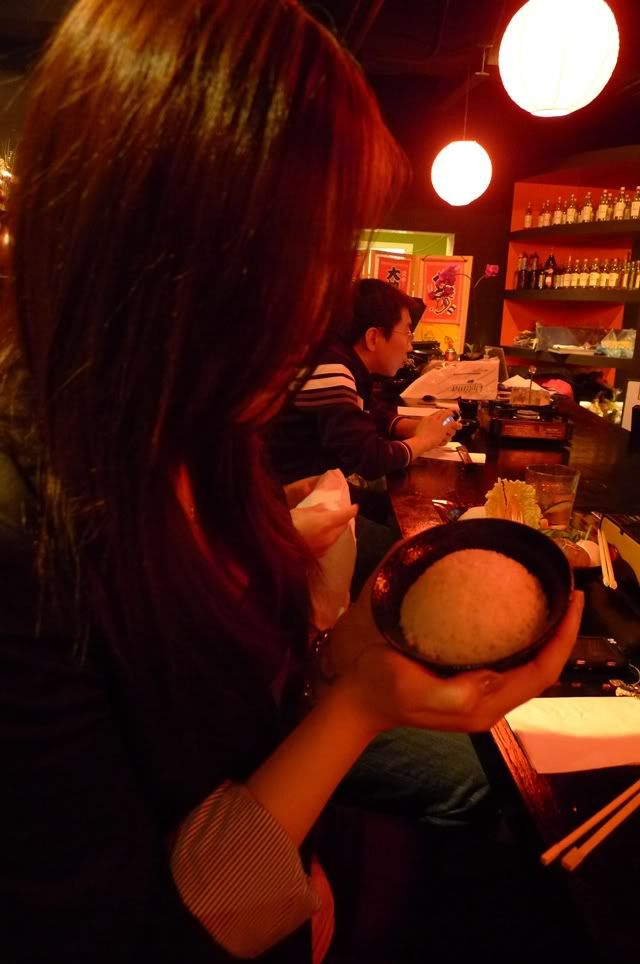 Shabuuuuuu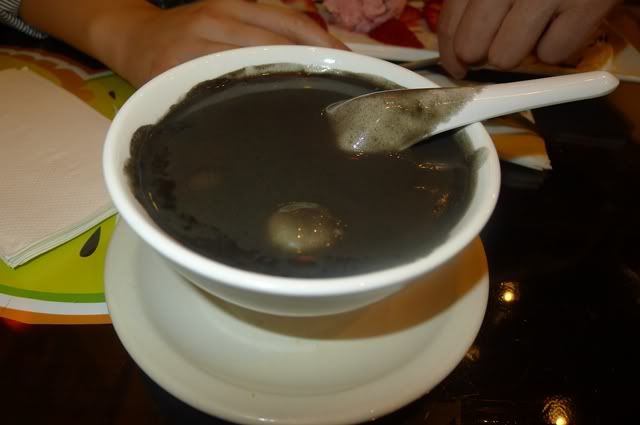 Tse ma tong yuen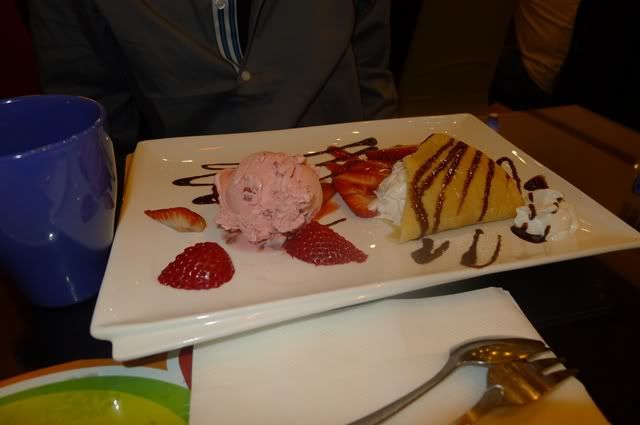 Justingoh's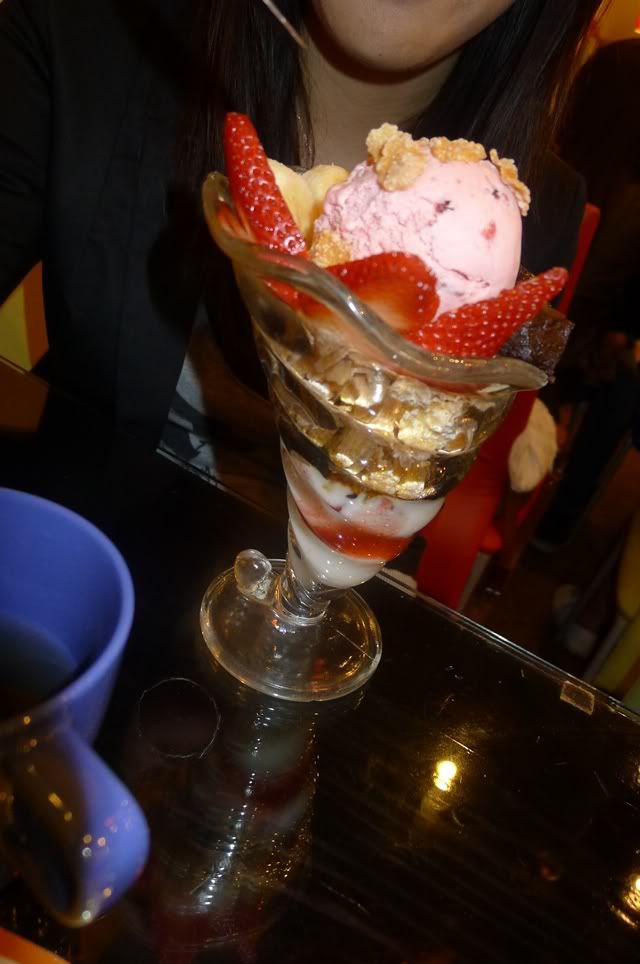 Amylatte parfait
Cute couple.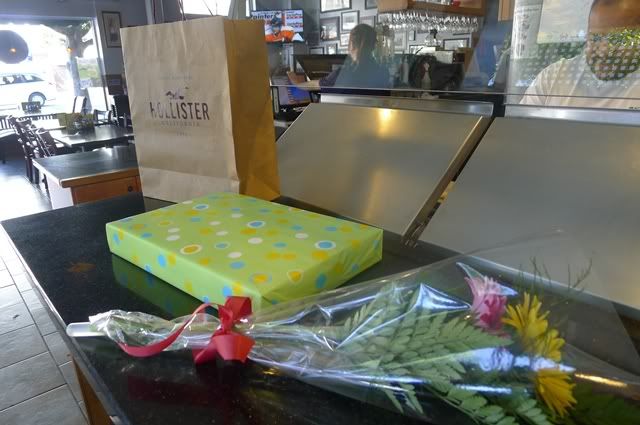 生日快乐!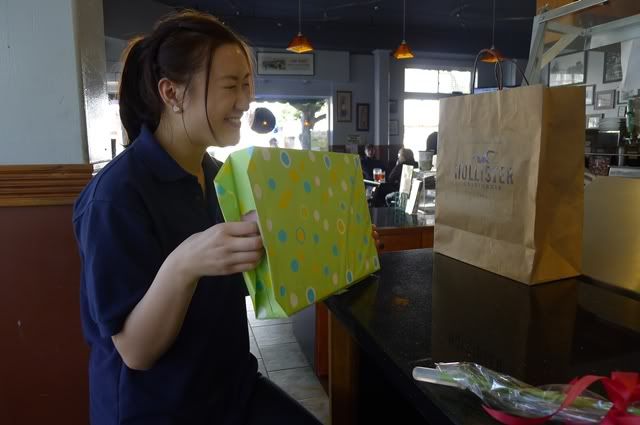 Happeh gurl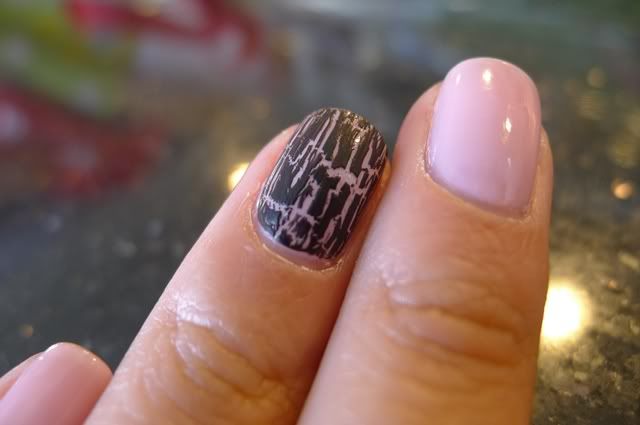 Trying on the black shatter I bought her :)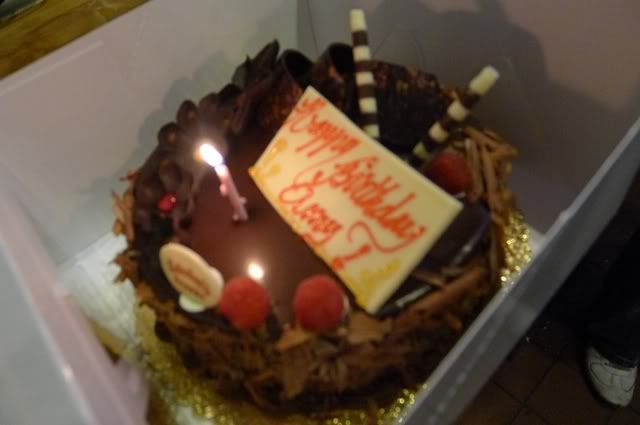 Cake timezzz!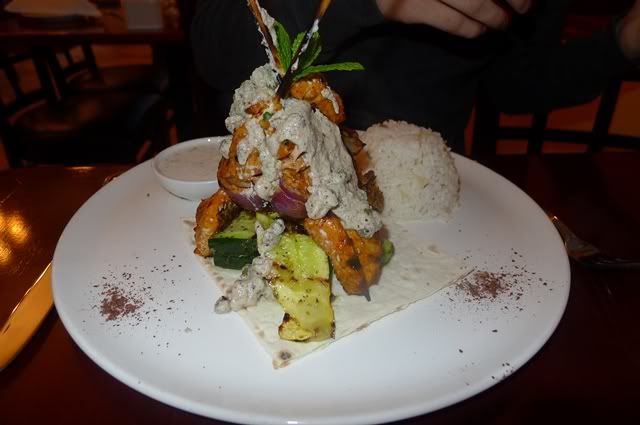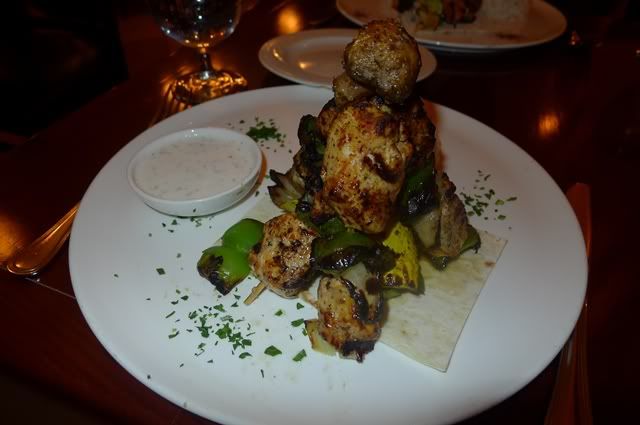 Yummeh foodz
Flourless chocolate cake
Sucky strawberry limeade.
Charlie Brown Museum.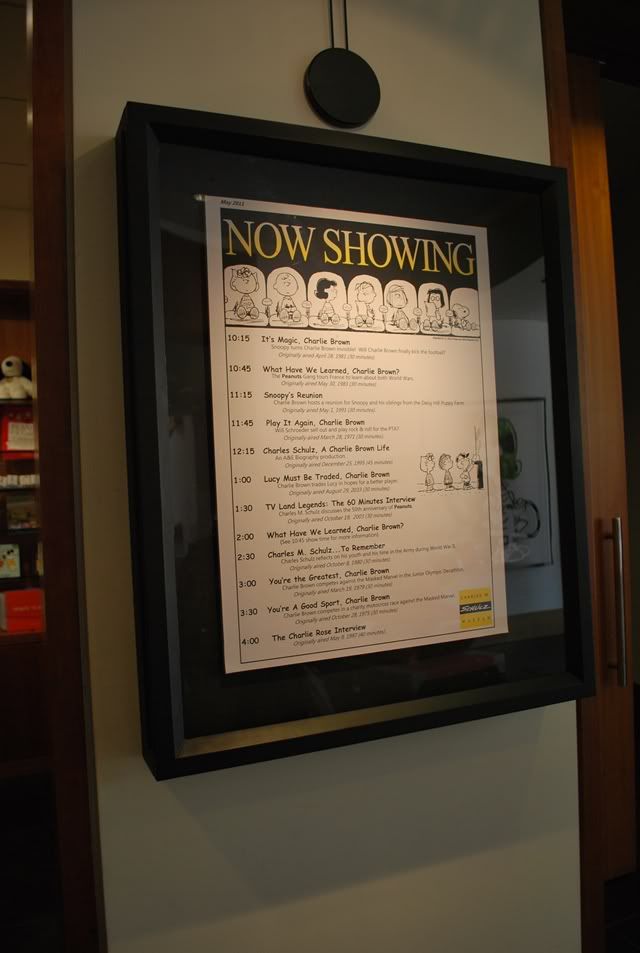 Charlie Brown's hat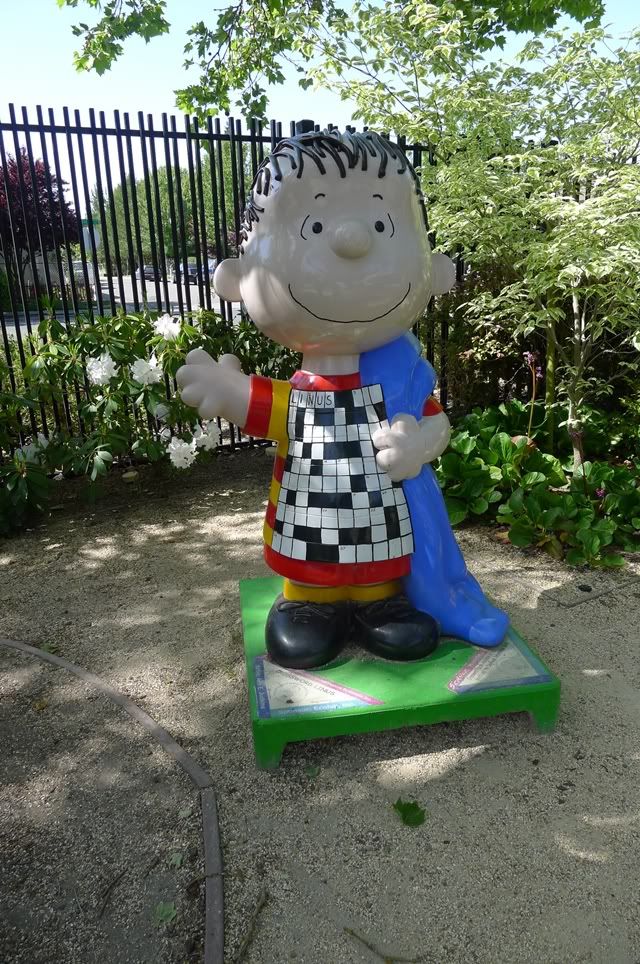 Crossword Linus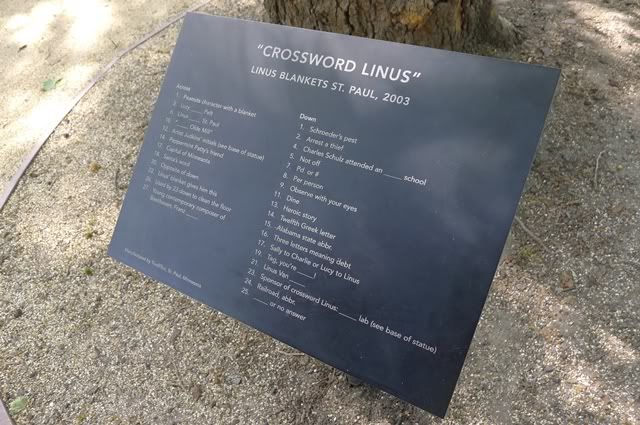 Can you figure it out?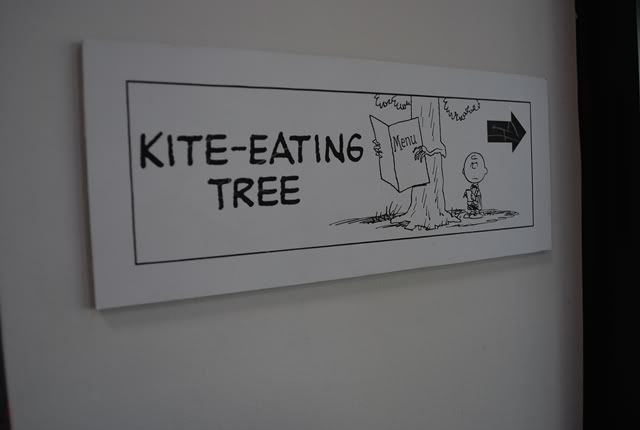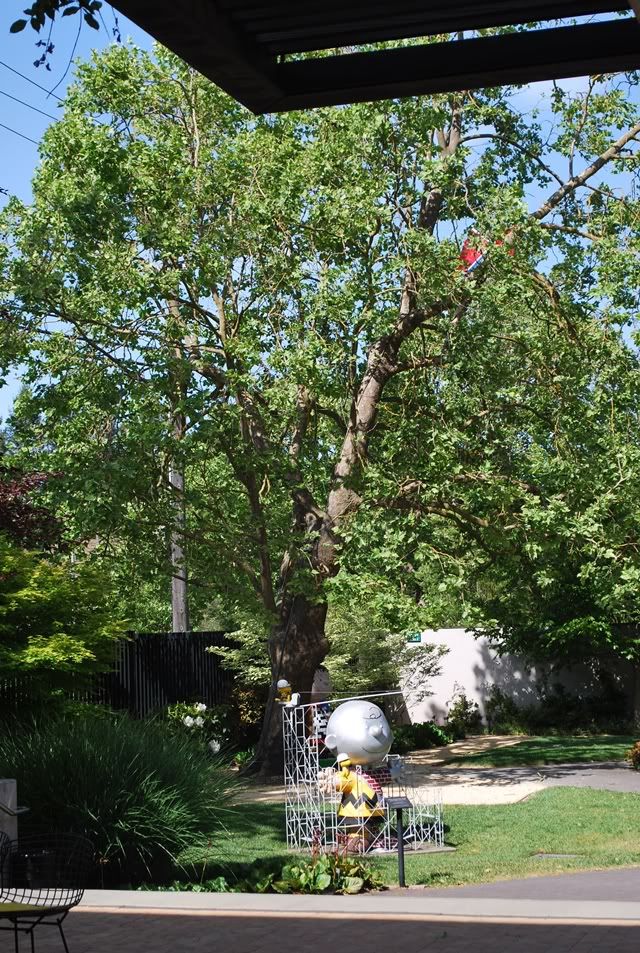 Can you see it?
The little brat.
:)
Mosaic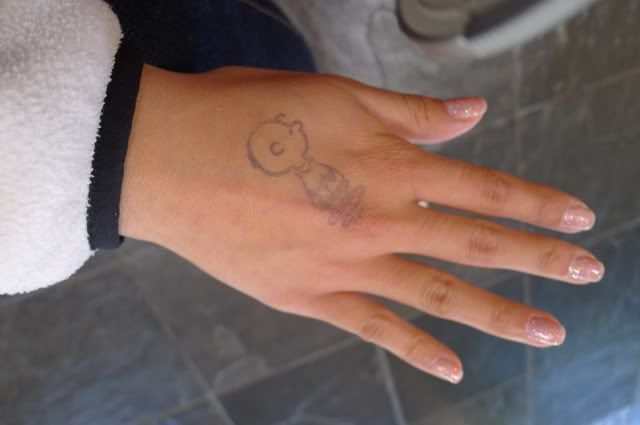 Stamped!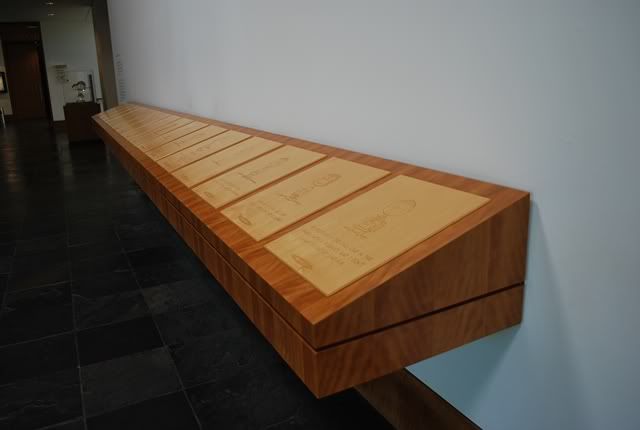 More characters and their "philosophy".
Upon entrance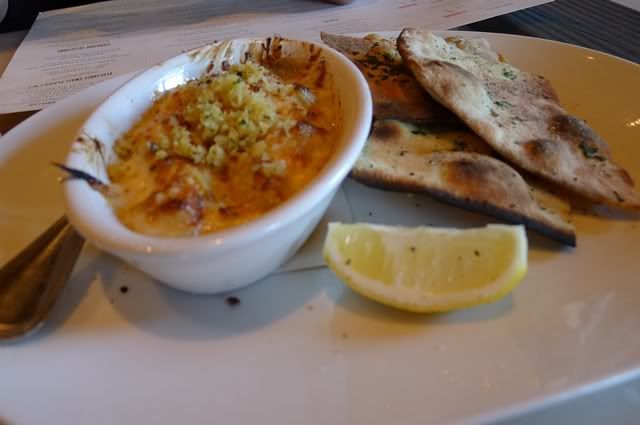 Dungeoness crab appetizer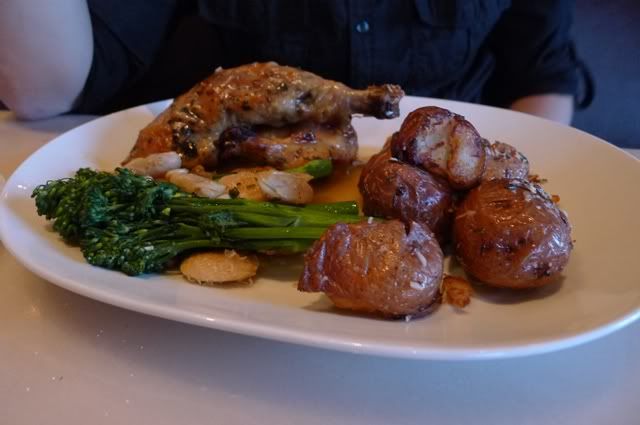 NOMNOMNOM!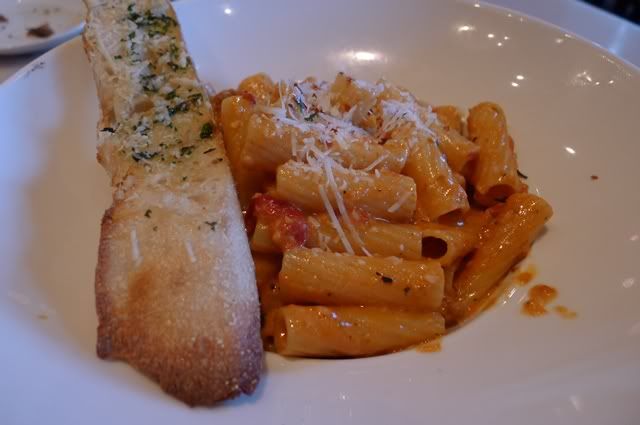 My nom nom pasta.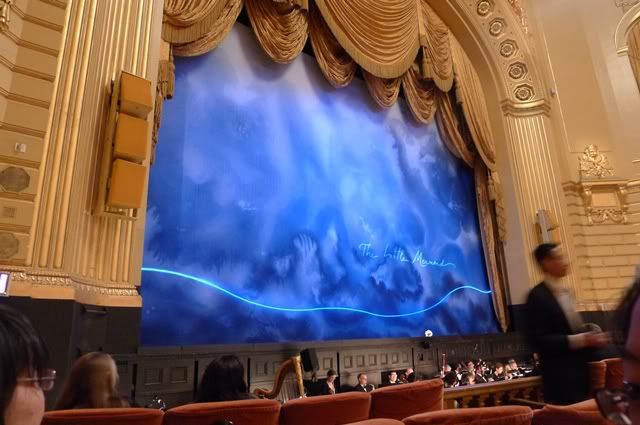 The Little Mermaid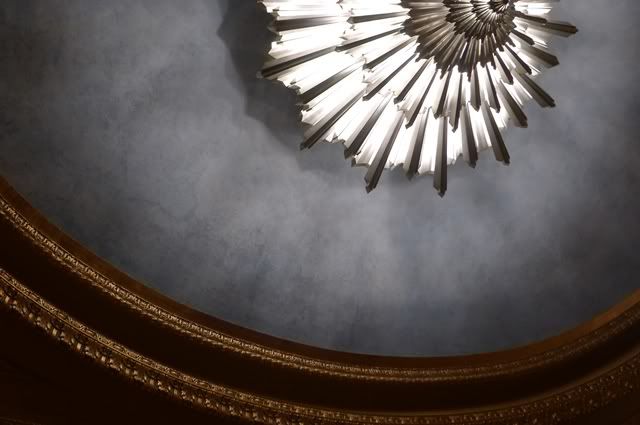 Amazing architecture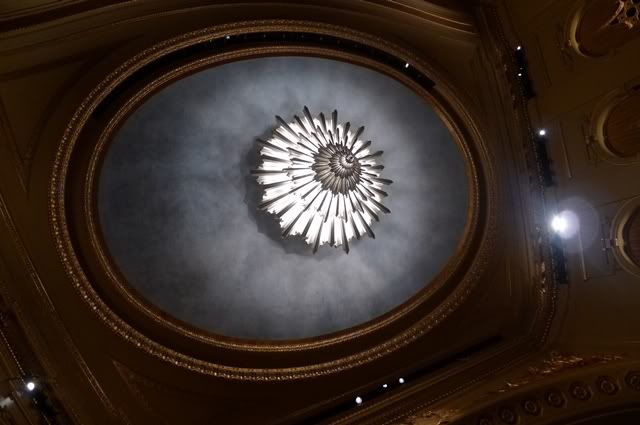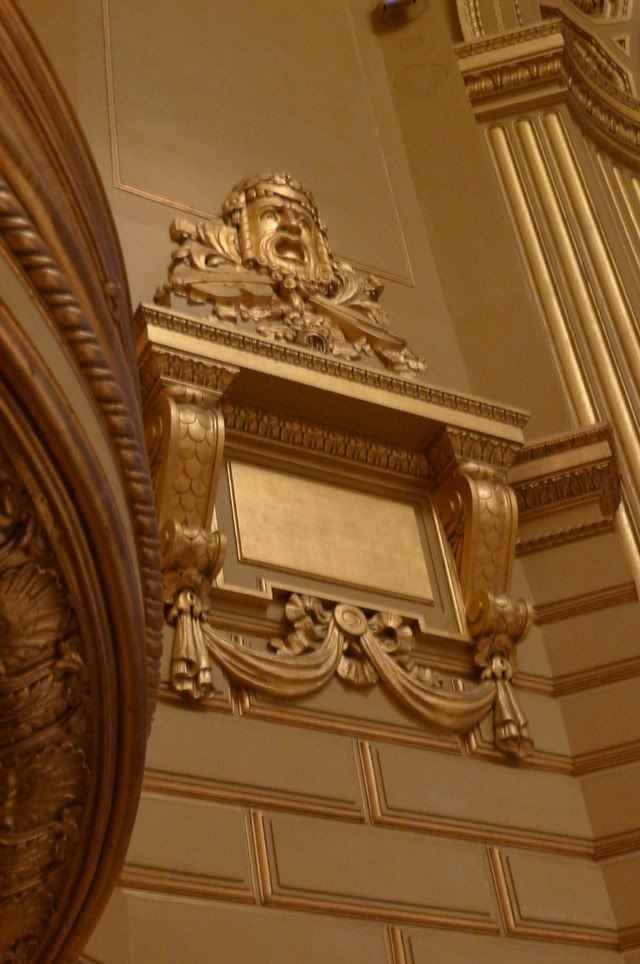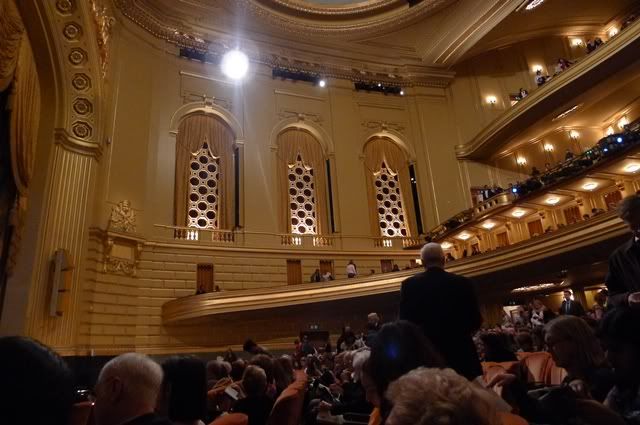 NOM!
So like... blogger was under maintenance when something went wrong. So basically it reverted my post back into a draft and deleted the super long comment that Amylatte had left me. Which sucks. BOOOO. :(