I'M BACK BITCHEZZZ! WDUP WDUP WDUP!
Hell week is finally over and I can't wait to get back into relaxing and having fun. I THINK I did fairly well on my final exams but we'll see how it goes. I was actually pretty prepared, but professors annoy me when they don't allow notes and give you a long list of questions to write an essay about and don't even tell you which questions they're going to pick. FFFFFFUUUU. Whatevs, pretty confident about my gradez... Hell week was over on Wednesday, which left me to be free to do absolutely NOTHING for the next two days.
Got my new smart phone 2 days before hell week... Yeah that was a bad idea. :( I got the new LG G2x. ;) Sadly there are tons of articles on how it keeps rebooting and etc. I haven't had the problem but the Google framework keeps crashing. BOOOHOOO.
Anyways, last Thursday, I got to try French cuisine! Whoot! I made a reservation for 7:15pm even though we came late. Food was pretty good, but the service was kind of ehhh. Hostess came over to our table to ask if we wanted dessert, I replied sweetly, "no, thank you, just the check." She got quiet for all of two seconds and then mugged me for all of 1 second and asked why. Uhhhh? How am I supposed to answer this super awkward question? Put me on the spot why don't you? Totally not prepared for such a rude question, but whatevs. Got creme brulee after. YUMMEHZ.
Finished two of my most feared finals on Monday and got rewarded by going to In n Out with my friends and shot some pooooolz. Damn Uyanga, you're hella goooood. -_- I got to beast mode with Giang. Damn, I need to play some more. Then we went to Quicklys to catch up. Hmm, I kind of miss my high school friends.
On Thursday, I went with Wei Le to a high school graduation. Good thing I had a smart phone to keep me company throughout the boring parts of the ceremony. I felt a little old when I recognized the names on the commencement program. Like man! Just yesterday I met these little kids. /tear. Something about the speeches that the principals give that make me want to cry too.
Got my nails done with Amylatte yesterday and went shopping! Gawd, I ruvz her. :) She totally understands me. Was totally hoping the $20 bras sale from Aerie was going on, no luck. :( But I got 30% off. I wonder if they're going out of business... After shopping I went home and got ready to hang with my teammate! WDUPPP. We went to watch The Hangover 2. WHAAAAT?! Damn that movie was pretty disgusting in a hilarious way. Not going to ruin it for you guys because its worth the watch. Planning on watching again maybe cus the seats we sat in SUCKED, lol. After we watched the movie we went to haz dinner at a place called Range. The environment had a really homey feel to it. Like a party of friends casually hanging out in the kitchen mixing drinks. Very nice. Too bad the food took so long, ugh I was dying.
WHOOT, alright. About to dye my hair black black again. You'll be seeing more of me soon. ;)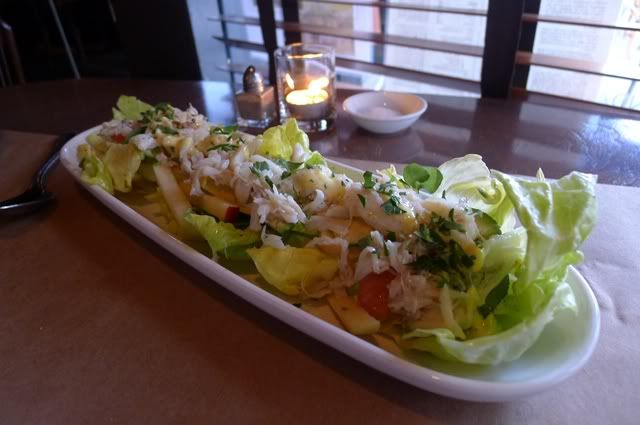 French! Our dungeoness crab salad appetizer.
My truffle risotto.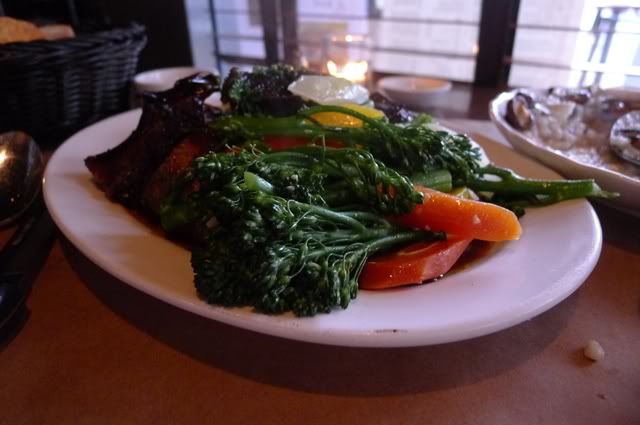 Teammate's short rib.
So bored at the graduation ceremony so I had to snap a picture. TEEHEE. LOOK AT THAT V-LINE. D: lollllll
My steak. So much for "vegetarianism". /sob. Err the horse radish sauce was a bit too spicy for me. Otherwise, the steak was delishhh, reminded me of Ruth's Chris. I can still taste the horse radish when I think of it. YUCK
Teammate's chicken, that
I
was going to order. He always gets his way. Diva... -_-
I'm keeping the white case. The black one sucks. :(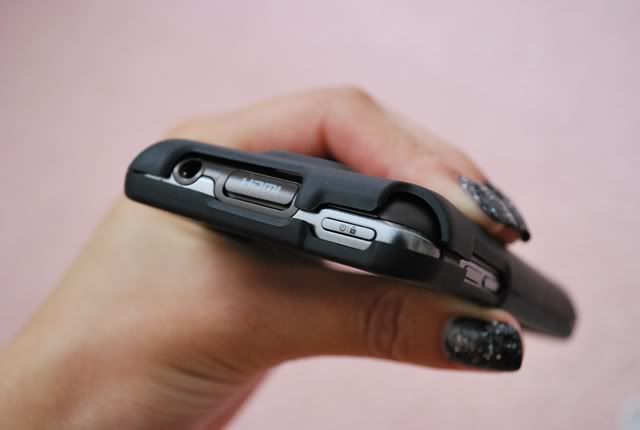 Here's why the black one sucks. :(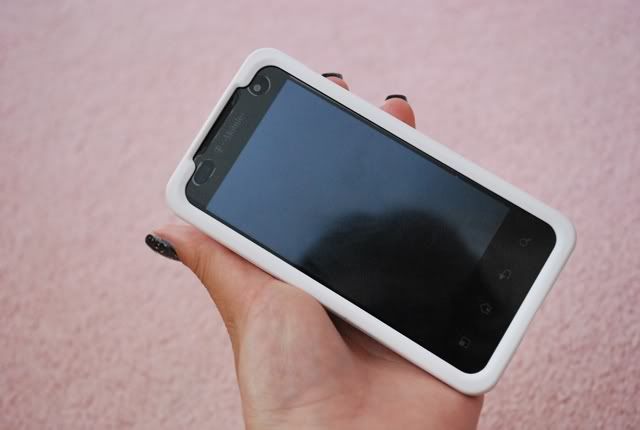 :)
OHHH, who's thaaaat?
ZAMN, jk. TEEHEE
Kawaii ne? Hay look at my 4MUL2 bracelet. :)
Gorgeoussss
Crappy pic from my phone. :P crazy circle lenzzzz