Man, I haven't blogged in so long, I don't even know where to start.
Well, basically I've been going to new places and exploring as of late. There's a world out there for me to see and I'm determined to do so. There's no time or room for worry, routine or complacency, just happiness, excitement and spontaneity. It's all about hedonism! HAHA cheers bitches.
Anyways, back to what I was saying... So a couple of weeks ago, I realized I really needed a night out with 4MUL2 minus 2. I wanted to dye my hair back to black because the black I dyed it a while back had already faded back to this ugly brown color. (I need to get a haircut too. Damn you split ends.) So I invited them all to my humble abode, changed my shirt, and searched frantically for the last box of my black hair dye. Unfortunately, the box of hair dye didn't show up so I gave up and we went to go eat dinner instead. I had a hankering for seafood so we, actually... I decided to go to SJ Crawfish. (
Since they ditched me to have Joe's Crab Shack while I was slaving away on my stupid take home final.
) The name still boggles my mind... I ordered the dungeness crab (Dude, srzly? How does thou spell "dungeness" crab??//) Everyone else ordered pho or a rice plate... (lozerz) Finally got my crab and started cracking away! This place is no Boiling Crab but it was still good. MMM, delicious.
Then it was the Memorial Day weekend! Had brunch with my teammate at Beach Chalet. Food and service was subpar... meh it was expected from all the reviews on Yelp. Got the window seat that we requested, whoooot. I ordered the
French toast
breakfast with black forest ham while teammate got the
dungeness crab benedict
. My french toast was... aiiight. Nothing special for $11. It was a little burnt on the opposite side, was luke warm and looked like it had been sitting out for a while. Teammate's breakfast was slightly more appealing only I would have done it without the eggs. Damn those gooey eggs... but hey at least the breakfast potatoes were good. Later on in the evening, we went to go eat at Firefly. The restaurant had such a warm and cozy feel too it. Service was a tad bit awkward but friendly. We ordered the
mixed lettuces with smoked tomatoes, gorganzola, sunflower seeds and basil vinaigrette
for starters, then I ordered the
green garlic and spring onion stuffed artichokes with squash ribbons, fava beans and nettle pesto
, while teammate ordered the
glazed duck breast with farro, brooks cherries and roasted little gem lettuce
. GAH! My very first actual vegetarian dish. Had to try teammate's duck dish so I guess that killed it. Presentation of my dish was trippy! @__@ Teammate's duck dish was really good, I've never tasted duck like that before.
Last Wednesday I got to spend time and catch up with my best friend and eat
chocolate fondue
!
Right after I had to help him make deliveries wth. Finally made it to "dinner" and the table next to us was jocking our fresh and ordered chocolate fondue too, lol. Dude was talking so loud... Cool story, bro!
Got to try Turkish cuisine on Friday. I've never had Turkish... hrmm. Teammate ordered the
chicken kebab
for the both of us, then he got the
Beyti
... (OMG, y u so gud?) I got the
beef turlu
, which was... meh kind of boring to say the least. It was okay but not worth paying $12 for.
The next day I went to a fashion shoot with my best friend. Invited by my oh so awesome photographer. The photographer was shooting
KENCHEN
pieces. Have you guys heard of him? Going to be a big name, I think a store is opening up at my local mall too! I was only a couple of feet away from him, OMG. @__@ Why didn't I get an autograph??? We got there around 6pm, but it didn't start until maybe 9pm. Best and I stayed for a little bit and chatted with my photographer and another photographer. My photographer kept pushing me to do some shots, no thanks. :( I didn't stay the full time because one, I was super tired, and two, best and I were hungry. We took a stroll around and NO ONE WAS OPEN. NO ONE! Not even Starbucks! What is this fuckery???/// I told the photographer I was going to leave and thanked him for inviting me. The studio was definitely a cute little bachelor pad, I want one LOL. We went close by to have some sandwiches, then we sat by the bay and talked about life and how much it sucks, haha. The bay looks so nice at night. Then I debated if I should go bowling with my buddies. So tired, so sluggish. I decided against it and felt a shower and sleep was what I really needed. Fell asleep around 11:30pm until teammate decided to call me at 3am... We talked until the sun came up, wth. Who does that? LOL I heard the birds chirp and saw my room light up. WHO DOES THAT?!
On Sunday night I got to spend time with my down ass bitch Amylatte. WDUP GURL. We went to have some dessert, more like dinner for me. I got the
deep fried chicken wings with instant ramen
. Wth, man I hate putting in work for food. I just want to eat!!! Caught up with my down ass bitch, can never be bored with her. :)
Spent a whole day with my teammate on Monday again. Had dim sum for brunch this time! I think I ordered too much food, AIYA. Got the usual, fong zhou, zar leurng, char siew bao, nai wong bao, danh taht, shrimp cheurng fun, crispy mango roll, I think there was more too. O_o waiter said, "that's a lot of food for two people." LOLUMAD? Man, so filling, so we had to pack it up. In the evening we went to Lafitte for dinner. MMM YUMMY. Got a beautiful look at the pier, even though it was super gloomy outside. :( Got seated in the tent-looking area. Super cute and cozy. The lights were strung across the ceiling and the place kind of had that wedding party in the backyard look to it. I ordered the
NY Steak Frites & Béarnaise Sauce
, while teammate ordered the
Roast Chicken "Poulet Grandmere" Pour Deu
x. The waiter told us that the chicken takes about 30 minutes to make because it's a WHOLE CHICKEN. NOM NOM NOM. Enough for 2 people! Teammate went with the
Fricassee de Lapin
instead. RABBIT MEATZ! We finally got our dishes and lo and behold what's my dish look like?! Something straight out of Ruth's Chris steak house, haha. The steak wasn't as explosive as the one at Ruth's but still worth trying. Teammate's dish came out... rabbit meatz? I tried a piece and it was like chicken meat or fish but then the more I chewed it, the more it felt gooey-er and gooey-er... odd. What a weird texture, I totally thought it would have a chewy texture, like that of lamb meat.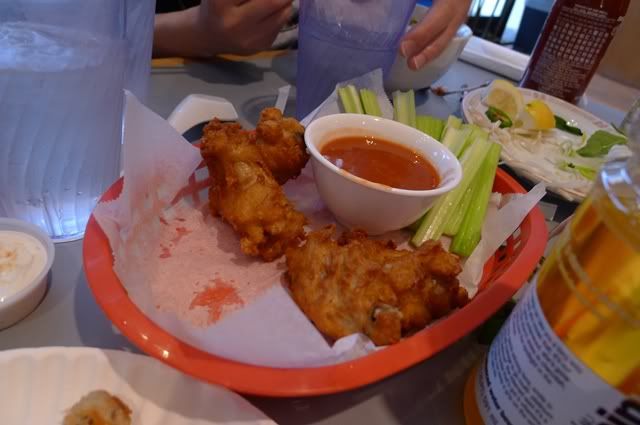 Ain't no thang but a chicken wang.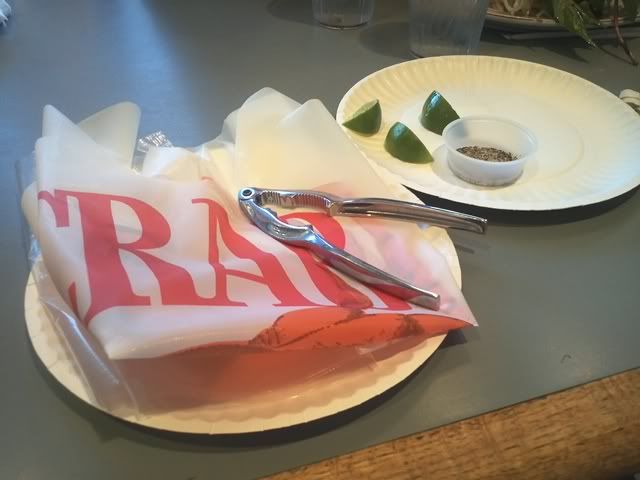 I get a bib, and they didn't! MWAHAHAHA.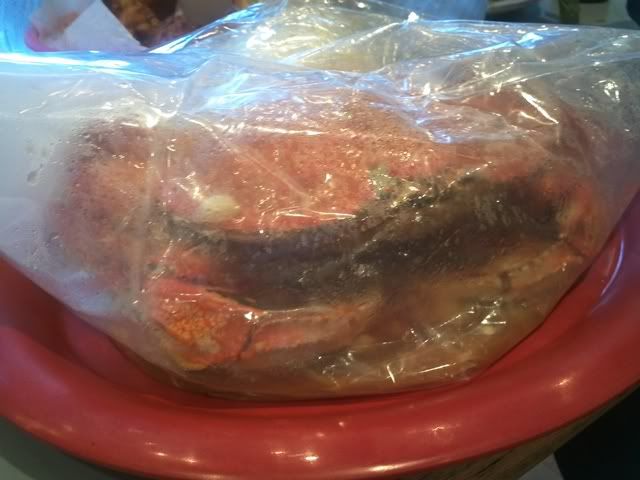 Time to du da cracken.
:)
"Can you get my OJ in there too?"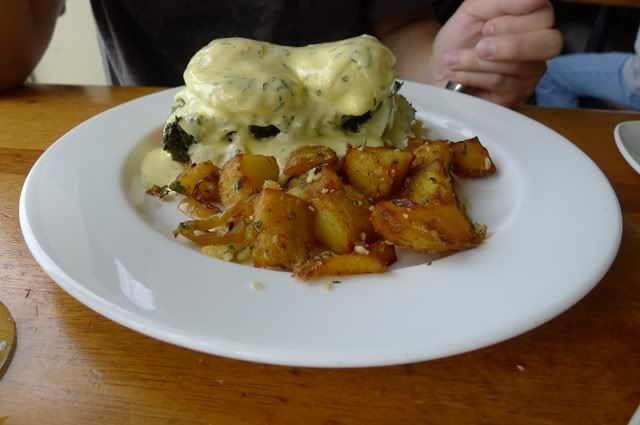 Dungeness crab benedict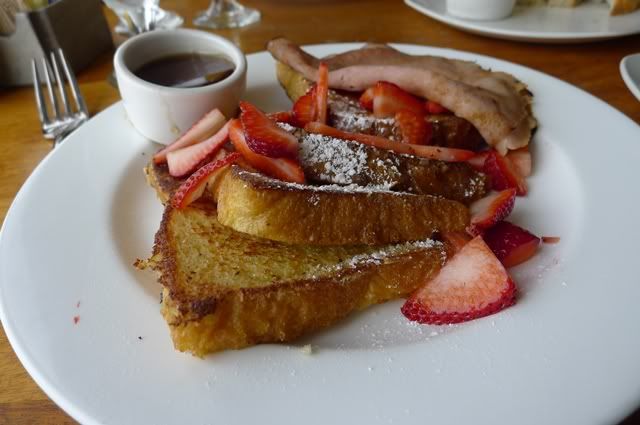 FRENCH TOAST!!!1111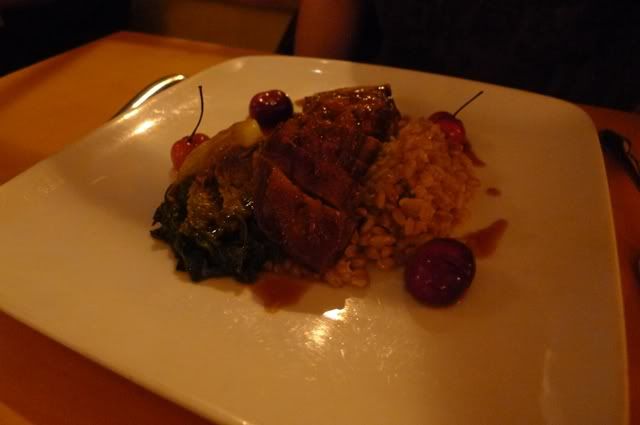 Teammate's duck dish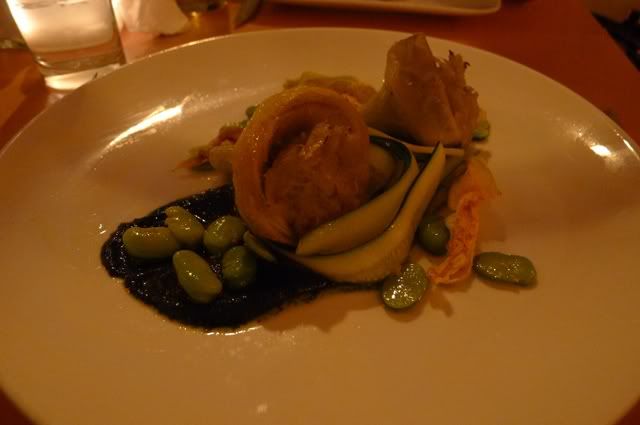 My vegetarian dish, look at the bulbous artichokes!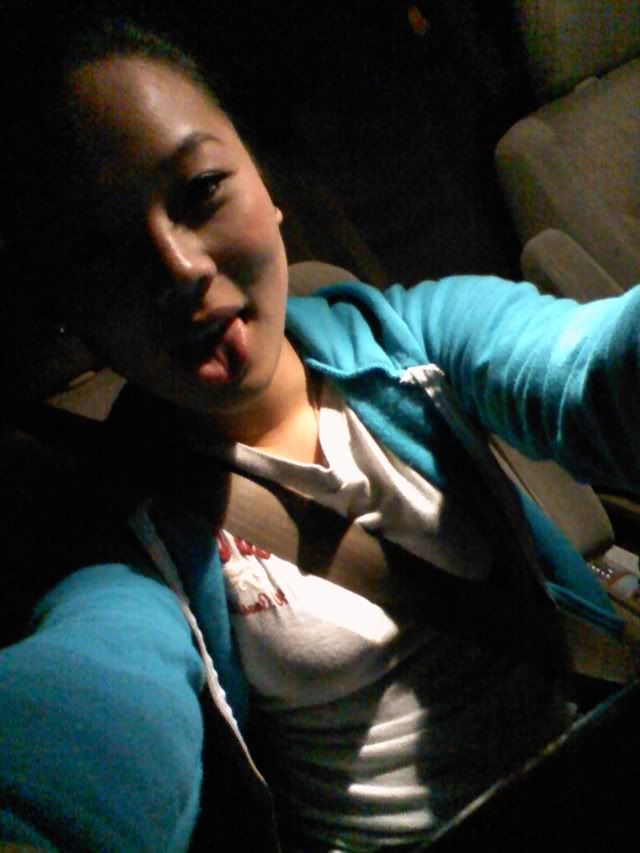 Making deliveries. So bored had to cam whore.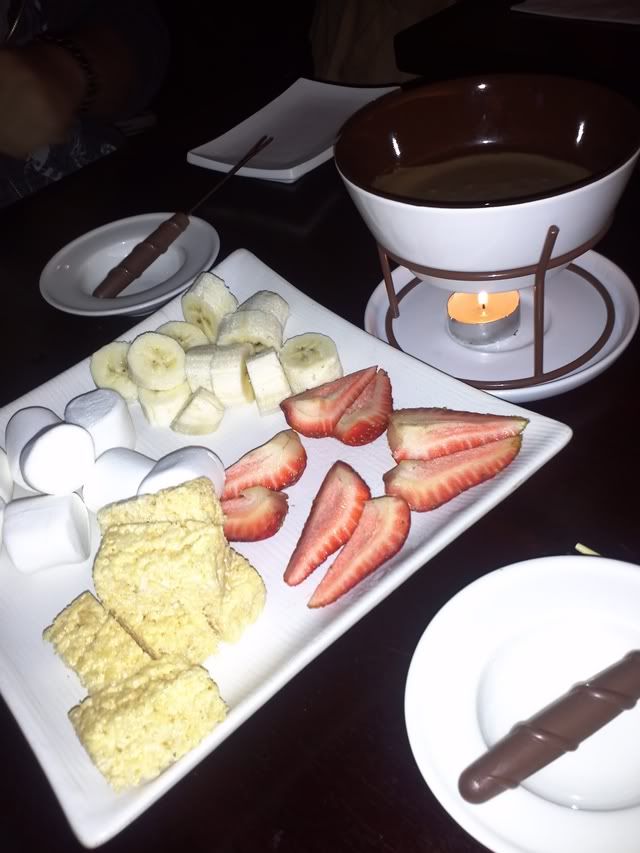 Chocolate fondue time! Yeah, jock our fresh, biaaaatchzzz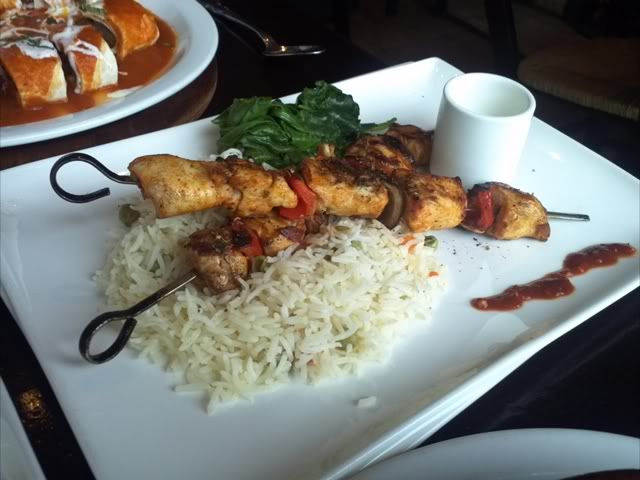 I forgot my camera at home, so I was left to take crappy pics with my phone. This is the chicken kebab.
Teammate's beyti. Y SO YUMMEH
My beef turlu.
Chilling at best's house before the shoot. #teammint! haha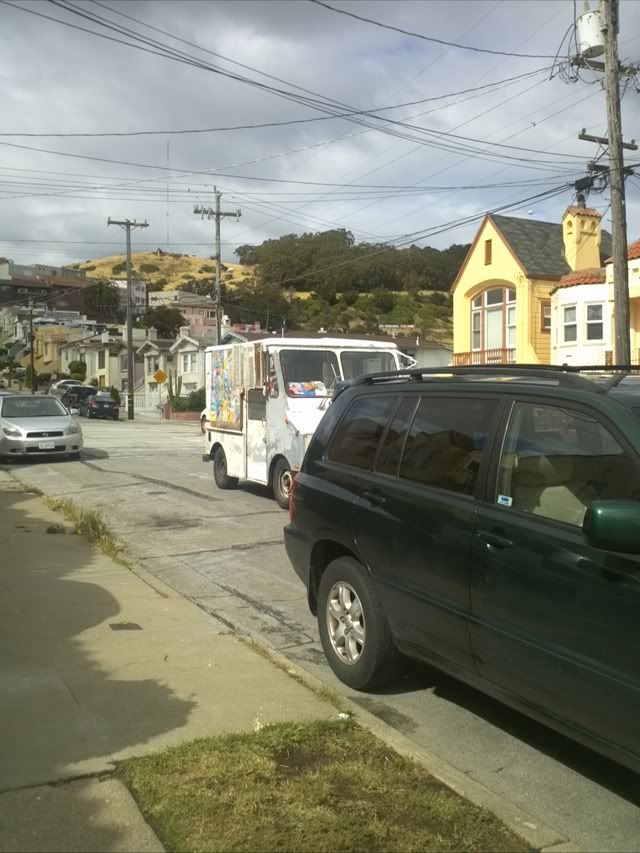 I heard an ice cream truck so I had to cheddd it out. I came out the house and this is what I saw... a janky ass ice cream truck, lol omg.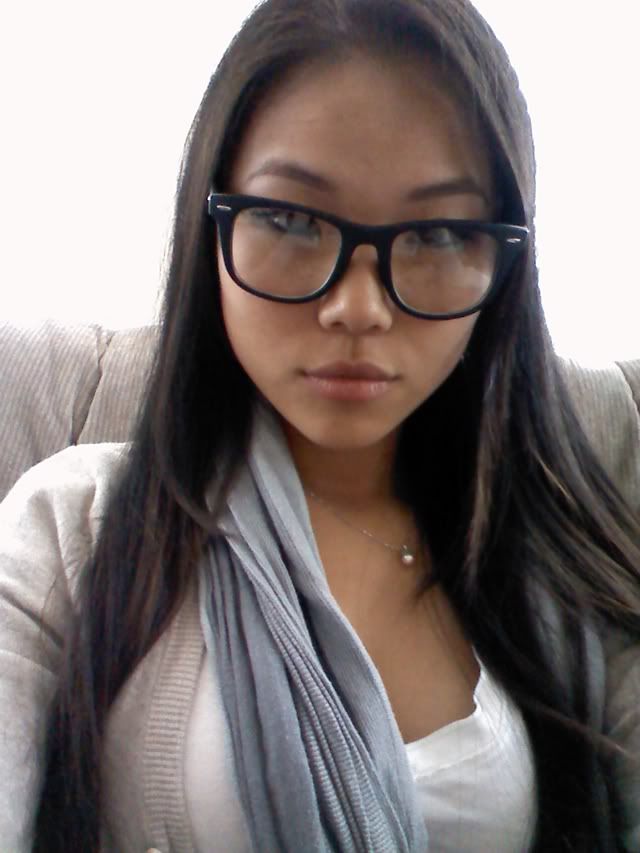 :)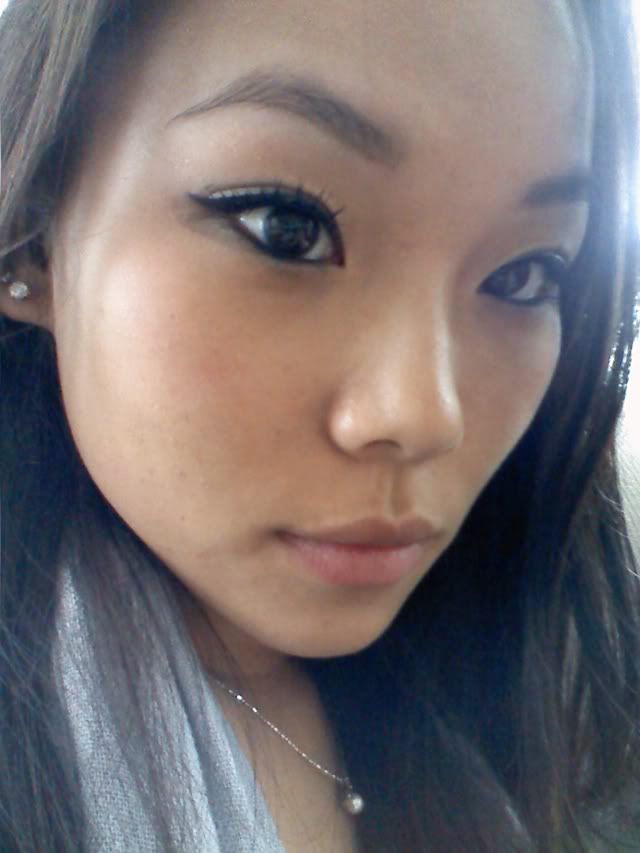 :)
Got to the studio.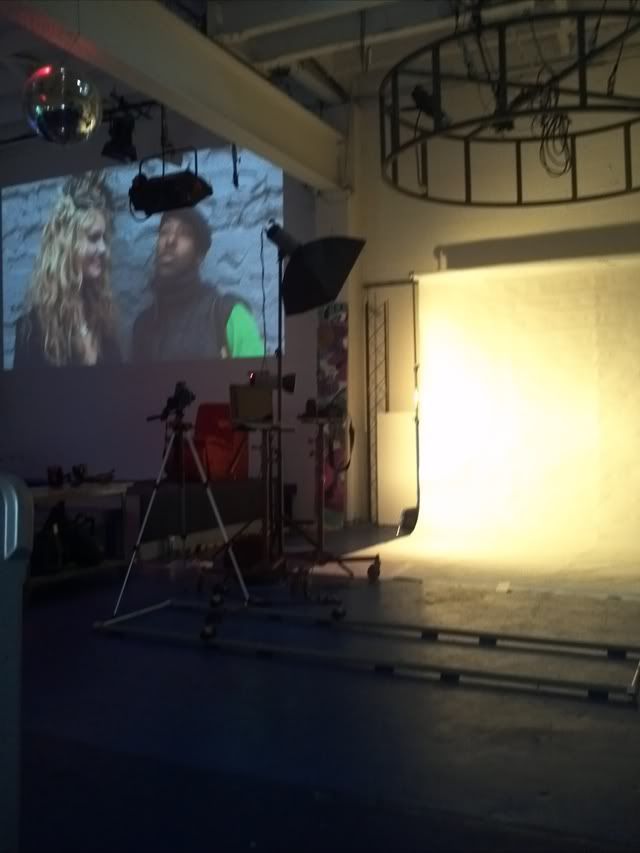 BOTTLES AND MODELS!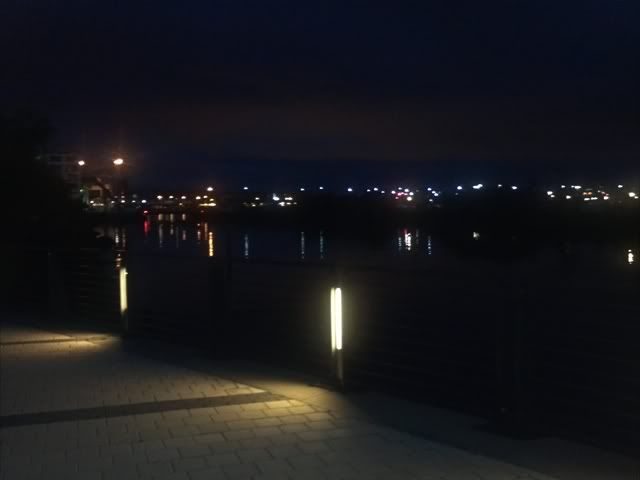 Hanging out at the bay. :)
With my down ass bitch.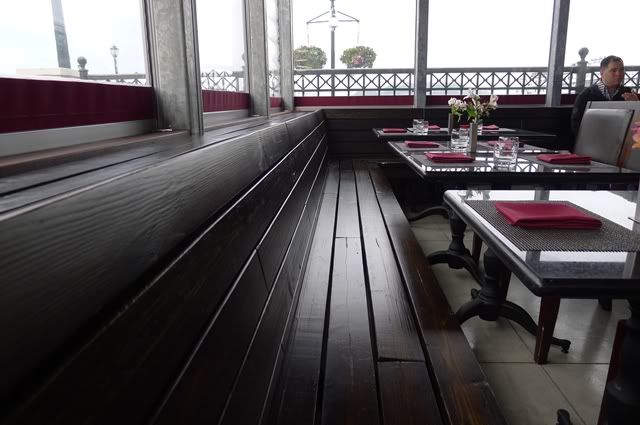 Dinner time!
Teammate's rabbit meatz.
Mad gudz. LOLUMAD?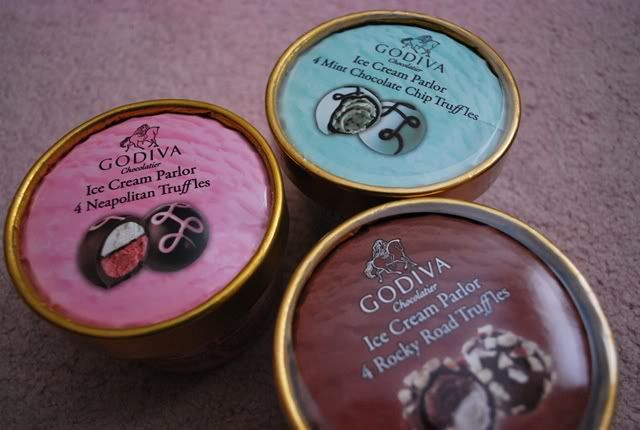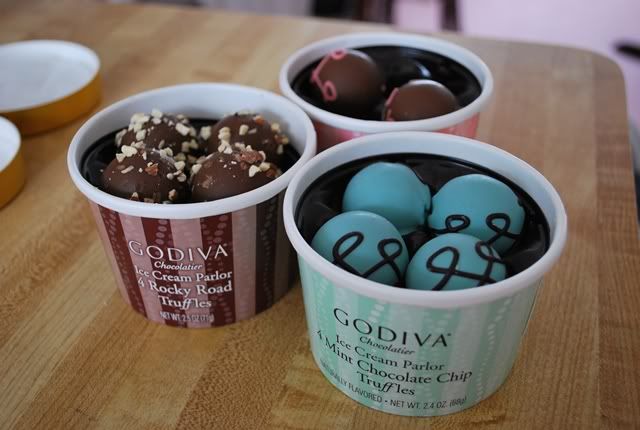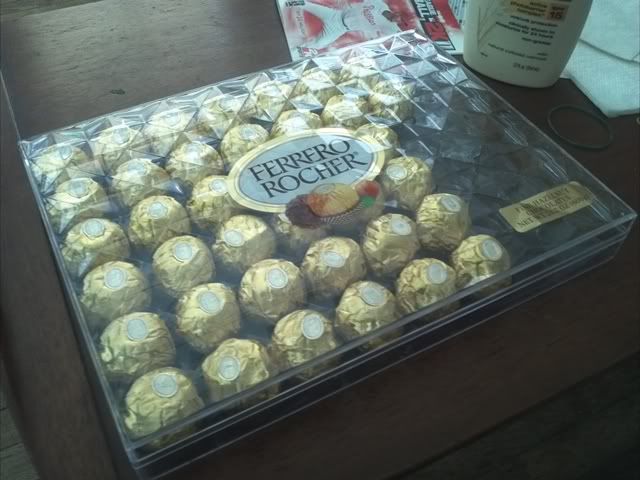 I stay getting spoiled on da daily... LOLUMAD? :D