OH DAMN. I haven't been on blogger in SUPER LONG. It's been at least... 2 months. WOW. Anyways, I've been super duper busy with life. But it's that time to update you all. :) Lots of pictures by the way.
Let's get started! (Okay, trying to get all my photos in order and I figured out that I didn't take any photos of some of the places I went to. That sucks. :()
Friday, August 5th, 2011
I believe this was movie night. It was either Crazy, Stupid Love or Friends With Benefits. Both were very good movies. But out of the two, I enjoyed Crazy, Stupid Love the most. Ryan Gosling is getting super hot or WHAT?! Anyways, teammate and I wanted to check out Anchor Oyster Bar but that was a no-go because they were closed. We opted for a restaurant called GRUB. Nice interior and very trendy, but not hipster trendy. They served mustard or horse radish popcorn at the beginning of our meal. I believe I had the hangar steak and teammate had the crab cakes. Damn, I can't believe I didn't bring my camera. :(
Saturday, August 6th, 2011
Teammate and I tried a seafood place called Woodhouse Fish Company. They are damn good! I had the crab cakes this time and teammate got the lobster roll. The lobster roll was definitely amazing! As was the service. We also had half a dozen of the oysters. It comes with a red sauce with horseradish, but I don't like horseradish. >___<
Monday, August 8th, 2011
School hasn't started yet so teammate and I hung out for a bit. We decided to eat at a place named Chow. They have a really good strawberry drink! I got the spirali pasta dish and teammate had the "Mexican" chicken dish. Spirali pasta was really good and warm.
Tuesday, August 9th, 2011
I got to hang out with my Amylatte. So we shopped around Japantown for a bit and had lunch at a Japanese restaurant. Some douchebag came in and was being really loud. The Japanese restaurant wasn't very good. My ramen was poorly made and came with no cha shu. I want my cha shu!!! Amylatte had a bowl of udon, I believe it was. Not sure how her bowl tasted.
Friday, August 12th, 2011
Teammate brought me to eat Moroccan food at Aziza! The front desk was awful, but the food was pretty good. I liked the different dips for the bread at the beginning and the server was nice and friendly. I ordered the short ribs and teammate had the chicken or the lamb. (See what happens when I don't blog in forever...) This actually may be the night where we watched Crazy, Stupid Love.
Saturday, August 13th, 2011
I got.... A HAIRCUT. Goodbye long, beautiful hair. :( I really miss it now that it's shorter than it was. I was getting really annoyed with my long hair, it was just always in my way. But it turned out so pretty when I got to curl it. From now on, I'm keeping it at under my boob length, and no shorter! I'll get a trim occasionally to keep it healthy, but I'm not going short! After my haircut, I met up Jonathan, Justin and Amy so we could go eat at Little Fat Sheep. My most favoriteztzzzz hot pot restaurant. There meat is always fresh and delicious!
Friday, August 19th, 2011
Teammate and I headed off to Joy Sushi. Man, their sushis are really delicious! I think I had a dragon roll, kalbi roll and monkey roll. The kalbi roll was really delicious! @____@ Teammate ordered a couple of others too like a lobster roll? Those are heated and melt deliciously in your mouth.
Saturday, August 20th, 2011
Teammate and I wanted The Boiling Crab that night so we headed off to San Jose early noon. We stopped by at Santana Row to have lunch. I absolutely love Santana Row. The weather is beautiful, there's shopping to do and there was beautiful cabana style restaurants to eat at. PLUS THERE WAS PINKBERRY! We took a look around Santana Row and decided on a place called El Jardin, it was Mexican food and I wish we ate somewhere else. IMO, this place should only be open during the night time for margaritas and what not. It's like happy hour in your backyard. Took a look around and had some Pinkberry frozen yogurt. You guys have no idea how much I LOVE Pinkberry. I was first introduced to Pinkberry when I was in San Diego. And it was damn delicious. Not too tart and not too sweet, I fell in love. I was super happy to have it again and even happier that it didn't not fail my expectations. I got original tart with blueberries and mochi. Pinkberry, you never disappoint. The blueberries were sweet and fresh and so were the mochi, sprinkled neatly atop my perfectly swirled froyo. I love you that much more. It sucks that this Pinkberry isn't self serve but the staff are wondrous. After getting our froyo fix, we headed across the street and went shopping at Valley Fair. I totally should have taken pictures here but I'll remember next time we go there. Killed some time at Valley Fair even though we didn't buy anything and there was this KILLER candy store filled with novelties! Anyways, it was finally time for dinner so we headed off to The Boiling Crab for delicious food. We had to wait about 20-45 minutes so we stopped by Target for a bit. We missed our name but we were seated pretty quickly after anyways. We got the oysters, the chicken wings, corn, crab, and king crab legs. Teammate got his sauce in the whole sha bang, mild, and I got mine in garlic butter mild. Whole sha bang tastes wayyyyy better. :) Well, guess what I found in my oyster? A PEARL. A FREAKING PEARL. CAN YOU BELIEVE THAT?!?!?! I set it aside next to my camera so I wouldn't forget to take it home. But guess what? I totally forgot about it. :'( What a sad day for Mabel Bebe. By the time I remembered I left it at the restaurant... it was probably already thrown away. MAN HOW LUCKY WAS THAT?! A pearl in my oyster. Must not have been cultivated oysters.
Saturday, August 27th, 2011
WE'RE BACK AT IT AGAIN! Back to Santana Row and Boiling Crab! LOL, we went to this popular tapioca store as well called Fantasia, their tapioca teas remind me of this shop called Blest Teas, only everytime I got to Blest, they're out of tapioca. -_- SMH. They say its a seasonal thing... TAPIOCA NEVER TAKES A BREAK OKAY?!?!?!?!? Anyways, I got the whole shabang in mild this time and as did teammate. We got all the same things as last time, yumm. Only this time I was able to find a pearl in my oyster. :'( Even got Pinkberry again! I lovez da Boiling Crab!!!
Sunday, August 28th, 2011
Tried Korean food at this place called Toyose. So cool! It's like a garage but it's indoor dining not outdoor, I thought it was outdoor and they lift up the garage door, and you sit outside. Something like Taiwan. I miss Taiwan. :( They had delicious food regardless! Store is pretty small and gets lots of customers. EXTREMELY HOMEY FEEL to this place. Teammate ordered kimchee fried rice and this pancake appetizer, and I think I got something with bulgogi. Yummy for my tummy!
WHEW, that was a long post. And it doesn't even cover everything that has happened since I was gone. I'll be back. :D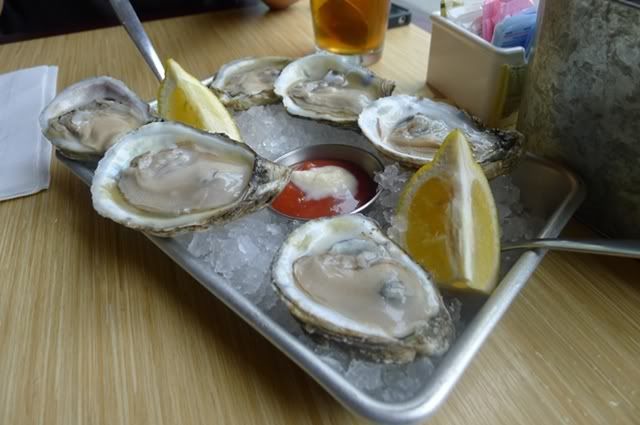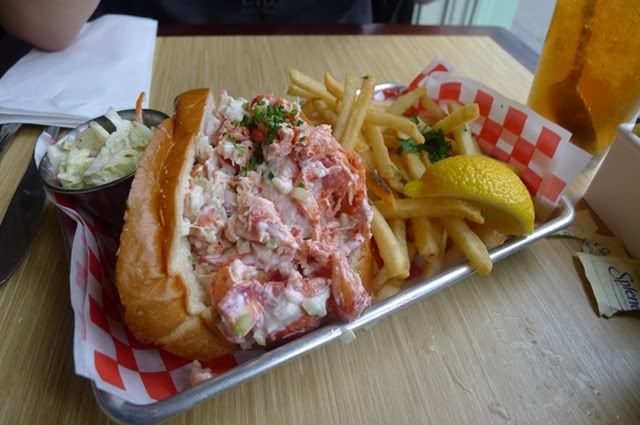 Lobster roll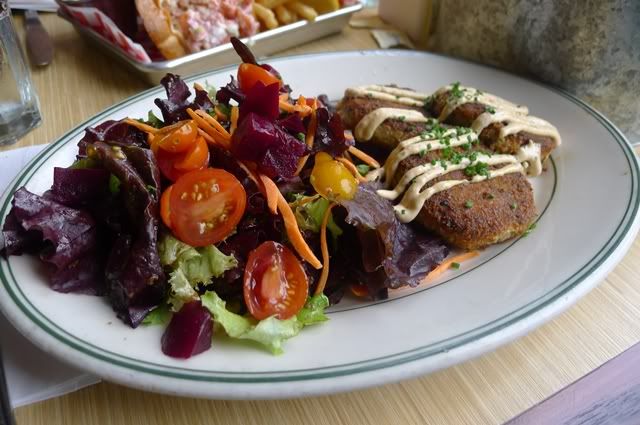 Crab cakin'
:D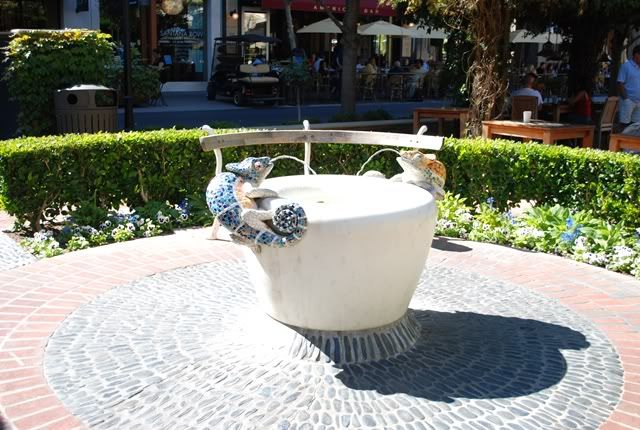 So cute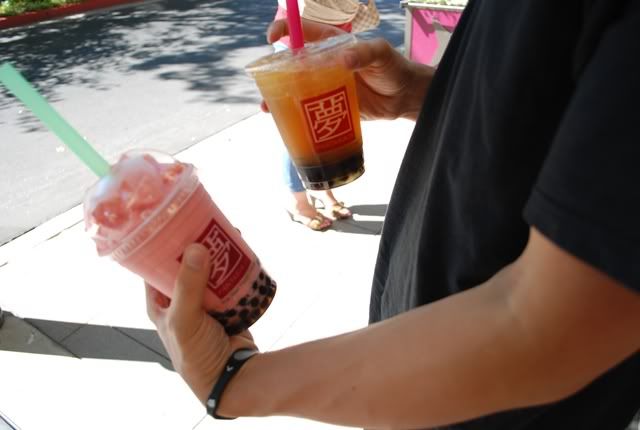 Our Fantasia drinks
Pretty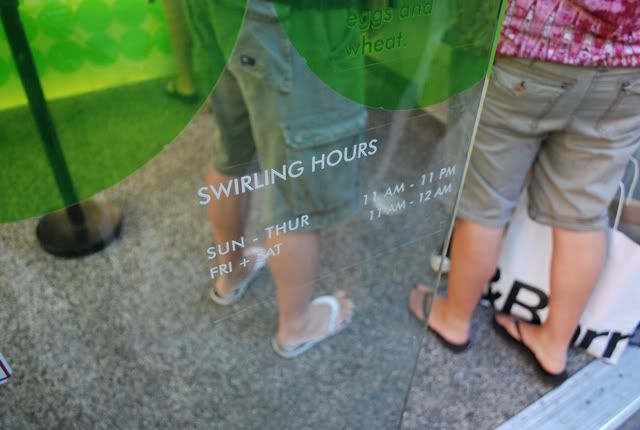 Pinkburry
Me love pinkburry + blueburry
Teammate got watermelon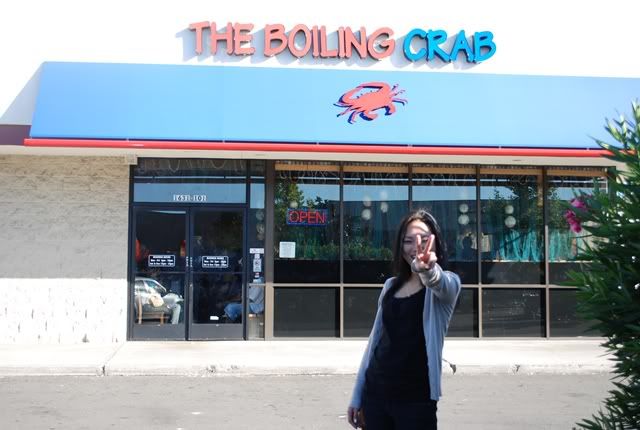 Boiling crab for dinnah!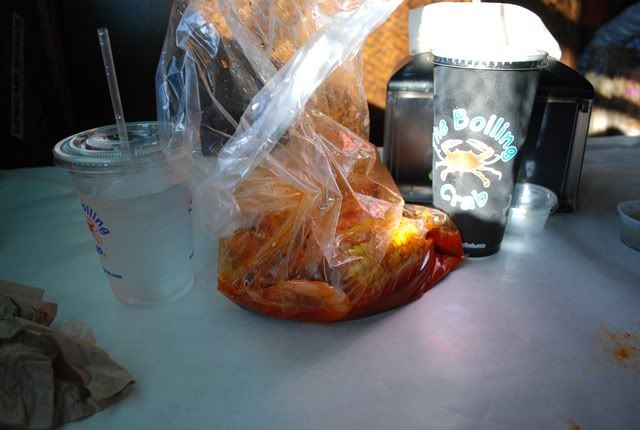 :)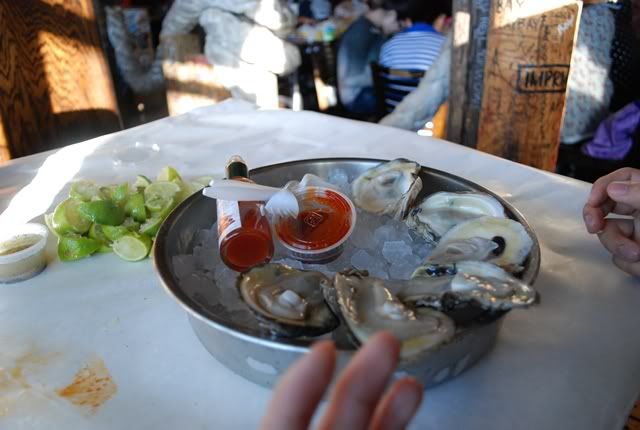 Korea ah ah!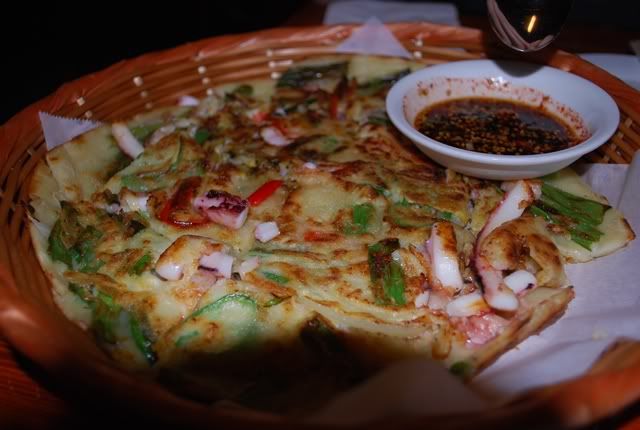 Seafood pancakes are always gud
Kimchee fried rice!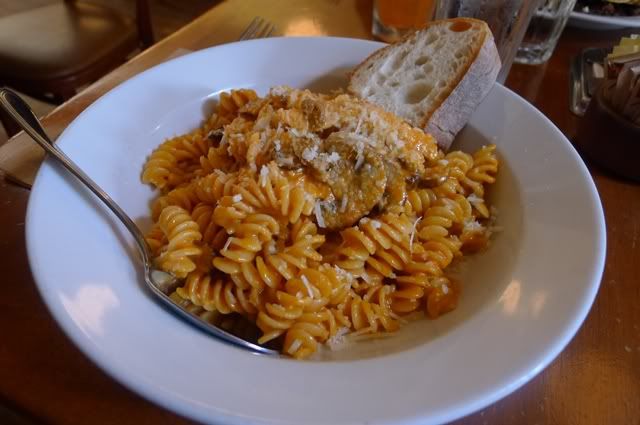 My pasta
It smelled like a taqueria. LOL
My ramen with amylatte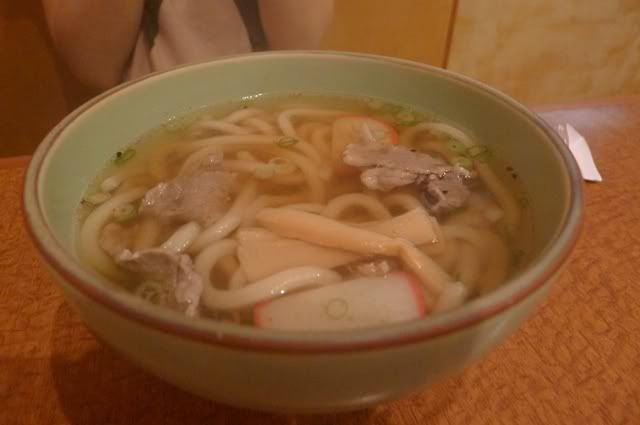 Amylatte's udon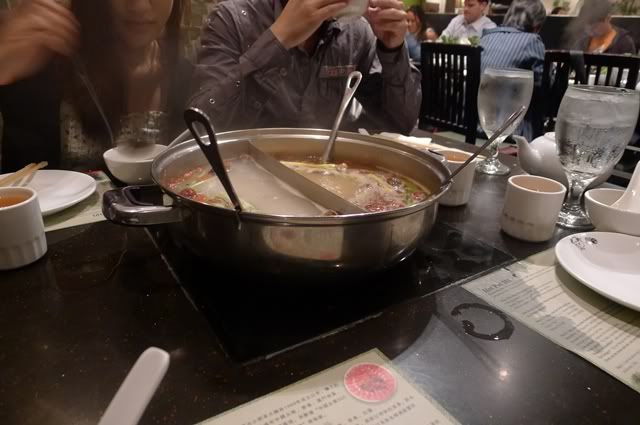 Hawt pawt with my homiez 4 lyfe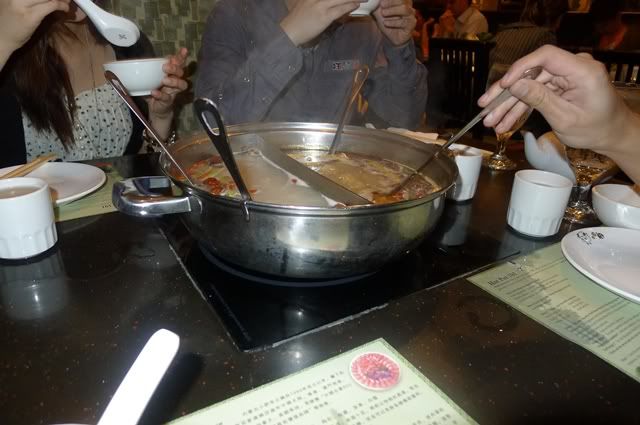 Loads of yummy sushi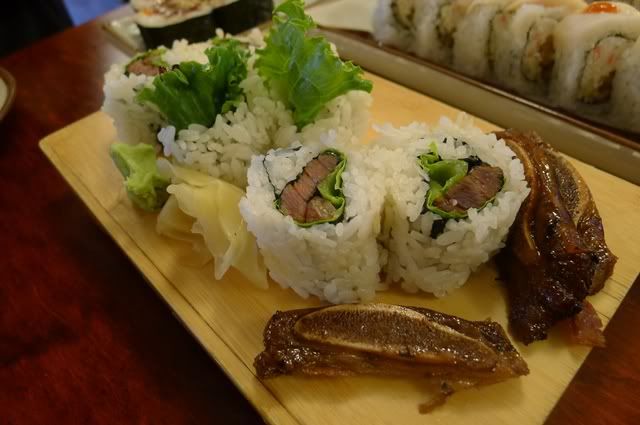 My favorite roll of all time.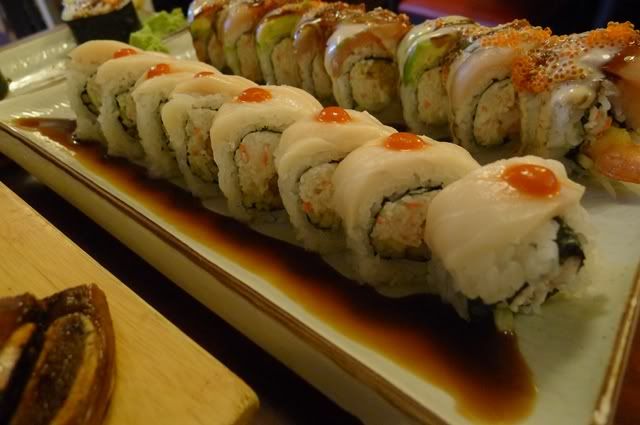 loadzzzz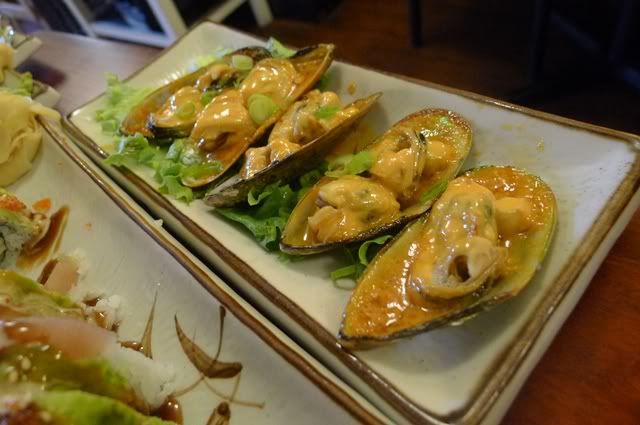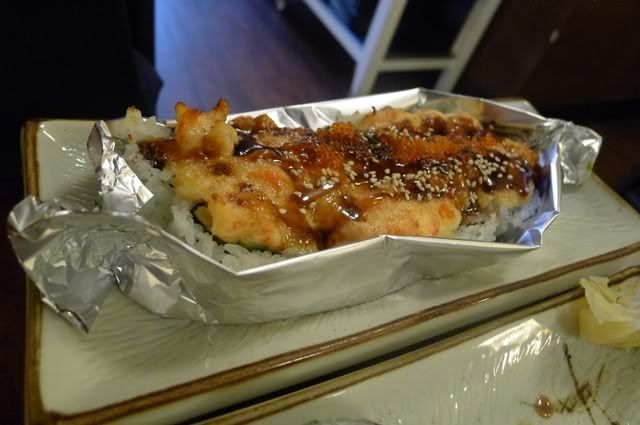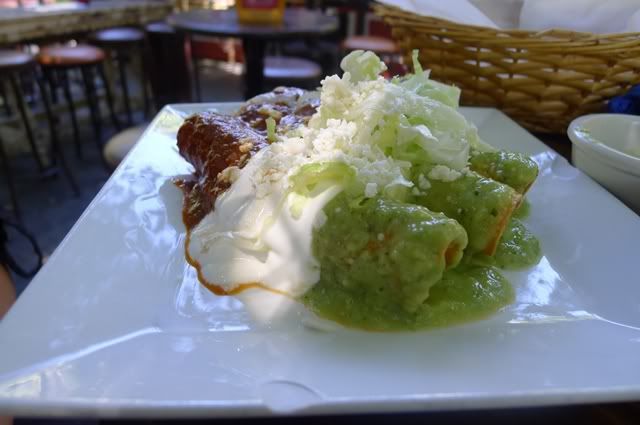 Jardin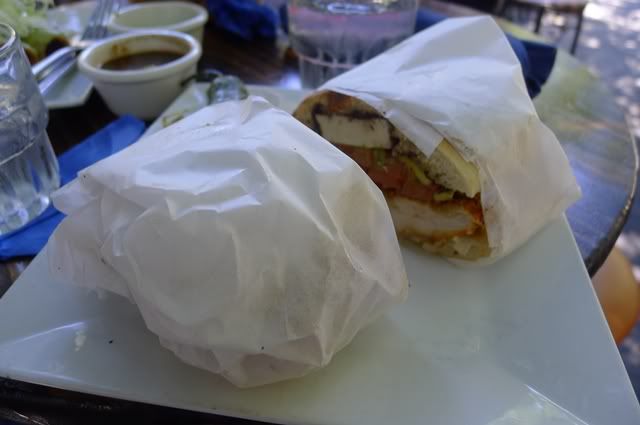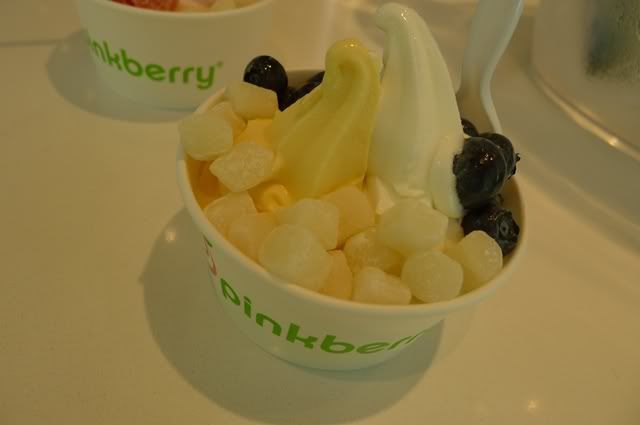 Back to pinkburry haha!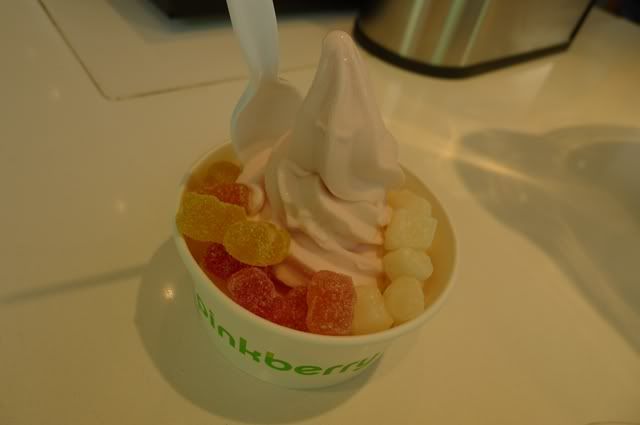 :P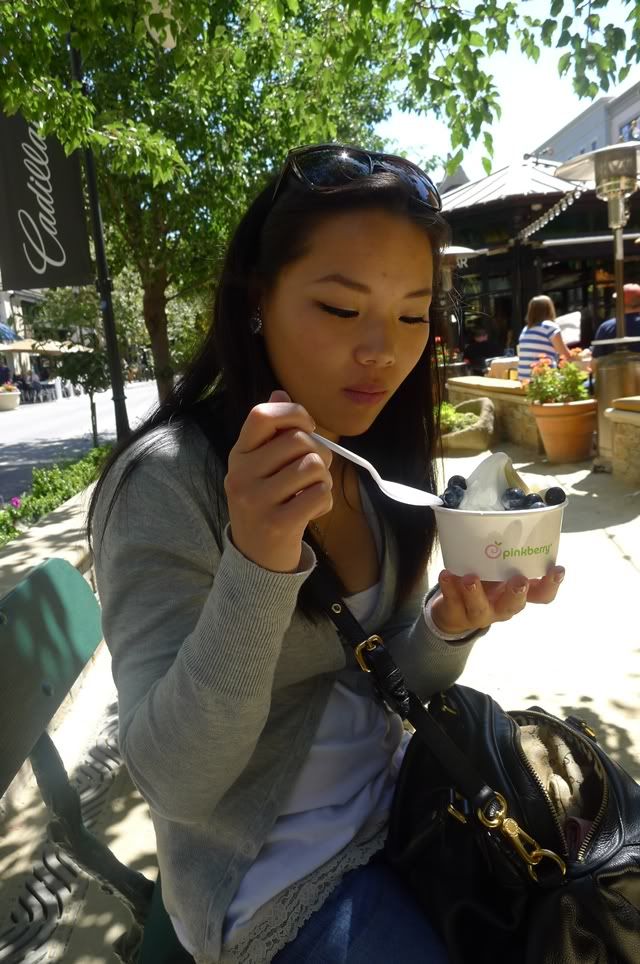 Back to boiling crizzab!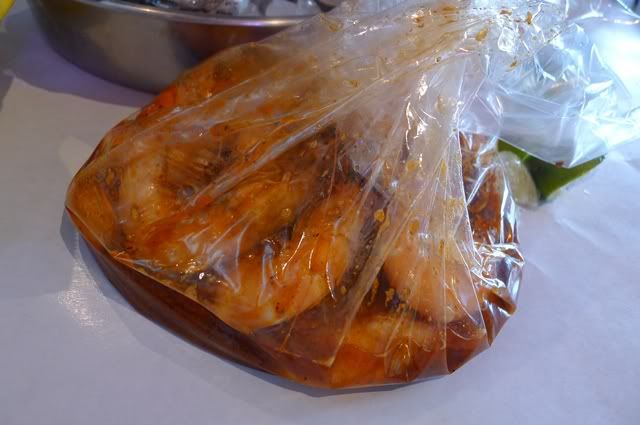 Shrimp!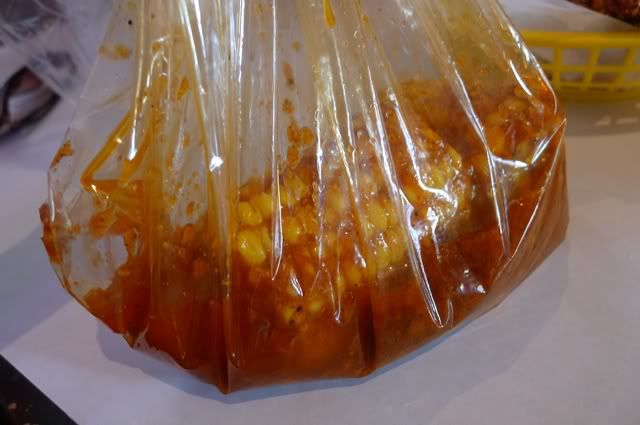 CORN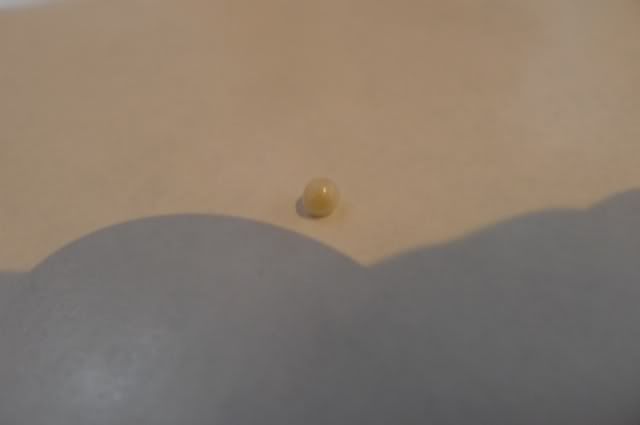 I found this at boiling crab and forgot to take it! T___T
Double zero, wdup!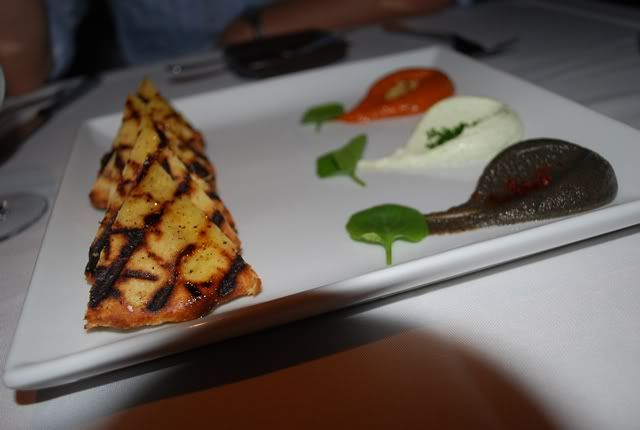 Delicious spreads on flat bread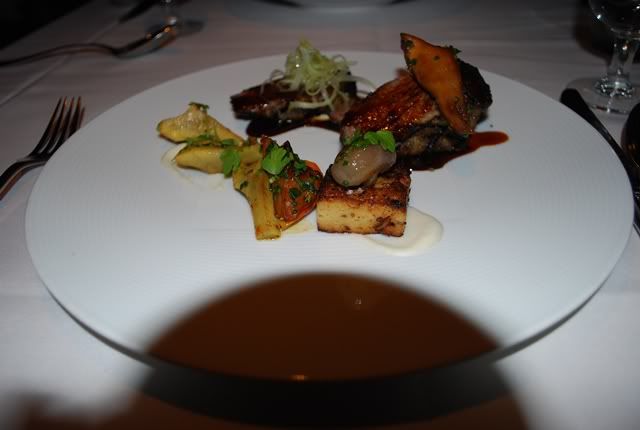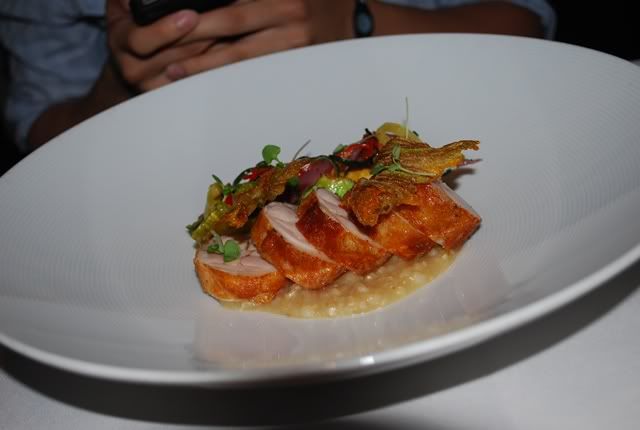 Mini desserts.