Second day of our Las Vegas trip and what do we do? There's something about being on vacation that never lets me sleep in. I always wake up early like for school early. But if I wanted to sleep in, I should just stay home. When you're on vacation, there are things to see! Things to do! So I wake up in the early morn, and of course I had to pick breakfast. Looked around and I saw Bouchon (pronounced "bu-shon"), so I hauled ass and we walked over to the Venetian. We were finally at the Venetian and asked directions to get to Bouchon. Had to go up some odd floors and ended up at the end of the corridors and at Bouchon. It was quite nice, very quiet and lovely. You could see the pretty fountain from where I was sitting, I suppose it was also a pool? I ended up ordering the french toast while babe ordered the usual eggs, bacon, potatoes kind of thing, he was also offered a pastry and drink of his choice and went with the chocolate one and coffee. My french toast was pretty, I didn't want to devour it but I was starving from the long walk on the Strip and was still a bit hungry after I finished. The chocolate pastry was also pretty good. After enjoying a nice brunch and view, we headed downstairs to gamble a little bit. Winner winner chicken dinner! Afterwards we took a short trip to the outlet malls and looked around. I can never really find anything good at outlet malls. For dinner we went to the Wynn buffet. We read the sign out front that said that gentlemen wearing sleeveless shirts could not enter so we tried to look in the souvenir shops to buy a t shirt that would cover him up, we found one but it was ~$23! We went ahead and got in line to pay for our buffet and the lady told us we could purchase a shirt for $13. Mmm, better than paying $23... The Wynn buffet was on par with Wicked Spoon, they had a large selection of food and desserts, yummy! The candied apples are really enticing but they'll seriously break your teeth off. I have no idea how people ate them and I could only take about two bites of it. I do recommend checking out the Wynn buffet if you want to stuff your tummys.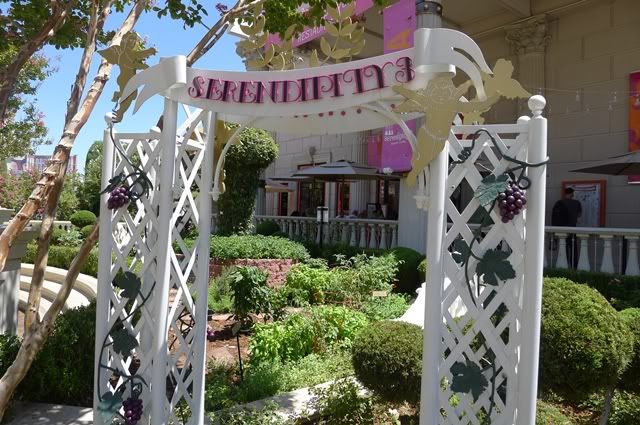 Passing by Serendipity3.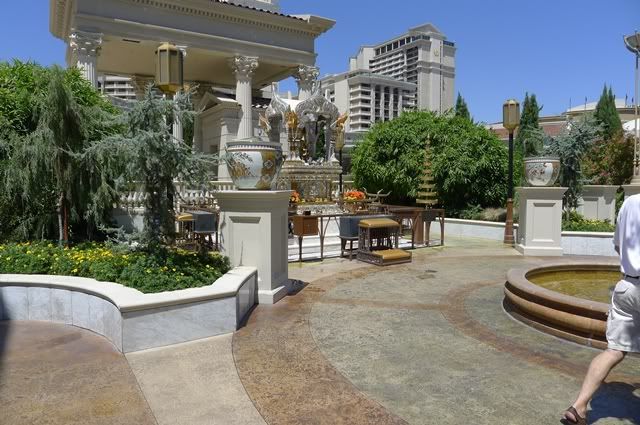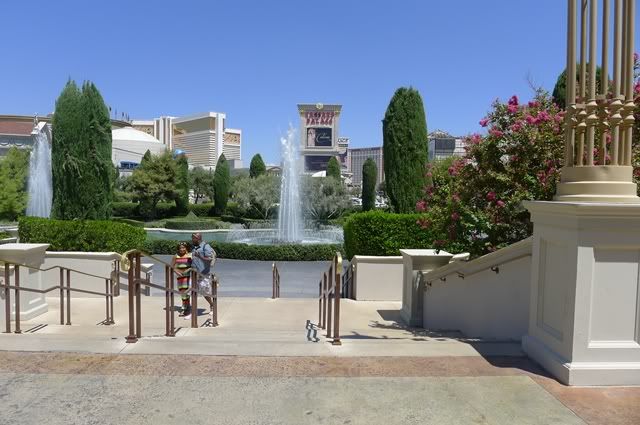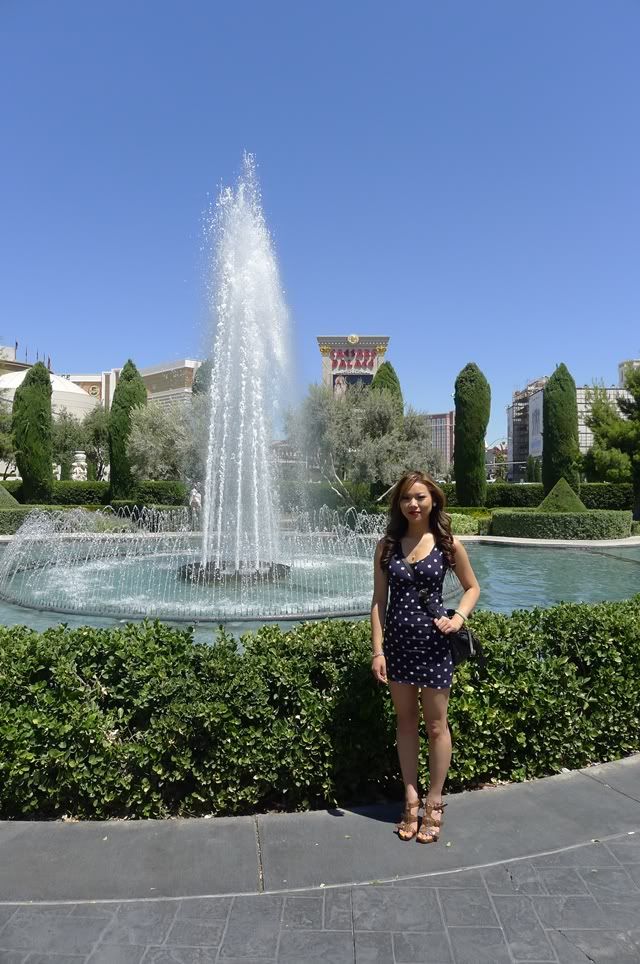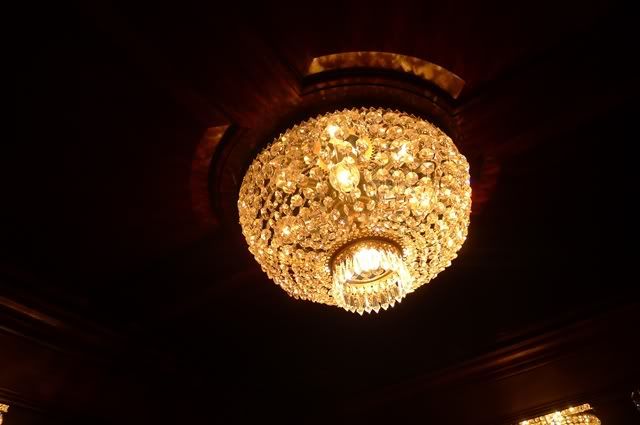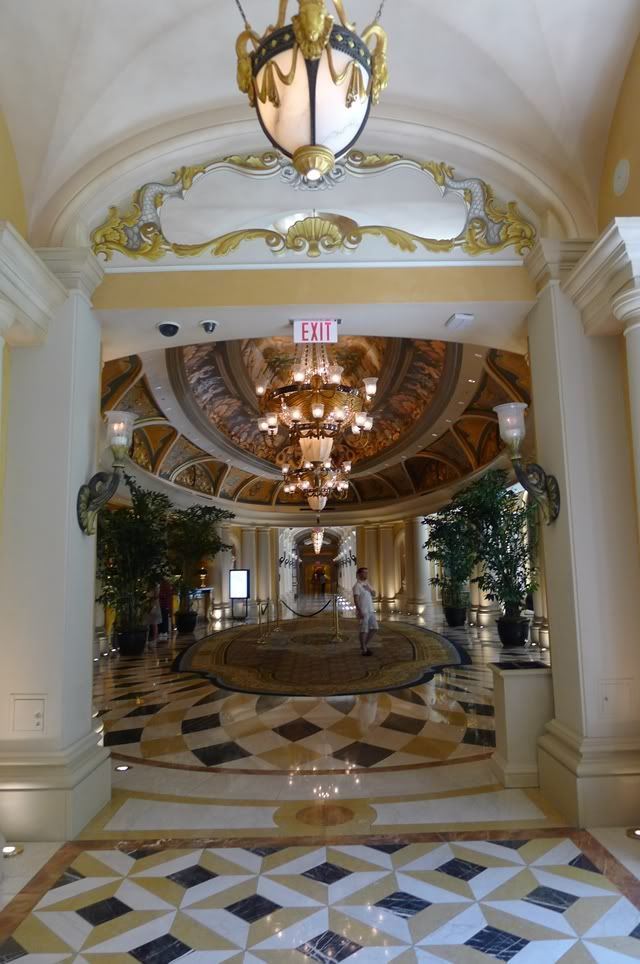 Bouchon! Here we come!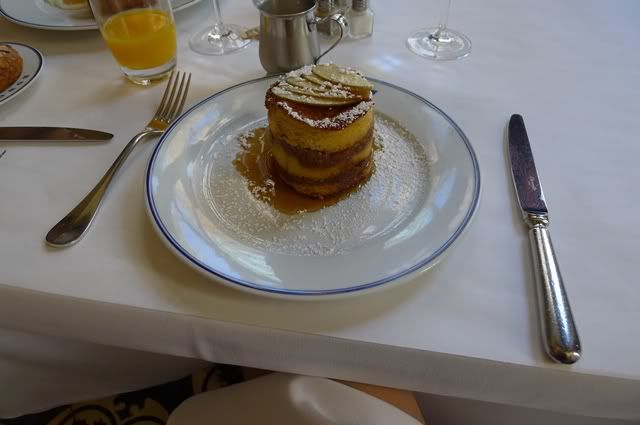 My french toast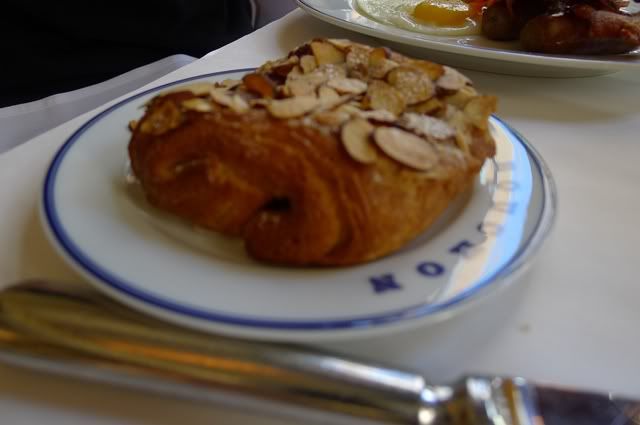 Babe's pastry
LOL PLAIN
My handsome man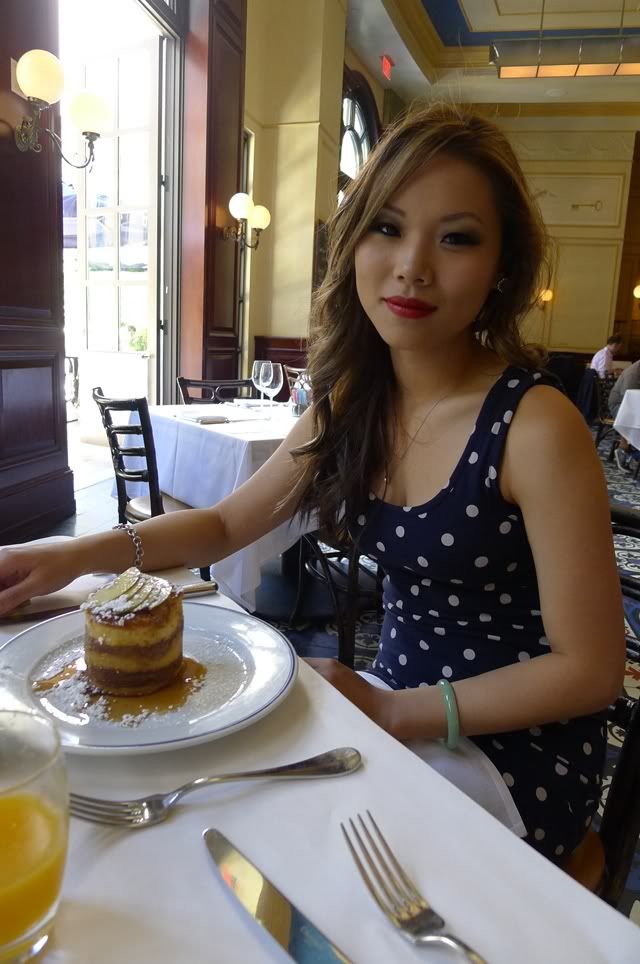 ♪ But your lipstick got me so out of breath ♪