Damn, has it been a while since my last post or what? Anyways, this past August, I was at it again. Yes, I was in Vegas. Babe has rewards, yada yada yada. So we decided to cash in on the very lavish comps.
I called to make reservations and the voucher stated any Caesar's properties so of course Caesar's was on the top of the list. I was greeted by a very kind representative and was told that our Caesar's was not available for the days we wanted to stay, I said it was fine and booked our reservation for Planet Hollywood instead. I was still a tad unclear on how many days we were staying and what day our flight was but I was allowed to alter and cancel the reservation if necessary. A couple weeks closer to our vacation date, i realized I had to make changes to our reservation and I quickly called them to do so. Greeted by another welcoming representative, I changed our reservations to two days in Caesar's Palace and three days in Planet Hollywood. Reservations, flights and luggage are locked and ready to go. Off to Sin City.
Arriving at McCarran Airport, I was welcome by all too familiar things. The plentiful slot machines that scattered the airport floor, the burst of heat when I exited the airport doors and of course the taxi lines. A smile flitted across my face as I realized I'm back in Vegas. After our tedious and all too familiar taxi ride, we were at the casino floor of Caesar's Palace. We checked in and moved to the casino cashier to redeem the comps. After a tiring talk, the casino host stated that we did not make reservations under the voucher I had in my hand. We took our disheartened asses up to our rooms and dropped off our stuff. Caesar's Palace? Really? No substitution comps? The first thing you do when you get into a new hotel room is roam. You look here, you look there, you look everywhere. I stepped into the bathroom and................ there was a dirty bandage lying next to the bath tub. I am abhorrently disgusted right now. Caesar's Palace? Really? You disgust me. Wanting to wash my hands and rid it of dirty bandage germs, I went ahead and turned on the faucet. Guess what? The faucet was also broken. Caesar's Palace? Really? You can't even bother to fix the faucet.
Nearing dinner time, I wasn't sure on where to eat, so we looked on our Yelp app and found the Palm Restaurant in the Forum Shops of Caesar's. The place was quite entertaining, the lights were dim and had caricatures of famous celebrities on the walls. The staff were also very nice and friendly. The food... could have been much better. I got a burger while my boyfriend got the steak, which steak? I don't remember. I do remember he got it with the Oscar - jumbo crab meat with hollandaise sauce and asparagus. One of the waiters even brought out a live lobster to show one of the patrons. He saw us staring so he brought it over to us and let us hold it. Mutherphucker was heavy... After dinner, we went to get the infamous Fat Tuesday. No trip is complete without an alcohol slushy.
Jet stream!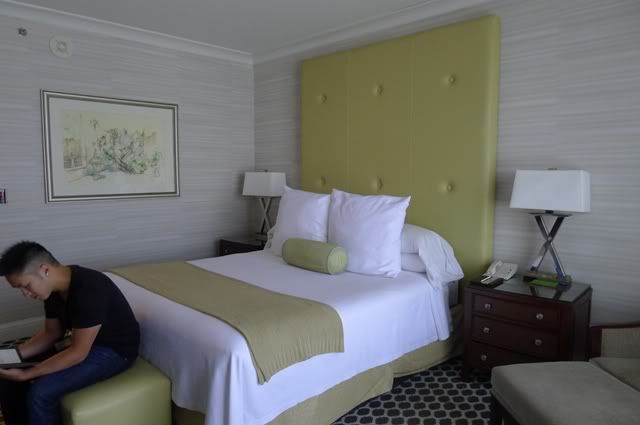 Ugly room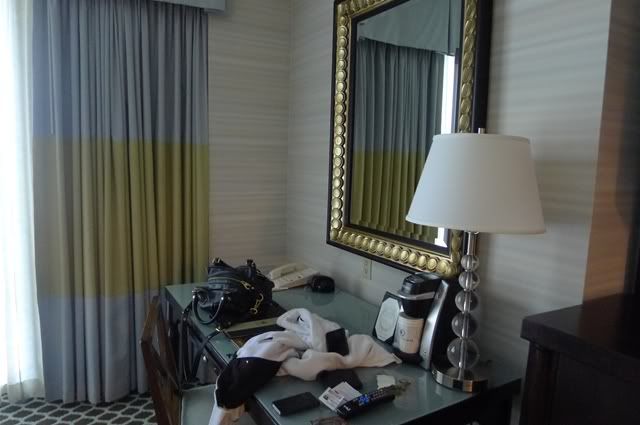 Ready for dinner!
Breadsticks
Inconspicuously taking pictures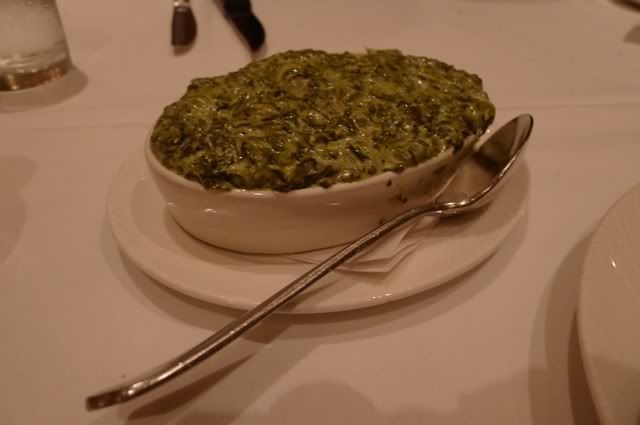 Casino floor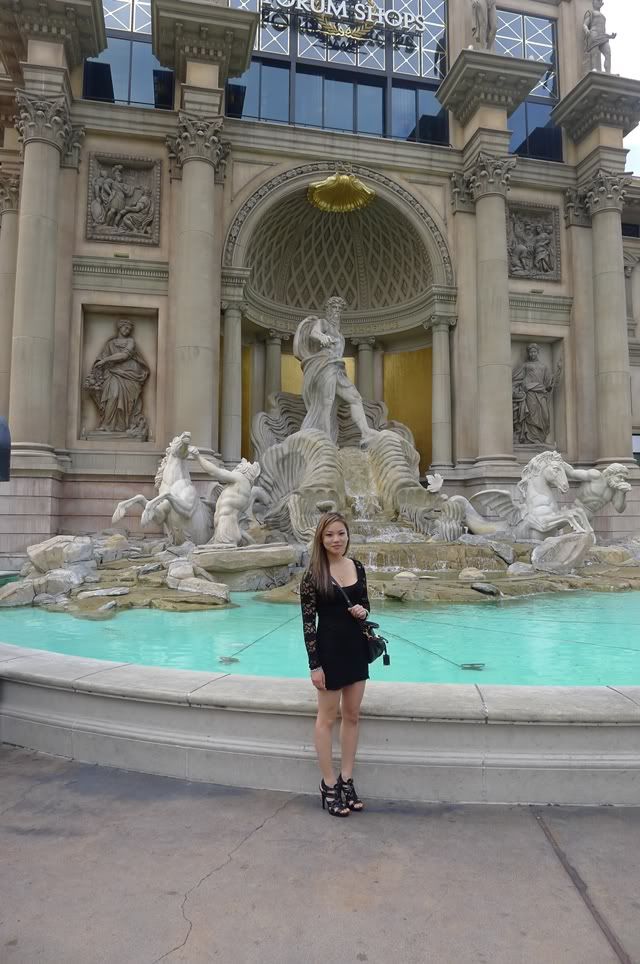 Not sure where we went haha.
Forum shops
H&M
Hmm, Shanghai Tang, the last time I saw you was... well, in Shanghai, China.
Fat Tuesday!
P.S. I HATE THIS NEW BLOGGER LAYOUT!!!