Ahh! It feels good to be vacation. I could do without the packing, unpacking, time it takes to get there, the uphappy feeling you get when you realize you have to snap back to reality the next day, packing and unpacking again.
Nonetheless, I had a wonderful time getting away. This past weekend, my friends and I headed off to Tahoe.
Friday, July 20, 2012
It was a tedious three hour long drive to our destination. I brought magazines and snacks, none of which worked to make the time go by quicker. Finally on Friday evening around 5 or 6 pm, we were about to arrive at the secluded cabin that would house 10 of us for the weekend.
The cabin was very nice and quaint. In retrospect however, it did remind me of Paranormal Activity. There was a large HD television sitting in the corner with a large, comfy, brown couch. There were a couple of shelves of books and games. A long dining table, a fire pit in the yard as well as a sauna, and an upstairs game room.
For dinner we had lasagna, pizza and salad. Come game time, we played King's Cup, beer pong, Taboo and who could forget... chai mui... Didn't lose at King's cup! I was on a damn roll at beer pong! Taboo is my shiet. And I don't play chai mui. :) And I forgot why I had to take a shot before dinner.
Lol, babe pissed me off a bit so I had to full mount him and beat him up. Just like... UFC. I won, btw.
Before we knew it, it was time to sleep. We had to get up early to get to the boat/jet ski rentals. Unfortunately, rowdy Vinh didn't want to sleep. I'll embarass him with the video one day.
Saturday, July 21, 2012
All of us had to wake up early to haul ass and get to the boat/jet ski rentals. It was about a 30 minute drive to the lake and one of our cars almost died because of a careless driver.
We finally arrived at the boat/jet ski rentals and got one boat instead. The jet skis had to stay in a certain parameter and had to be seen from the beach. We got settled on the boat and headed off to explore. The front desk told us Emerald Bay was one of the most photographed places in the US. Emerald Bay it is then! It was crazy the separation of the depth of the water. You could clearly see where it was approximately 60 feet and where it was 1,000 feet.
After reaching what I believe was Emerald Bay, we stopped the engine and let some people take a swim. After everyone had enough of swimming, we started to head back to shore. I tried to get a tan on the back of the boat, which was nice since the sun was beaming on my back. I think I got a very slight tan.
As we got closer to shore, I started getting a small headache. I didn't want to stay any longer so half of us headed home. I showered quickly and snacked on some guacamole and chips. We were all pretty hungry and didn't get to eat lunch so we set up some barbeque. The rest of our friends came back and we all sat down to eat.
Before we started dinner we were all watching UFC and betting quarter - half of a beer to who would win. One of the cards was a 39 year old vs. a 30 year old. Vinh went for the 30 year old and screamed, "ONE HIT KNOCK OUT!!!" after the bell rang. And guess what..... IT WAS A ONE DAMN HIT KNOCK OUT. .......................................WHAT THE FUCK?! x458947674895677569 By that time, I was just shitting bricks and getting mindfucked.
After another couple of hours we started grilling our dinner items. We had ribs, lamb and mashed potatoes. The lamb was particularly delicious, possibly from the marinade? The mashed potatoes tasted good too even tho it was pretty dry and starchy.
After we digested a little bit... LET THE DRINKING GAMES BEGIN. Here we go rage cage and Taboo. I felt sympathetic to the ones that had to keep drinking and losing at the end. The game is fun but damn stressful and I ended up losing once.
This vacation went by so quickly! :( and it took forever to get here! I love vacations!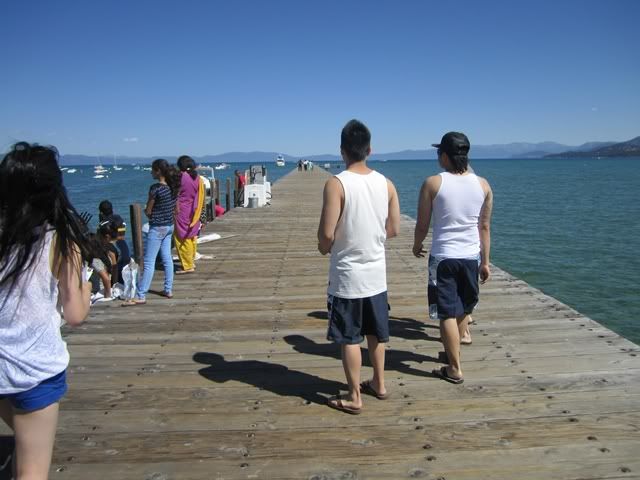 On the dock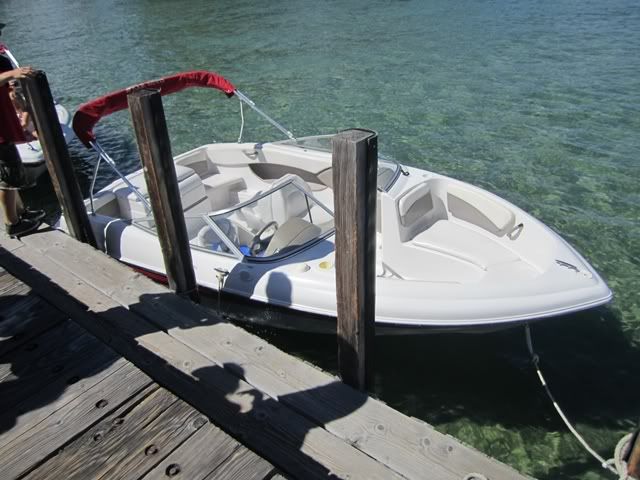 Our boat!
Group pic!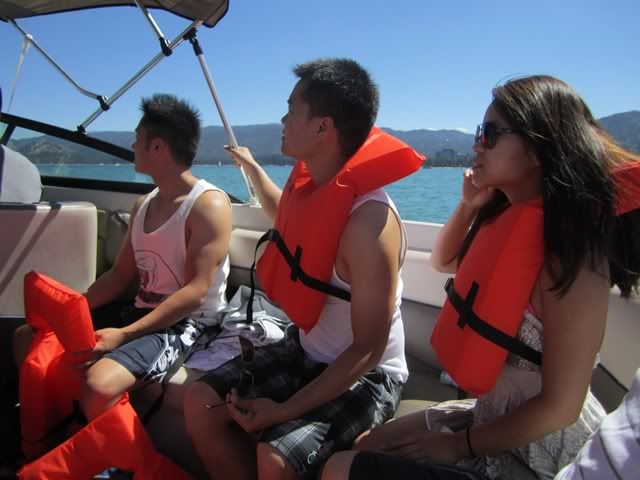 Triplets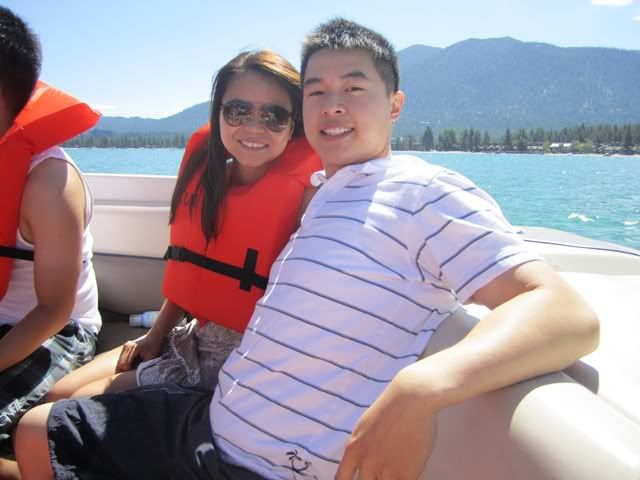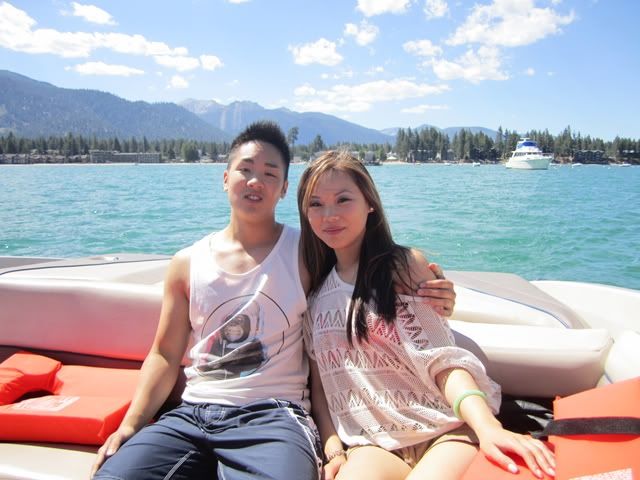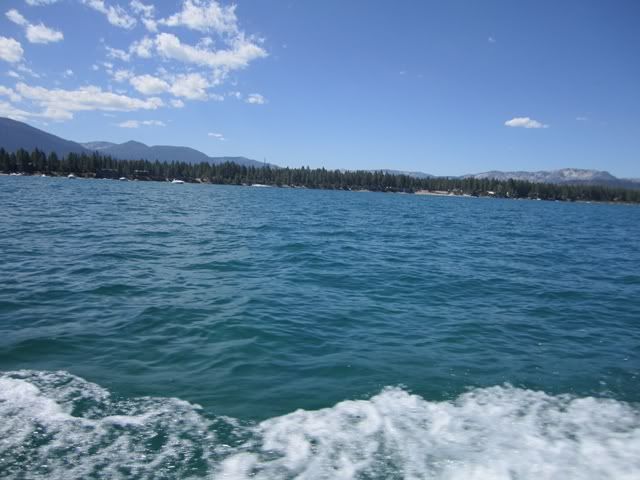 Explorers
Fool #1
Fool #2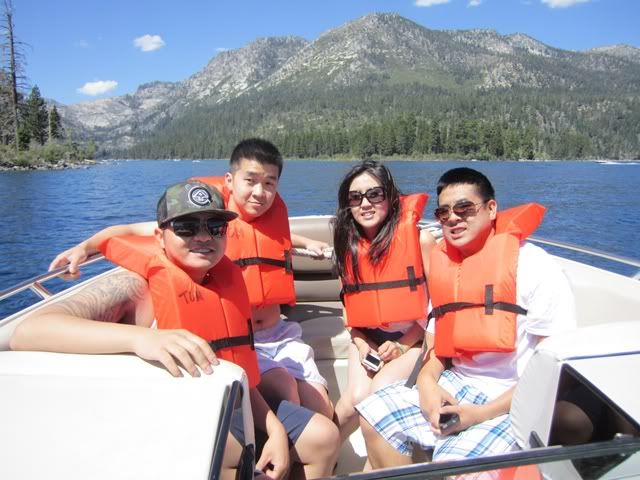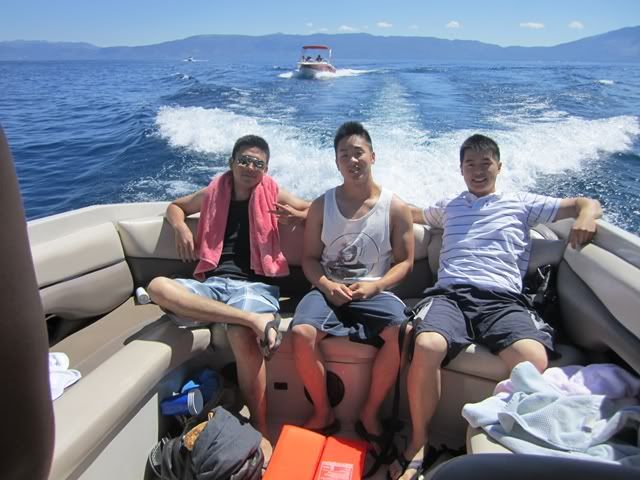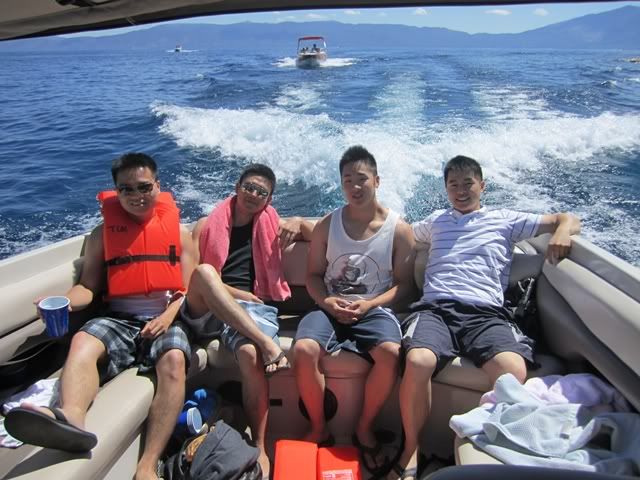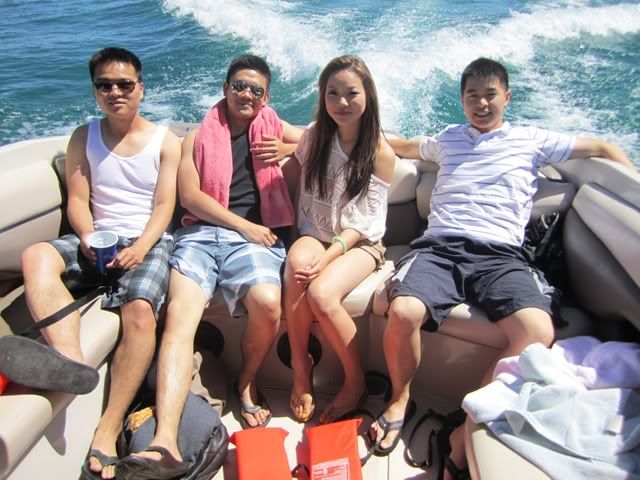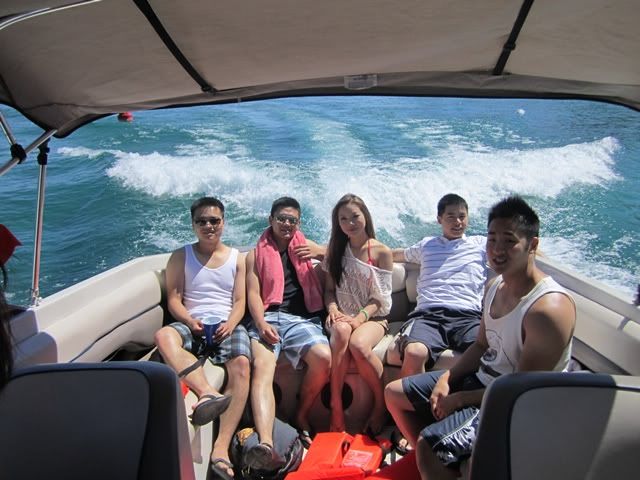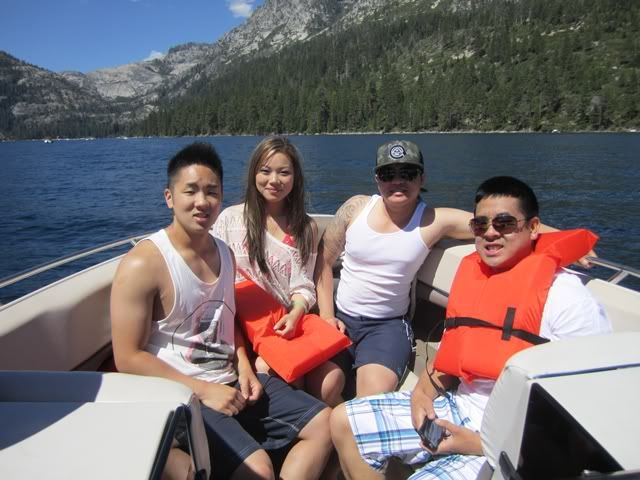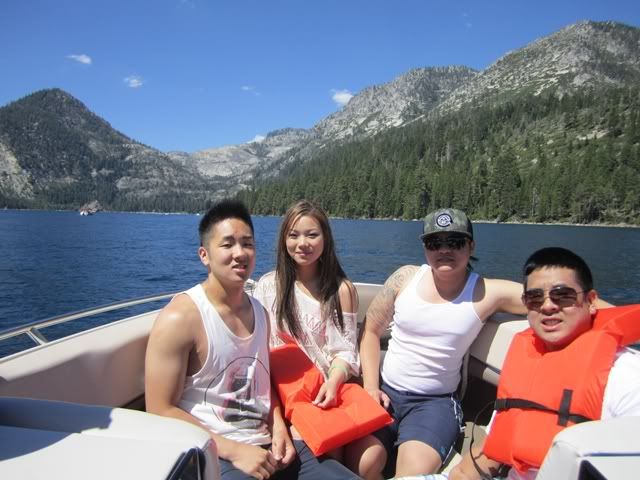 Clearer bg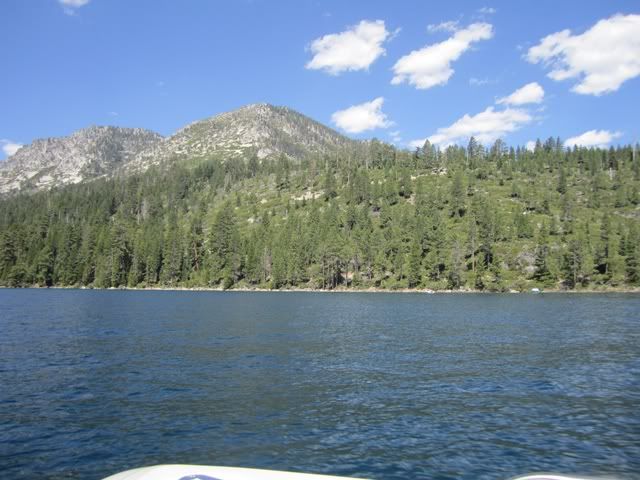 AMURRIKA!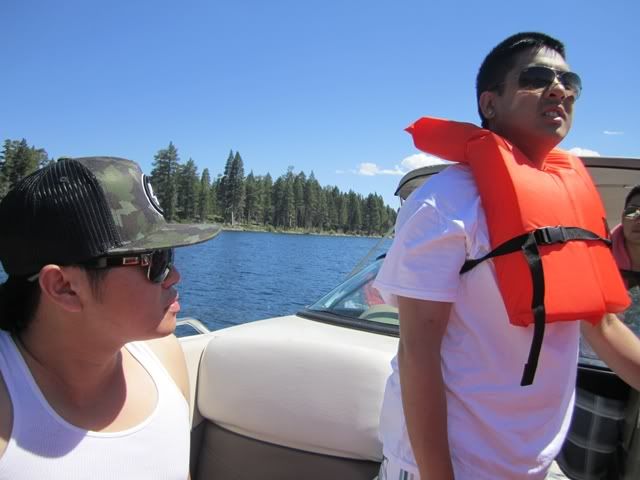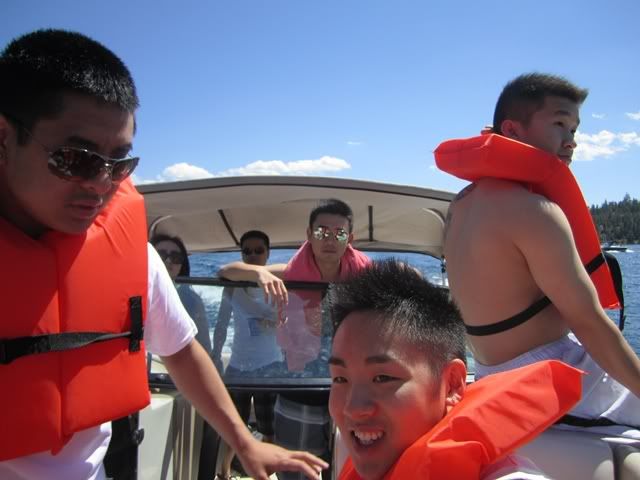 Boy band picture
LOL WTF
:) better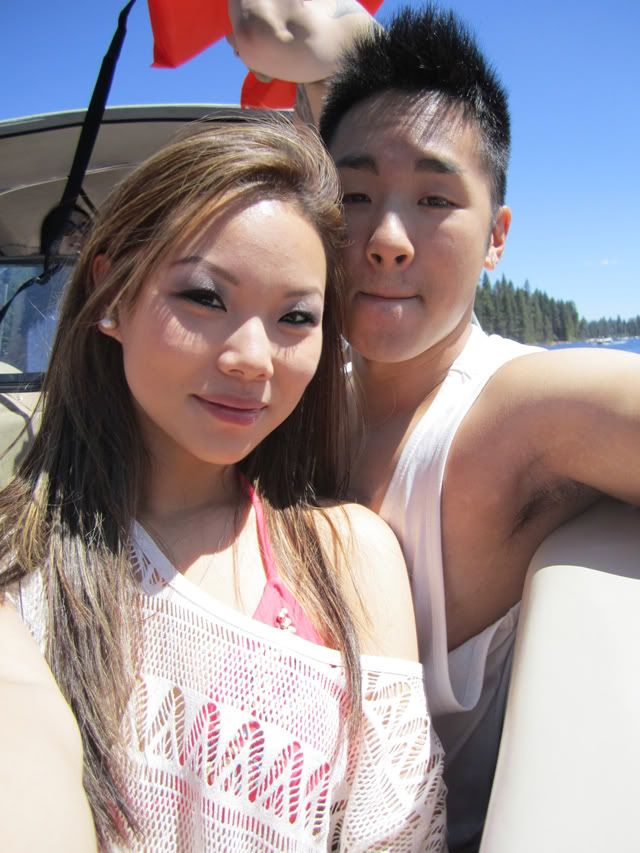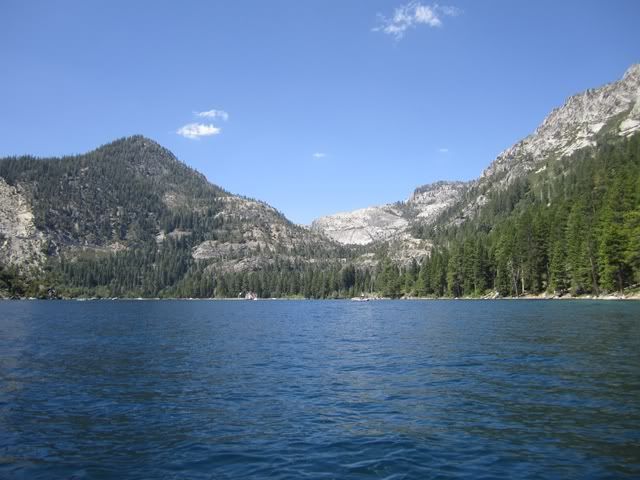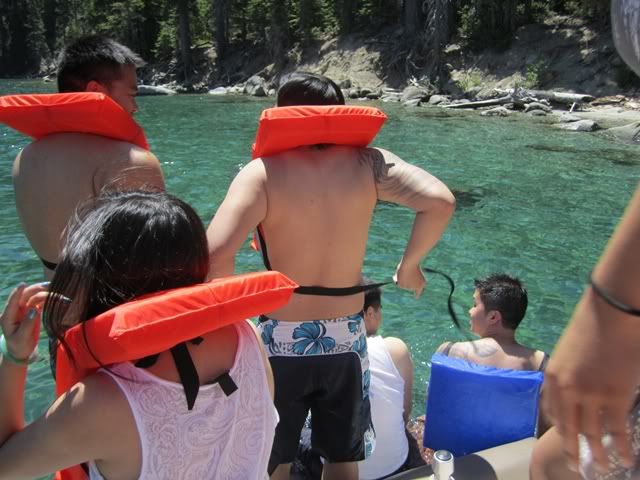 Swim!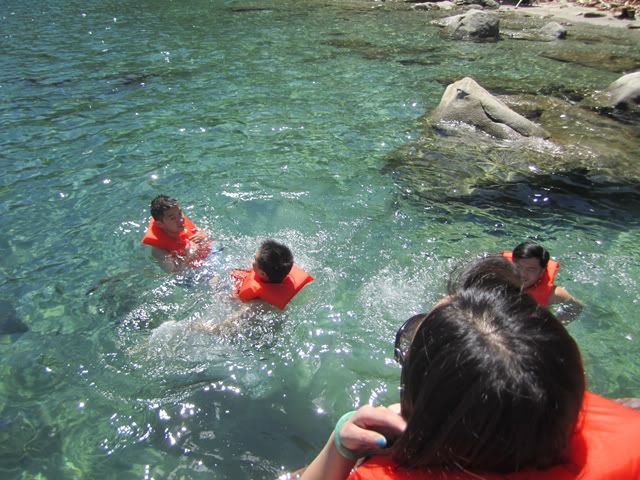 Swim faster minions!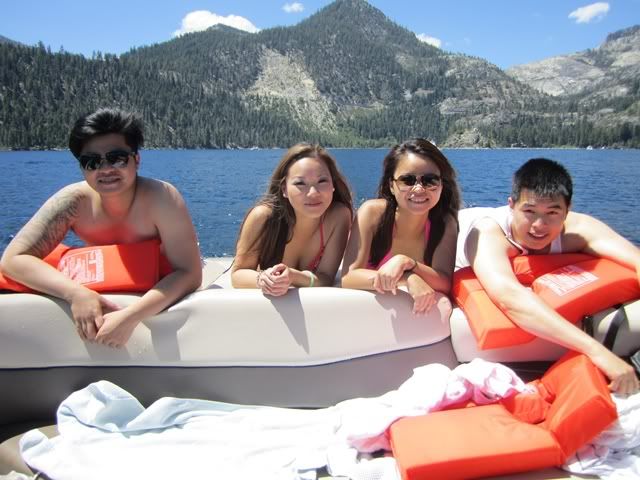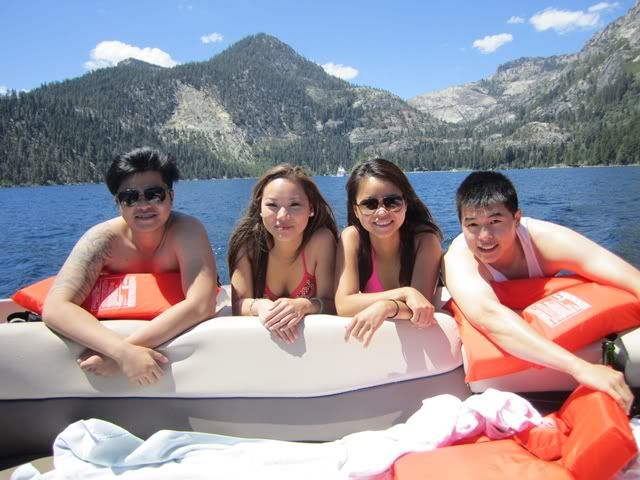 Getting our tan on.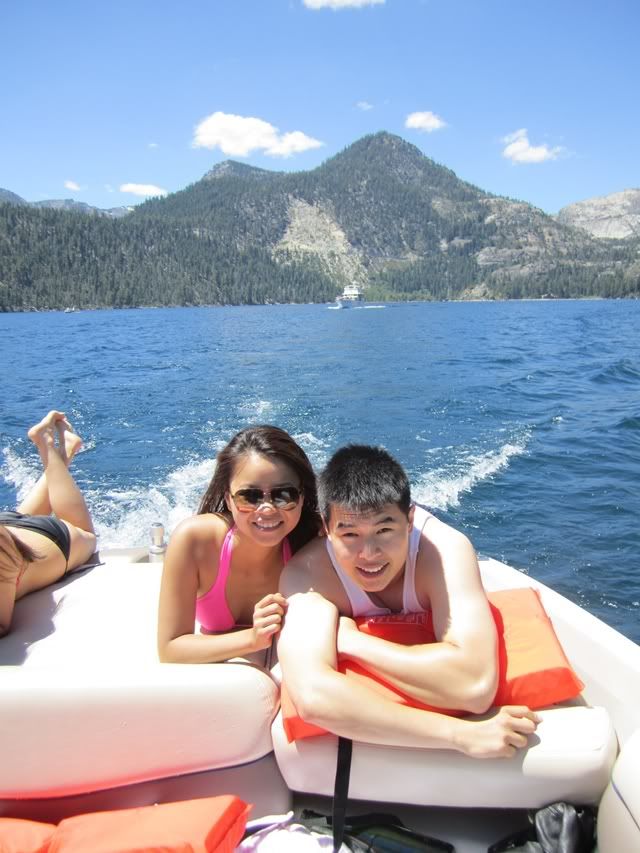 Couple pic!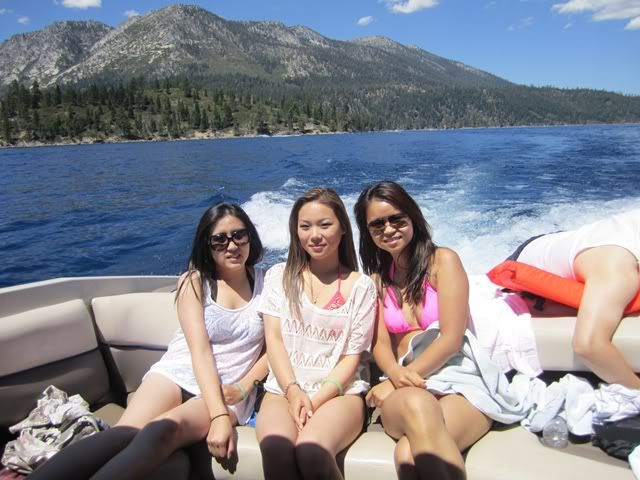 Hanging out in our yard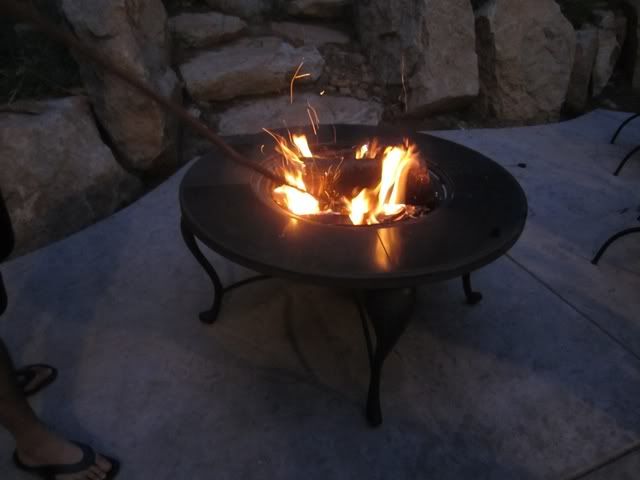 Fire pit for smores!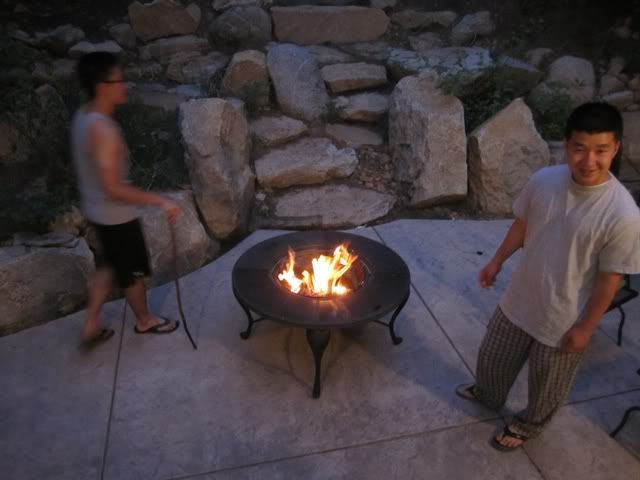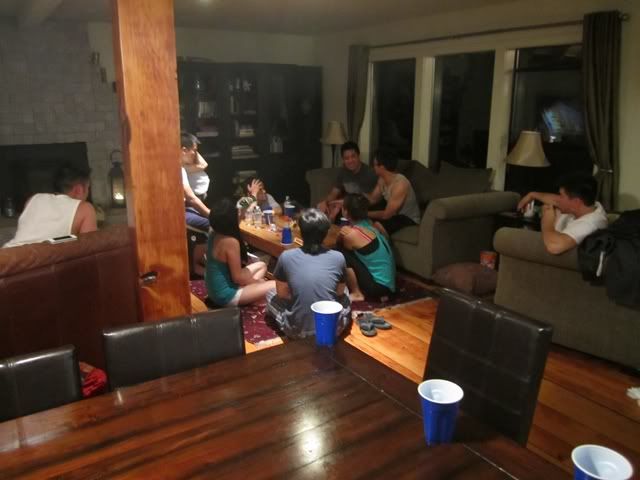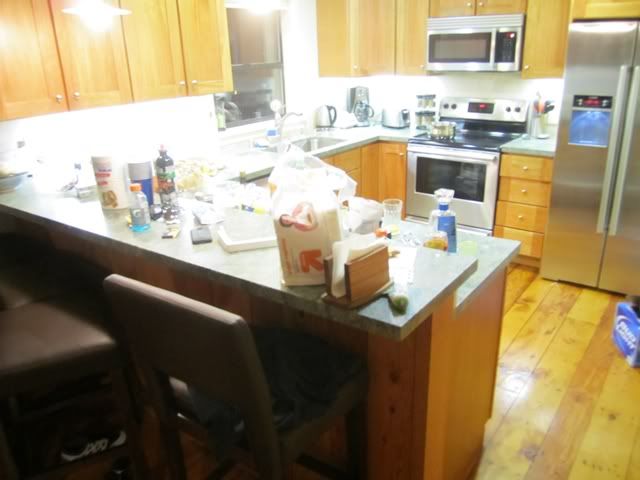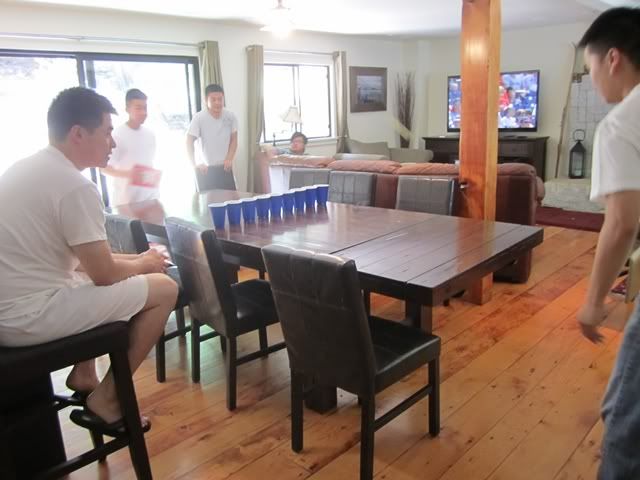 Ping pong with books.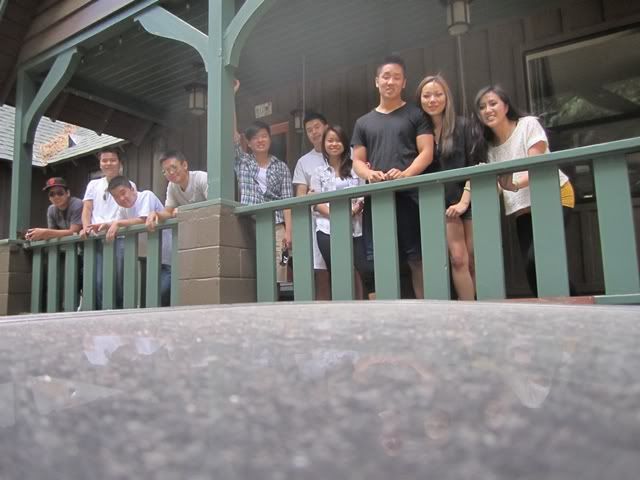 House pic!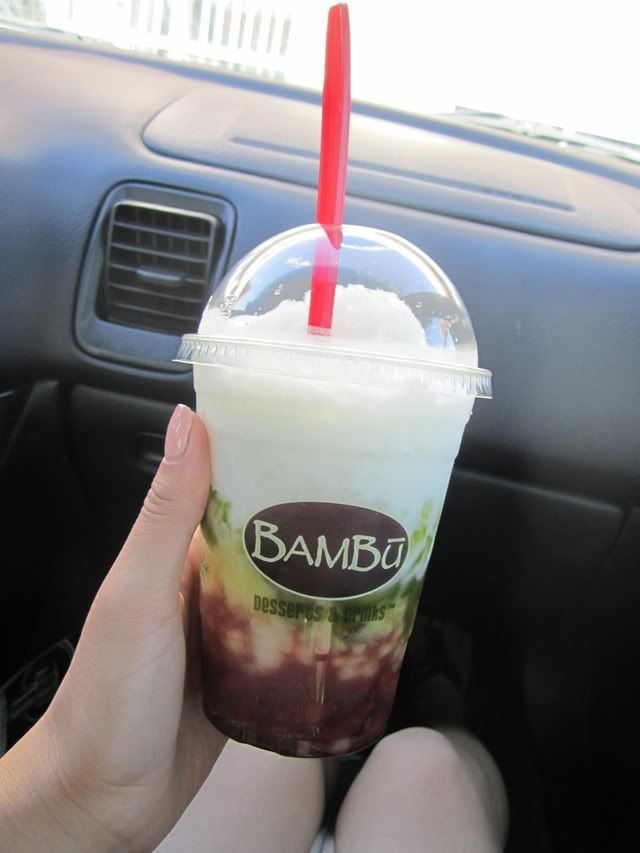 We got some Bambu on the way home!