Our third and final day in Sin City.
We got up in the morning, and decided to head to the Bellagio for their buffet. We checked out of the hotel and headed to Bellagio. It was quite a long walk from Aria. Luckily there was a breezeway to shield us from the humid weather and hot sun. The breezeway also came with those walkways that you stand on. I was quite amazed with the lobby when we stepped in. The ceiling was decked out with blown glass art, I think from the artist Chihuly. Walka bit farther into the lobby and that's where you find their conservatory. Absolutely dreamlike. I was in awe at the beauty. There was a small waterfall, a carousel, lighthouse, and other cute decor.
We took a couple of pictures at the conservatory and we left to get our brunch.
Finally found the line for the buffet and we waited. And waited. And waited. We waited approximately 45 minutes for brunch. There was lots of food to choose from. Unlike Spice Market and Wicked Spoon, Bellagio skipped presentation as well as quality. I know people rave on and on about the Bellagio buffet, but honestly, I didn't see anything worth raving. The chicken noodle soup was that of cheap, flavorless buffets.
After we were full from the buffet, we tried to look around the Strip for something to do to pass the time. Our flight was around 6pm.
I guess we some how wound up at New York - New York for some photo ops. Then we ordered a souvenir beer cup of some mango drink. It was around $30 and it was a whopping 70oz!!! We couldn't finish it... sad, all that alcohol wasted... Got a little buzzed and hungry so we ordered a hot dog as well. Some deaf guy came over to our table and handed a fan. There was a note attached to the fan that said he was deaf and a couple of dollars would help his family out. We ended up giving him $5. Whether he was deaf or not, neither of us know. Hopefully he and his family is doing well. If he went to go buy drugs... well that's unfortunate. And he didn't look the type.
After pouring out the 70 ouncer, we headed back to Aria to retrieve our bags and left.
Upon going through TSA at the airport, I went through the machine where you put your arms up and totally got flagged. What I was wearing? A gold sequin tank top. Ladies, please remember to not wear any clothing that has sequins or is sparkly so you can get through TSA quickly.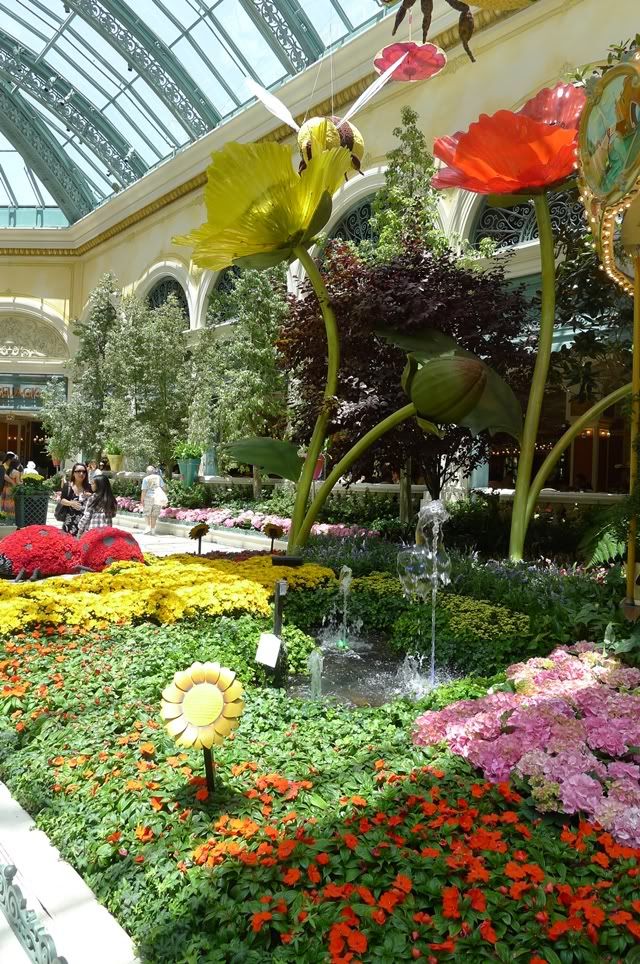 The conservatory
Carousel!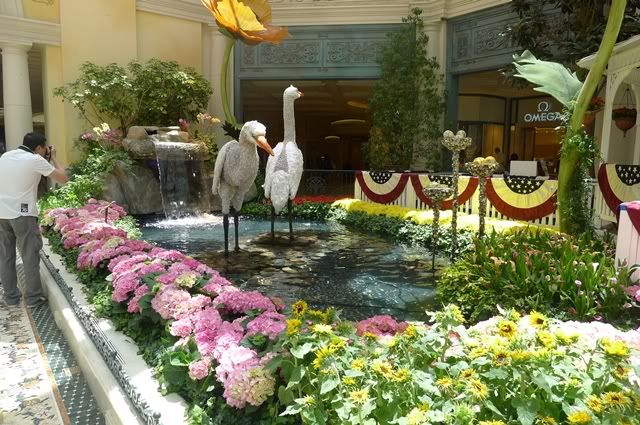 Waterfall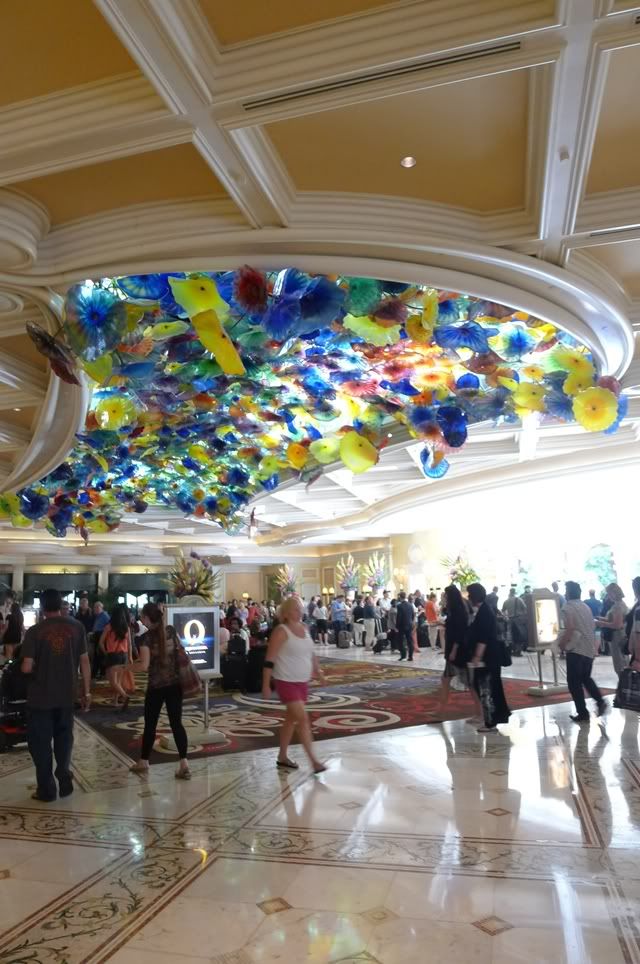 Glass art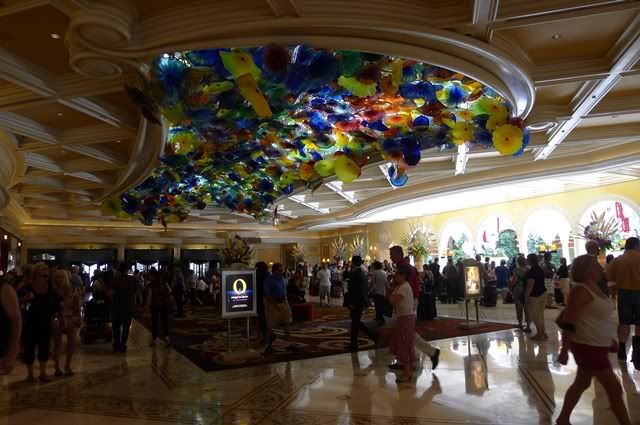 A couple of desserts from subpar Bellagio buffet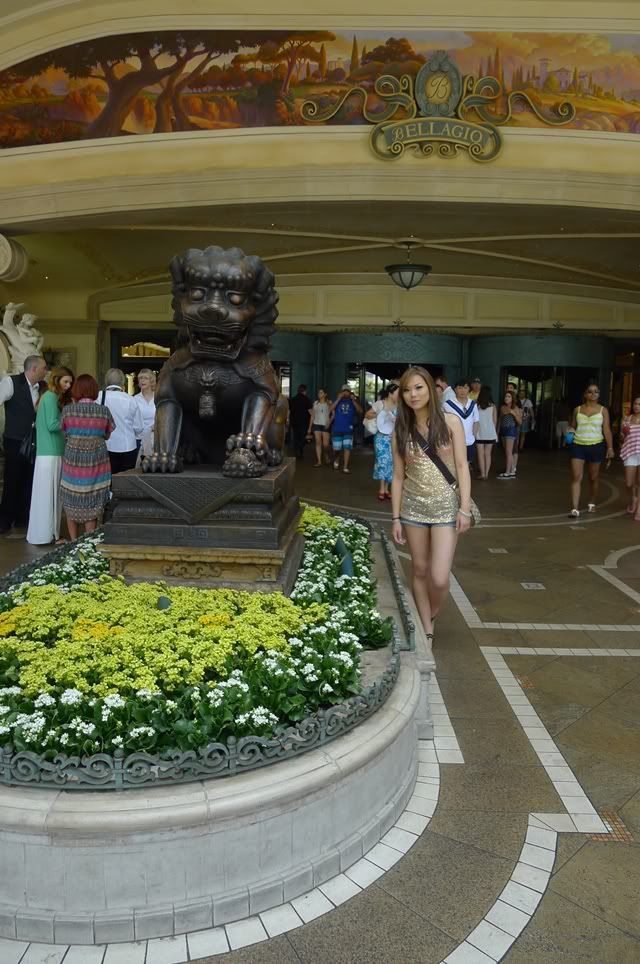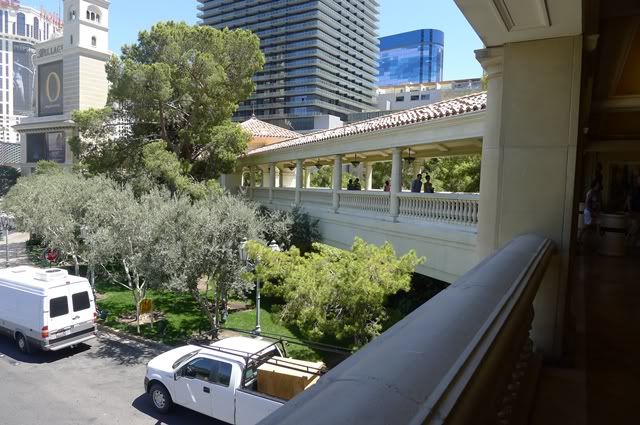 Breezway
Monte Carlo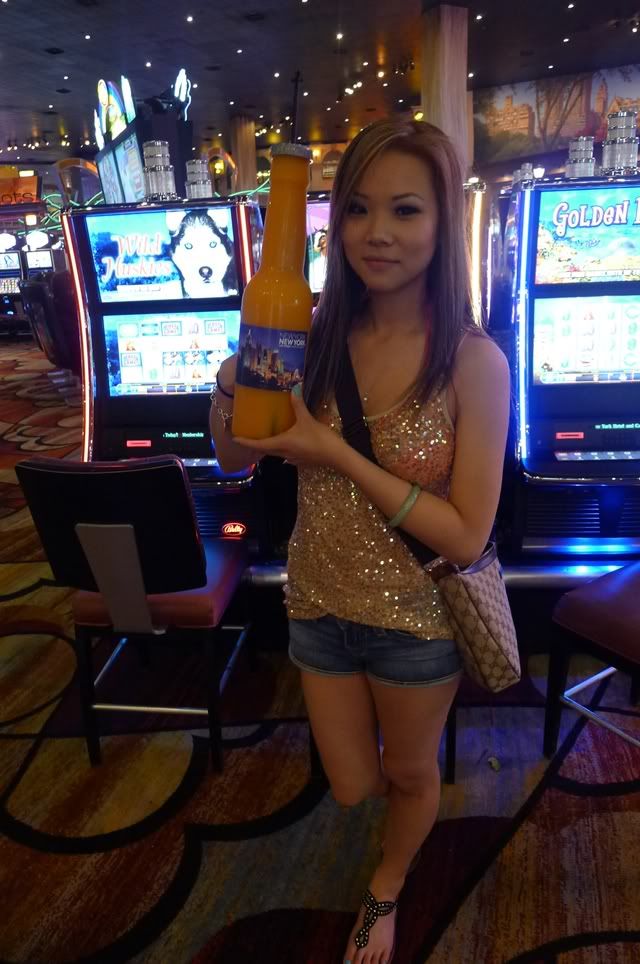 70 ounces?!?!?!!?/111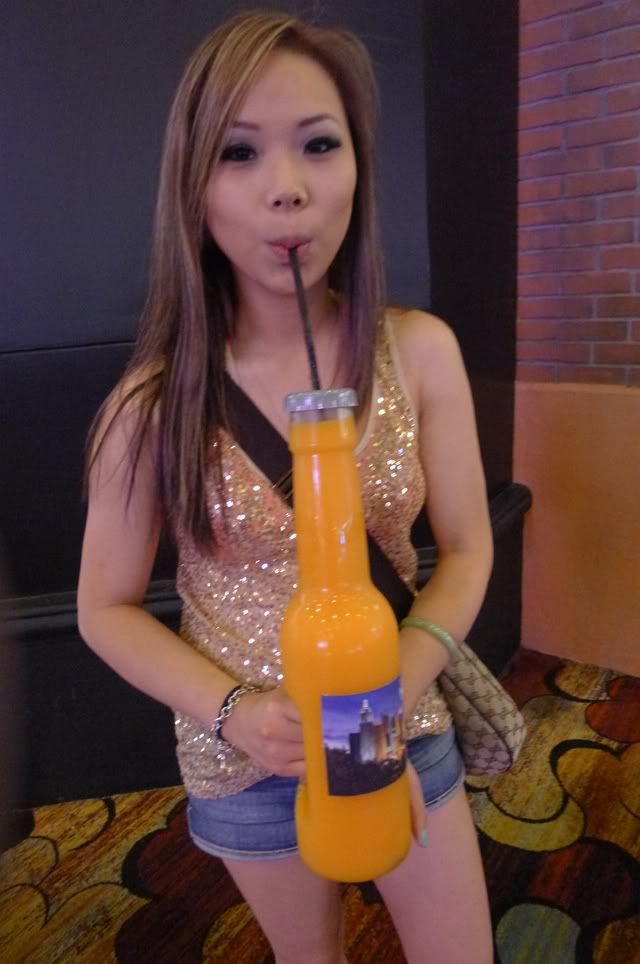 I'll see you soon Sin City. ;)