PIC HEAVY!

Hello beautiful people! It was Babe's birthday just this previous weekend and I wanted to do something special, so I booked our flight and hotel for Sin City, Las Vegas.
Friday, June 22, 2012 - Saturday, June 23rd, 2012
The day of, Babe and I had dinner with his brother and his brother's girlfriend at a sushi restaurant close by to the airport. Initially, our flight itinerary was to depart from our hometown at 9:00pm and arrive in Sin City at about 11:30pm. Unfortunately I was not notified of the flight adjustment which delayed our flight until the estimated time of 12:00am. Even worse was the fact that we got to the airport around 8:00pm, therefore we had 4 hours to rot to death. Close to our expected 12:00am flight, we got up to get some Pinkberry frozen yogurt to keep us company. The minutes ticked down to when we would finally board our flight. As if waiting for our delayed flight wasn't torture enough, there was a girl at the restaurant laughing a drunk loud laugh. And if those two aforementioned things weren't enough, there were a group of annoying girls signing Carly Rae Jepsen's "Call Me Maybe". Someone please shoot me now. How can you be so hyperactive at such a time. At 11:38pm, the woman at the gate via loudspeaker that the plane will be touching down at 12:30am and that we would get out of the airport at 1:30am. R U SHITTING ME?!!!??!?!!11 Our flight was supposed to be at 9:00pm, delayed to 12:ooam, delayed to 12:30am, now 1:30am. Luckily, if you wanna call it that, we boarded the plane around 1:ooam-ish and indeed left at around 1:30am.
During the ride, I was trying to take a picture of babe and some guy came over and got in the picture. An hour and a half later, we were finally in Sin City. The line for the taxis weren't that bad but we still had to wait in line. Finally we got a taxi and great... we got a douchebag. Blonde spikey hair, ugly tattoos on his forearms, bluetooth in his ear, blasting his ghetto wangsta rap. It's 3am! We just got off a delayed flight! Can you be a little respectful? By the time we got to our hotel, the beautiful Aria Hotel and Casino, it was already about 3:30am. I went up to check-in and the computers were down for maintenance. OH GREAT. So we had to wait 10 more minutes to check in. C'MON GAIZ! You're cutting into my Vegas time! Finally we were able to check in, so we went upstairs and dropped our stuff off. We needed some drinking water so we walked to the CVS close by to buy a gallon of water. Afterwards we came back to our room and got ready for bed.
I woke up around 8:45am and babe fully woke up at around 10am. We got ready and went to eat at the Wicked Spoon buffet located in Cosmopolitan Hotel and Casino. The presentation award goes to Wicked Spoon because the food was presented in cute and individual plates. After stuffing our stomachs, we got some photo-ops in with the shoe in the foyer.
We headed back to Aria then tried to hit the pool. The pool was practically full, each chair and inch of the 2 large pools were filled.
After failing miserably trying to chill at the pool, we went back to our room and decided to go to to Serendipity for a late lunch snack. Babe ordered the quesadilla and the one and only frozen hot chocolate. Don't be fooled like I was. I thought frozen hot chocolate and going to be a mixture of hot and cold chocolate sundae or something. Instead, it was a iced hot chocolate drink with whipped cream. And yes it was delicious. Wait for a seat was quite long tho.
After having our late lunch snack, I suggested we head over to Paris Hotel and Casino for their souvenir cup. Upon ordering, the bartender carded us and saw that it was babe's birthday. Then he proceeded to double the dosage of vodka into the souvenir cup. Afterwards, we headed back to our hotel to get ready for babe's birthday dinner.
For the night, I made reservations for Del Monico's Steakhouse in the Venetian Hotel and Casino. I ordered the filet mignon and potatoes gratin, while babe had the ribeye and the jumbo crab side. Initially, the steak was quite delicious, towards the end however, it was quite meh.. I could taste the herbs and spices like they were just sprinkled on the filet. The waiter even happily took pictures as we requested. Quite a good photographer as well. After dinner, we hailed a cab back to Aria and relaxed. Our day was quite long and babe got hungry again so we ordered some room service.
Checking in!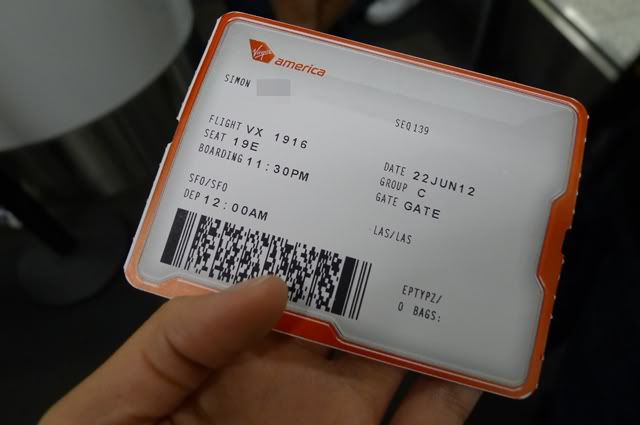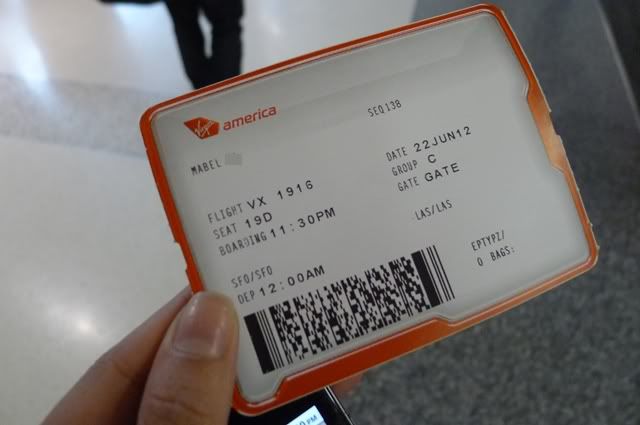 Pimp a$$ Virgin Airlines
"C'mon man! Let's take one for Virgin America!"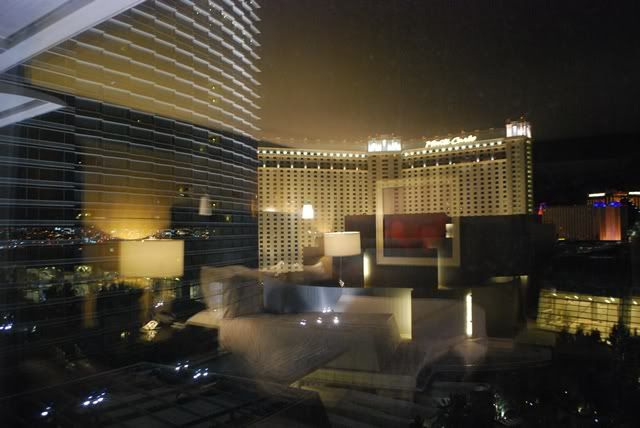 The view from our room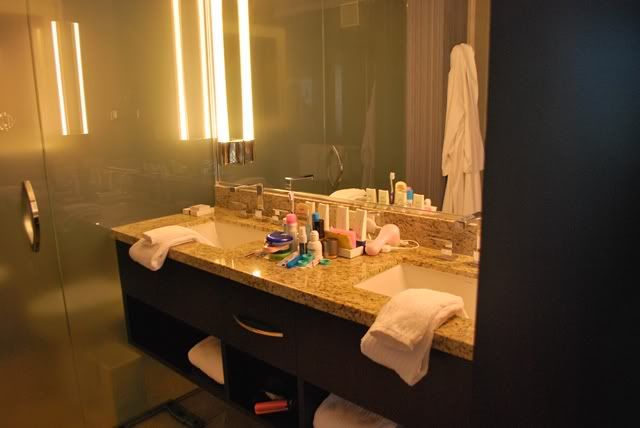 Our bathroom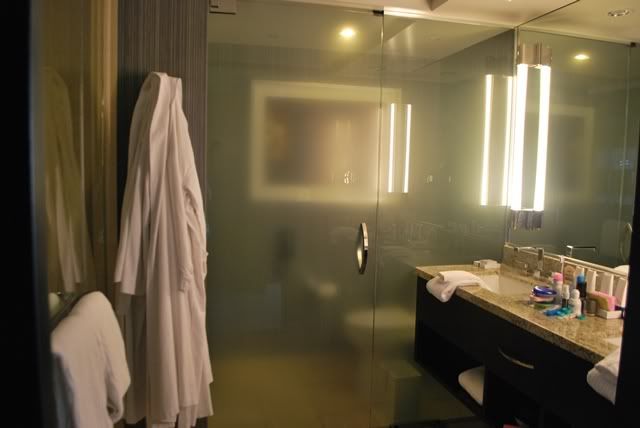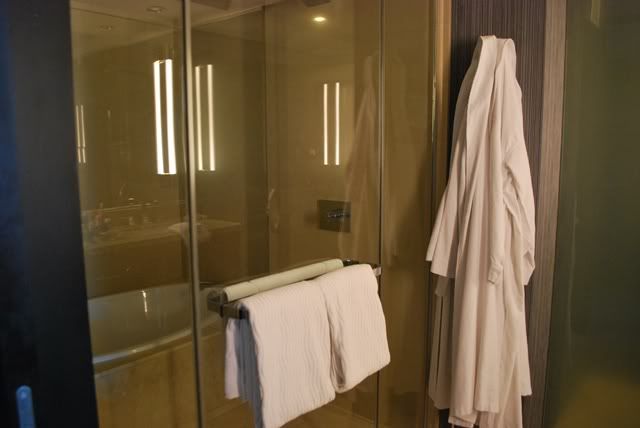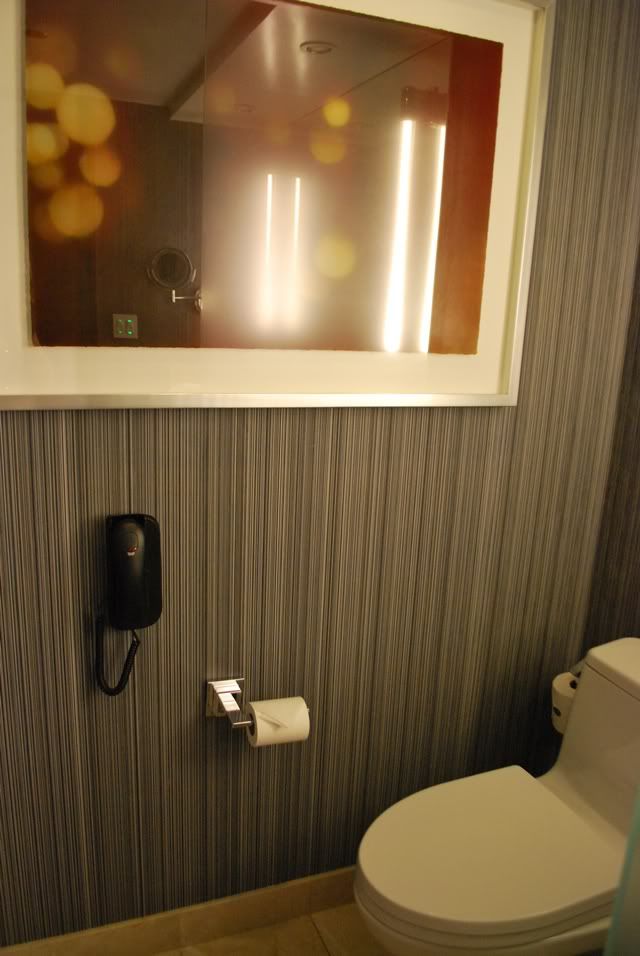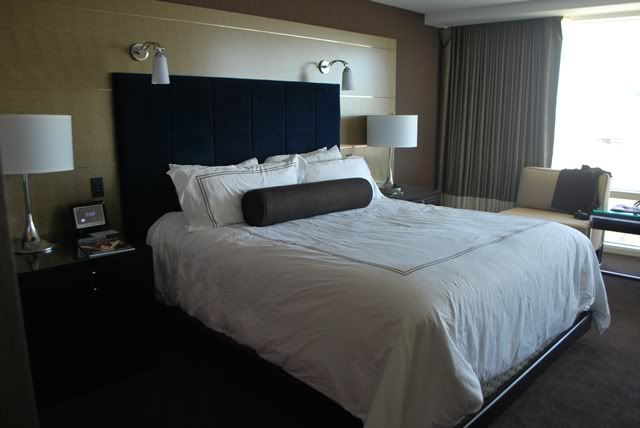 Super comfy bed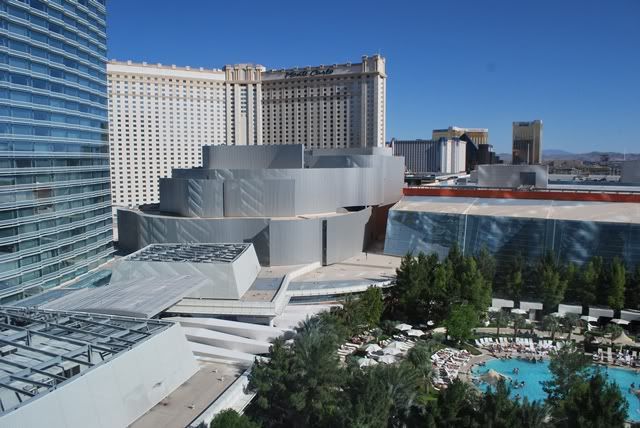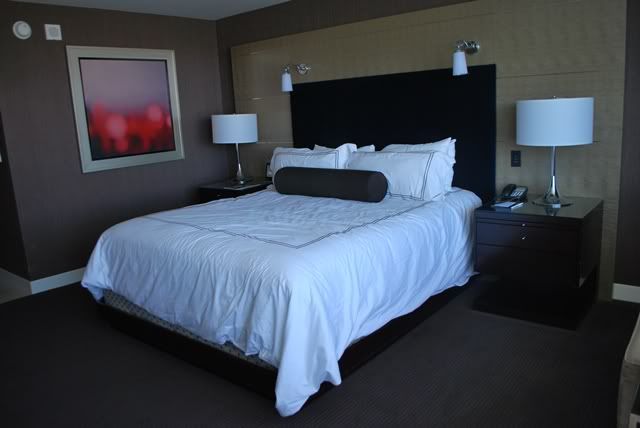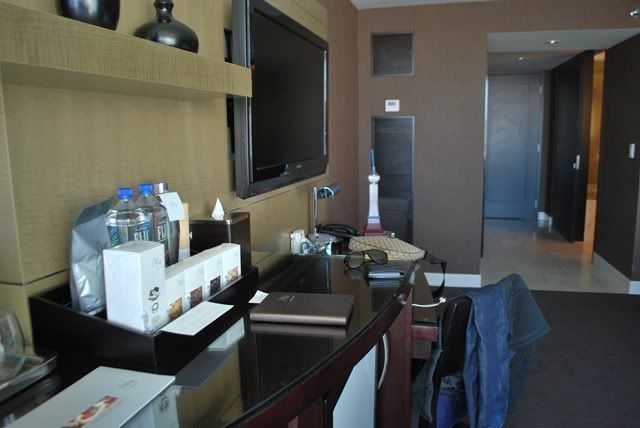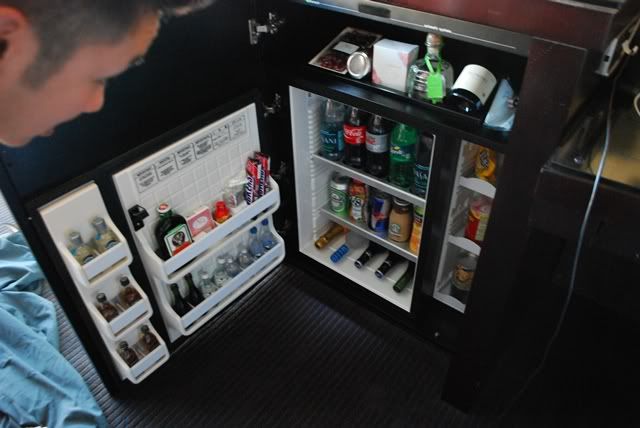 Stocked mini bar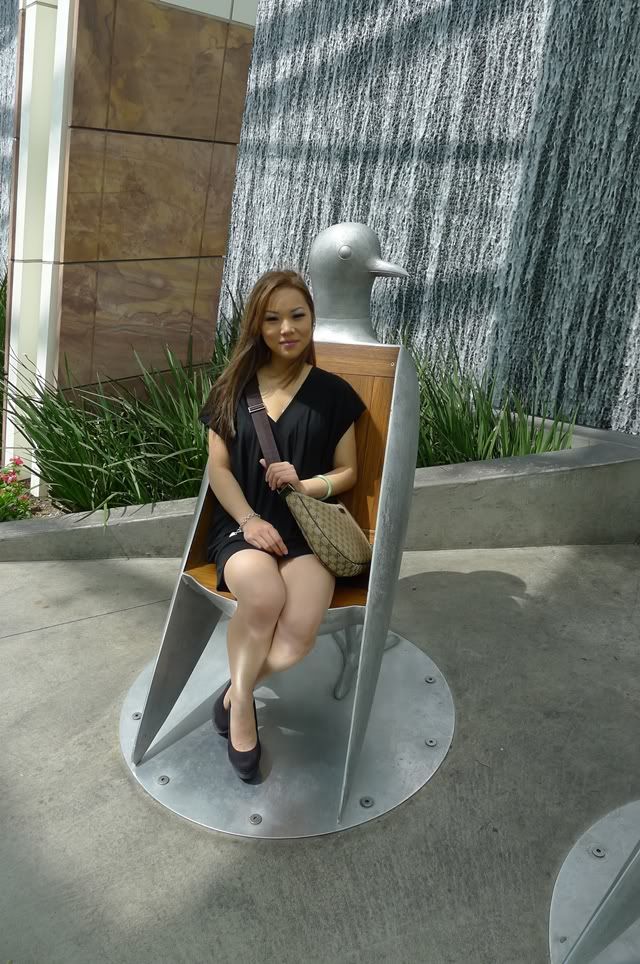 Pigeon seat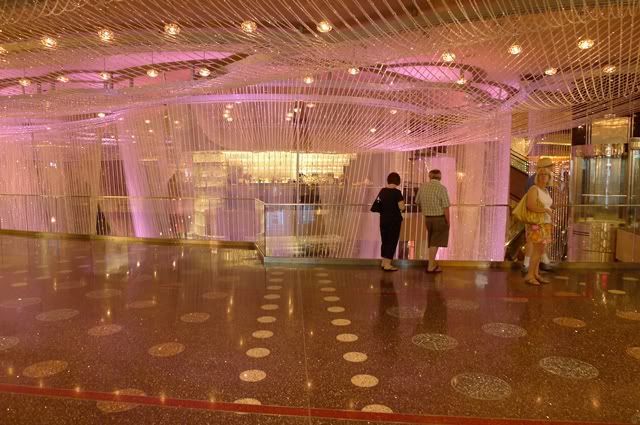 On our way to Wicked Spoon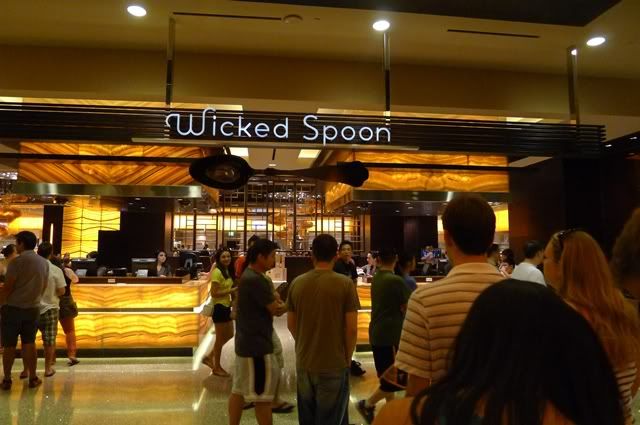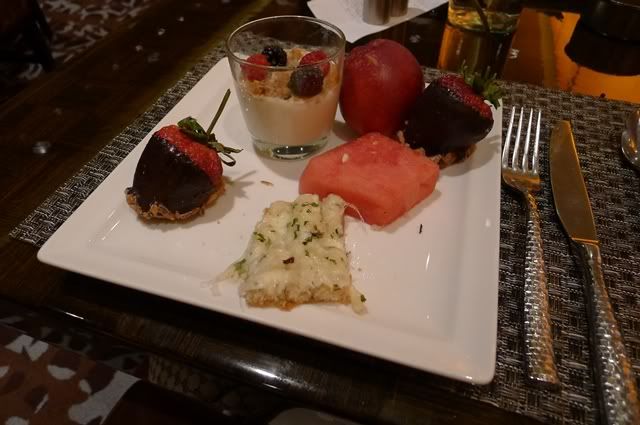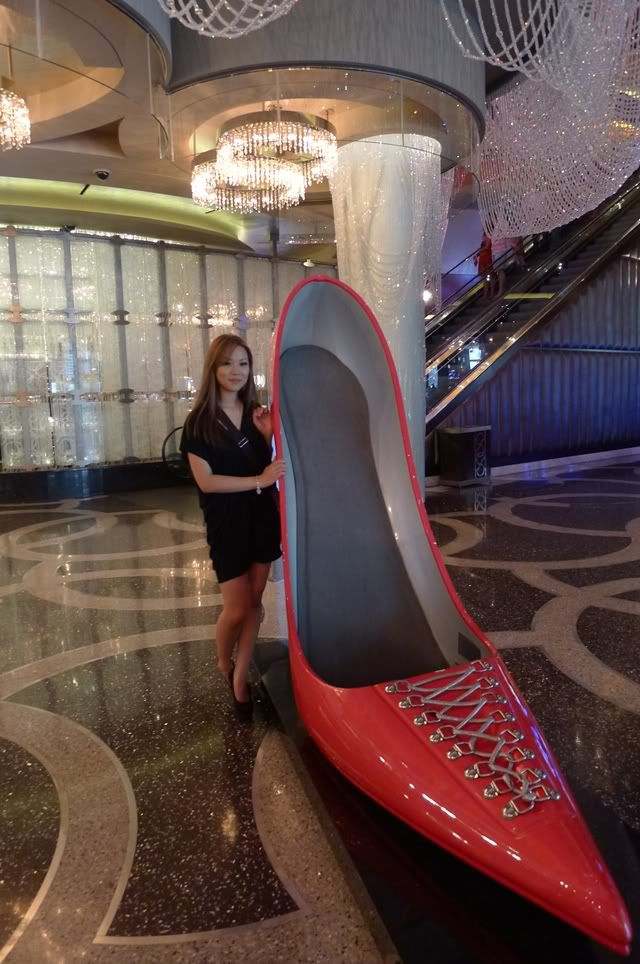 THE shoe.
On our way to the pool. I believe this is Chill Restaurant
Hanging out. The pool was so nice!
Passing by the Bellagio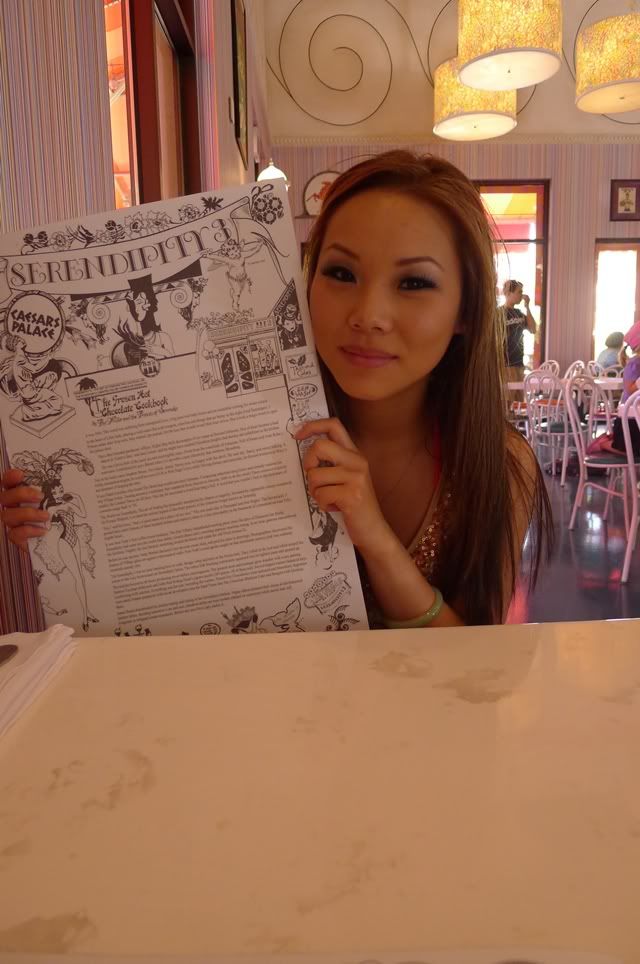 Menus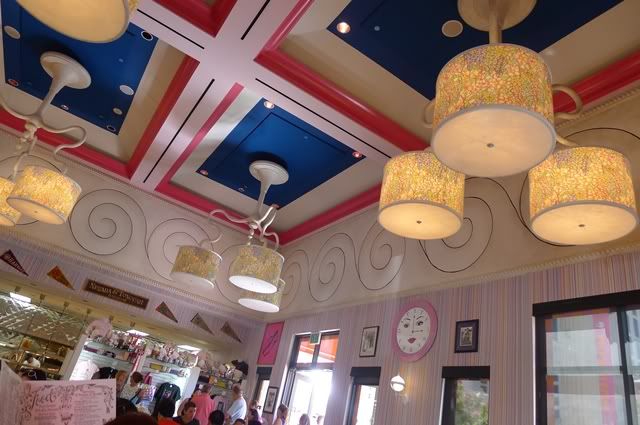 Decor
Fwozen hawt chocolate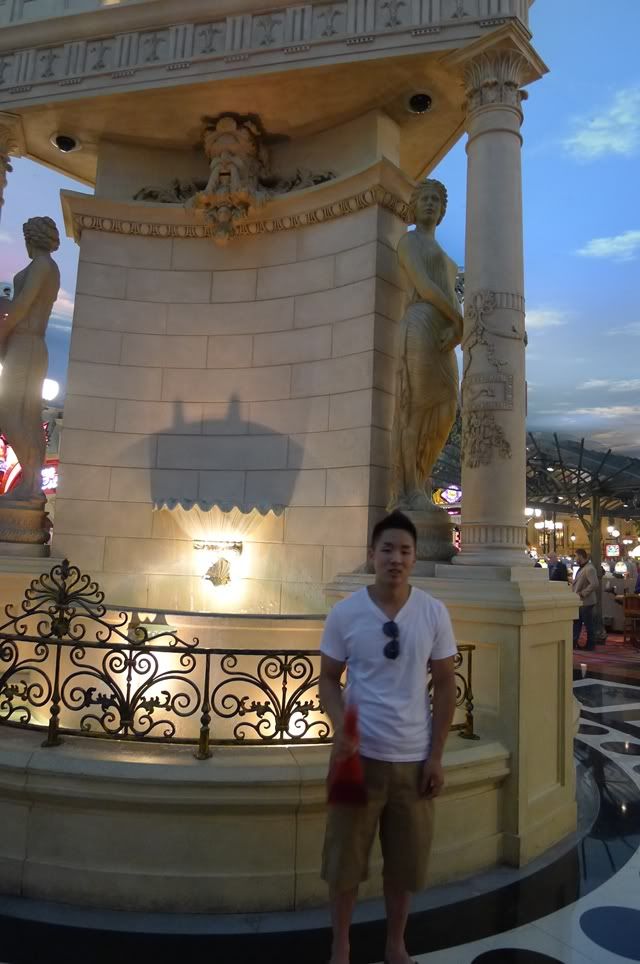 Hanging out at Paris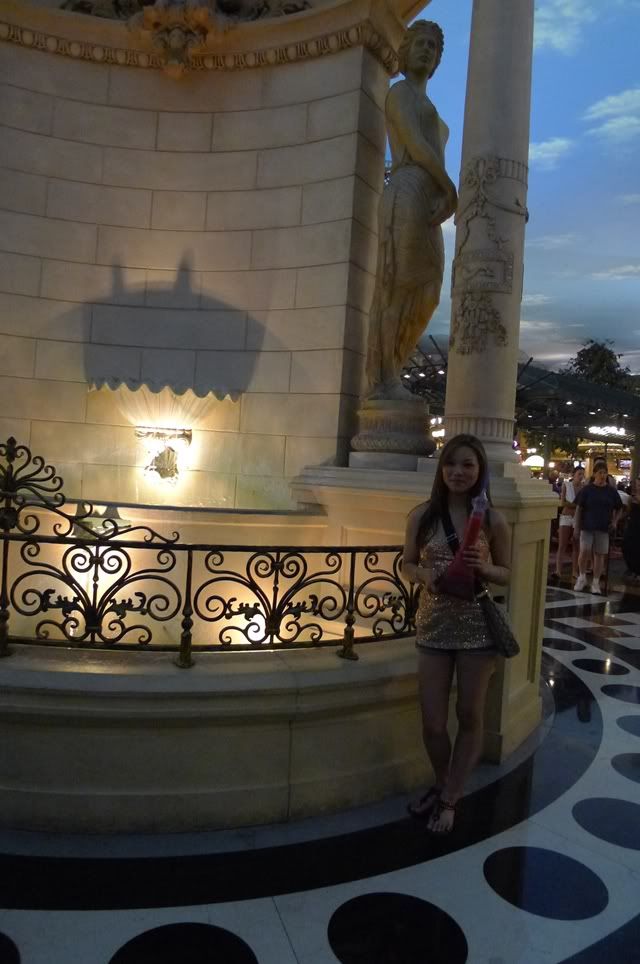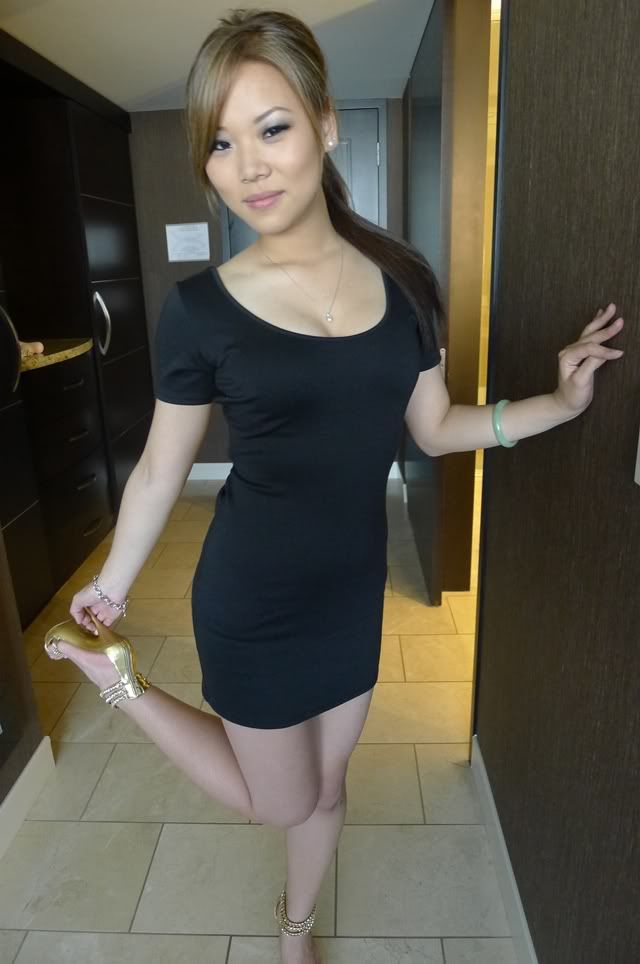 Ready for dinner!
Bread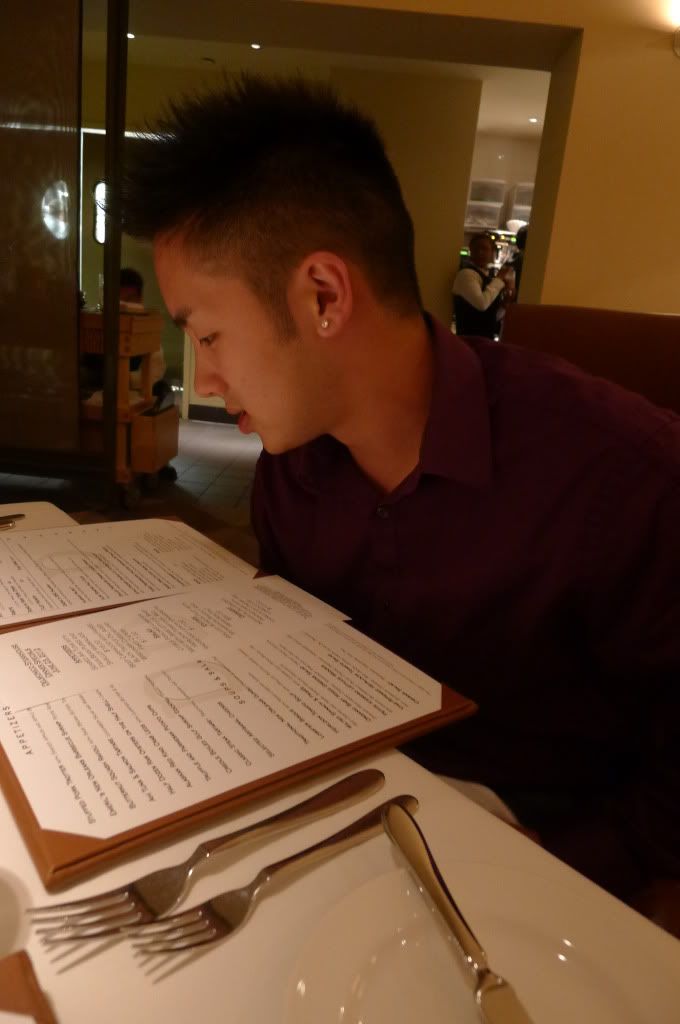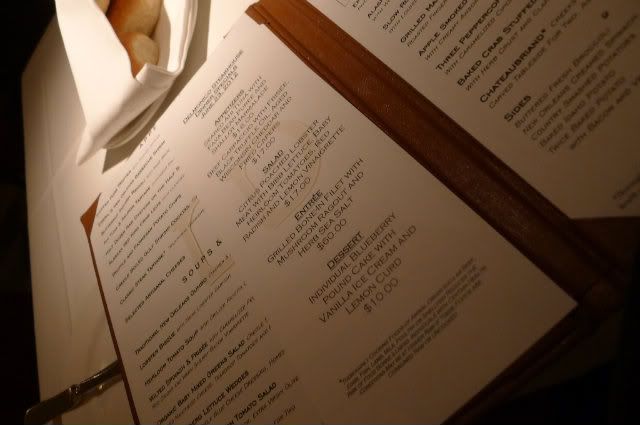 My filet mignon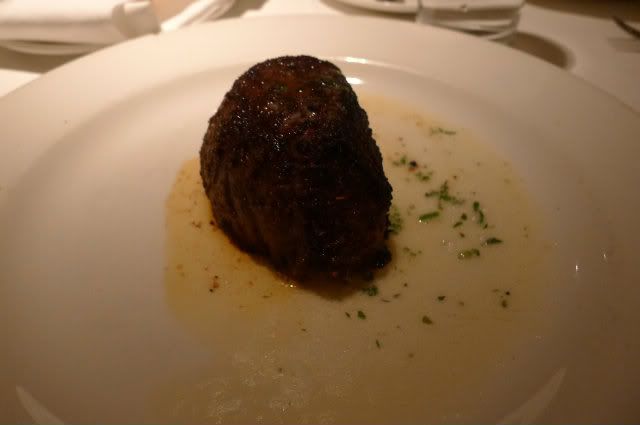 Potato gratin
Babe's rib eye
$16,000 for a bottle o' wine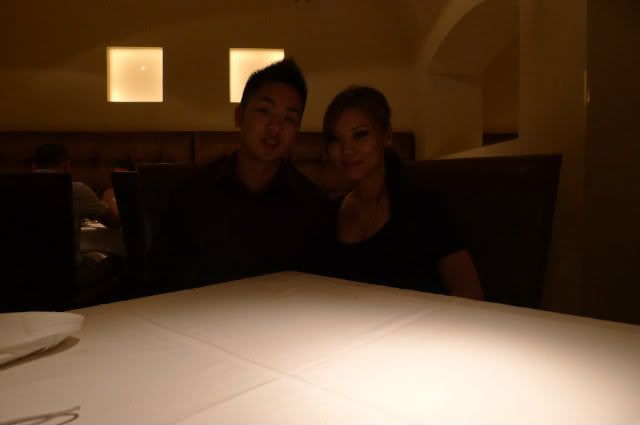 :D
Ze corridors of the Venetian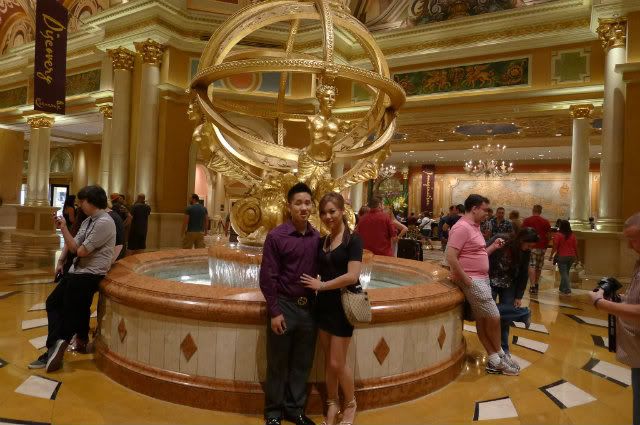 View from the taxi line
Room service!