Day 2 of Babe's Las Vegas birthday continued.
We got up in the morning and headed over to Planet Hollywood for their brunch buffet. The weather outside was about 105 degrees. I get cold easily so 105 was barely scratching the surface. Quite frankly, I really enjoyed this 105 degree weather, it was teh awsumz.
We had a nice walk over to the Spice Market buffet in Planet Hollywood. The line wasn't too long so we were able to get seated quickly and start our nomz. I grabbed plenty of plates of food and we got mimosas included in our meal. The waffles were very cute and even had "ph" imprinted on them. The quality of food was superb. I started to get full after I got a plate of nachos, maybe I was just too overwhelmed by the food? But I got up one last time to check out the prime rib. Sat down with the slice of succulent slice of prime rib and I took a bite. You must be kidding me because this prime rib is absurdly delicious and comparable to that of actual prime rib specialty restaurants. If only I had found you sooner, dear old prime rib...
After filling ourselves up, we took a look around, and then headed off to the outlets to do some shopping. Unfortunately, we bought nothing. After outlet shopping, we caught a cab to MGMGrand and spent some money gambling there. I think this is where babe and I were playing video roulette and I put $1 on the number 8 and actually got it! Haha, quite the payout. After getting that out of our systems, we headed back to Aria. I think on the way we headed back to try and get a souvenir cup and try the jagerbomb slushies. We ended up getting a loco coco or something, which was a blue slushie with a coconut smell/flavoring. Pretty good compared to the other choices we had.
After that we headed back to Aria and relaxed for a bit before we went out to have dinner. Since we were staying at Aria, we might as well try the buffet. Luckily for me, I had credit and we just charged it to the room. We were pretty excited to eat there, probably because they served king crab legs. Unfortunately, it was huge disappointment. A whopping $85~ for 2 adults for crappy food and service! C'mon Aria, I thought you were better than that! None of the foods there were worth committing to memory or very appetizing. Oh well, thank goodness I didn't have to pay for that.
After dinner, babe and I walked over to the Bellagio to watch the fountain show. It was his very first time watching it! I was so excited to experience it all over with him! We walked swiftly to a spot that would have a good view and stood for a couple of minutes. Finally, the show was about to begin and the music started playing. I believe the song was "Viva Las Vegas" by Elvis Presley. The show was probably about 5-10 minutes and showed breathtaking streams of water. It was all so synchronized and perfect. I asked Babe afterwards how it was and he totally enjoyed it! Satisfied with his reaction, we left and went back to Aria. It was great to end our night with something to beautiful.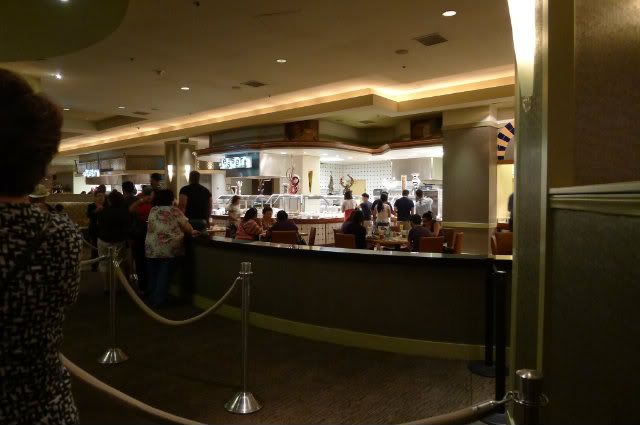 Waiting in the short line for buffet at Spice Market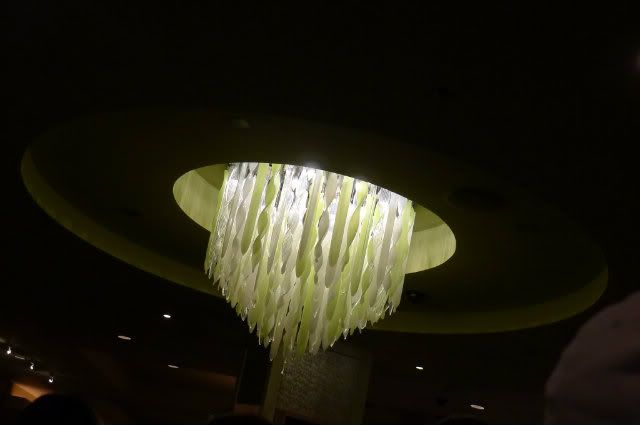 Fixture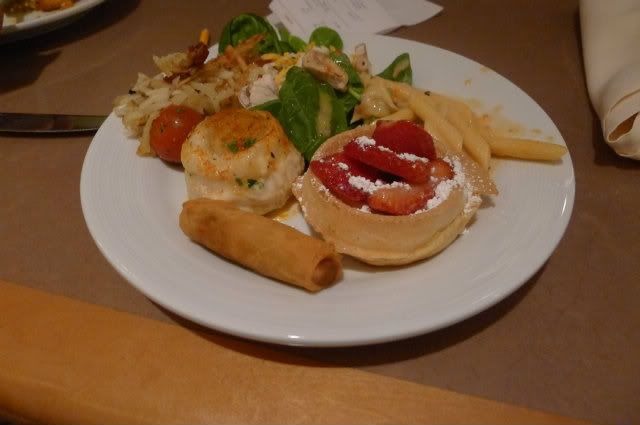 Yummy food!
Cotton candy and mimosas!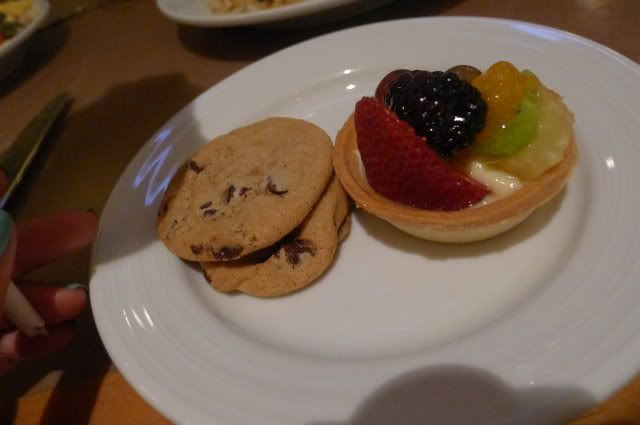 Cookies and fruit tarts!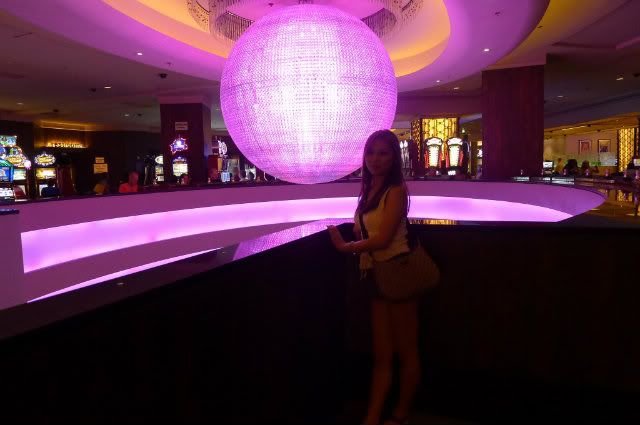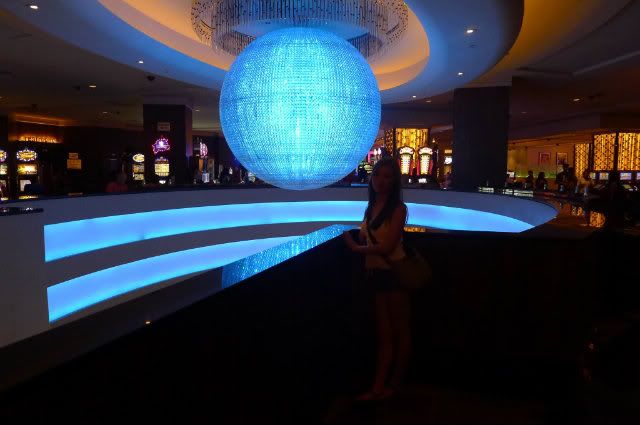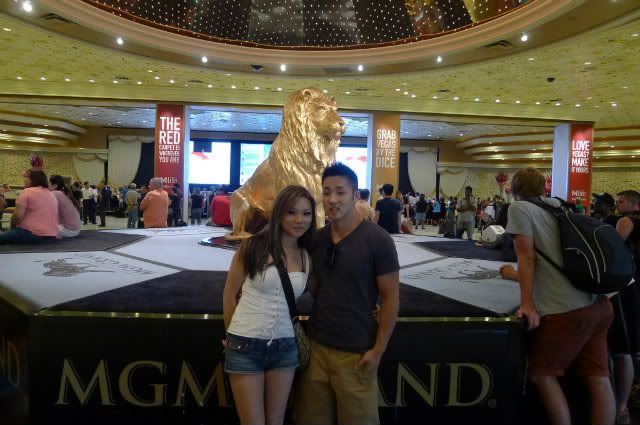 Babe and I at MGMGrand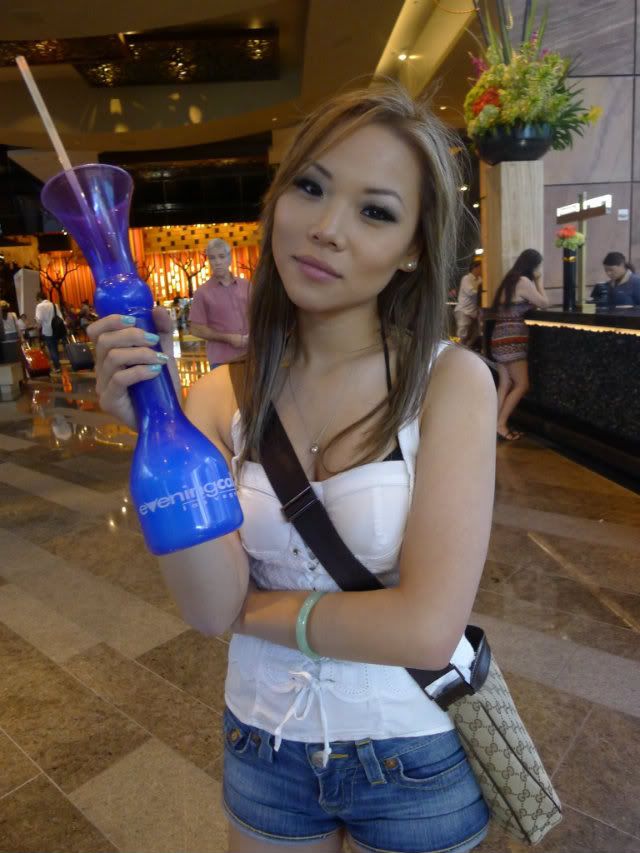 Yums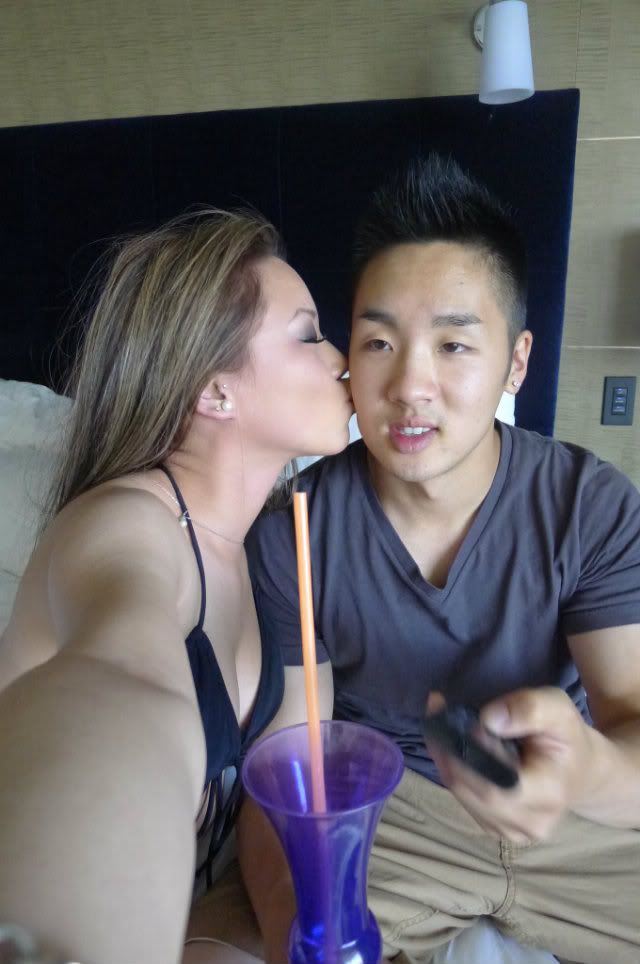 Babe was watching Dumb and Dumber.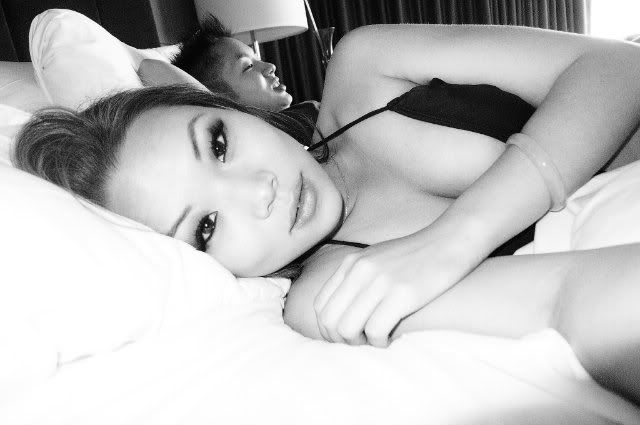 Cam whore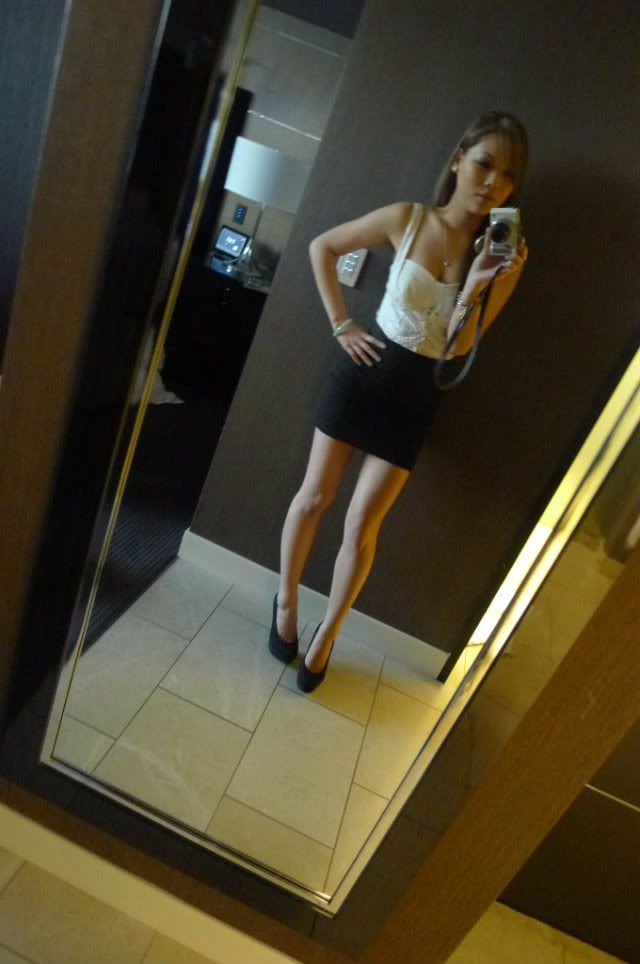 Ready for dinnah!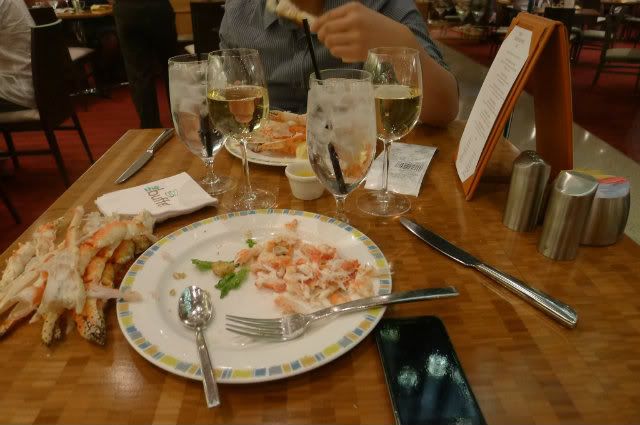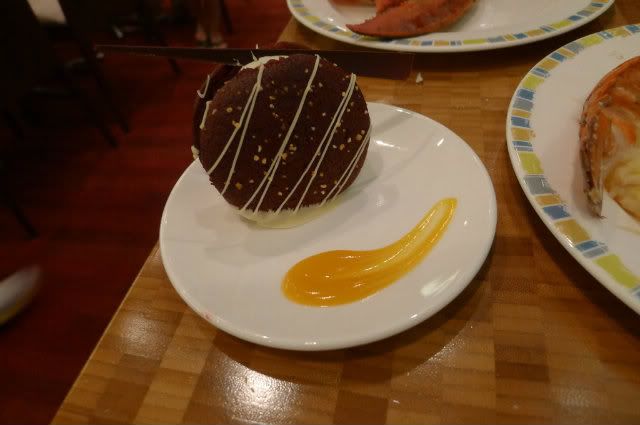 Whoopie pie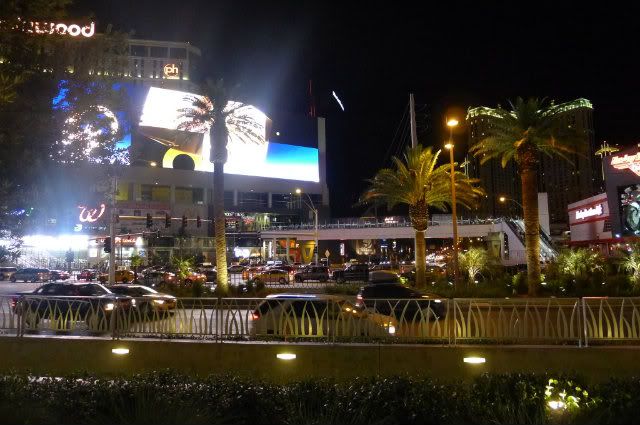 All of the lights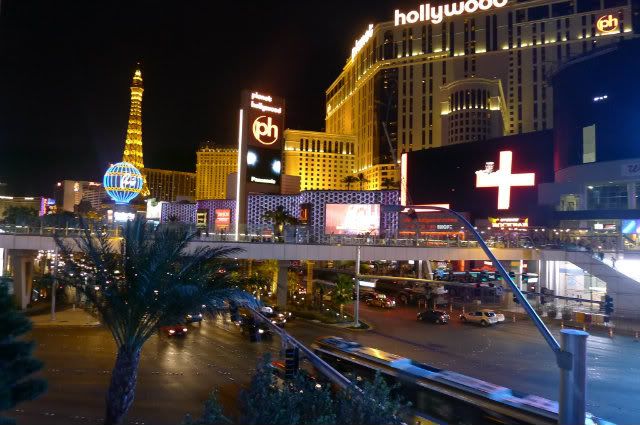 Viva
:)