On our fourth day of vacation we had to move from the Caesar's Palace to Planet Hollywood. The Planet Hollywood was much better and had no dirty bandages or broken faucet handles. We even got a booklet full of coupons to use.
After hauling ass to Planet Hollywood, we went to the Spice Market buffet to have brunch. This time around, the prime rib was not as succulent as the first. And everything else was the usual.
For dinner, my boyfriend made reservations for Gordon Ramsay Steak at the Paris Hotel and Casino. I had some things to say about this place. For one, my boyfriend made the reservation for Saturday night in advance on Wednesday afternoon. During the phone call no one asked for a phone number so we were a bit confused if your reservation was going to be processed or not. We decided to just leave it alone. On Saturday, my boyfriend called the restaurant to confirm our dinner reservation, all the hostess said was "okay." and hung up. SO ARE WE CONFIRMED OR NOT?! After my boyfriend hung up, I called back and wanted to confirm and was then put on hold for 10 minutes. R U SRS? How hard is it to fucking confirm a reservation? I was really surprised that they were so unorganized especially so because it boasts the name of world renowned chef Gordon Ramsay. I made it known to my boyfriend that if we had any difficulty in gaining access to the restaurant, that I would rip them a new one. In the end, I didn't need to, we were admitted to the restaurant. Ladies dressed in black attire opened the large door for us to enter and we went in. Our table wasn't ready yet so we got a drink at the bar. Midori sour for me and a coke and rum for my babe. We didn't wait too long before our table was ready and we were escorted to our table. I was a little dumbfounded when the hostess didn't help us bring our drinks to our table because usually they do.
Finally arriving at our table, we sat down and took a look at the menu. There was a special prix fixe menu available and if you ordered it, you can take the menu home as a souvenir. The prix fixe items didn't appeal to us so we both got the foie gras and the beef wellington, for dessert we ordered the panna cotta with melon sorbet. The foie gras was especially delicious because neither of us have had it for a while since its ban in California. The beef wellington was okay, I was expecting much more bursts of flavor and an overall goodness. The panna cotta was pretty good and the melon sorbet was very flavorful. Our server was kind but a little slow, he took up some time to show us the cuts of meat that were available to order. It was a waste because we couldn't hear him over the loud pounding music. The decor in Gordon Ramsay Steak was nice and interesting. There were photos on the walls of Gordon Ramsay himself and it is said that the ceiling fixture is Chef Ramsay's hand movements when he cooks.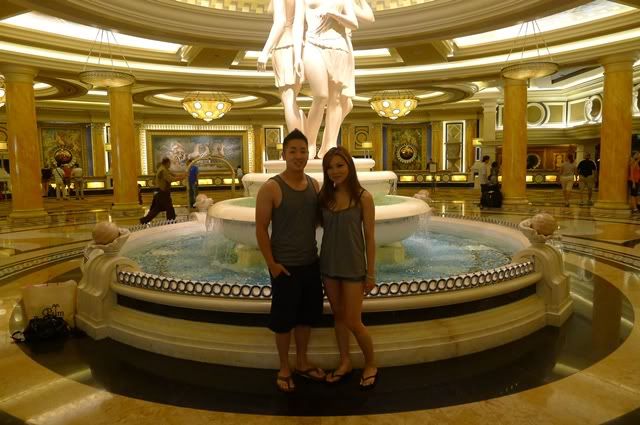 Last day!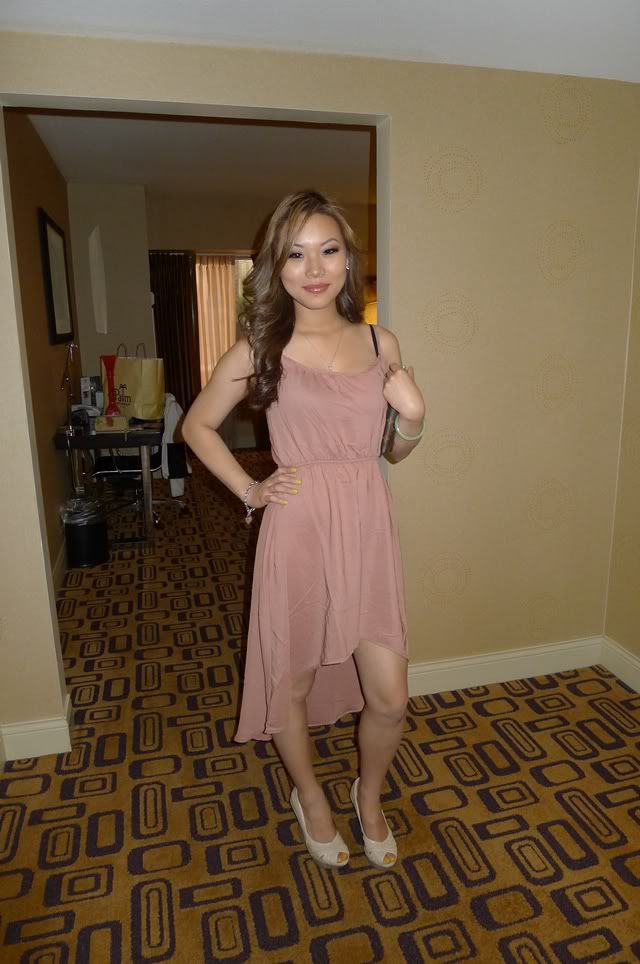 Dinner ready!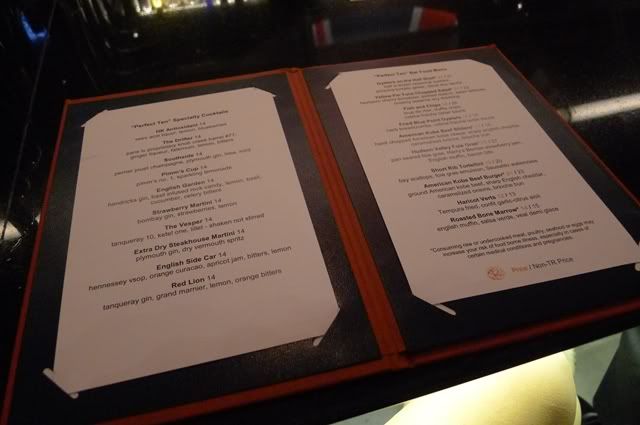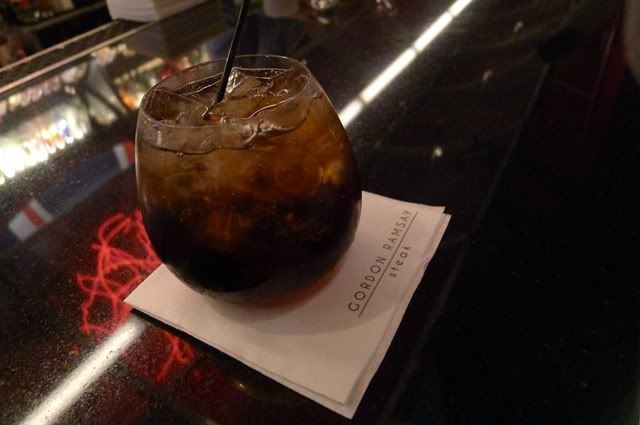 Coke and rum
Midori sour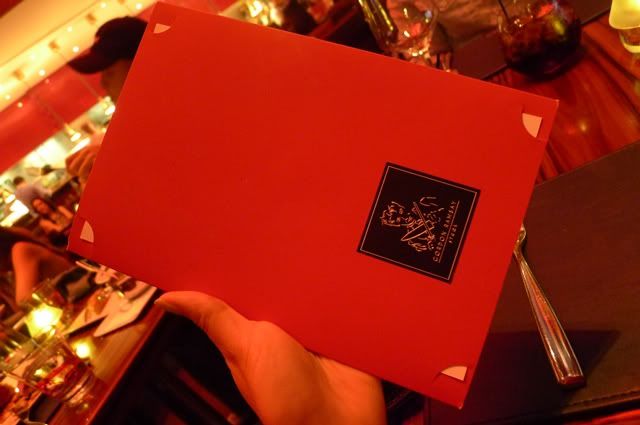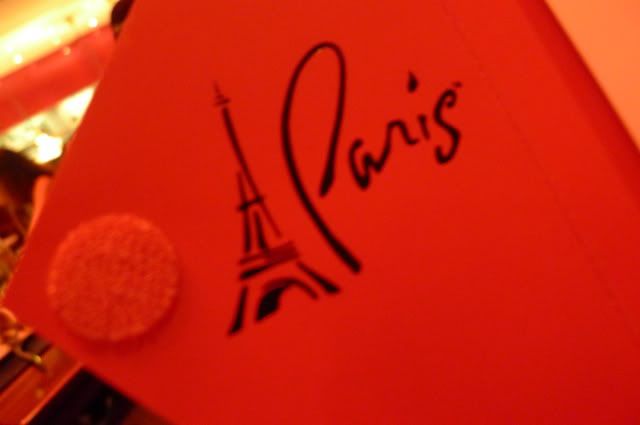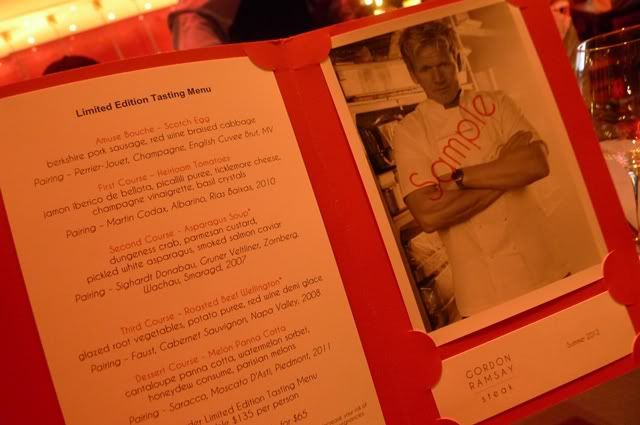 Ceiling fixture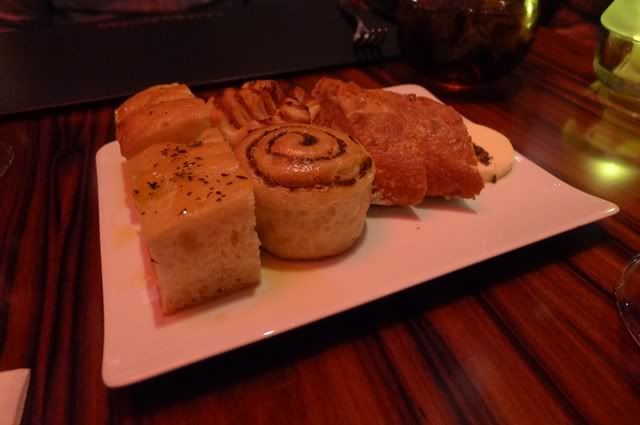 Complementary bread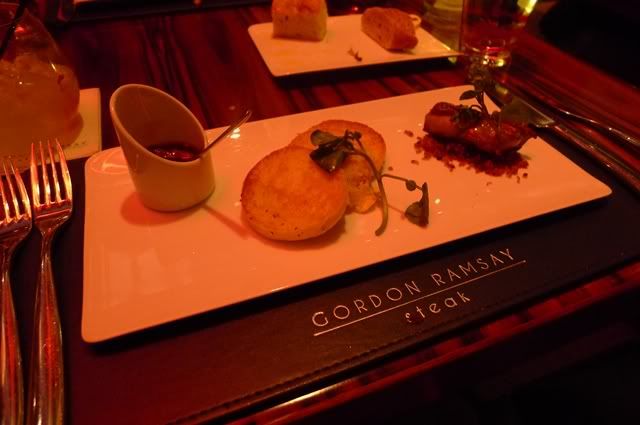 Foie gras
Beef wellington
Corn
Panna cotta