The art of procrastination by blogging instead of doing my homework. I'm so done with school at this very moment and I know I'm going to have a mental breakdown before finals week and then I just won't give a boooooooboooooo. Le sigh...
Anyways, so I guess you would say I had a fruitful weekend last week. I hadn't stayed out late since spring break. Y LYF SO BORING? I got to do May Ling's makeup for prom! WHAAAAAAT? Yeah, I did her makeup, and damn straight she looked fabulous. So grown up now, I feel old almost. I remember when I first met her, she was what... in like 5th grade?! HAHAHA, I'm no pedo, we had Chinese school together. But damn, did we all grow up that fast? The bitch is like almost 18 years old! I miss prom... lol
Anyways, after I finished up with May Ling's makeup and hair I was on my way. I went to go meet up my friend for dinner. We went to Osha Thai which had a nice ambiance wow factor. The place was really trendy and HUGE, split between two large happy hour and dinner dining rooms. They also have annoyingly pretty and cute hostesses... the waitresses, uhm... not so much... LOL We were seated quickly though the place was busy and bustling with chatter and people. My friend ordered the tuna tower appetizer. Verdict: meh, okay to me since I don't really like uncooked fish? but the crackers that were served with it tasted pretty good. I went safe with pad thai for an entree and my friend got the volcano beef entree. Volcano beef was pretty damn good. Slightly spicy but the little spicy seeds are easy to get rid of. Pad thai... I didn't expect it to be amazing, probably because I've eaten pad thai for 3 years my mouth is numb to amazing pad thai.
After dinner I hung out with Justingoh, Jonathan, Amy, Joseph and Briangoh. We went to the pool hall to shoot some pool, definitely not my night to play, haha. Joseph kept making fun of me. :( After pool it was around 1am so we went to go eat dessert, I was pretty sleepy, so when I get sleepy, I'm too lazy to decide what to get and I get the sundae waffles (must be the 100th time I got the sundae waffles).
I went to the Cherry Blossom festival again the next day after feeding Joseph's bearded dragon with Amylatte and Justingoh. Took damn long to feed that princess! But the poor thing must have been really uncomfortable with three people watching it. Finally after Ebi was done eating, we headed to Jonathan's house and got him to go to Cherry Blossom. Looked around again and bought a tank top, that's mad g! LOL.
Okay, I think that's it, life has been pretty boring now. I miss Taiwan a lot and the night markets there. Le sigh.
May Ling
In her dress. So pretty, I want to cry almost.
May Ling's friends
Tuna tower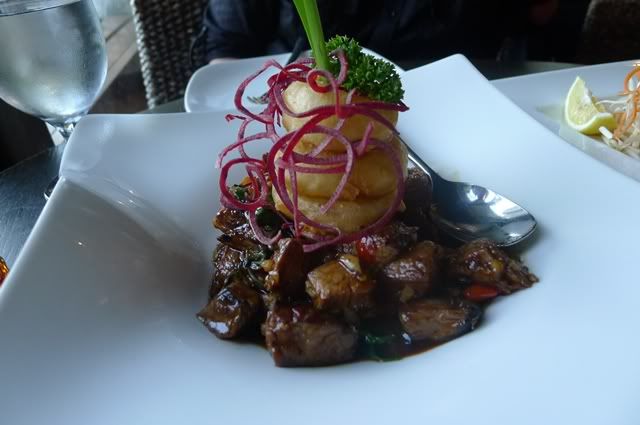 Volcano beef, I should've eaten the onion rings, lol.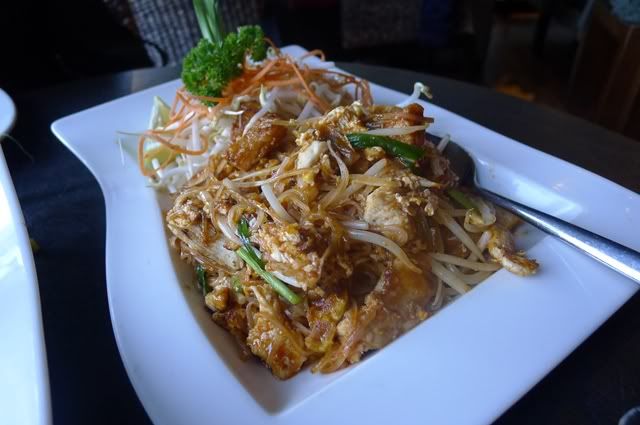 Rahhh, pad thai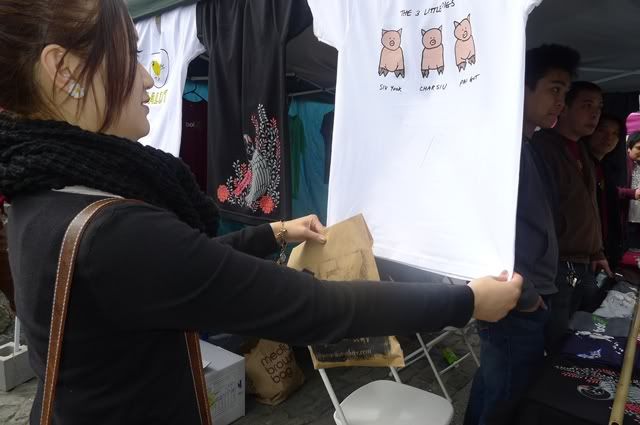 Cute girl looking at a cute shirt
HEHE, cute right?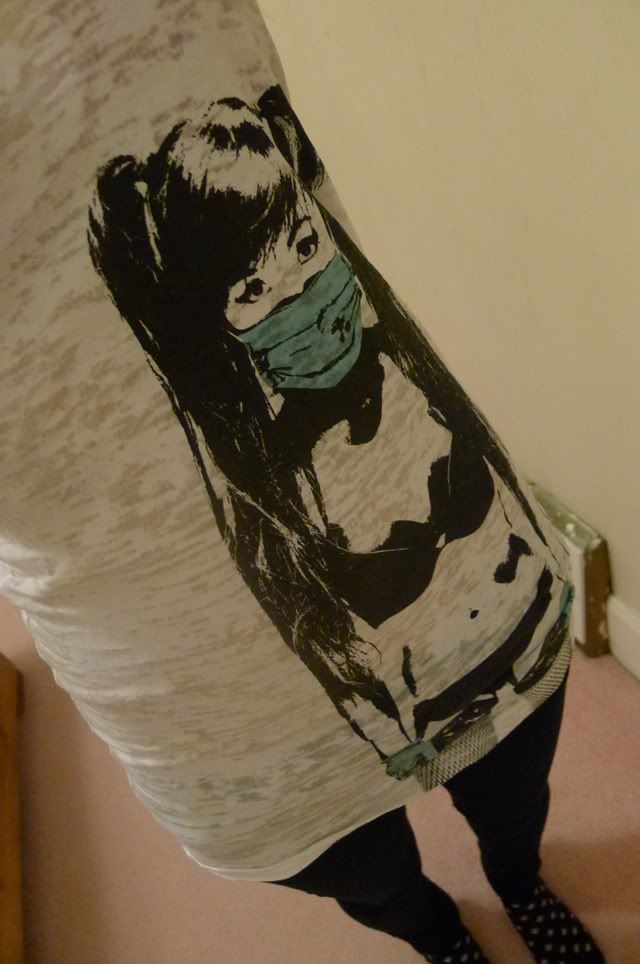 Gangsta bitch, she kind of looks like Demi Lovato no?
:)
Someone is spoiling me, D:
OM NOM NOM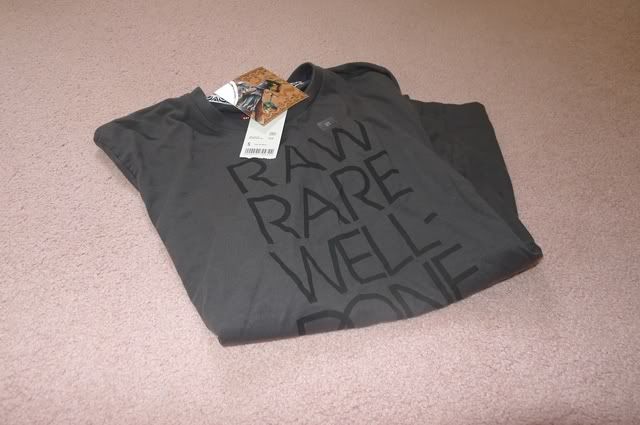 So my uncle came back from New York and got me this shirt from Uniqlo. There's some huge phenomenon with Monster Hunters, apparently its a game that's really popular in Japan?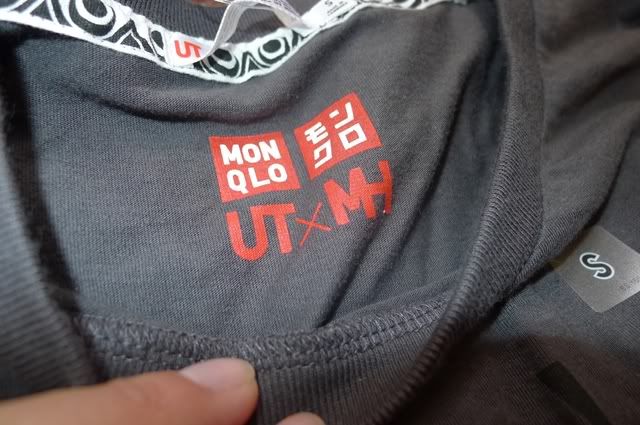 Monstaaaas!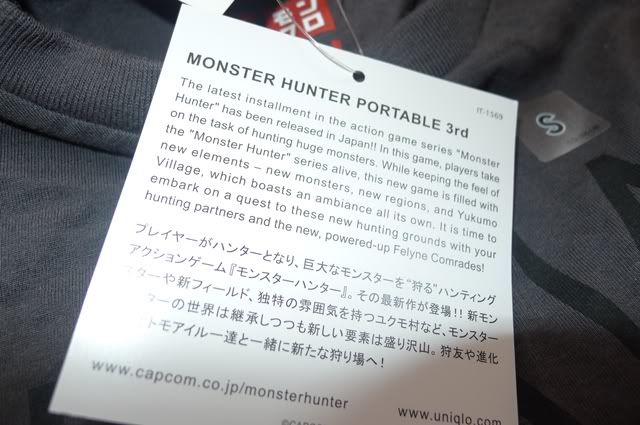 From my knowledge, there's only one Uniqlo in America that's stationed in New York? They may have opened new stores as of late, but I'm not sure. There was always a Uniqlo in China just around the block. :)