Amazingly, I had an eventful spring break. I was really skeptical how my spring break would turn out, probably was going to be boring and all, but it wasn't! WHEE.
Totally wish my spring break was a bit longer. :( School sucks!
On
Monday
, I originally planned on going shopping with Amylatte, but Joseph picked us up, so we went to go change his tires and ate ramen for lunch. After eating ramen, we dropped Amylatte off at work and headed to change the tires. A billiard hall was near by so we dropped off his car and walked to the pool hall. I won the first game by default. Cannot beat Joseph at pool lah~! So he kept making me re-rack to break because I kept losing. After pool we went to pick up the car and I drove to the mall. I bought a new necklace and Joseph being the spontaneous person he is said he wanted to buy a coffee machine. So we headed down to Macy's housewares and bought a little coffee machine. After purchasing the coffee machine, I drove to Safeway so Joseph could buy his coffee filters and ground coffee. He found a pack of Godiva ground coffee and went with that. OMG $10!!! for a pack of Godiva coffee. So expensive man... I guess more worth it anyways. Starbucks charges (let's round up) $5 a cup, $5 a day, in 2 days you already spend $10. The $10 can be used to buy a pack of ground coffee, then can make you many cups. Okay lah...
I didn't do anything on Tuesday but work. BLEH
On
Wednesday
, I went to work and Amylatte and Joseph surprised me at work. They waited until after I got off, so we went to a dessert shop. I hadn't had an dinner yet so Joseph told me to order some soy sauce noodles, that I really don't have a liking for. Also saw my old high school friends. And my friend from way back in elementary school. Ama, maybe you guys know her from youtube. :) UGH, the noodles again. I totally remember eating these every weekend. It's okay, I hadn't had them in a while so I ate them like they tasted super good. Justin met us up after and Joseph walked the wrong way to his car so we drove him a block away to his car.
On
Thursday
, I hung out with Lawrence just to talk. We ate at an authentic/genuine Japanese restaurant like old times. We talked a lot that day since we hadn't had time to catch up lately. We went to a chill place, and it was a nice day to just sit and talk. After we talked, we went to the mall and I was looking for a present for Regina since it was her birthday. I didn't find anything, but you'll get your present soon Regina!!! We met up Regina at a Mediterranean restaurant for dinner. Regina, Jenny, Jonathan, Lawrence and I. I thought the food was really good. The appetizer shrimp was good, although I'm not a fan of shrimp. I got a stuffed eggplant entree with feta cheese, yummy.
On
Friday
, I had suggested about a week prior that we should go to Boiling Crab. This place is extremely hyped up, I have no idea why. I finally went to Boiling Crab with Amylatte, Justin and Joseph. Beautiful weather for Boiling Crab as well. In the car ride, Justin kept tailgating us so Joseph told me to write a sign and let them see it. HAHAHA. Amylatte told me that about 15 minutes away from getting to Boiling Crab, Jonathan called and asked us to turn around and pick him up. We originally invited him with us but he had work. :( We finally arrived at Boiling Crab and it wasn't packed like I thought it would be. The restaurant was pretty small as well. The host told us it'd be about 15-20 minutes so we went to Target to look at stuff before it was time to go. We got back to Boiling Crab at about 5pm and then we were seated. I ordered a Dungeoness crab with garlic butter in mild, Amylatte had a Dungeoness crab with rajun cajun in mild, Justin got the lobster with the whole shabang in medium, and Joseph got raw oysters. We all got the chicken wing appetizer and the calamari. Calamari was good, but I really liked the chicken wings. SO YUMMY. But probably only because I LOVE chicken wings. I was reluctant to try Joseph's raw oysters because I read the disclaimer about how it may cause severe illness (OH NOES), but I went ahead and tried it anyways. Squeezed some lemon and that sauce that came with it on my raw oyster and ate it. It was good to be honest (hoping I don't die soon). After eating our appetizers, our real food came out. We got 3 big bags of food. 2 crabs and 1 lobster. My bag was dripping with hot garlic butter and it smelled so good. I dove in quickly ripping off some legs for Joseph to try. Justin didn't know how to eat his lobster so he went beast and started nomming straight off the lobster. Justin gave me some of his lobster to try and I started coughing from it because it was so spicy. Pretty good but I felt like my big just grew 10 inches from the spiciness. Needless to say it was one big mess for us. The guys in the booth next to us were really classy with it, no big mess like we had, all clean. But what's the fun without the mess?! I finally finished all the legs and I ripped open the hull of the crab... I think I touched its brains and it felt... WEIRD. Justin helped me clean off the brain juice that tainted the rest of the good crab meat. Honestly, I like Joe'se Crab Shack better because I feel like they give you more stuff and it's more worth it. But I'd definitely come back to Boiling Crab just for the drive and etc. After we ate we wanted to find something else to do in the city. Karaoke please! So we found a karaoke place to sing at but the place was so damn expensive! URGH. So we headed back home and went to karaoke there instead. Joseph's friend also joined us for karaoke. We got back home and went into sing, the machine kept freaking breaking on us like a billion times and we had to keep asking the woman to come help us fix it. Never getting that room again to sing. I sang my Whitney Houston "I Will Always Love You" song and Joseph kept wanting me to sing louder, so when it hit the super long "And I........................................................................................................................................................." I sang it and everyone applauded me, KAKAKAKAKA, man it was too funny. Justin asked me for my autograph. *__* so special. LOLOLOLOLOL. Got home around like 2am and knocked out.
On
Saturday
, my mom woke me up and asked me if I wanted to go yum cha because my sister was treating out Godmother out to lunch. Basically it was the whole family. Godmother came really late so they didn't even get to eat any of it. My sister asked if I wanted to go outlet shopping, obviously I said yes! So after yum cha, we left for outlet shopping and out Godmother came with. Sister, Mom, Godmother and I. TEEHEE. Hit up Gucci store first. SUCKED, why? cus the styles were ugly. :( and only had a couple of cute decent Gucci styles. I should have bought the scarf, UGH. The stores there were okay but the prices didn't seem that much different for ugly styles. I got a pair of sandals from Charlotte Russe and a jacket from Levi's. Not much customer service at these outlet shops either. BOOO. On my way to the outlets, Amylatte called me and asked me if I wanted to hang out. I said okay, but when I get back home from outlet shopping. I only bought two things that day, so it was kept short. Sister dropped off our Godmother at home and we went back home. I met up Amylatte around 10pm and we went to eat crepes, after eating crepes we walked to the billiards hall to shoot some pool. We changed our minds quickly after using their bathroom and then we just went to eat dessert. We chatted like always and ate our fried chicken wings and waffle fries, teehee. Justin picked us up after and I went home.
So, my spring break was pretty eventful. I was trying my best to surround myself with my friends and it worked out pretty well. Can't wait for summer! But I swear I gotta lay off the late night snacks, I probably gained like 10 lbs this week. :(
Thursday Pics: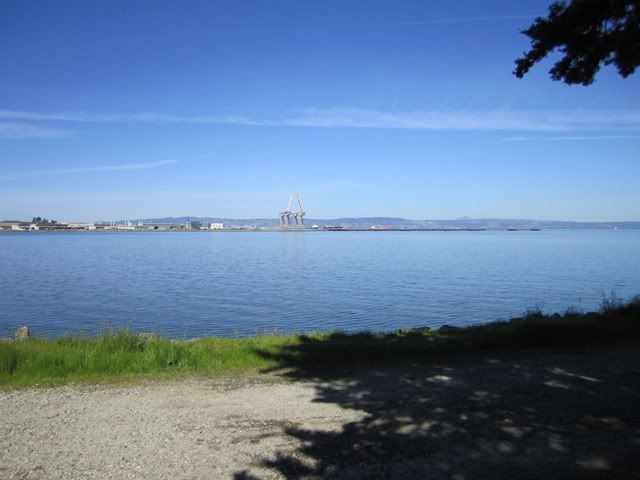 Such a chill day to talk.
The shrimp appetizer. Really good!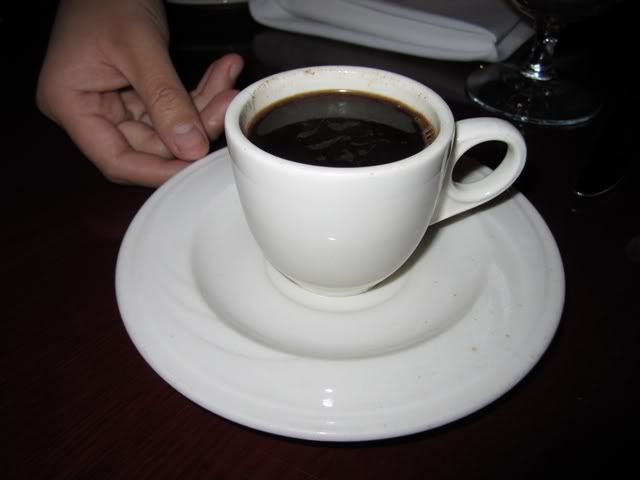 Jenny's Arabic coffee.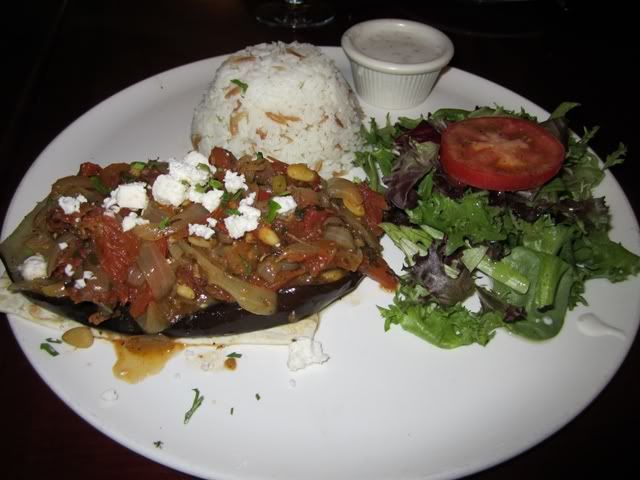 My stuffed eggplant
Fab rice.
Boiling Crab pics: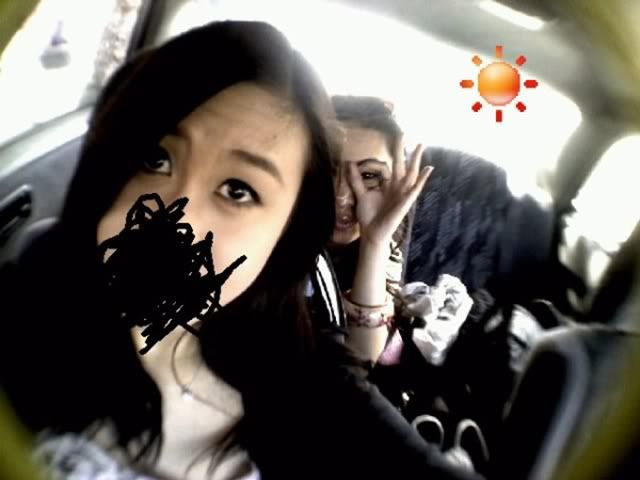 Before Boiling Crab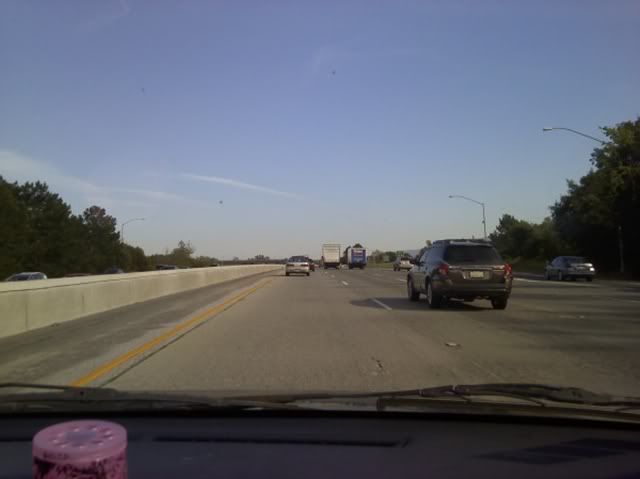 Starting our journey.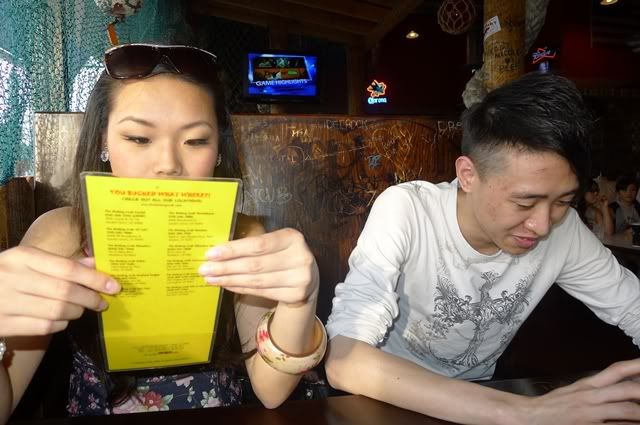 What nomz?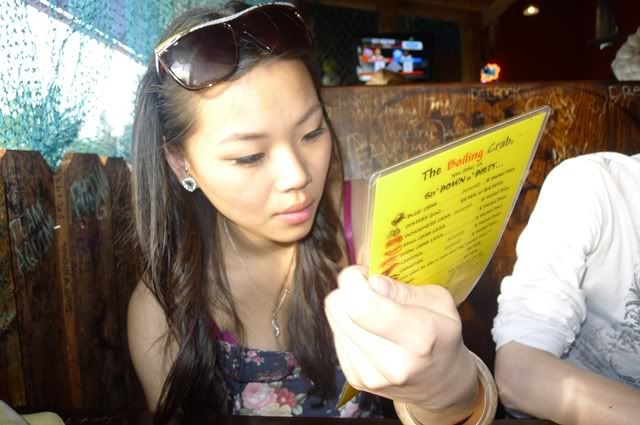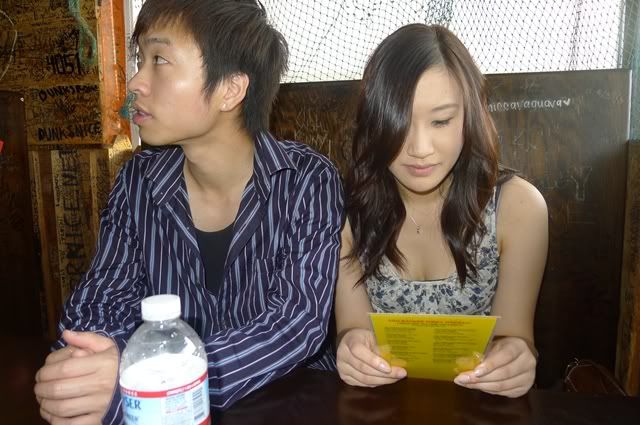 Cute couple sitting across from me.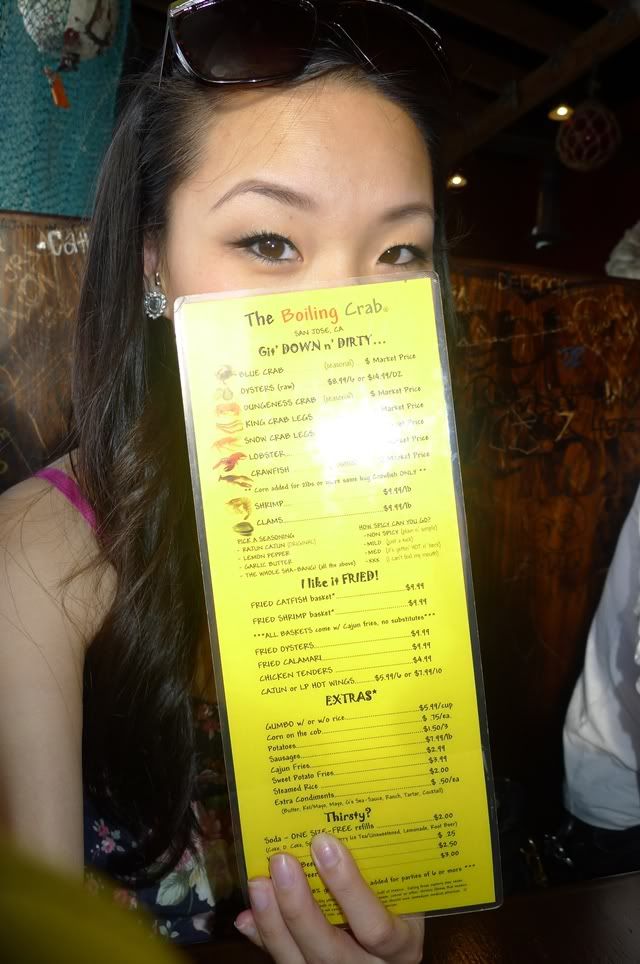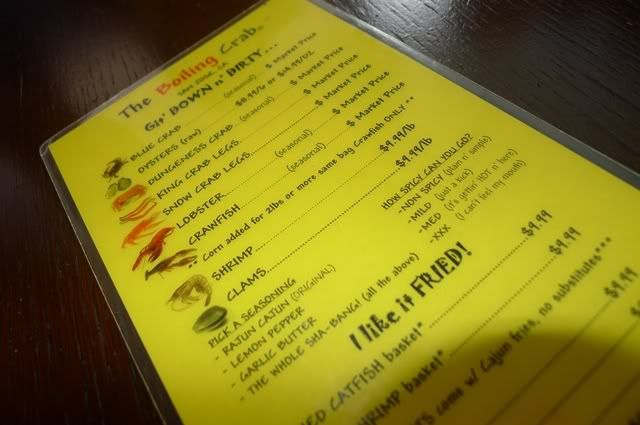 Whatz for dinnah?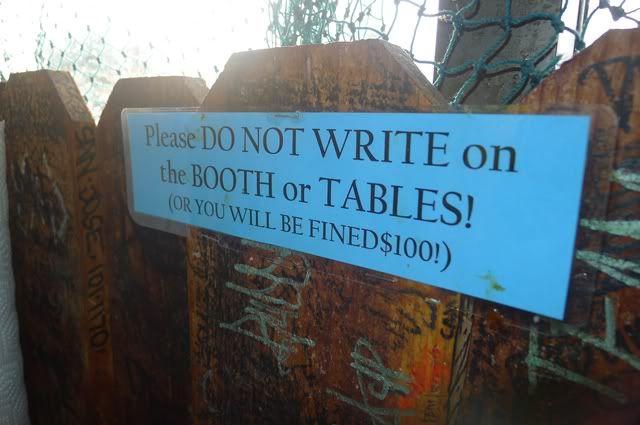 So much graffiti there!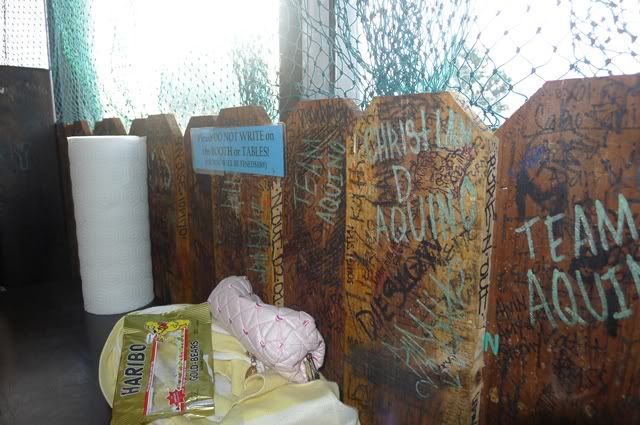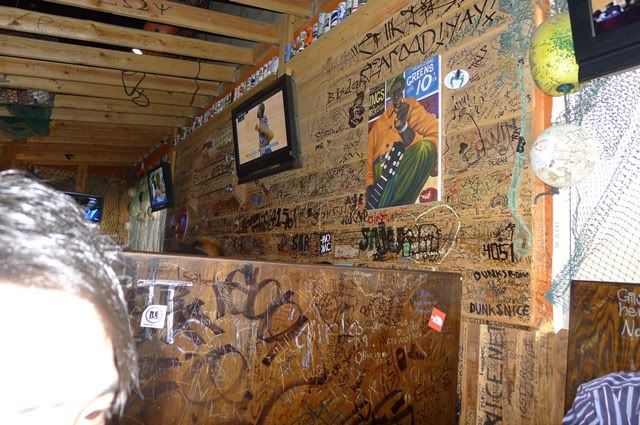 Our table is set and we got bibs. Our water cost $ .25.... JUST SAYIN'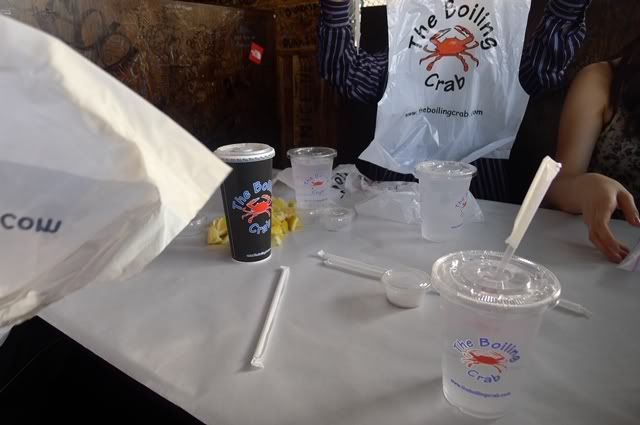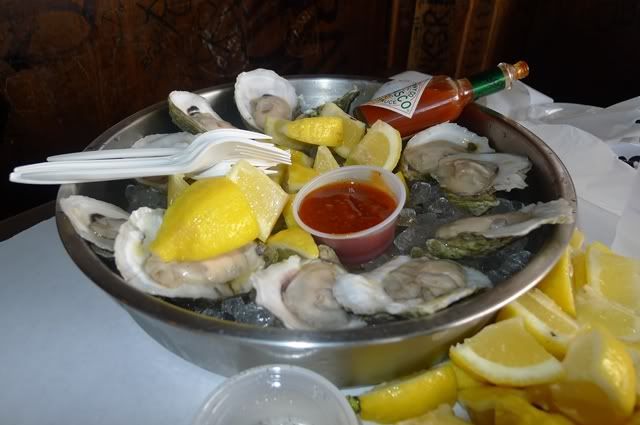 Raw oysters!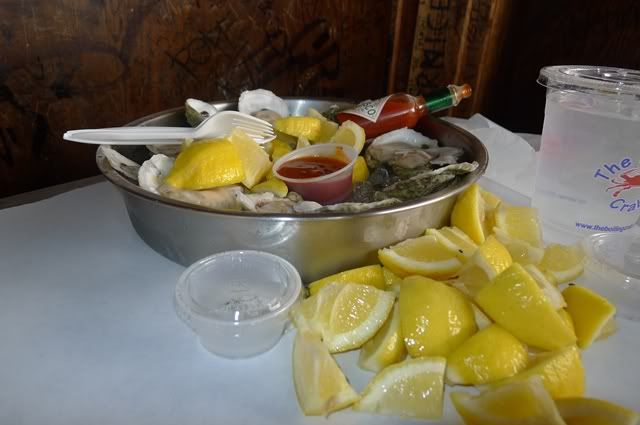 So many lemonz. SOURRRR*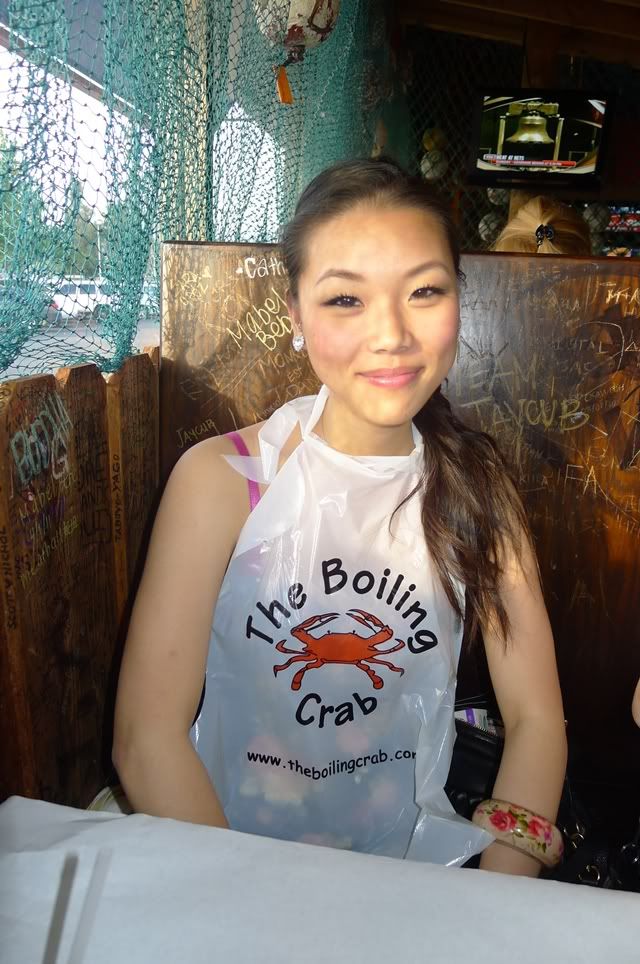 :)
Supah model next to me ;)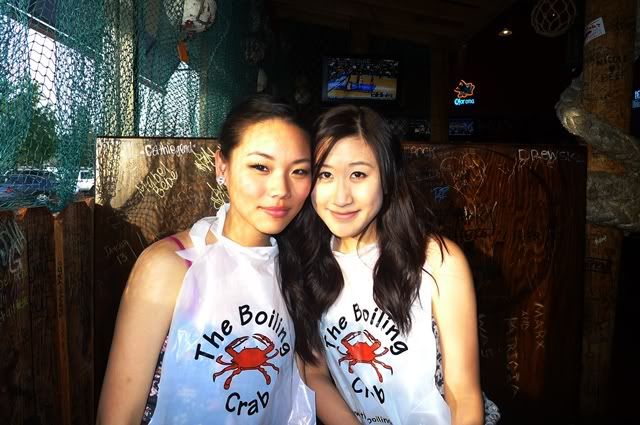 Such nice weather.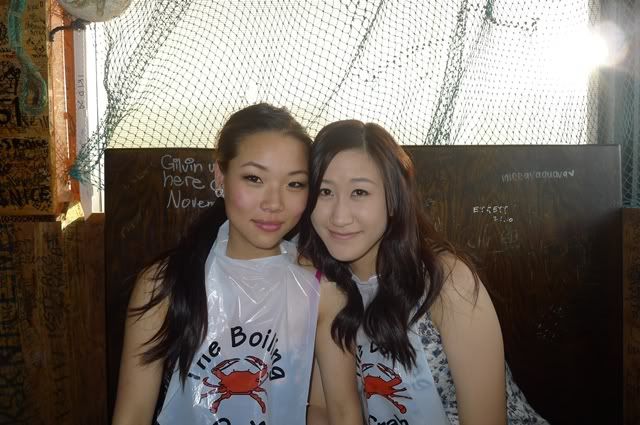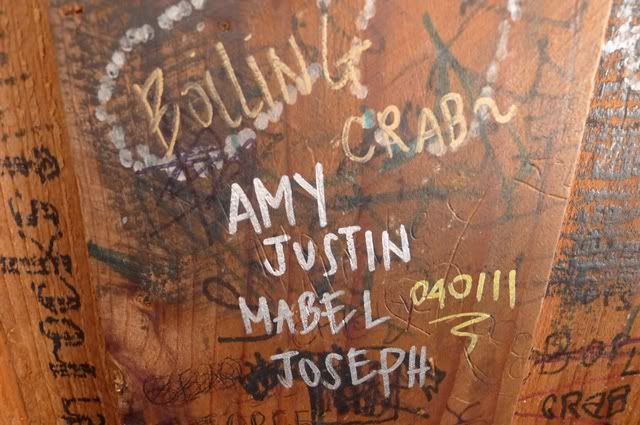 Whadup.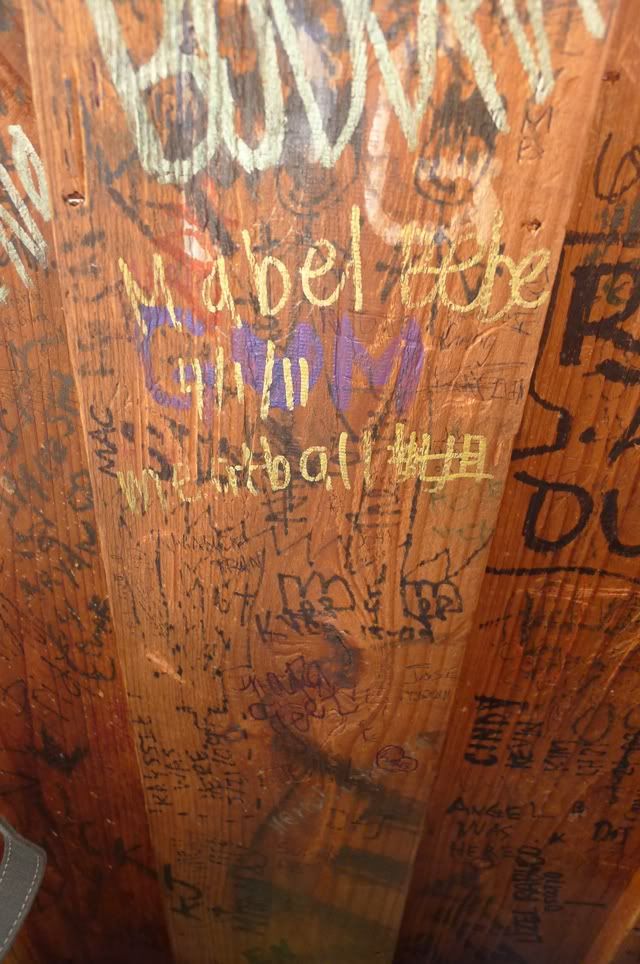 Almost forgot how to write "jie" in Chinese LOLLL.
LEMONNNNN!!!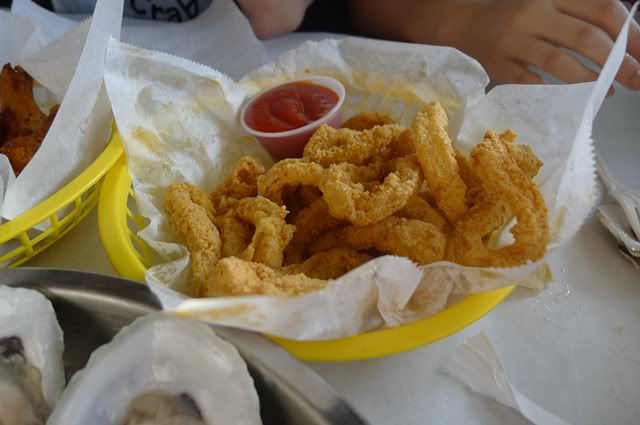 Calamari
Chicken wangsz.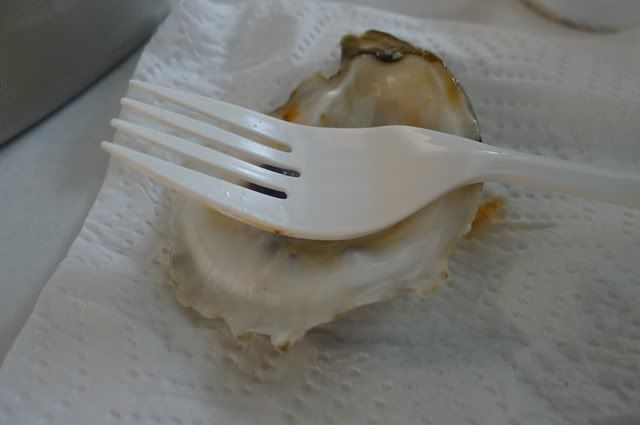 My first raw oyster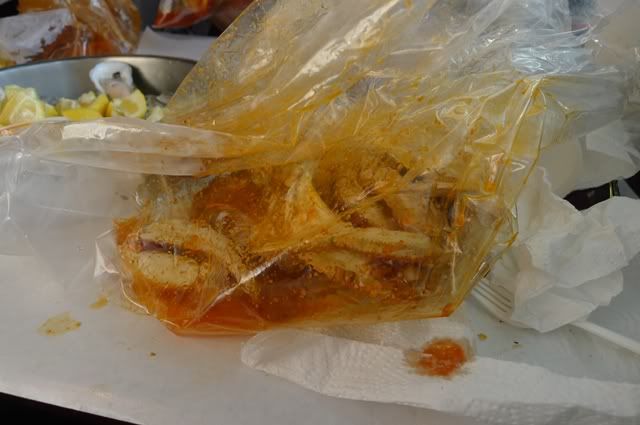 My bag of Dungeoness crab in garlic butter sauce.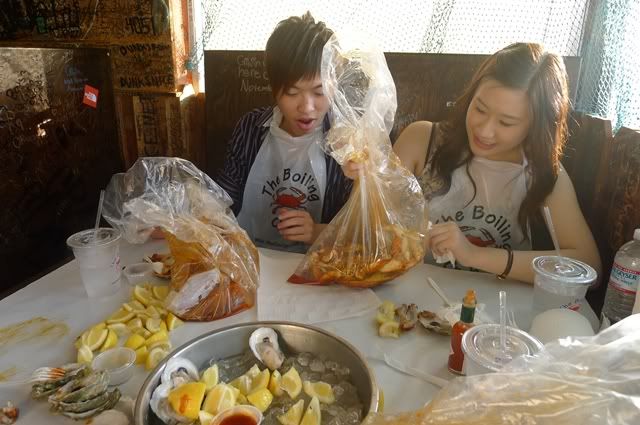 "How doth I eat this?"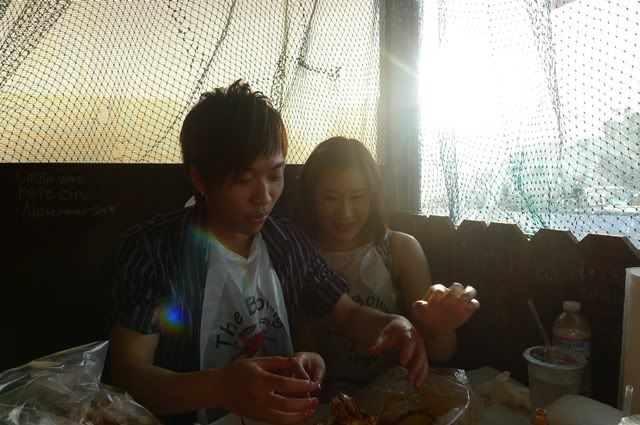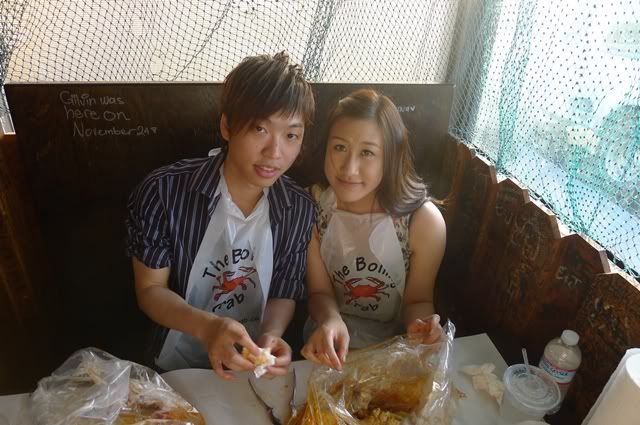 Hello!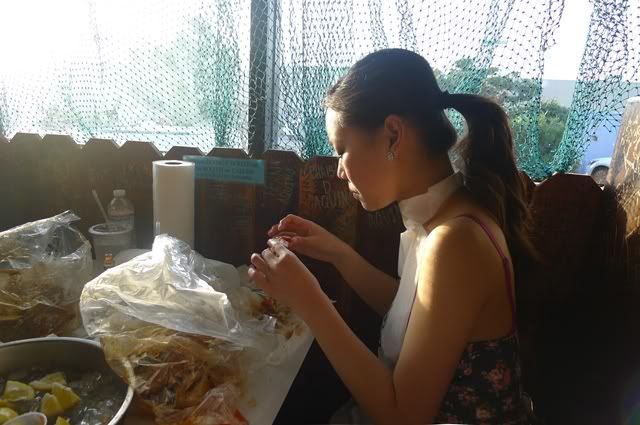 Getting cracking!
You can't even see the claw. :(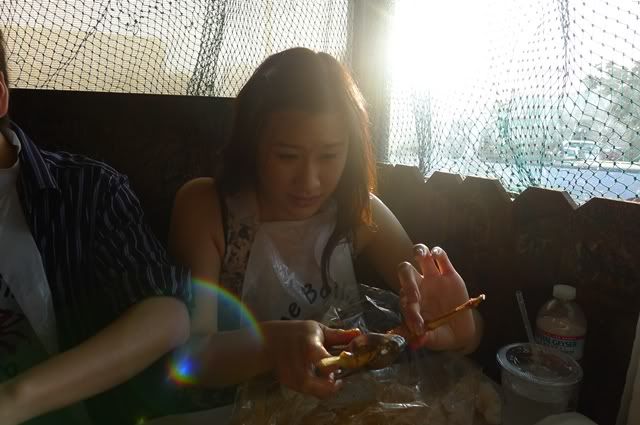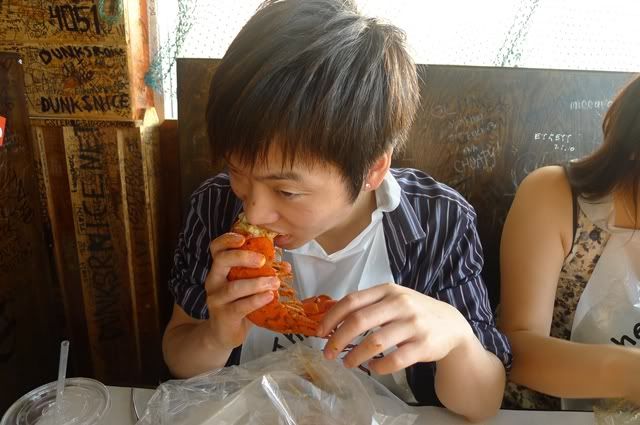 Justin going beast. AGHHHH
Aftermath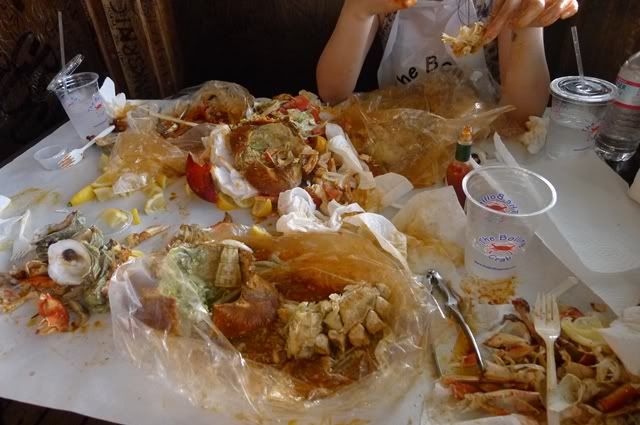 Annihilated the crab and lobster.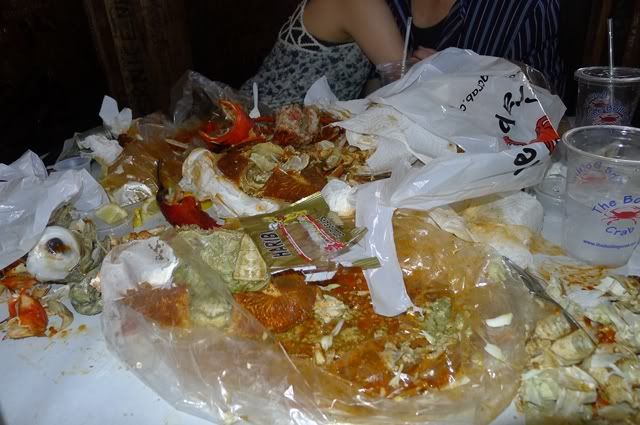 Oh look there's my empty gummy bear bag. :(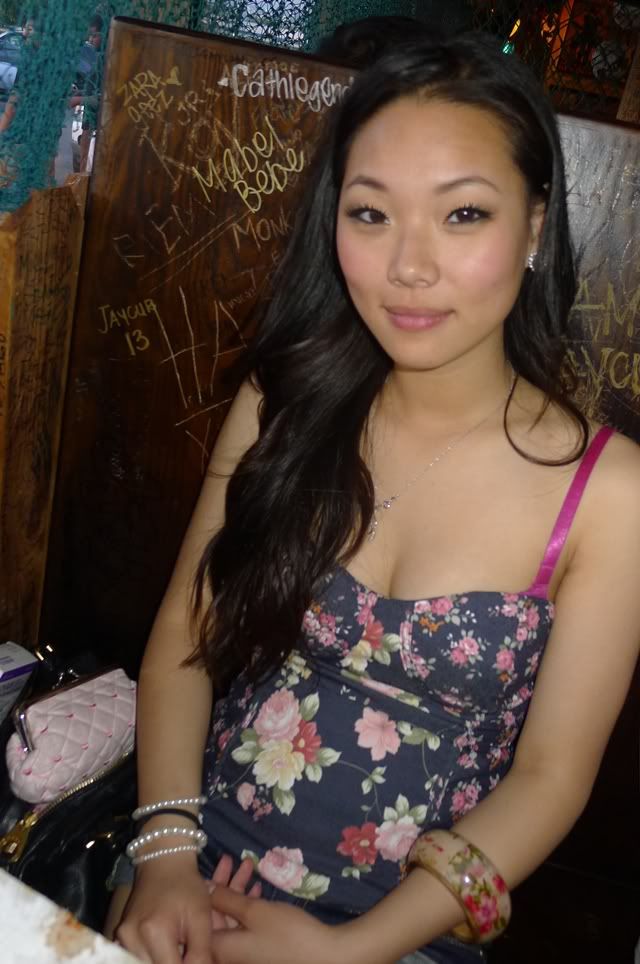 :)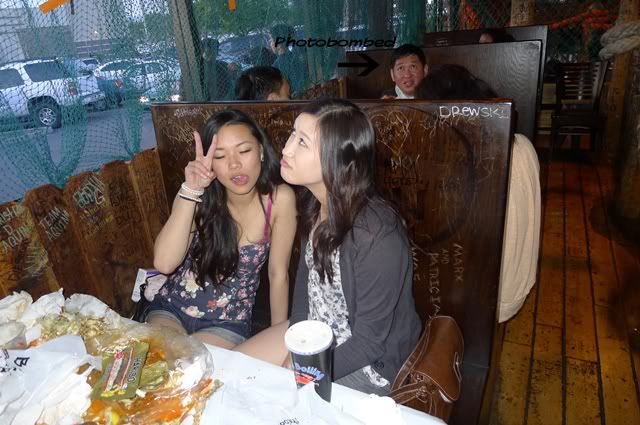 Goofy pic plz.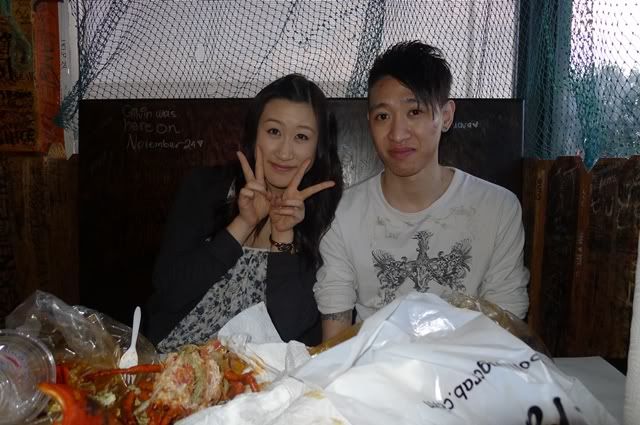 Amylatte and her Godbrother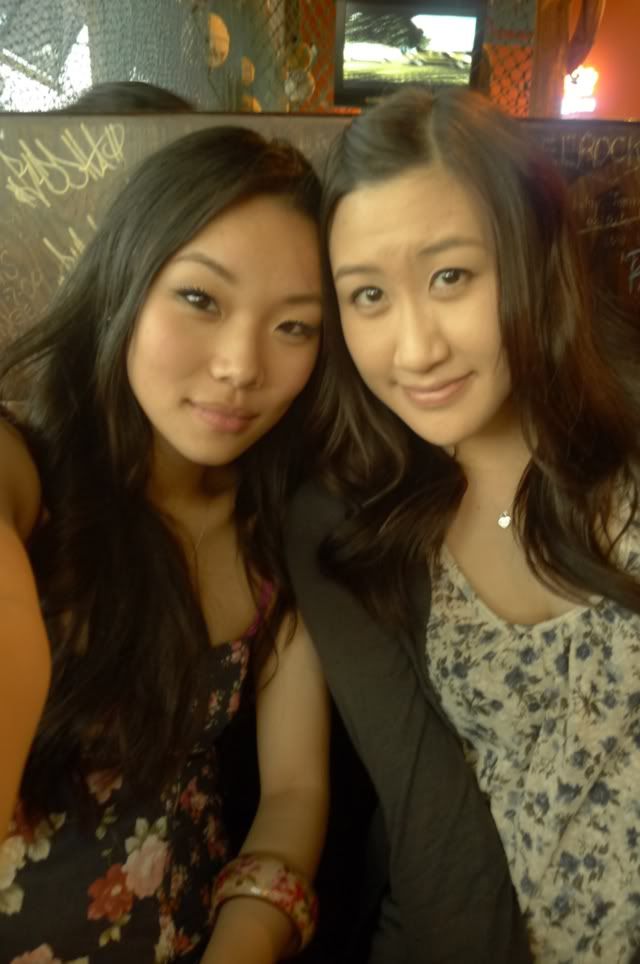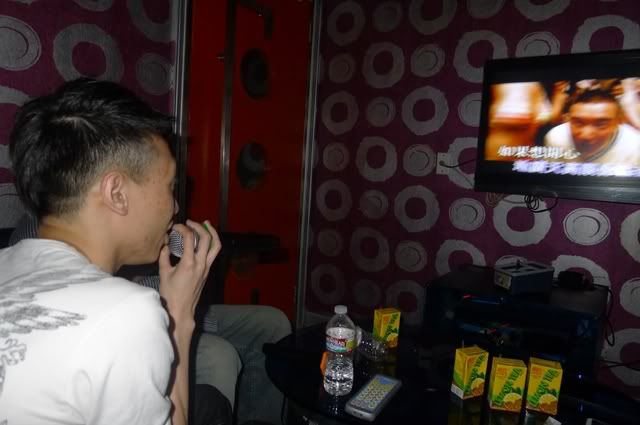 Shame on this song, lololololololololol. Props to those of you that know this song.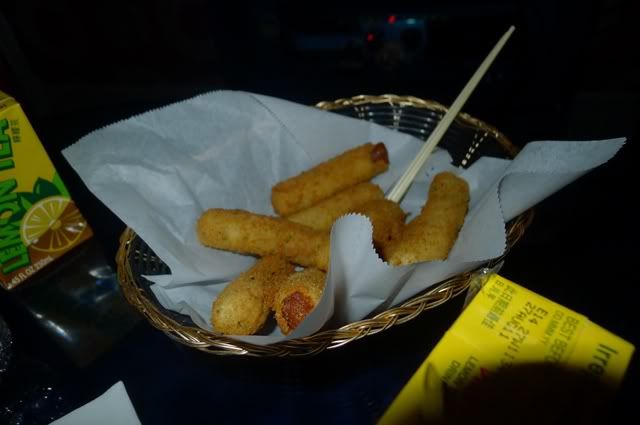 Mozz sticks.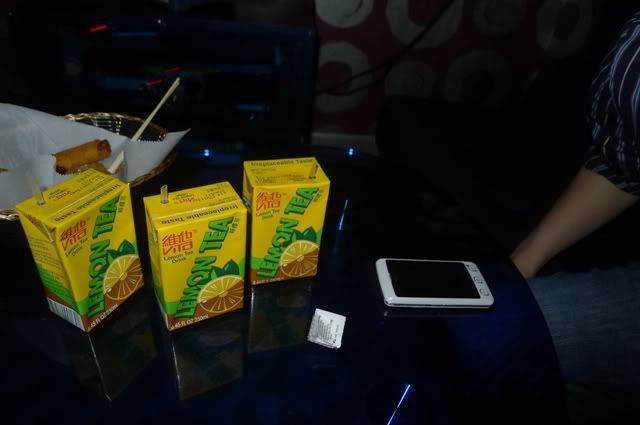 Joseph's friend got lemon tea for usss. HAPPY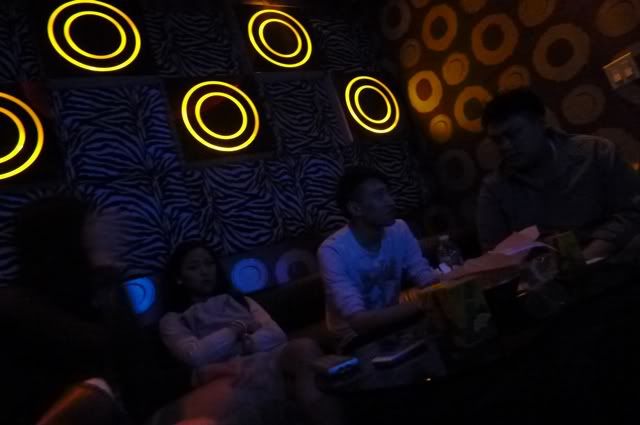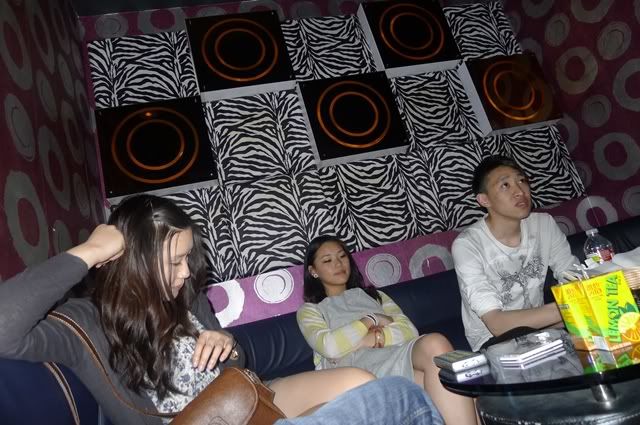 Amylatte's hand.
Outlet shopping pics:

Long day after shopping. Nice view on the way home.