ZzZzZzZzZzZzZz... So tired and I was surprised at how well I slept that night. I was really afraid that I'd be annoyed with so many guys around that will probably snore and keep me up all night. BUT THEY DIDN'T THANK YOU GAIZZZZZ. I only heard Jonathan snore, but it was really brief like two snores and he shut up. And then I heard Jenny at around 6am whispering and a bunch of bags shuffling around. I sat up on the bed and contemplated whether I should tell her to shut up or not, haha.
We all finally woke up around 8am and we had to check out in about an hour or two. All of our stuff was packed and ready to go, but not without a little lagging. We left our home for all of one night and we went to go get breakfast at Denny's. Our waitress looked annoyed and probably cus I kept asking her questions about the french toast shit. For the record, when I went to Denny's in San Diego, they were much more accommodating in what I had asked for. Everyone just knows how to say NO this and NO that now. FFUU. Anyways, got me two slices of french toast and my hash browns, you know what it isss.
We ate then we left. We parked the car back at the hotel and walked a long ass way to Magic Mountain. Security protocol and then off to the fun! First stop was X2. We waited in line for at least 2 and 1/2 to 3 and 1/2 hours for X2. There was some kind of delay so shrug. We finally inched closer and closer to the lane and bam! we're there. X2 is the one where you got like 360 degrees and backwards and all that shit. This shit was the scariest roller coaster I've ever been on, no joke. Yeah, it was pretty insane.
After X2, I think we went on Viper, which wasn't as bad. I was getting hungry from the excitement so I told the guys that I was hungry and we should eat, so we ate at Katy's Kettle. I got the chicken strips basket and all the other guys got turkey legs. Man those turkey legs were huge.
After eating we tried to go on Tatsu but they needed tickets to get in (???) After being denied entry to Tatsu we walked over to Apocalypse which took a long time to get in and by the time we got to the line, our food had already been digested.
Apocalypse tried to engage the audience with the room full of tvs and lights and etc. Pretty lame, I just wanted to go on the ride. We got to the front of the line and the stupid kids with flashback wristbands got to ride them twice. SOOO LAME, why do they even sell those things? CHEATERS!!!
After the cheaters went, we finally got on and it wasn't that bad either. I think X2 knocked everything else out of the ball park. After Apocalypse I think we went on Ninja. Ninja was pretty fun. After Ninja, Jonathan wanted to ride on Goliath, so we stood in line for about 2 hours, but the line moved quickly. Exhausted at this point and it was getting cold. We finally got on the ride and Goliath is pretty insane too. There's a 200+ foot drop then another 190 foot drop. I seriously felt like I was going to fall out of the seat. Some guy behind us grabbed onto Jonathan's shoulder, HAHAHAHAHA. Shit was crazy, yo.
So exhausted so we walked back down and went to Red Lobster for a really late dinner. Jonathan got the most expensive dinner - the Lobster Lover's Dream or something. I got a simple half portion of the crab linguini with marinara instead of the alfredo sauce. Errr, they could have made it hotter? The server said that the plate was hot but my marinara was like luke warm, ew?
My life battery for that night dropped to like 10%, don't know how I'll keep awake in the car in case Jonathan falls asleep. We hit the road after we got some gas and left. Goodbye LA, I'll see you soon. A long road ahead of us. But we kept going. The second car wasn't following us back home so we all went at our own pace. I dozed off like a billion times and I tried so hard to stay awake in the car, but it didn't work. Jonathan swerved once before we exited to make a pit stop. I was finally awake. Linda drove a little while I dozed off into a nap. I think we got lost at one point, but it wasn't like I was awake, lol. Linda gave up the wheel and Jonathan was back at it again, poor Jonathan. After a couple more hours, we made it back into the city, safe. First stop was Arthur's then Jenny, then Linda and then me. I should have treated Jon to a nice breakfast before we went home, but we were both dead tired.
I got to my house about 6am and plopped onto my bed and slept. I slept past our family's weekly lunch together but it was fine. I finally woke up around 4pm and took a shower. Glad to be back home. :)
Not many pictures since we spent the whole day at Magic Mountain and I didn't bring anything, but I have other pics. TEEHEE.
Off to Chiquella RD, lol???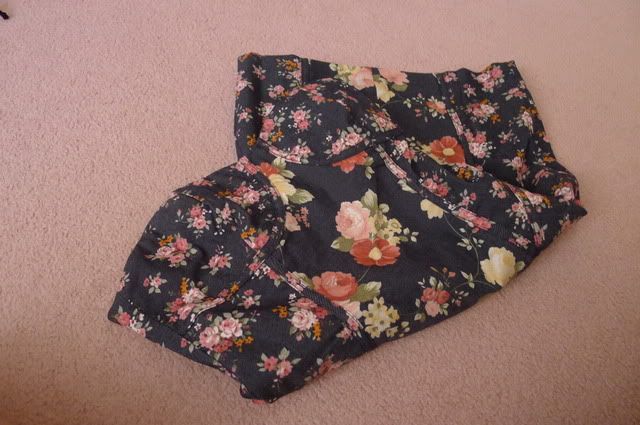 Cute ass dress from Kiss Fashion. (Only got one optional spaghetti strap wtf???)
Gladiators, so cute
My much needed loot
Jenny got me a present! :)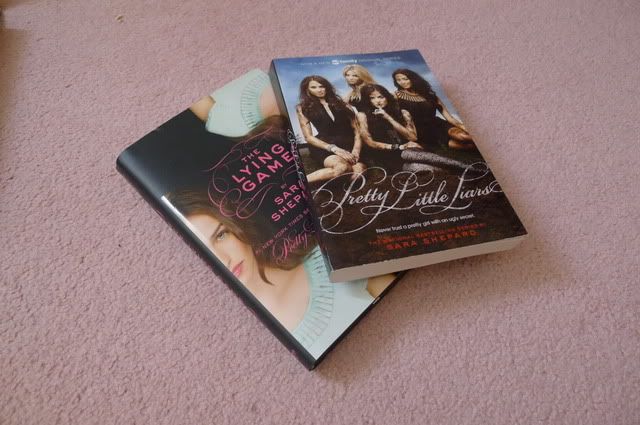 Pretty Little Liars!!!!! ♥♥♥♥♥ Planning on buying the rest of the books as soon as the author is done with them.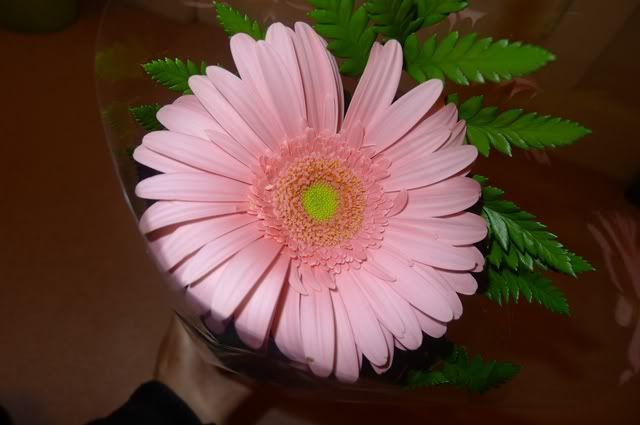 This is the pink daisy that Amylatte got me.
♥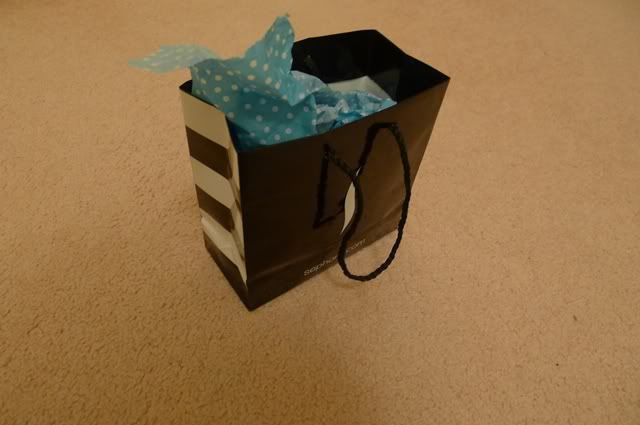 Part 2 of my present
What could it be? It's a neck strap for my Lumix but it doesn't fit so I'll put it on my Nikon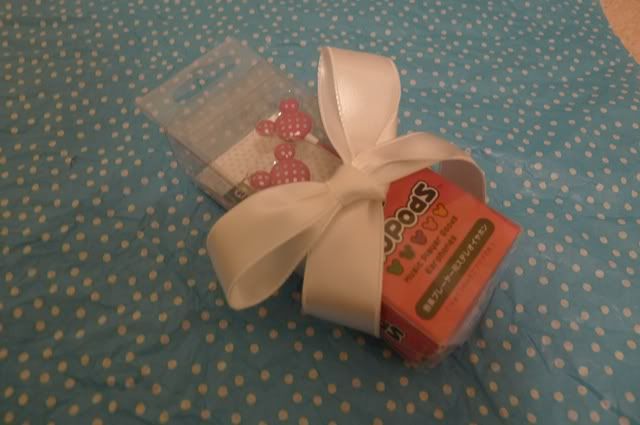 Cute Mickey Mouse ear buds.
Why she so sweet for?