I ordered the Dueba Puffy 3 Tone circle lenses in grey a couple of weeks ago. When I got them in the mail I was ecstatic! I was actually looking for some green lenses but Amylatte didn't agree with me so I decided against the green and ordered the grey.
When I got it in the mail and put them on, they're not true grey. They're actually a blue-ish color and I don't mind because I was searching frantically for some ice blue lenses. The ice blue lenses aren't actually circle lens, they're from Brazil, and they're called Solotica lenses. Can't wait to get a pair.
Anyways, I really like the color that these Dueba give me but I do feel like I'll sprout fangs and start sucking on blood. It gives me the "I'm going to transform into a vampire soon" look.
I'll show you what I mean...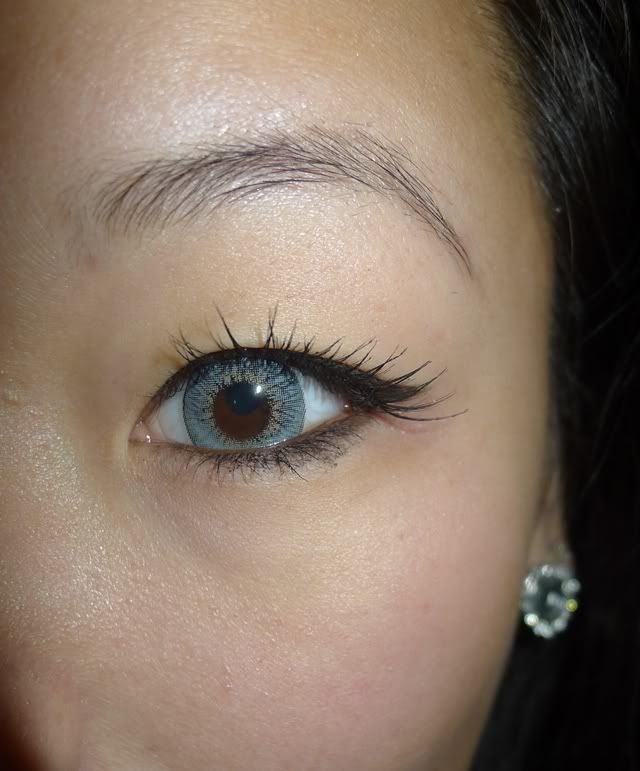 I only put it in my right eye.
:)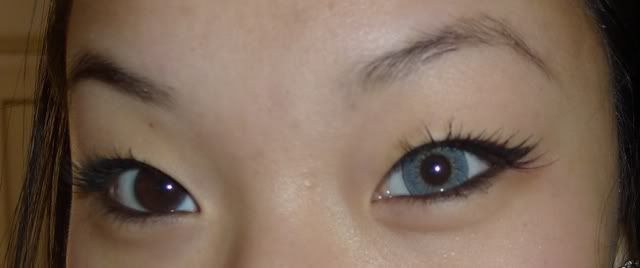 I vant to suck ur blood pwz.
Better pic.
If you like what you see, you can order these from www.HoneyColor.com.
Purchase here
I order my lenses from HoneyColor and without any problems. I like HoneyColor over other online retailers for circle lens because I feel like the site looks legit. I've had no problems with my orders from HoneyColor and they're not those that close the site down to ship the lenses then open them back up and etc. (No, I am not sponsored or endorsed by HoneyColor. As always, I do NOT receive revenue from any "reviews" and things that are purchased should always be used with utmost caution.)
Thanks for reading gaiz. ♥