On May 19, I endured a long and tedious 2 hour process to get my invisalign. First, I was to try on my template trays, then bond my attachments, then wear my trays for 20-22 hours a day then change them every 2 weeks for 8-12 months. I have 10 trays!!!
I tried on the trays and they fit then it was time to bond the attachments. The attachments are there to guide the teeth into the correct position and in total, I needed 11. 5 attachments on top and 6 on the bottom. I actually needed 2 attachments on one tooth! The bonding of the attachments took the longest but after that it was easy peasy. I tried on my first tray and they were pretty tight and had an annoying tingly feeling.
Invisalign is kind of a hassle but I guess it kicked my habit of always wanting to snack. On invisalign, you have to brush and floss after every meal or snack, which is a big hassle, so I'd rather not snack anymore. :)
The indicators are pretty cool. When you get the trays, they're a dark, royal blue. As you wear them more often, they start to fade to indicate that you've been wearing them for the correct amount of time.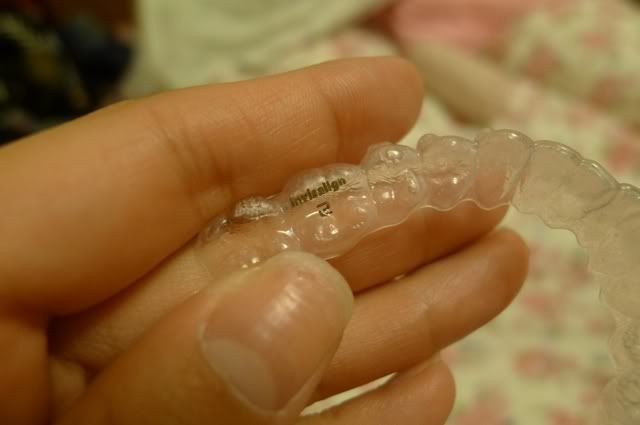 Indicator
Indicator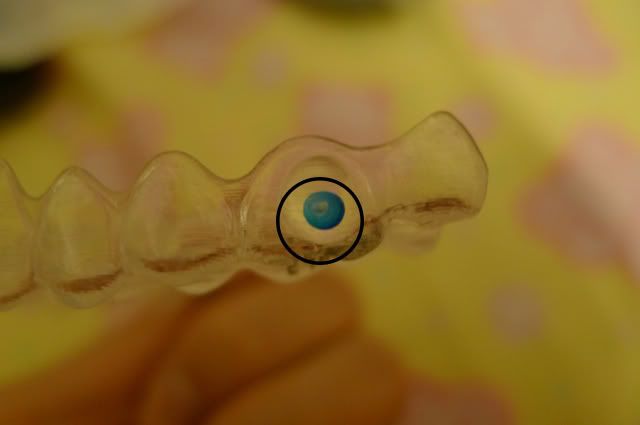 Indicator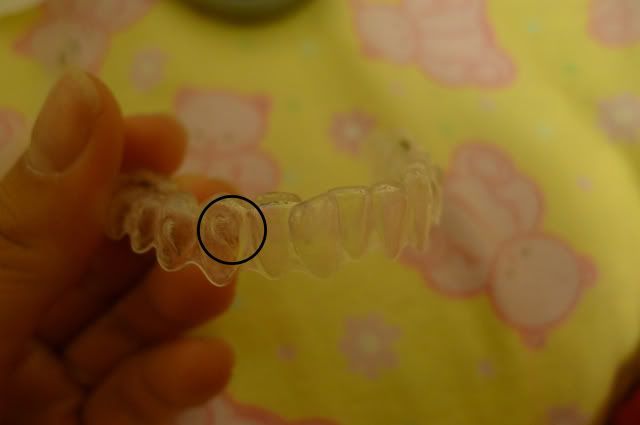 One of the attachments
?!?!?!?!?!!??!?!!!111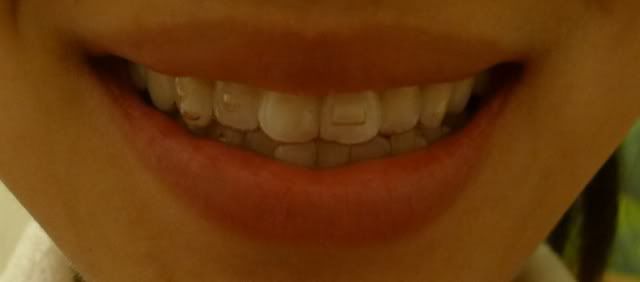 With
Without