So hopefully this will intrigue everyone. :)
I will just talk about the latest updates once again...
Last Saturday was my friend May Ling's junior prom and she had asked me months ahead to do her hair and makeup. Damn excited I was! So I ended up doing her hair and makeup and I think it looked fabulous! She didn't want it too qua zuerng, so I made it subtle. It turned out wonderfully in my opinion she told me she got lots of compliments that night too, except for one girl. I curled her hair, twisted them and pinned them back with a jeweled clip.
Now that I think about it I should have taken pictures. She doesn't usually wear make up so she looked uber cute. :P I couldn't really cover her acne blemishes though.
Went to school on Monday, thankfully I had my laptop and thank God I decided to look in inbox. My photography class got cancelled so I decided to go shopping for a bit. I checked out Claire's and I knew the layered pearl necklace was in so I wanted to check it out. Guess how much the layered necklace was at Claire's? Come on just guess......
$18.95... are you freaking kidding me. I put that necklace down faster than I picked it up.
Next stop, I went to H&M. H&M always has nice stuff at somewhat affordable prices. Lo and behold I find the layered necklace... Price check?
$17.80... NEXT!
I went into Forever 21, my favorite. Always has the best affordable stuff in there! Pretty layered pearl necklace that is comparable to the Claire's and H&M ones.
Only... $8.80! Can you believe it?! That's a freaking deal! Snatched that and took it to the paying counter fast!!!
I'm still craving lots and lots of accessories. I can't wait until Shanghai! ♥
After going shopping, Diana called me to eat lunch! Went to this quaint little place, very homey and cute. I got some fried chicken and she got spaghetti. She talked about how beautiful Barcelona was. GAHH! I want to go. I want to travel. Hopefully after I have a steady job that pays WELL and I'll be able to travel with my beloveds. :)
I don't remember which day I to downtown with Jennifer, either Monday or Tuesday. Shopping for her prom dress. We went to Macy's and tried on some but it didn't work out. I tried on a dress too just for the hell of it. HAHA, it's seriously beautiful! I'm starting to have an infatuation with the mermaid dresses, very cute! Someone should go to prom in a qipao. Damn beautiful lah!
My sister bought a Wii, so I've been playing with my mom and uncle. :P SO fun! My arm gets tired though. :/
Went to school yesterday to get baby but Diana called me for lunch again. :P We went to this Vietnamese shop. I got a BBQ chicken sandwich, it was pretty good and now I'm craving Vietnamese sandwiches...
I bought a ton of stuff online the other day too. Mostly belly rings. I got a pair of sandals and a brass knuckle necklace. :)
Guess that's it! :)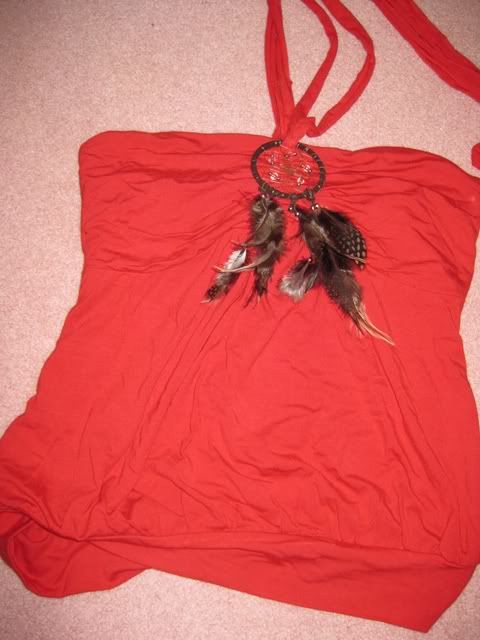 Red halter with dream catcher. :)
Military style shirt/dress
Striped cardigan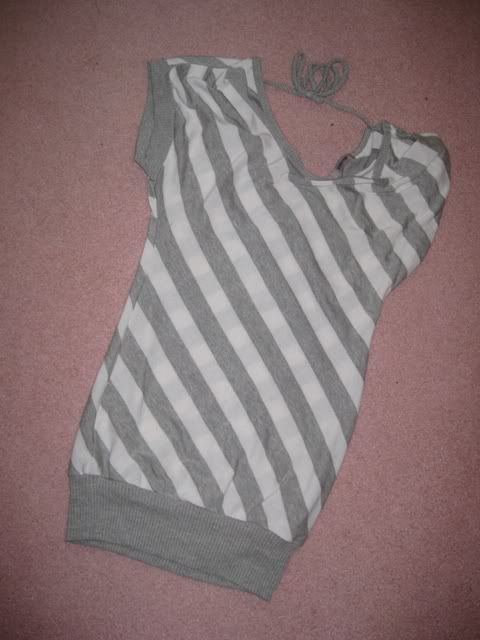 Sweater dress... for clubbing. :P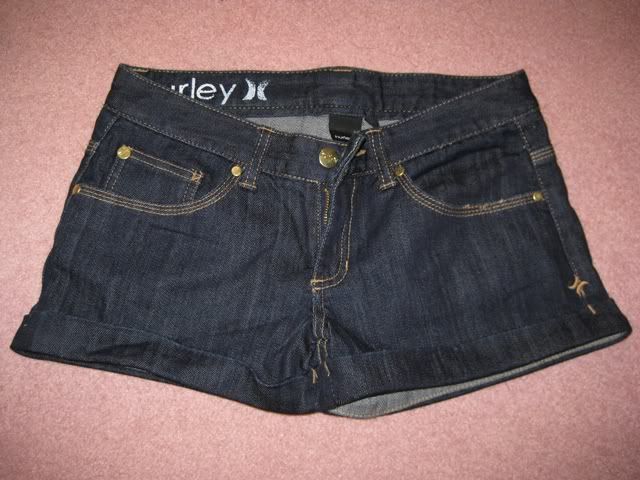 Hurley shorts
Faux corset, I think it's from GUESS.
Mermaid dress from Macy's. So pretty.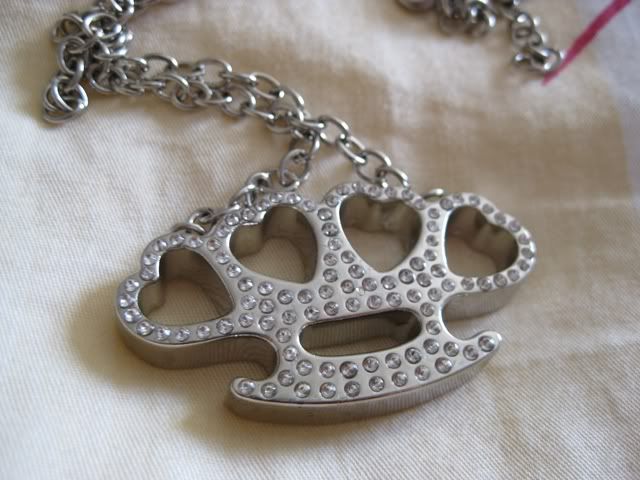 Jeweled brass knuckle necklace from Hot Topic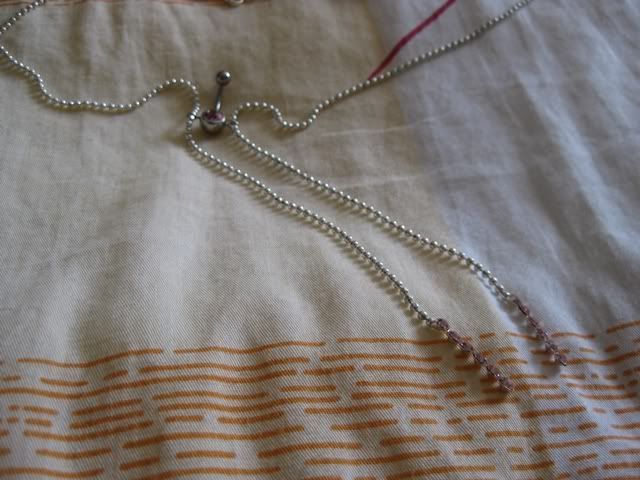 Belly chain, I think they used some kind of copper metal because it's oxidizing. :/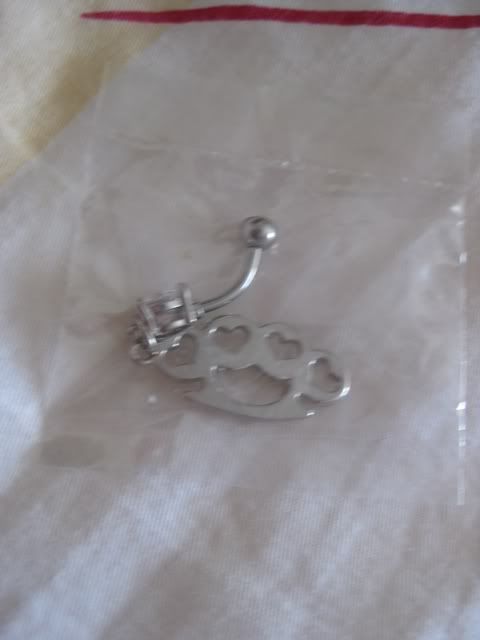 Brass knuckle belly ring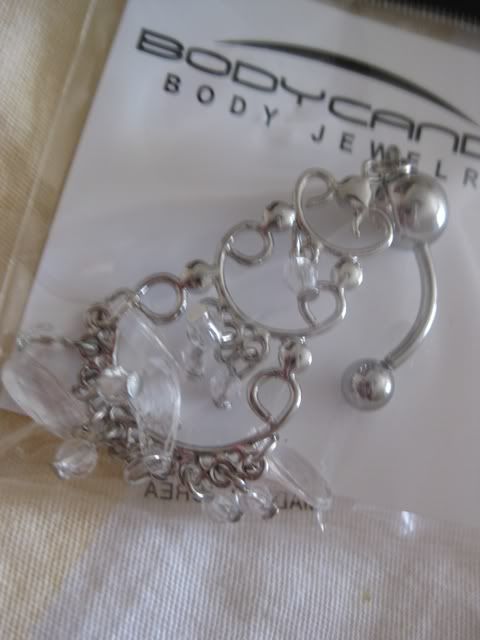 Chandelier belly ring
Pearl dangling belly ring
Chandelier belly ring
Pink gem chandelier belly ring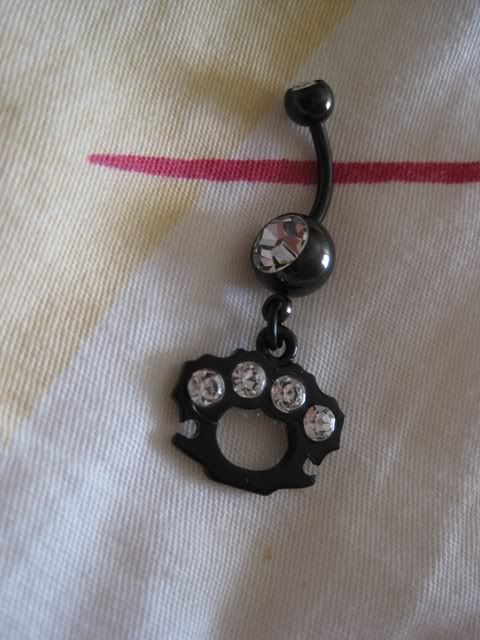 Black brass knuckle belly ring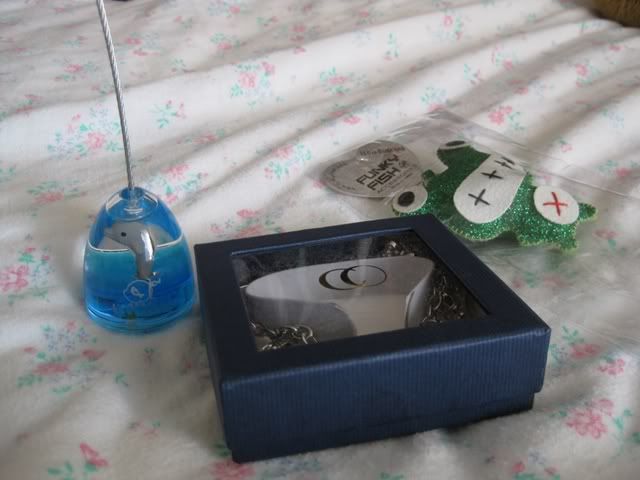 My birthday present from Diana. :)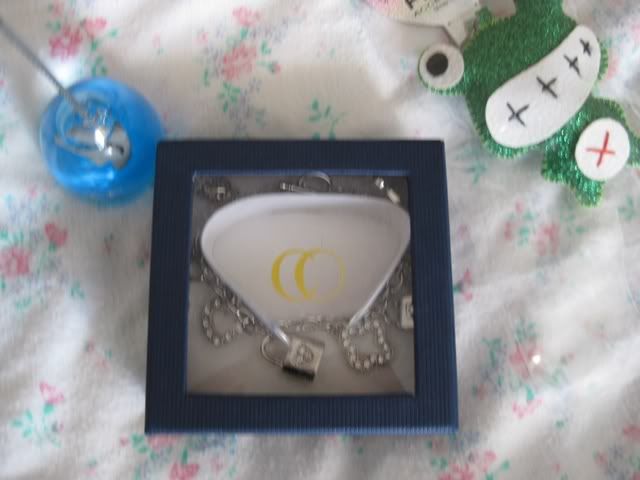 The dolphin is fun to play with, lol.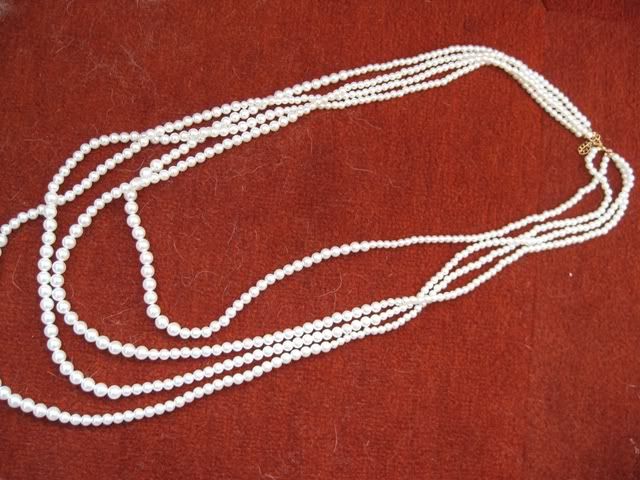 The pearl layered necklace that was only $8.80