I've been up to nonsense lately really. And I'm sorry for neglecting you blog and my wonderful readers. :P My life has been so extremely boring at the moment.
Well, last last week... was my boyfriend and I's 10 month anniversary. We made a deal to stop getting monthly gifts for each other but whatevs. His favorite dessert is cheesecake so I took some time out to make it for him. Luckily for me I found a box of Keeblers Graham cracker crust all mashed up and ready for the New York style cheesecake I was going to make.
Who knew cheesecake was crazy fat! I had to buy 4 packs of 8 oz. cream cheese. Do you know how much an 8 oz. of cream cheese is? It's like a brick. In addition to the 4 BLOCKS of cream cheese we needed ONE WHOLE STICK of butter for the graham cracker crust. Sadly, I don't think we put enough butter and therefore the crust was still a bit crumbly.
While the cheesecake is extremely high in fat it takes a damn long time for it to cook and cool and stick in the fridge then eat.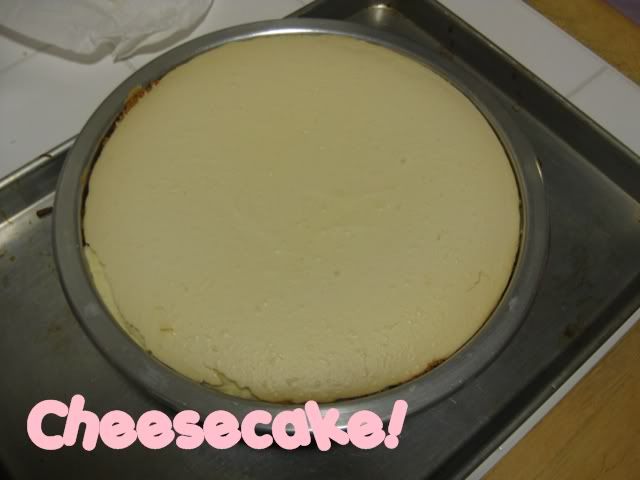 The final outcome... Looks good. :P
I gave two slice of cheesecake to honey the next day right before the Cherry Blossom festival. I hope he didn't think it was nasty, because I thought it was wonderful. But I'm not a cheesecake expert like he is so whatevs.
We went to the Cherry Blossom festival in the perfect weather. It was nice a hot! We waited in line super long for that fucking squid ball shit. I don't even know what's so good about it! It tastes disgusting... People were making steak or something too so there was smoke all over the place. I looked around the little shopping booths and didn't find much that I wanted to buy. Mostly everything was jacked up and whatevs.
I found those little bracelets that you can put jeweled letters on so I bought one! It was $1 each for the letter/symbol and $2 for the actual bracelet. In total mine was $7. It says ♥BEBE. The lady didn't have pink. D:< style="text-align: center;">
Went to Valley Fair Mall on Saturday as well. My uncle claims it's the largest mall in the bay area. It didn't seem very big to me and I always thought that Great Mall was way bigger. Supposedly the rent for each store costs about $20,000 a month because of all the traffic that mall gets. There is also an outside line of malls and stores, very cute. I called it the "classier version of Fisherman's Wharf". There are high end and designer stores right outside as well as restaurants so you can enjoy the beautiful weather. I want to go back with babes and enjoy some time there.
I think South Bay is really beautiful, especially the nice neighborhoods. It's all very calm and serene.
My uncle, baby cousin and I ate at the Cheesecake factory at Valley Fair Mall. Very nice and lots of friendly staff. I think my head would blow up if I were that nice to customers.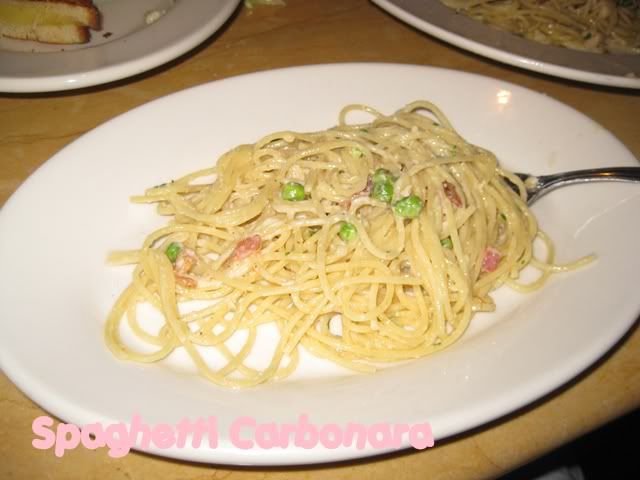 Spaghetti Carbonara, yums!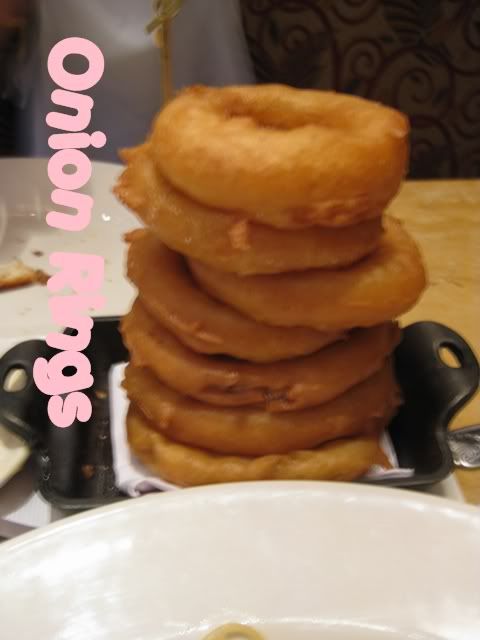 Onion rings.
Grilled cheese sandwich.
We walked around the mall some more and bought clothes for the little brat. My uncle had to use the restroom and lo and behold! There is a LOUNGE for the whole family! Has a tv, microwave, seats, and Idk, these little sofas and foot rest and can be concealable with a curtain.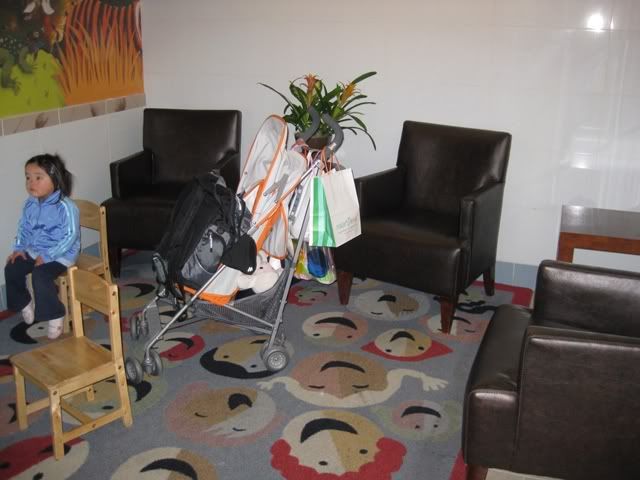 Brat watching tv.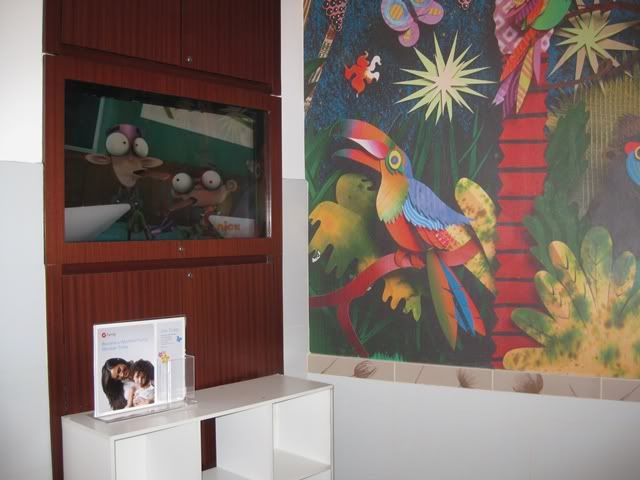 TV.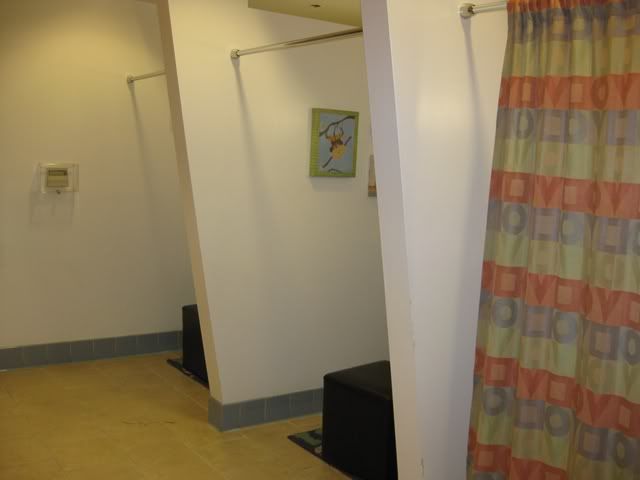 Concealable things I'm talking about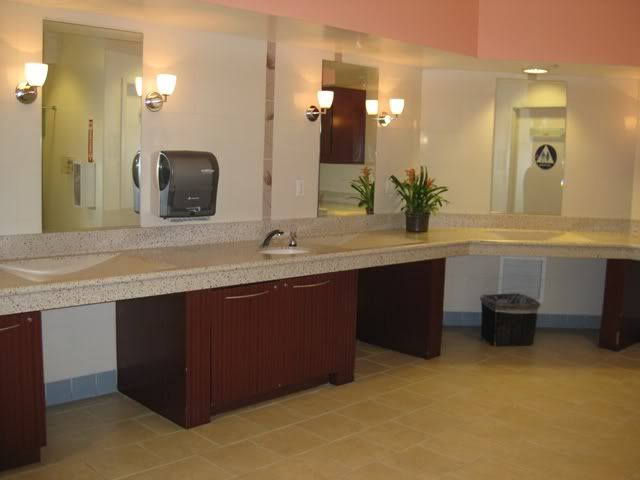 Wish I had a bathroom like this...
Microwave and bathroom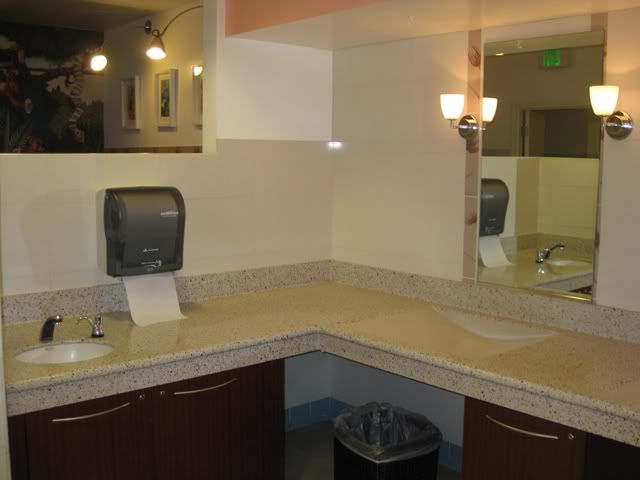 Sink
Wayyy too awesome. I especially liked the sink parts... It seemed so behind the stage of a Vegas show. Maybe that'll be my theme when I get a house one day.
We ate Korean BBQ for dinner. It was interesting because this wasn't a restaurant it was just a food court with no mall. Isn't that weird!? Just mostly the same Korean foods lined up next to each other to compete...
I got the bimbimbab and my uncle got the spicy noodles.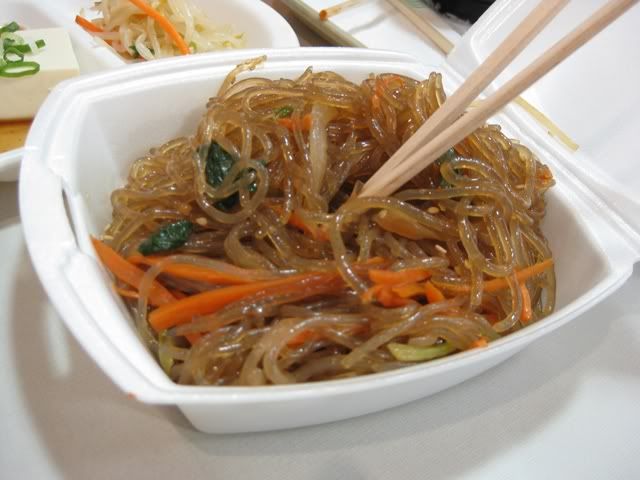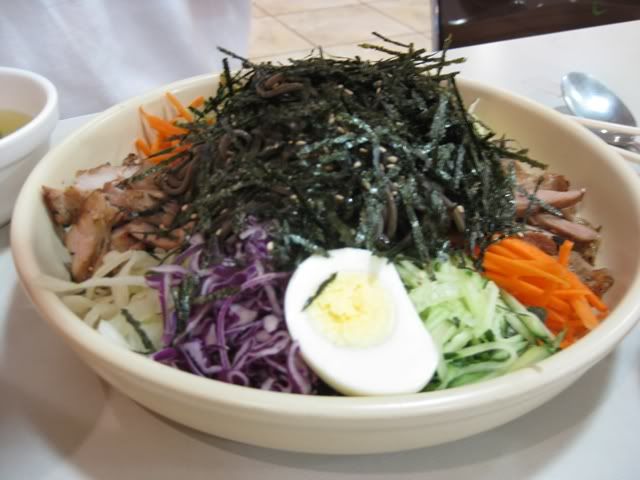 Also ended up at this market called "Hankook" I bought some Pocky and this peach drink. So good! There's like little "boutiques/shops" in the market too. One girl was selling Louis Vuitton bags for original price I think. I'm not sure if they're fake or not but they were decent looking.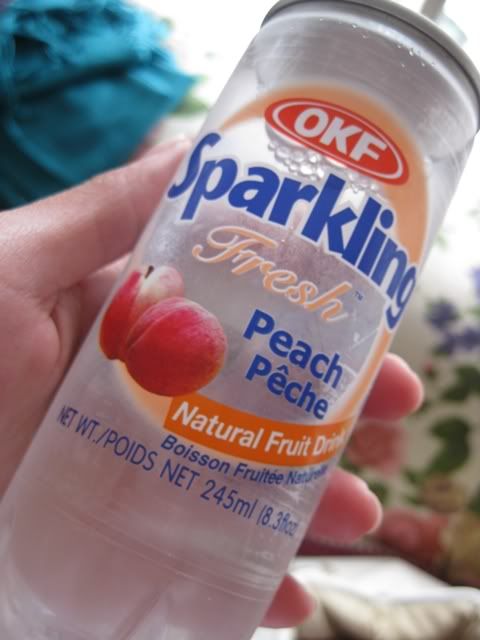 Wish I had bought more of these.
Latest indulgence... POCKY and playing Wii! I actually don't have school today but I know I should be doing some kind of photography homework. I forget what the assignment was. I'm super excited for the self portrait photo and the final. I want to do something outrageous and crazy for the self portrait photo. And I've decided to do an origami piece for the final. :)