Hello ladies and gentlemen!
It's been a long time since you've seen me with a new post, but here I am. I'm still alive and doing well! I hope you all are too. :)
I hope everyone's Thanksgiving was swell and I hope your Christmas holiday is even better!
Let's start with Thanksgiving!
I hung out with honey for a bit on Thanksgiving day and I went home to have dinner with my family. Lackluster as always, but I'm still thankful for them.
On Black Friday, mom and I woke up around 7:30AM to go shopping which is pretty late compared to those that camped out all night outside of Bestbuy and what not to buy their super duper electronics. Mom and I ended up at Macy's first, but I didn't really have any interest there since their make up isn't on sale, like ever. I told mom that I'll shop around myself and meet her back at Macy's. I walked to Sephora and got the Tarina Tarintino Sparklicity Shimmer and made my way to The Northface store. I came here about a month ago looking for a windproof jacket and I found the one I was looking for. I came back on Black Friday so I could purchase it! It's so awesome, and a great investment. It's been raining lately and what better to pair up with my pink rain boots that everyone is jealous of! HAHAHA. Then I went to Old Navy in search for some clothes for honeybee. I got him a pair of jeans for $15 only!!! Regular price was $40!!! What a steal! And I bought a fleece jacket for his brother. Of course I had to wait in line for like an hour before I got to the register. I met up with mom and left. Then I went online to do some more shopping, got an 8GB iTouch 4th gen for honey, circle lens, and some shoes. :) Also got my Daiso loot! Then went home to chill for a little bit then I went over to Jon's to hang out with the crew. 4MUL2 that is. :) HEHE. I don't recall what we did, but I'm assuming it was eating dessert.
The next morning I went to yum cha with honey around the neighborhood. It was nice to feel so Asian just him and I eating dim sum. :) I think we should do it more often. I'm thinking of taking a day off of work to just relax and eat breakfast at a nice restaurant somewhere.
Day after day I finally got my packages in the mail. I got my first pair of circle lens in Geo Angel! They're my favorite so far. :) I got the 8GB iTouch 4th gen in the mail too(it's honey's Thanksgiving gift) and my shoes!
Essentially, I was going to buy honey an iTouch case with nothing in it. Then he'll ask me why I bought it because he doesn't even own an iTouch, so then I bust out the present and he opens it and he'll be a happy camper! HAHA, too bad I didn't have enough time to go find a nice case for his new iTouch. :/ Oh well, he's a happy camper regardless!
I absolutely love my new circle lens! And I'm prepared to purchase more! Yes, I am conforming! /)___(\ What are you guys and gals' favorite circle lens? Color? Type?
Anyways, if you guys are reading my tweets, yes I am slowly weening myself off of the dependency of makeup. :(
I usually don't wear too much make up anyways, unless it's a super special occasion. My basic makeup routine is eyeshadow, eyeliner, mascara and filling in the brows. Nothing too special. I don't do the whole prime my face, foundation, and setting powder, so essentially my flaws are open to everyone. Anyways, I remember when I used to look alright with just a line of eyeliner and that was my routine! I feel like I've been piling on the makeup lately, so I'm trying to change it. Lately I've only been wearing eyeliner and mascara. I've been doing so for about a week already. The first day was awful, I felt super ugly, but now it feels a bit empowering. I'm starting to feel like I look okay without so much makeup! Yay me! ♥
Anyways, today was the last official day of class! I'm so happy, but here comes finals, which I should be studying for. Damn I hate essay questions. :( Do you guys have finals too? :(
I'm going to be busy for winter break!!! So much stuff to do. Hehe. Moreover, my winter break will definitely be eventful.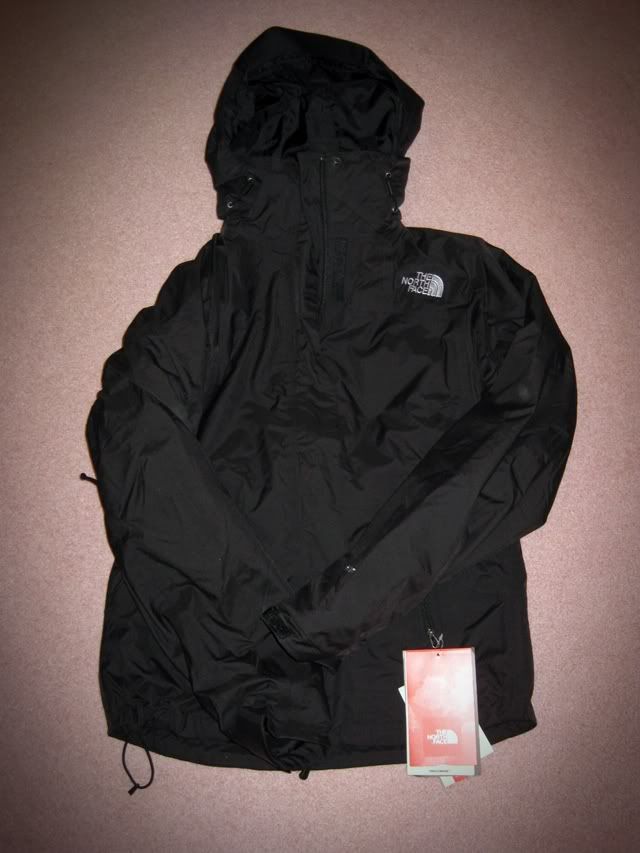 My new investment! What a good one too! Double layered and wind/waterproof.
G
l
i
tt
e
r
!
♥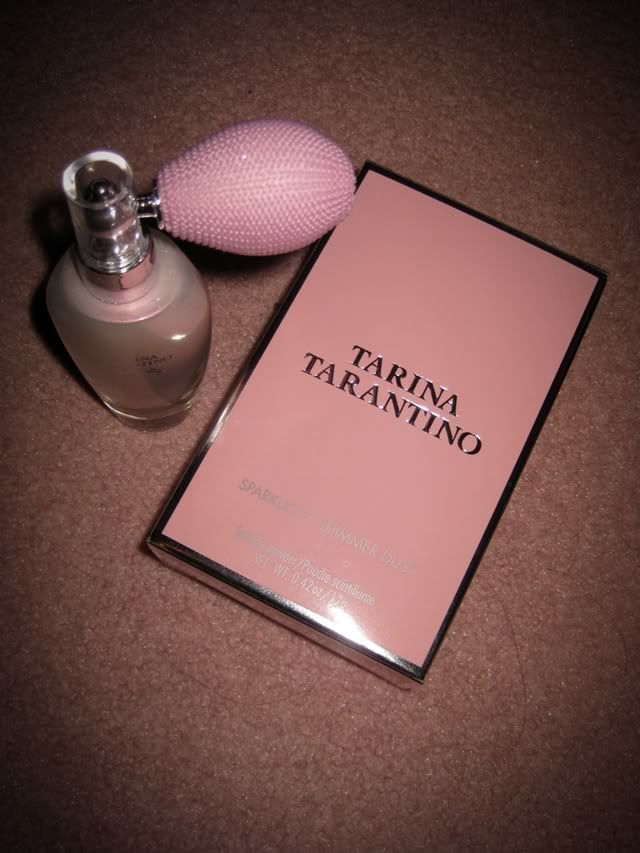 :)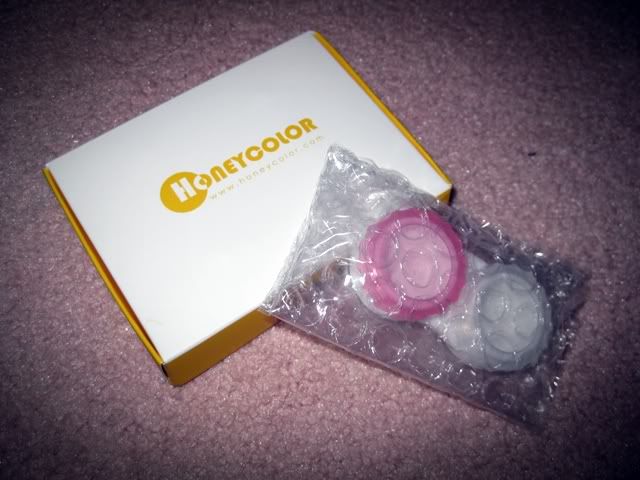 Circle lens!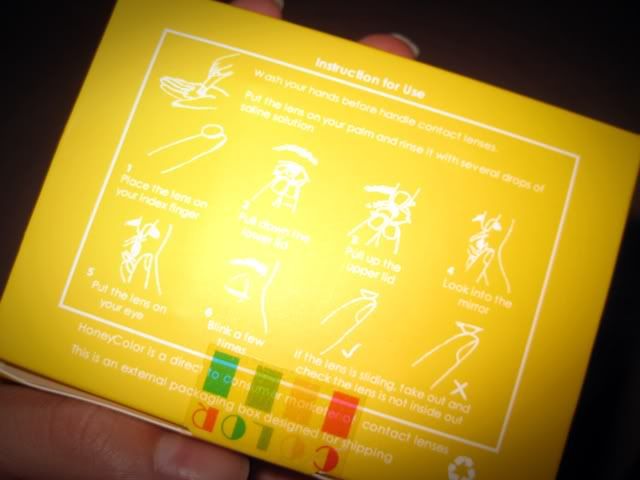 Instructions.
Giddy. Kekeke
Geo Angel brown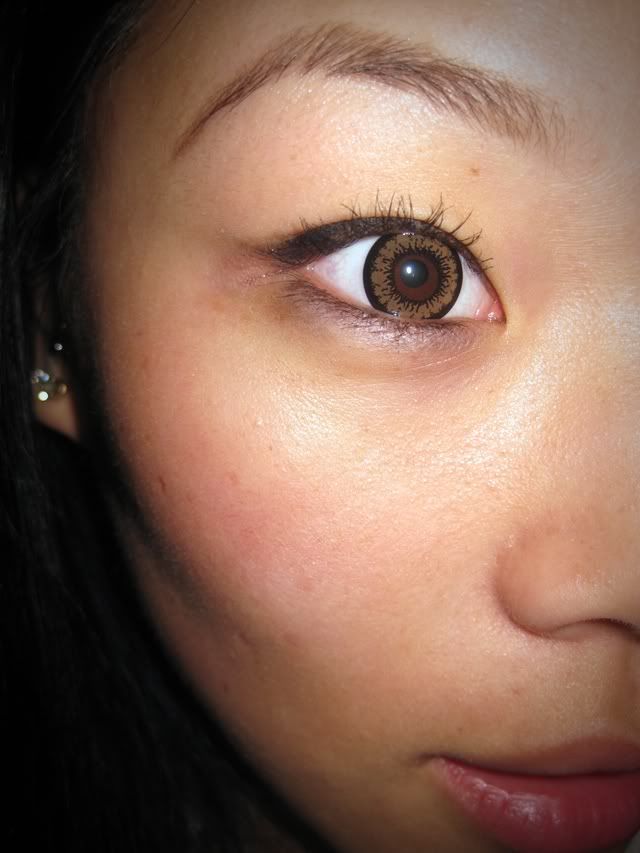 O__o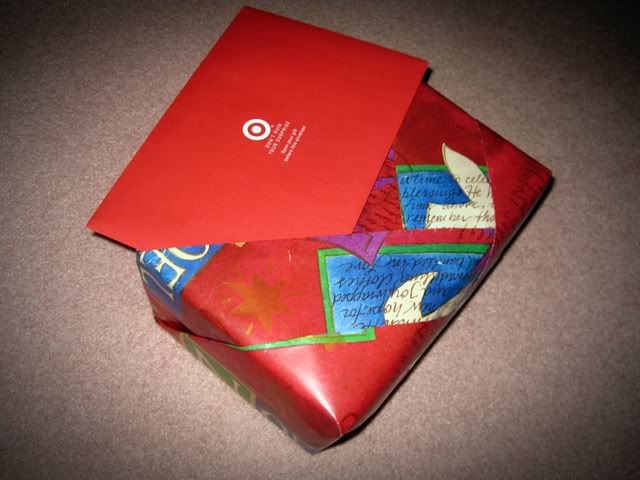 Gift for honey!
;)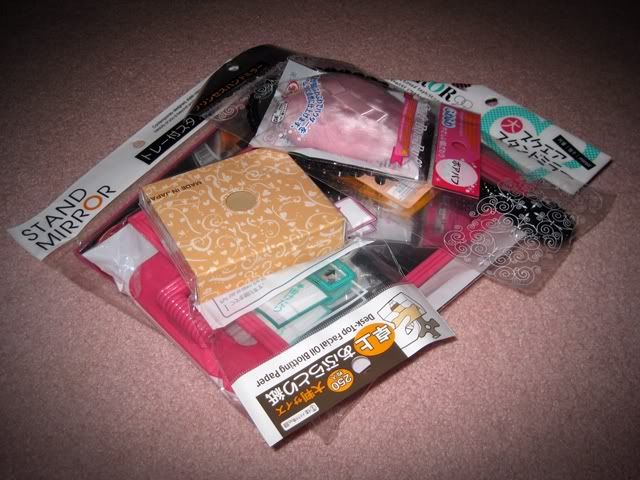 Daiso loot!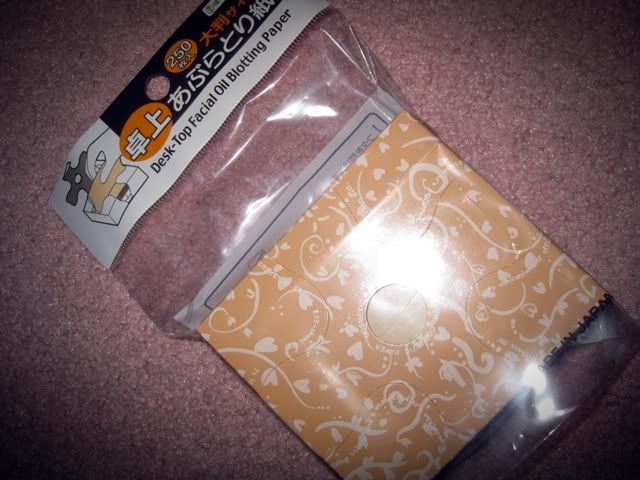 Oil blotting sheets
Powder puff
Cool mirror! It stands or hangs. :)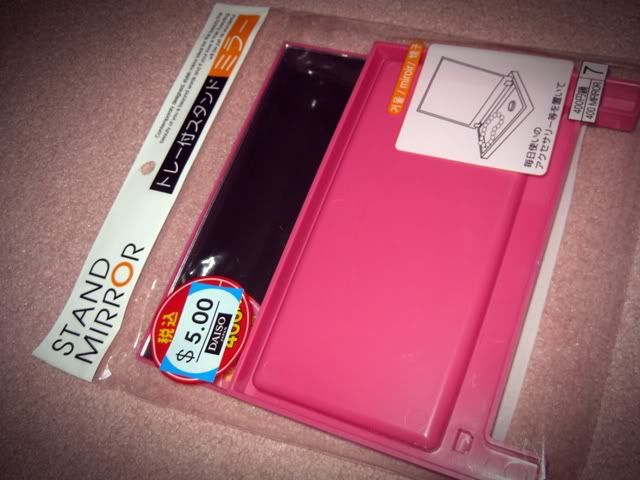 Another mirror! Stands and has a tray for little trinkets.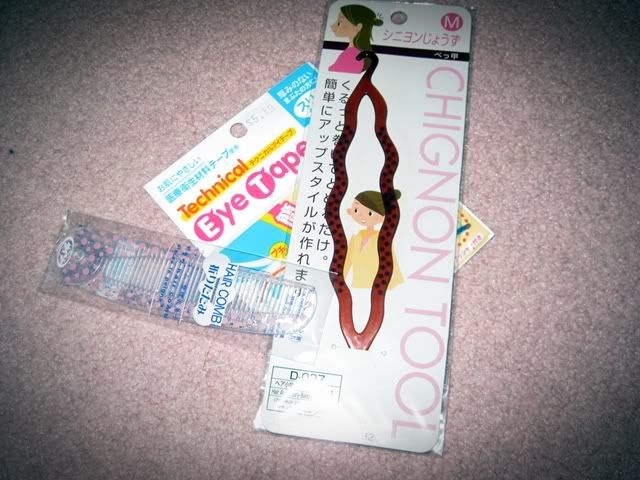 A bun maker, eyelid tape and hair comb! Eyelid tape has gotten more expensive, that sucks. :(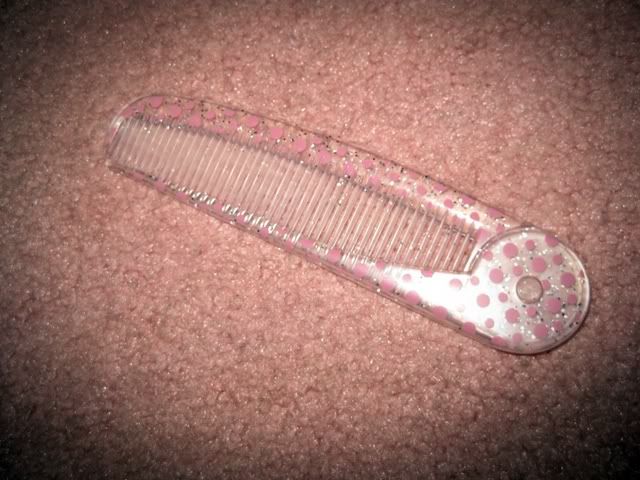 This little comb is mad cool! Don't let it fool you... it turns into a full length....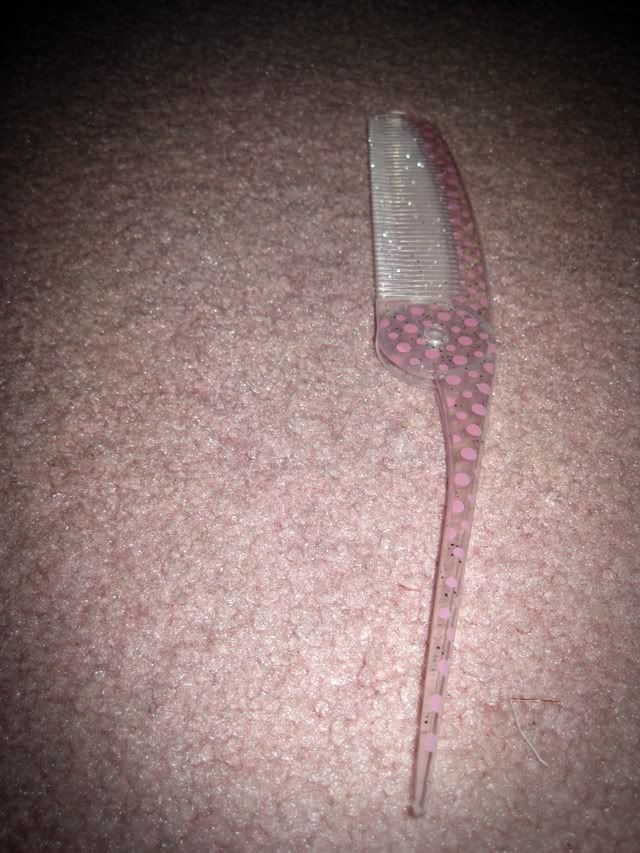 RAT TAIL COMB! Isn't it cool?!?!?!?!?!!1111 Yes, it is. :)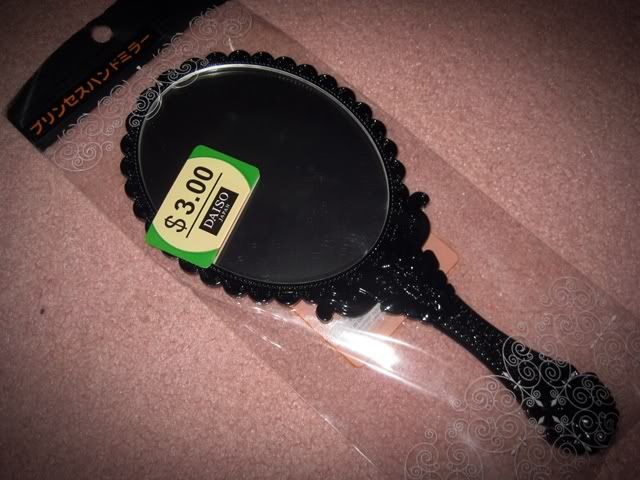 Also got a fancy shmancy mirror. I just like the idea of big mirrors, because of I'm vain of course.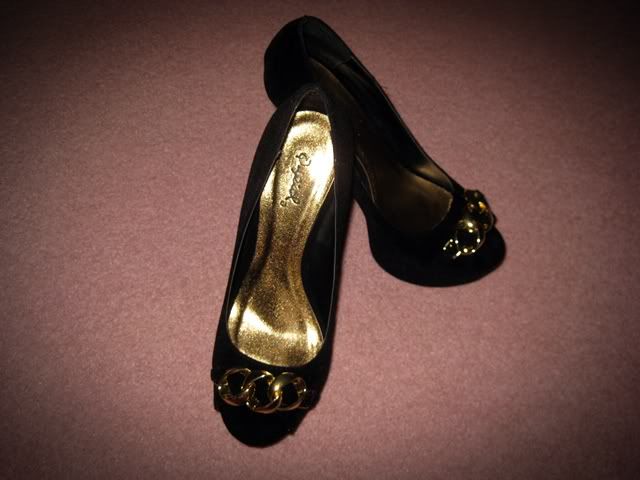 My 5 and 3/4 inch heels! My loves. ♥
Gold chain detail. :)
ENJOY.
P.S. ...I swear I took more pictures than just those. And looking at my pics, I've noticed I haven't used my Urban Decay palette yet... :)