I know I'm behind on wishing you all a Merry Christmas/Happy Holidays/Happy New Year, but I'm here now. :)
I've been occupied with other things and beyond lazy to blog, my life has been boring so whatever.
I had 2 parties consecutively so you can tell that I've been exhausted. I planned a party for my friends and myself and I thought it was a nice get together, then I had a party with my co-workers, which was nice as well.
I planned a party at Jon's house for all of us to get together for Christmas and Secret Santa, I thought it was somewhat successful. Most of us brought over some food to eat and board games to play. I played Taboo and Clue the Simpson's edition. WHAAA, so fun! I especially liked Taboo. :) Then we ate sanitary family style - meat lasagna, mashed potatoes and gravy and garlic bread.
Shortly after, we opened our Secret Santa gifts. Linda was my Santa and she got me the One Day tattoo eyeliner. Sad to say it doesn't live up to it's name. :(
After Secret Santa we ate some really delicious, moist cake that Jon baked for all of us. Most people left after that and the people left ended up making gingerbread houses. :) Jenny and I teamed up to make "Ho Haus", hahahaha. I was too tired, so I left a bit early.
The next evening after was my party at work. It was a nice celebration with even better food! Mom made some potstickers for my to bring to work. I got there early so I helped the bosses set up the tables. We all talked and made funnehs and stuff. We got started with dinner (which of course was delish) then we started the Secret Santa gift opening! I got another gift card this year (no one likes me ;[). Tom also gave me coal as a gag gift. T__T'
I left the party shortly after all the Secret Santa presents were opened and I went to go play pool. Must be like my 4th time playing pool, but I was pretty damn good at it, if I may toot my own horn. Must have been the 5 inch heels and half a glass of wine.
I finally got my teeth cleaned! I'm happy. :) ~Random~~~~~
Baby got me a gift for Christmas. :) A new necklace! He bought me a necklace for my birthday for my 18th, but the chain kept breaking. Pretty fed up with the chain so he bought me a new one! I like it and I can finally wear the pendant.
I didn't do anything for Christmas with my family because we never do anything. :'( I ended up eating dessert with 4MUL2 plus Lillian, lawlz. It was a short but nice get together, I talked with Jonathan a bit before going home.
Worked with Amy last night and I waited for her to get off, we ended up going to play pool again! I sucked at pool last night, hahahahaha. I did get in one shot that was pretty nice. :) Went home after Andy and I got owned at pool, haha.
Playing Taboo
Yummeh foodz.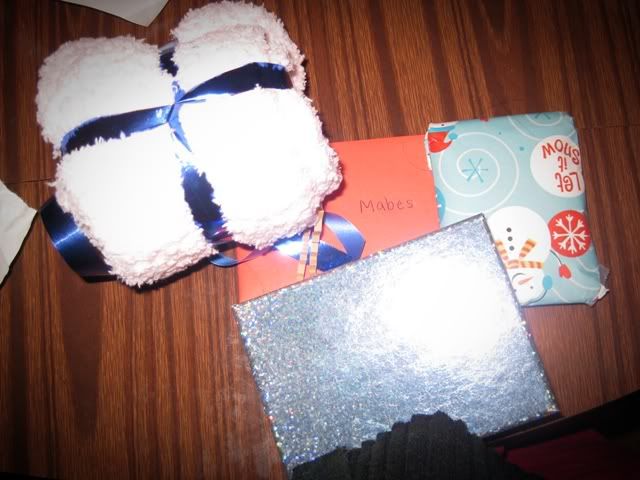 GIFTS
CAKE!
Gingerbread house
Gorgeous yummy cupcake-scape.
Cute trinkets insideeeee!
My presents!
干杯!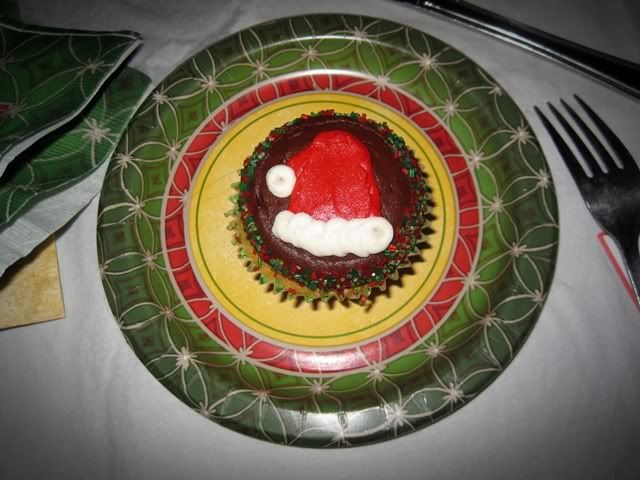 Cute cupcake!
My necklace
Stupid chain.