I got to go bowling with my fobbiez on Saturday!
EEE, so fun, but so damn expensive! WTF. I paid almost $40 for two people at about 9:30pm. -__-' That's okay because I had fun. :) I finally got like the third highest score and I got a strike! WHOOT. (I never got a strike before!!! Except maybe Wii bowling.)
My team against Joseph's team.
My team consisted of:
JK - Justin
Butt Nugget - Amylatte
Meatballjie - Me
ND - Andy
Asswipe - Lillian
Joseph's team:
... er I don't remember. Not worth remembering anyways, cus I think we won. LOL
Had Jonathan, Joseph, his friend, and Brian.
Joseph also got a new camera, so we cam whored a teeny bit. It has the fish eye effect on it too!
Most of us bowled three games, some more and some less. I bowled three games, my game got weak at the second round, first round was when I got my strike! HEHEHE.
After we got all sweaty and our arms started hurting we went to Kowloon Tong for dessert! YUMMAY! I saw like four people I knew, but the only person I said hi to was Merilyn, hehe.
Be prepared to see some cam whore pics coming soon! WHEE.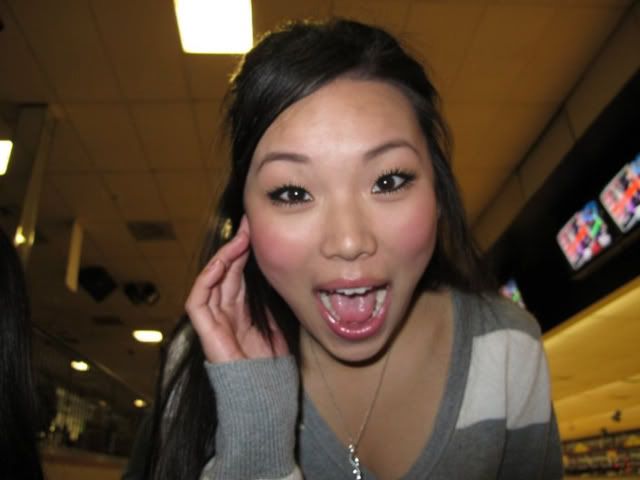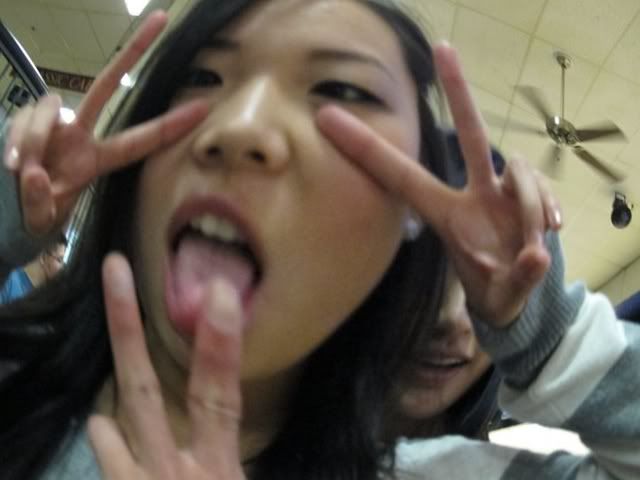 So cuteee