I think I'm finally a fan of Panasonic stuff! I can't believe the wide array of electronics that they sell. And they totally work! That's the important part of it.
So I purchased the Panasonic heated eyelash curler because the one I bought from Sephora was a total FAIL, with a capital "F"! UGH, totally wasted my $10.
Safe to say the Panasonic one is a WIN, with a capital "W"!!! So happeh. So I ripped it apart and stuck a single AA battery in there and I tried it, works fab!!! Good thing about it is that it doesn't give you that crimp from traditional eye lash curlers, I'm almost ashamed to say that I spent $20 on my Shiseido one (JK, I love Shiseido!!!!!!!). The only thing is that you have to wait a little (about 30 seconds or so) for it to heat up, and it gets HOT. I applied to my lashes and voila, got curls!!! I tried it after my mascara and it curled like nobody's business (but the mascara kind of melted onto the protector part, bleh). Can't wait to use it again.
Also got my SD cards in the mail and my aunt from extended family came by to give my back my white watch that I left in Shanghai like 4-5 months ago. I also scored a cute little Totoro tissue holder! GAHH, so cute.
Also scored a bunny cookie and a bag of candy from my boyfriend. Damn, that cookie tasted good. His aunt made them and his aunt is totally amazing at making these little festive noms. That chocolate covered marshmellow on a stick? His aunt made it. The yummeh rabbit cookie I'm about to show you? His aunt made it. She's really good and creative with her hobby.
In the heat of CNY and Valentine's Day, I keep getting more and more chocolate! And I finally opened up the box of chocolates that Honey gave me for Valentine's day. YUMMY. When I took off the box lid I could already smell the bittersweet aroma of the dark chocolate and this is with the clear cellophane wrap still on it! I cut it open and there were so many pretty little chocolates. How do you do it Godiva?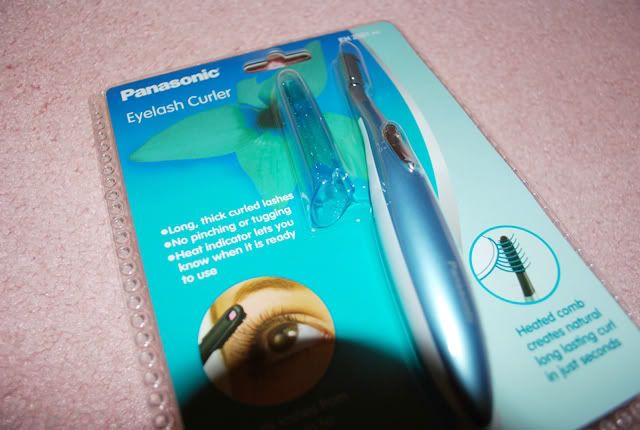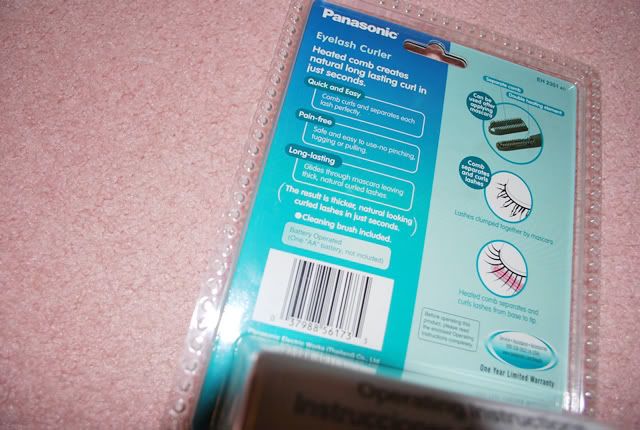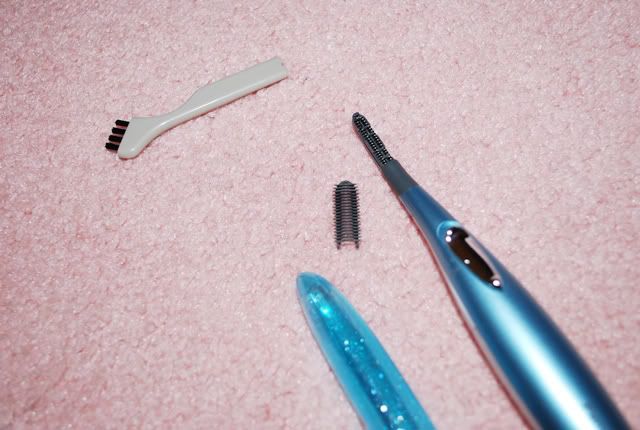 Also comes with a mini brush to clean the heat protector!
My V-day flowers are still in tact!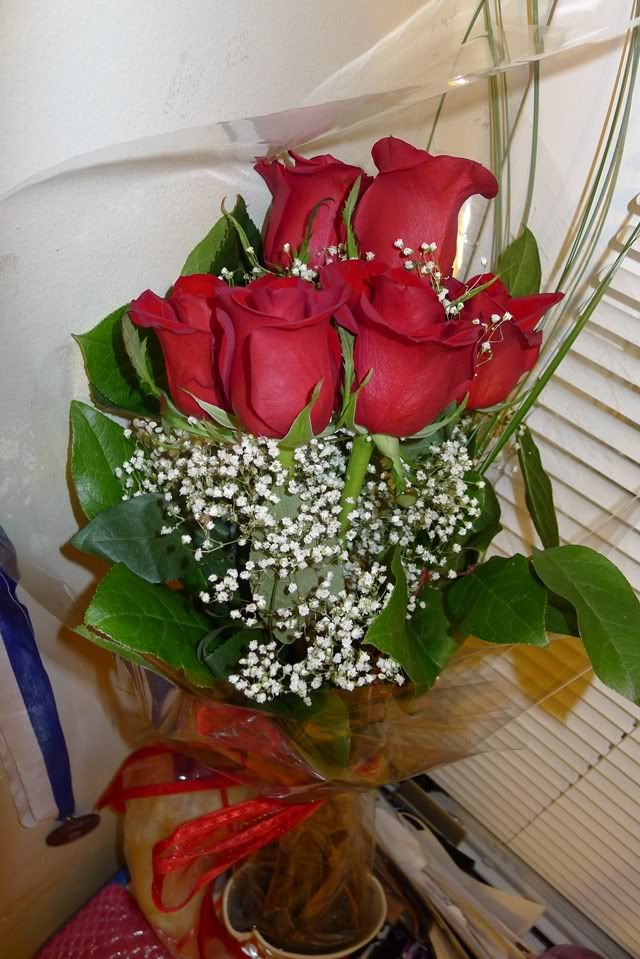 So pretty and the colors are still so vibrant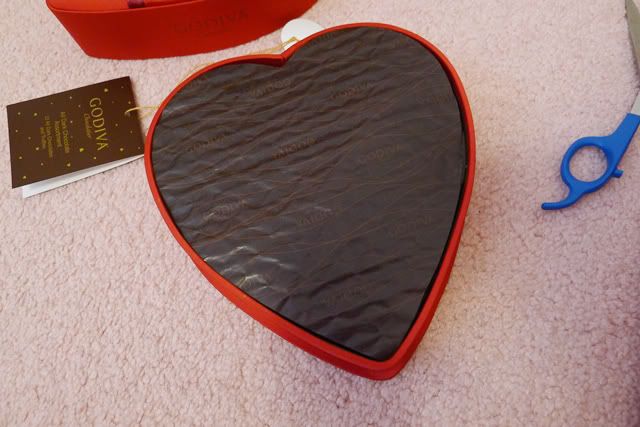 Finally opened it!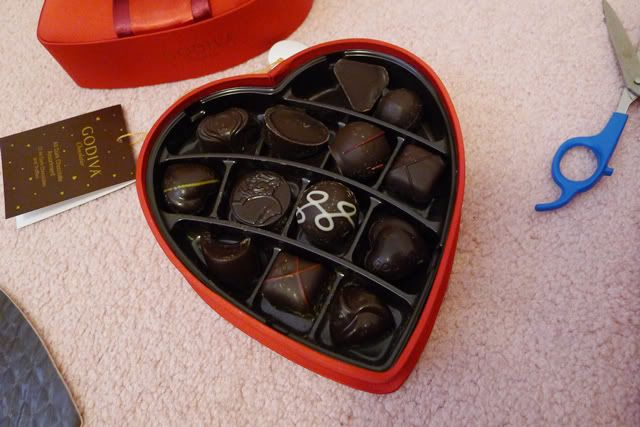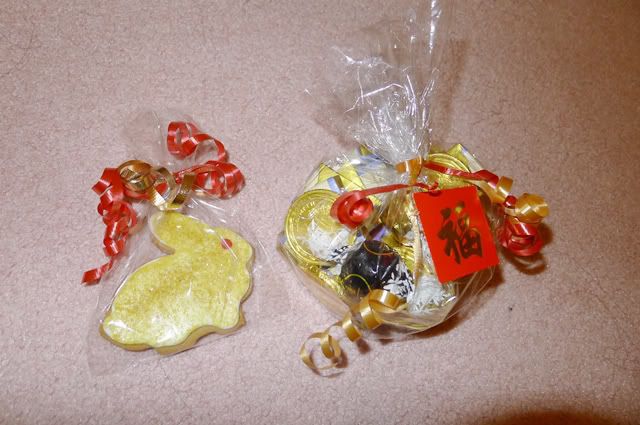 :)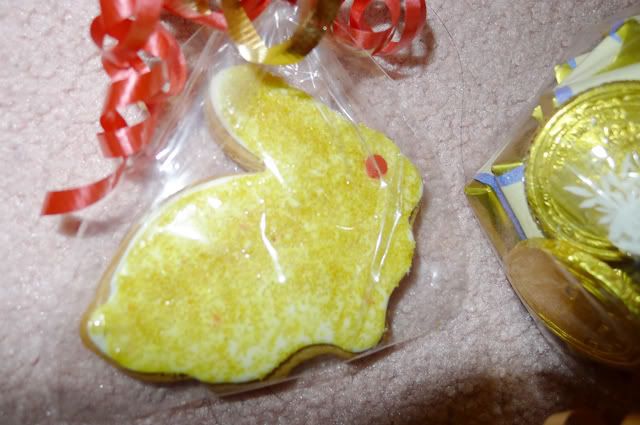 SO YUMMEH, YOO LIDO WABBIT.