Okay determined not to get sidetracked from trying to make a new header. Usually I just get freaking discouraged and give up. I will try to clean it up tho!
On a happier note, HAPPY VALENTINE'S DAY! I had a wonderful early Valentine's day dinner with my honayboo.
I made reservations to our local Ruth's Chris Steakhouse for 5pm. Why I made it so early? I have no idea, but I guess I'm glad I did. And the day started out with me going to my local and handy card shop. Full of cards and stationary and scrap booking materials (sure hope this store is still here when I get menopause, and feel like starting scrapbooks). So I looked for a nice Valentine's day card and even a thank you card for Amylatte and her mother.
Bought the cards and went back home, then when I got home, my eyes were keen on the addictive computer screen. I printed out the e-mail confirmation for the reservation and started to get ready. My outfit consisted of the timeless black peacoat, my olive green maxi dress and brown heels. I hiked up the maxi dress to show off my legs bleh, in retrospect, I shouldn't have cus the maxi dress was amazing the way it was. I put on my makeup and curled my hair. This was a slight fail in comparison to the dinner at Gary Danko, meh.
Honey came and picked me up at around 4:20pm and we were on our way. We got to the restaurant and found parking awfully quick. I checked in with the woman at the front and we sat down for a couple of minutes. The woman there wasn't rude but she wasn't cheerful either, and I felt a bit offended. After waiting for a couple of minutes and cam-whoring with my bouquet of roses, we were seated at our table. I got an Arnold Palmer and honey had a coke straight up on the rocks... AGAIN. We took a look at the menu and then we decided! We started off with the Blue crab cake appetizers, then I got the New York Strip, honey got a Ribeye and we got the broccoli au gratin and shoestring potatoes as sides.
My New York Strip was ABSOLUTELY AMAZING, so delicious, cooked in medium. The sides and corners were crispy and the inside was juicy. Honey said his ribeye wasn't so great because they made it a little bit over medium... like medium well (he's a total diva when it comes to steak and doesn't like it medium well or well). We had a LARGE HEAPING of the shoestring potatoes and they were getting soggier by the minute! Every bite of my steak was orgasmic and unfortunately, it got me full before I hit the halfway mark. Nommed on the broccoli au gratin and shoestring potatoes, mmm. Our server was nice, but she could have come around more often to refill my water glass. Dinner was over before I knew it and we just sat there to talk.
I went home a bit early so honey could go out to hang with his friends and what do I do? The thing I do best, cam-whore at home! WHEE. Mom came home a short while after me and saw the roses. Mom was totally jealous! HAHA.
But yeah, that was the end of my night. I had a beautiful time with my boyfriend and a delicious and mouth-watering dinner. What are you guys doing for Valentine's Day? Who is your Valentine? Will this be Singles Awareness day for you?
Getting started on writing his Valentine's Day card. :)
Damn cute card huh!?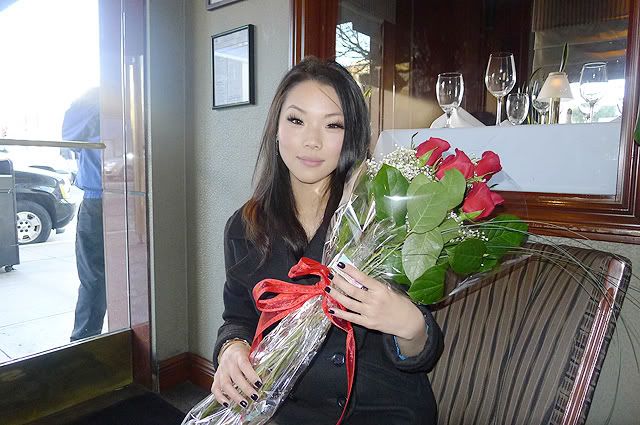 Waiting to be seated. Second time he got me a bouquet of roses, but not like anyone's counting. :)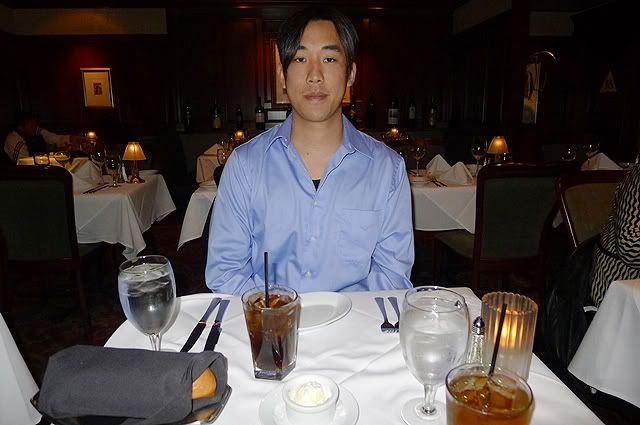 Mi amorcito.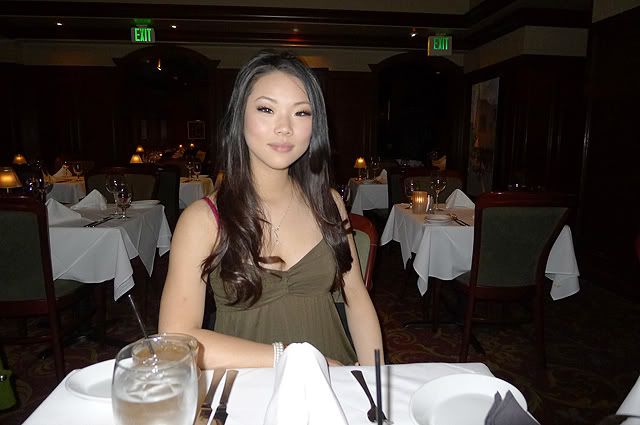 Amorcito's coke straight up on the rocks. $1 cheaper than Gary Danko! LOL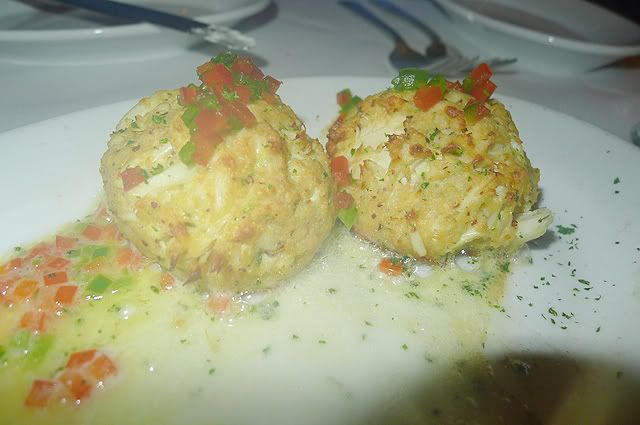 Blue crab cake appetizer.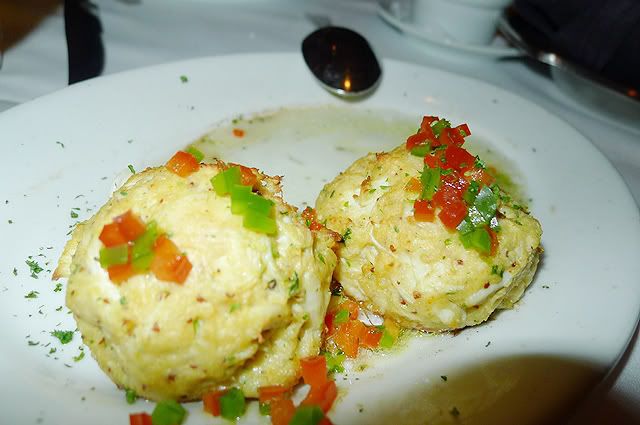 Drooling yet? Honey also said that the presentation isn't that good here. Gary Danko's presentation is very outlandish, and I see what he means. But you can't have your cake and eat it too. Orgasmic food over presentation. :)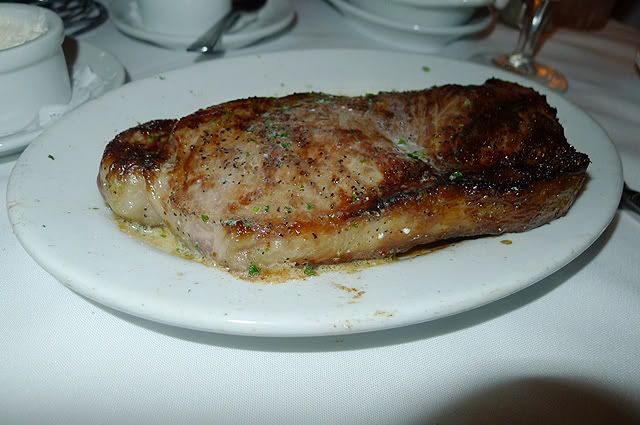 My New York Strip! ORGASMIC. ~D:
Broccoli au gratin.
Shoestring potatoes and ketchup!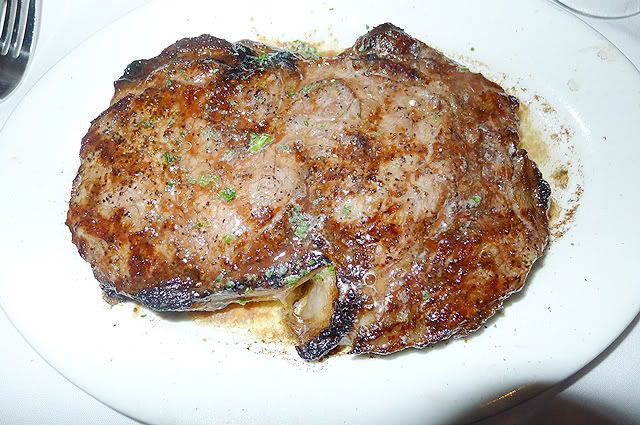 Honey's Ribeye steak
A piece of my steak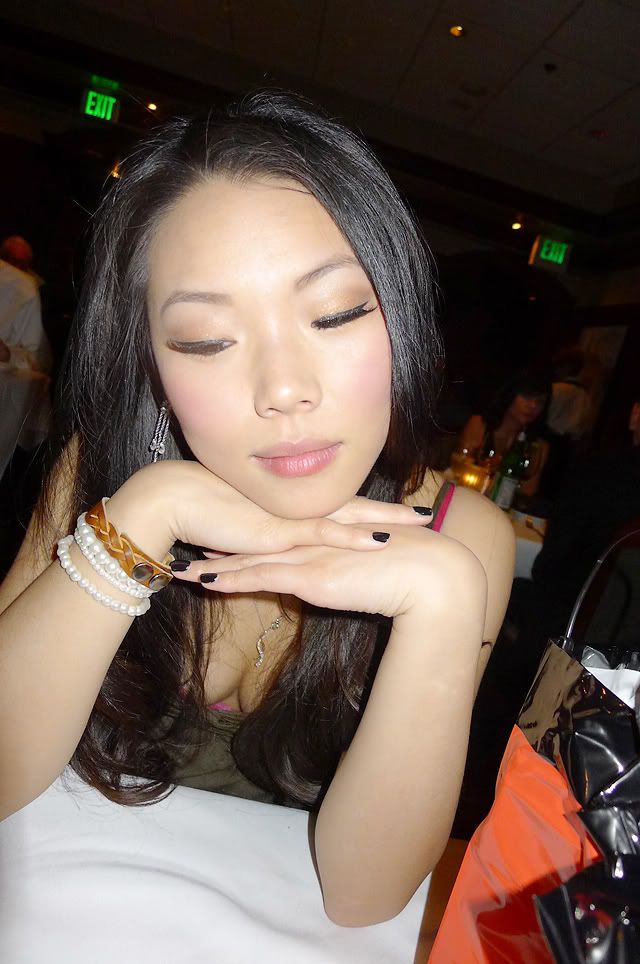 Bet everyone was annoyed with my camera's flash going off. Obnoxious~
At home cam-whoring with my roses! SO HAPPEEEE
6 beautiful roses.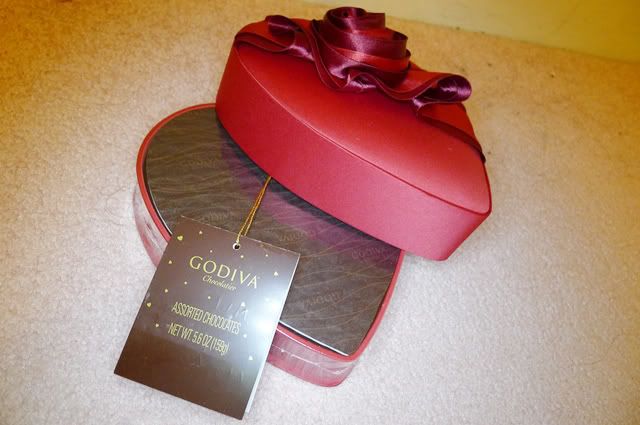 And a heart shaped box of Godiva chocolates.
Cam-whore! ♥
A couple of days ago, I also went to Abercrombie for some flip flops. I was looking for a braided strap, and leather sole and bed. These were the closest things I could find. I wanted some flip flops that were much like my Rainbows, but in a much cuter style. I also got a pair of Bursley shoes from Aldo. SO CUTE AND WAS ON SALE! OMG @__@ Loves them! Haven't thought about what to wear with them yet tho. I'm still looking for some nice oxfords. I feel like the ones I have are kind of weird looking, lol. Whatevs!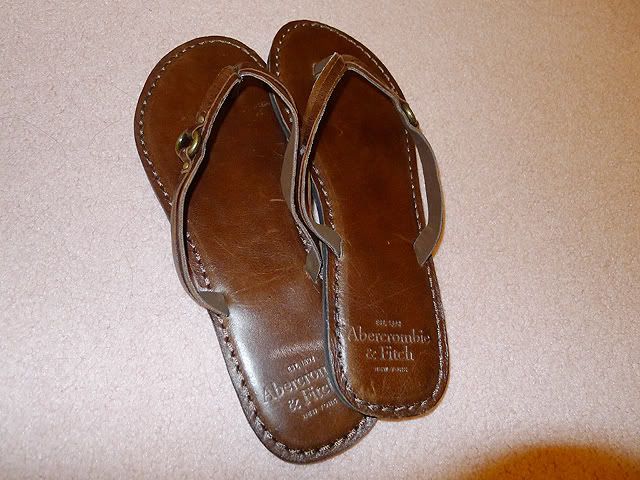 These are super comfy!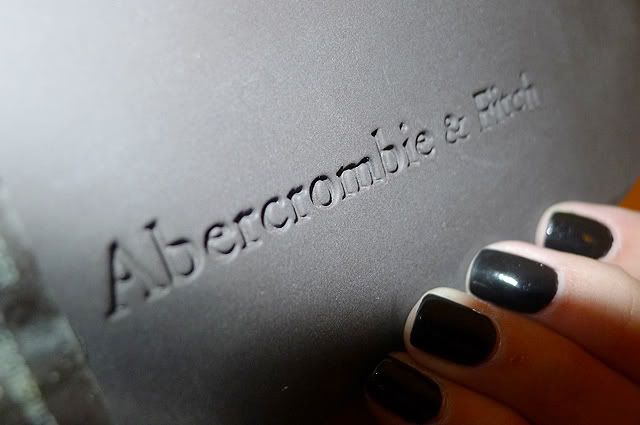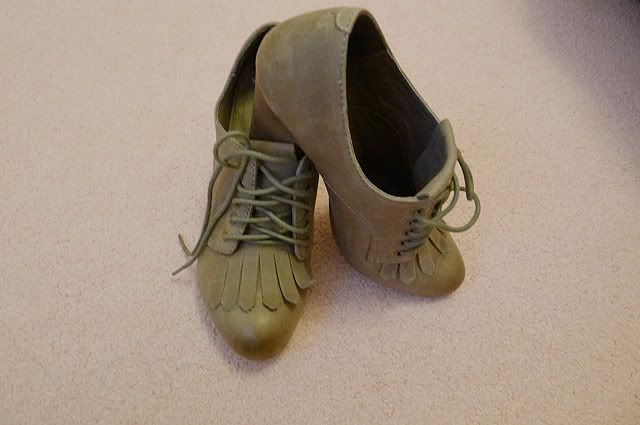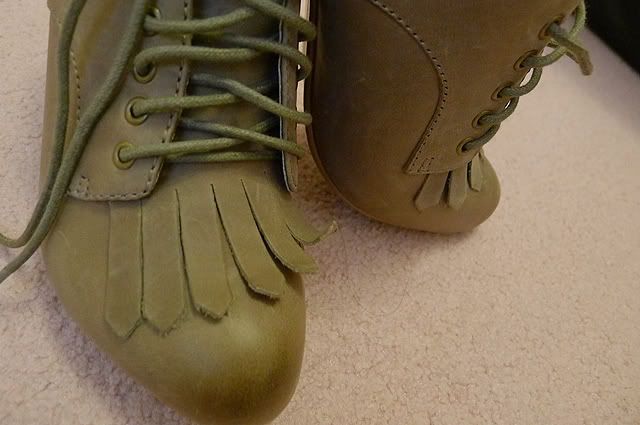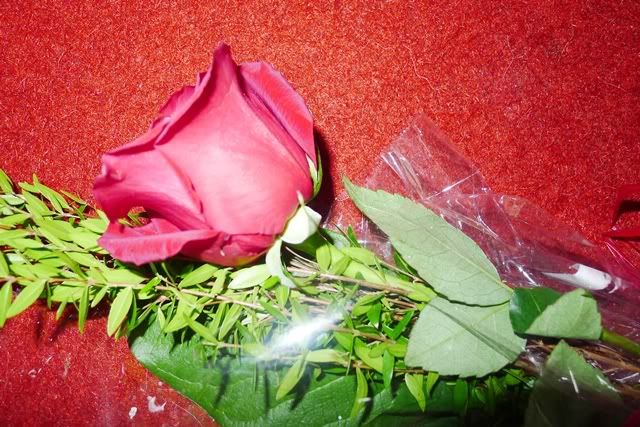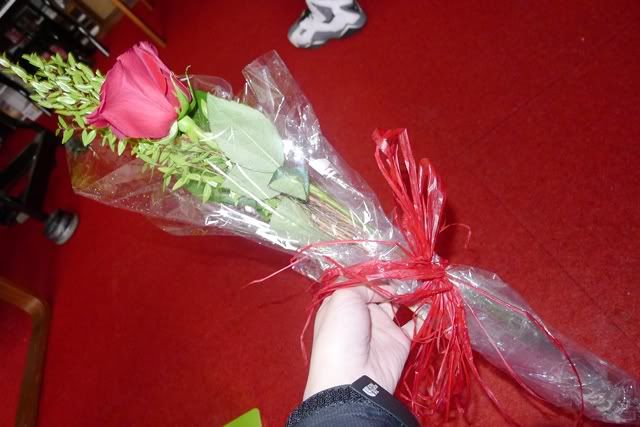 Also scored one single red rose from honey this morning! :) The "florist" wrapped it kind of ugly. :/ Oh well, lub you honey!