Welcome to the City of Angels!
For spring break 2012, Teammate and I took a short but sweet vacation to Los Angeles. We headed out on the road on Saturday, March 24, 2012 and parted on Tuesday, March 27, 2012. I had such a fun time but I wish our vacation was longer. :(
Saturday, March 24, 2012
Headed out at about 12pm to get the rental car and then we went to In n Out to grab lunch. By the time we really hit the freeway, it was about 1pm. About 3 hours later, we turned in to get gas and grab a locos taco from Taco Bell. You can barely taste the Doritos.. After our pit stop, we headed back on the road for another 3 hours. After about 3 and a half hours, we finally arrived to our destination and home for the next 3 nights. Hello Holiday Inn LAX! We checked into the hotel and I even got a voucher for a complementary drink from the lounge. We grabbed our stuff and dropped it off in our room. We got ready for dinner and headed to Roscoe's Chicken and Waffle. Unfortunately, we went the wrong way and headed to the one in Manchester. -__-' We grabbed dinner and headed back to our hotel. Service was mad slow and food wasn't that great. Decided to grab our comp drink from the lounge and a salad to munch on for later. Took our drinks and headed back upstairs just to relax. After some relaxing we headed off to sleep. It was so nice just to snuggle up to my babe. :')
Sunday, March 25, 2012
A rainy day in LA so we decided to go do some outlet shopping. We headed out to Camarillo and did some shopping there. Babe and I were hungry so we headed half a mile away to Eggs N Things for brunch. We waited for about 20 minutes for a table and the food wasn't half bad. Their swedish pancakes were pretty good but I didn't like my omelette. I had the swiss cheese and spinach, the swiss cheese isn't very good. :( Babe ordered a create your own omelette, which was pretty good. He always picks good stuff. -__- After filling up our tummies, we headed back to Camarillo Premium Outlets. There was a wide array of outlet stores to shop from. Charlotte Russe, New Balance, Lacoste, Steve Madden, Nine West, American Apparel, etc. By far, this outlet had the best customer service ever. Most times outlet stores are dirty, the boxes, clothes, accessories strewn all over the floor, don't even get me started about the customer service... Quite the contrary here, we were greeted kindly upon entering the threshold and thanked when we left without buying anything. After finishing up, we headed home to change for dinner.
For dinner, we headed to the heart of Beverly Hills to a steakhouse called Mastro's. We were greeted warmly as we walked through the water streamesque vault door. Our hostess lead us up a spiraling staircase and through all the liveliness to our table. Live music and people chatting up a storm. We took a seat and our waiter came over to greet us and was very informative about the menu. We ordered the jumbo lump crab stuffed mushrooms as an appetizer and the lobster mashed potatoes as our side. I had the bone in filet mignon in medium rare and Babe had the New York steak strip in medium rare. The stuffed mushrooms were hot and delicious and served with cloth wrapped lemons to squeeze over our mushrooms for that extra zest. The bone in filet and New York steak strip were served on 400 degree plates. My filet was very good and had a slight crisp to it while the New York strip was juicy and tender. Our waiter helped serve our lobster mashed potatoes on our plates. The pieces of lobster were quite large and the bowl of mashed potatoes could serve at least 4 people. Babe was smart to cut up all his New York strip into little pieces and let the rare sections cook on the plate. After dinner we headed home to do some more relaxing. I was so full from dinner so we watched David Blaine on tv before I drifted off to sleep.
Monday, March 26, 2012
Disneyland day! Time to pop my Disneyland cherry! We headed off to Disneyland around 12pm and spent the whole day there. We parked in Jessie's section of the parking lot and took the shuttle bus to the park. The bus driver was quite entertaining, he had lots of corny jokes but it was cute. We hopped off the bus and decided to go to California Adventures first. We grabbed lunch first then headed off to the rides. We rode the Little Mermaid which was so cute! Then we went in line for the 3D shooting game. I lost to babe the shit talker but for what it's worth, I had better accuracy. ;) After the losing in the shooting game we went to Soarin' California which was a bit lame, haha. After that we went to get in line for Tower of Terror. This ride was a mindfuck but was still entertaining. It's kind of like Drop Zone in Great America, but Tower of Terror goes up and descends quickly.
Decided it was getting late, so we had to go to Disneyland! We hopped in line for Space Mountain which was very exciting, it even had good music! HAHA. After Space Mountain, we went to the Buzz Lightyear game which I DOMINATED! Babe was so mad and asked how I got from 10,000+ points to 40,000+ while he still had 18,000+. I'm a galactic warrior, that's why. We headed in the direction of the famous castle but it was closed off for the fireworks that night but managed to get a picture in anyways. We grabbed some hot dogs and stood in the large crowd to view the fireworks. This idiot with a balloon totally ruined it, the balloon was cockblocking my view of the fireworks/castle. RUDE... We left the park before the fireworks ended so we could beat the traffic. Disneyland was so magical, the fireworks were a nice ending to my first time there. We hadn't had a real dinner so we went to Cheesecake factory in Redondo Beach, it was so fancy... Had valet parking and everything! We headed home and it dawned on me that it would be our last night in LA. :(
Tuesday, March 27, 2012
We had to check out of the hotel by 12pm but I still didn't get to see the pool. We headed to the pool for about an hour before we headed back upstairs. We grabbed all our stuff and left. :'( Decided to get some Pink's hot dogs in Hollywood. The line was pretty long but it moved pretty quickly. Babe had the Lord of the Rings and guacamole dog, while I ordered the Planet Hollywood and the bacon chili dog. Babe's Lord of the Rings was good and had an interesting texture with the onion rings. The guacamole dog was very refreshing after eating the Lord of the Rings. My bacon chili dog was good but the Planet Hollywood was awful. The Planet Hollywood was nearly the same as the bacon chili dog except it had mushrooms. The mushrooms were awful like they were canned and I had enough bacon and chili. Very popular place in LA and many celebrities have been there e.g. Emeril, Dr. Phil, Laurence Fishburne, etc. After Pink's we headed to Pinkberry to grab some froyo before we were en route back home. I tried the original and the salted caramel. Babe actually likes the salted caramel froyo, usually he doesn't like anything salted caramel. After we had our sweet fix, said our goodbyes. :(
Our vacation felt so short, I wish it were longer. One day... I will have 6 month long vacations, twice a year.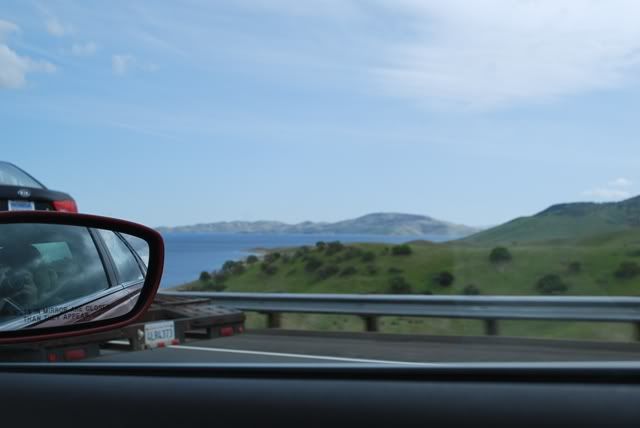 En route
Pretty scenery
Pretty clouds
Locos taco snack
Our home for the next 3 nights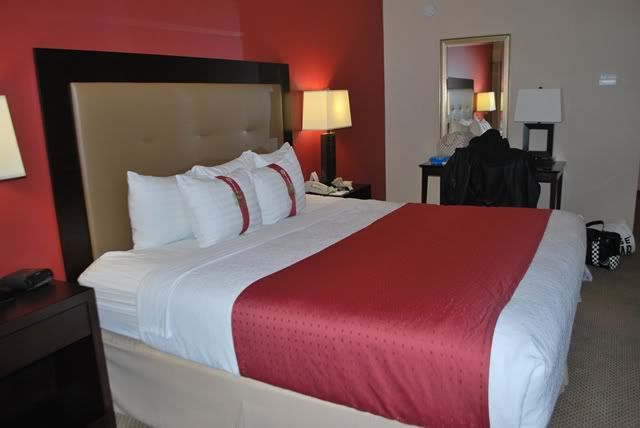 Our bed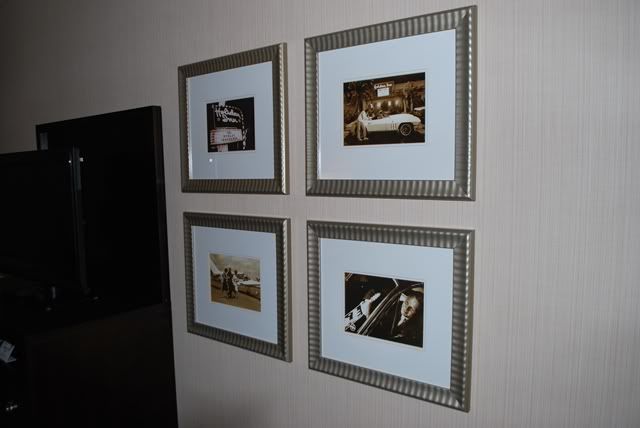 Old Holiday Inn pictures
Roscoe's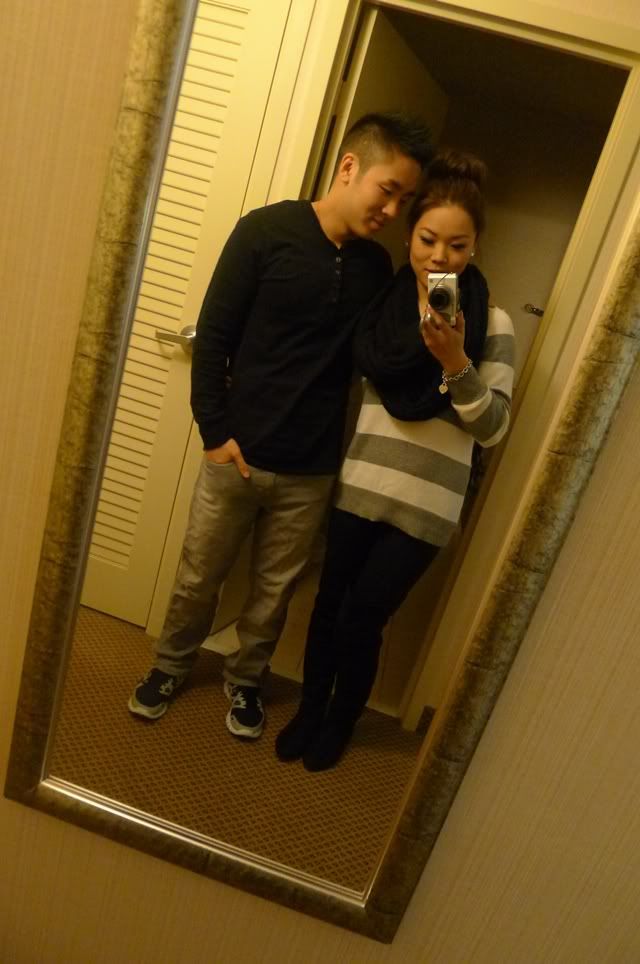 Shopping time!
Mastro's
Complementary bread
Harrow :)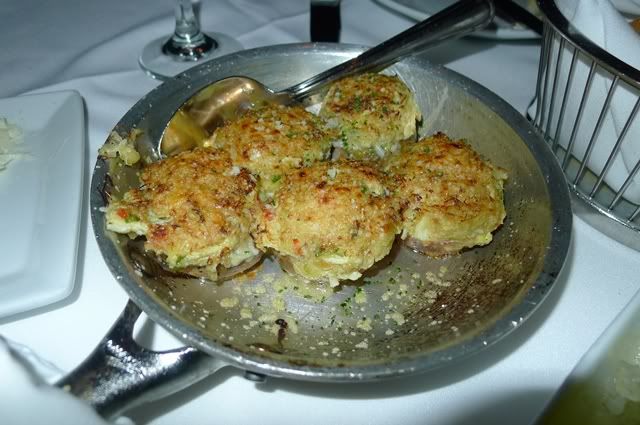 Stuffed mushroom
Lemons
My bone in filet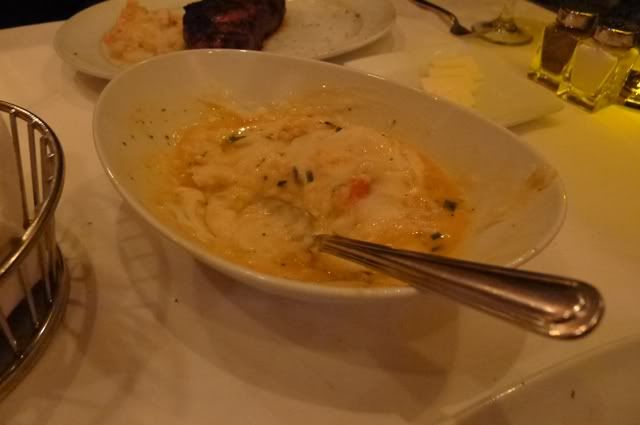 Lobster mashed potatoes
Babe's New York Strip
♥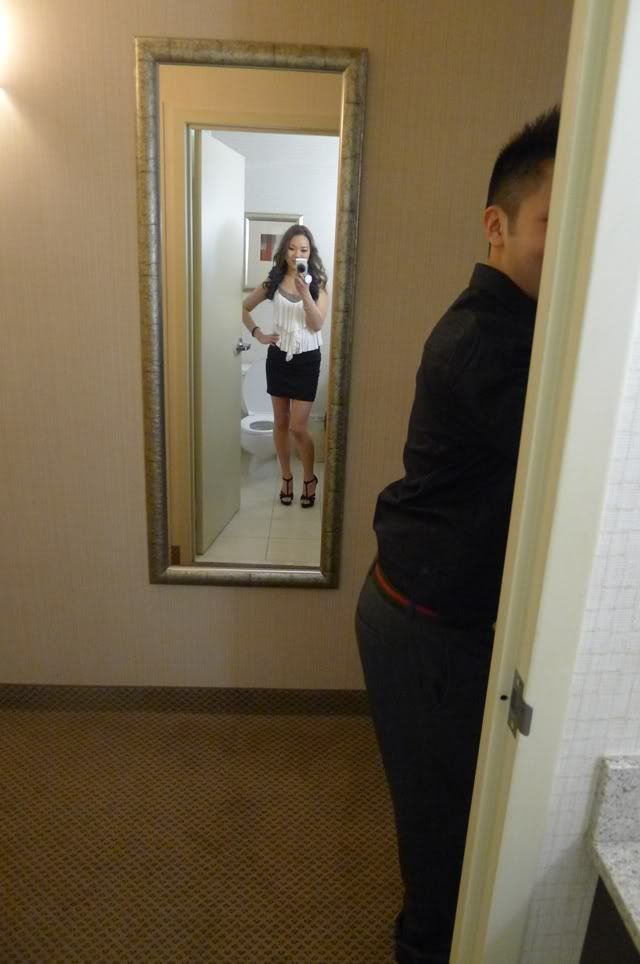 Acting silly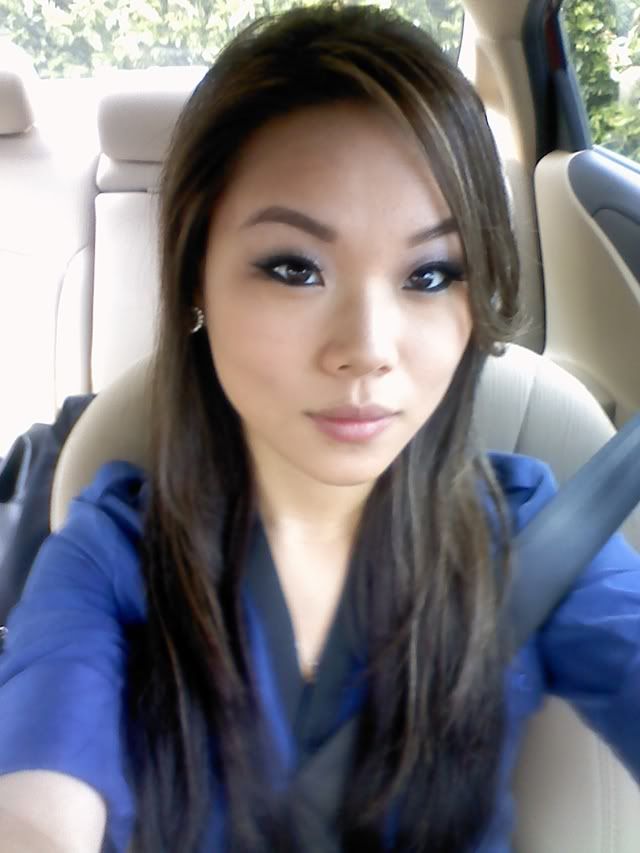 On the way to Disneyland!!!!!!!!!11111 OMAIGAWSH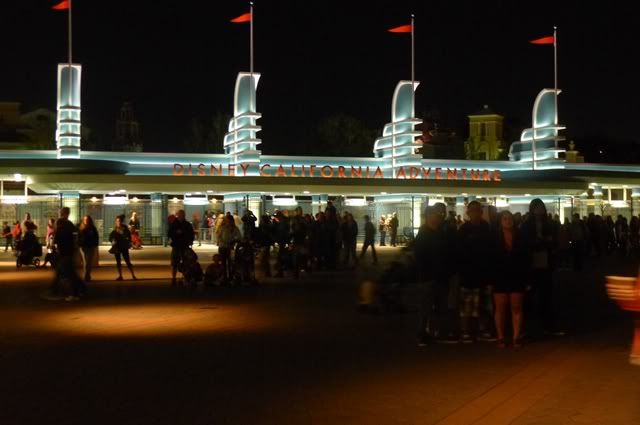 California Adventures!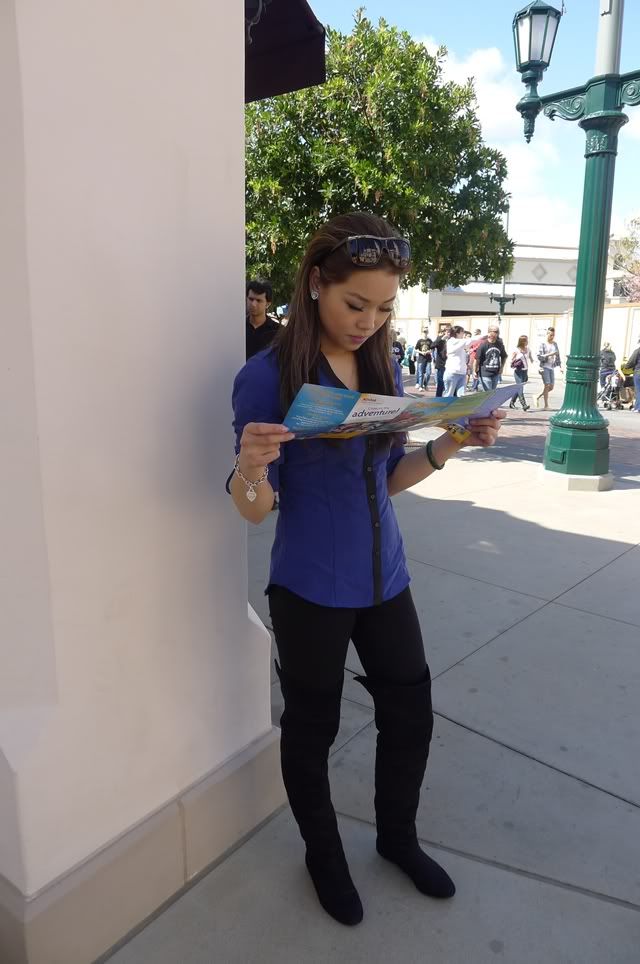 Babe took this :D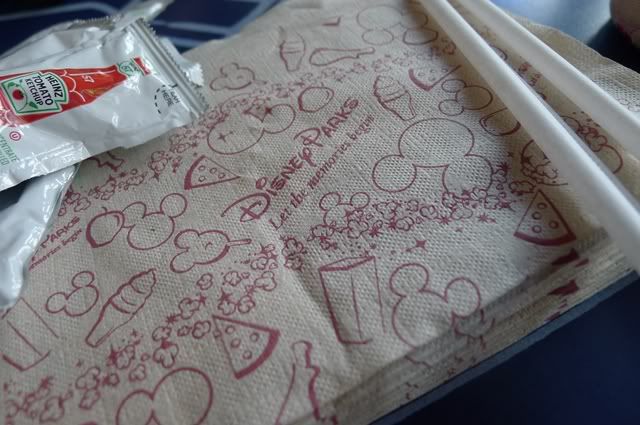 Where magic happens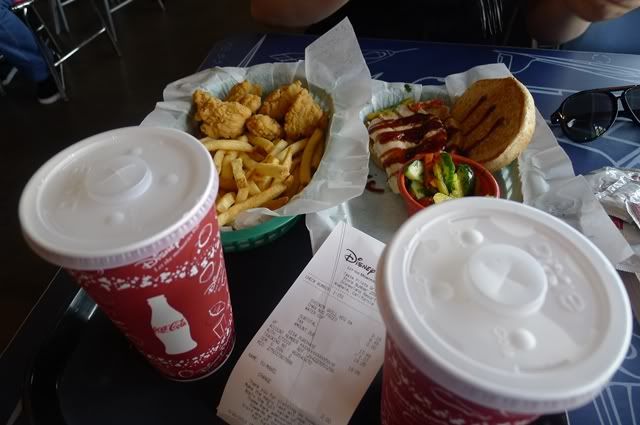 Nomz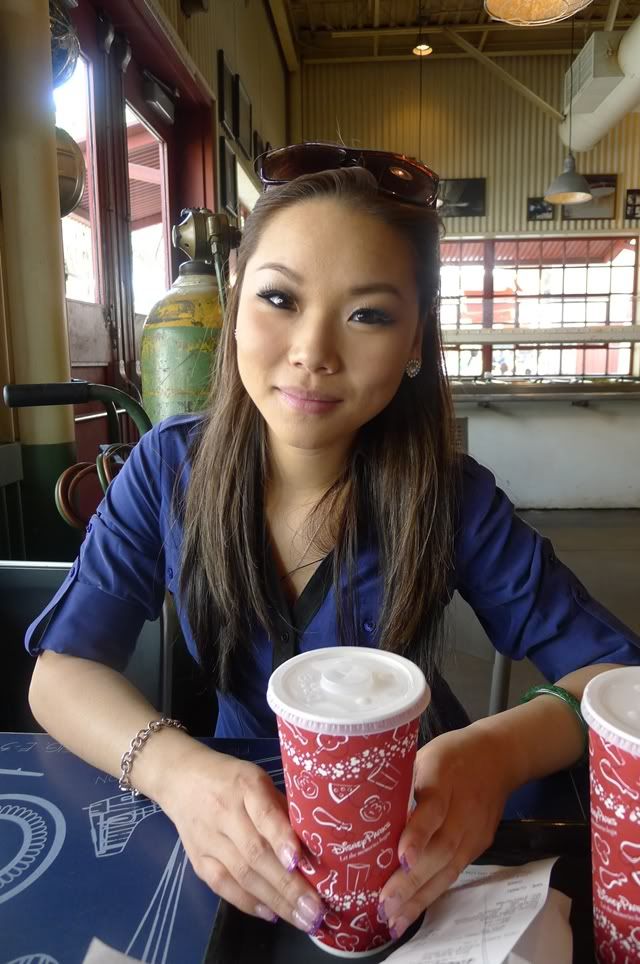 :)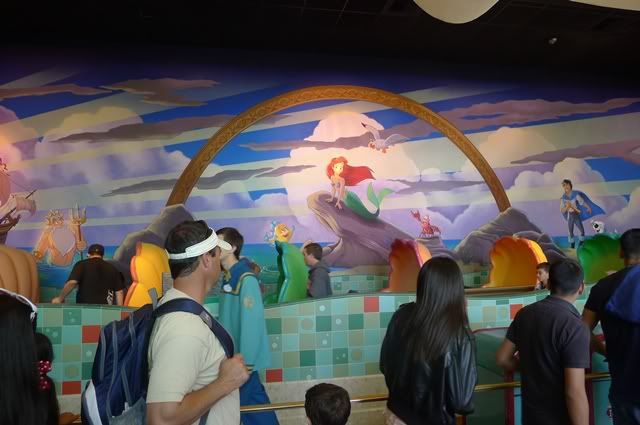 Little Mermaid ride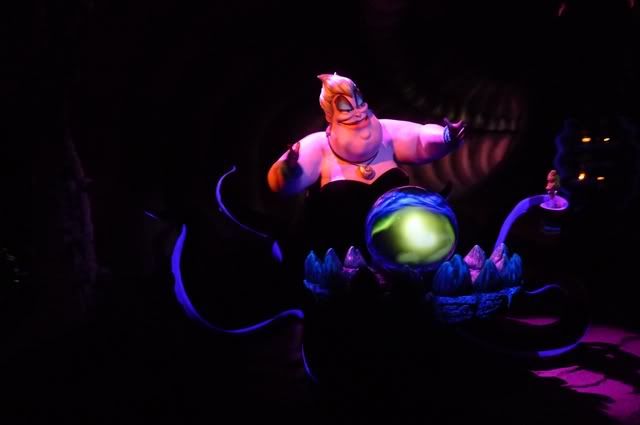 Y so evil?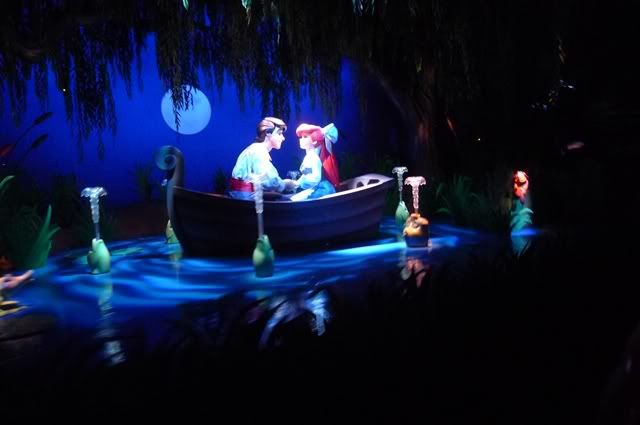 :')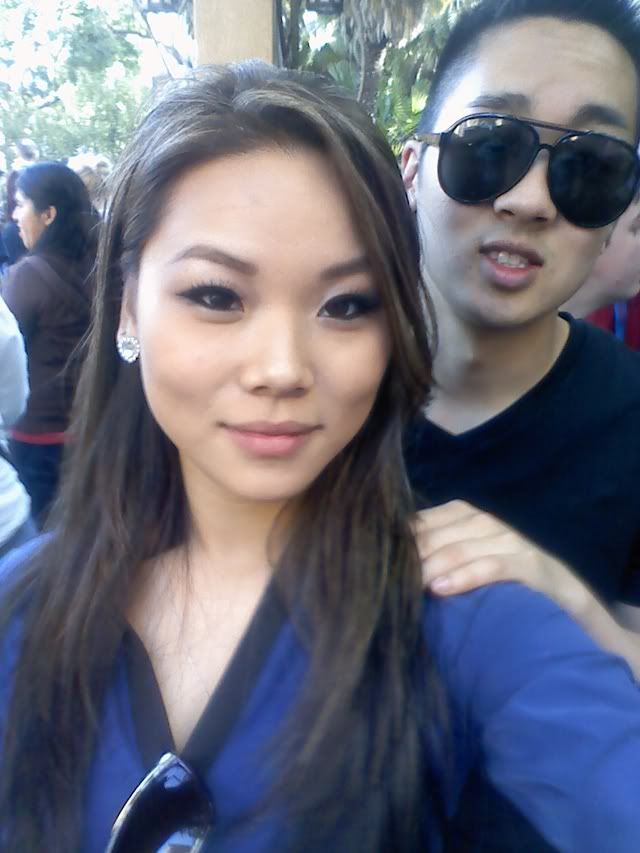 Waiting for Tower of Terror
Waiting in line nom.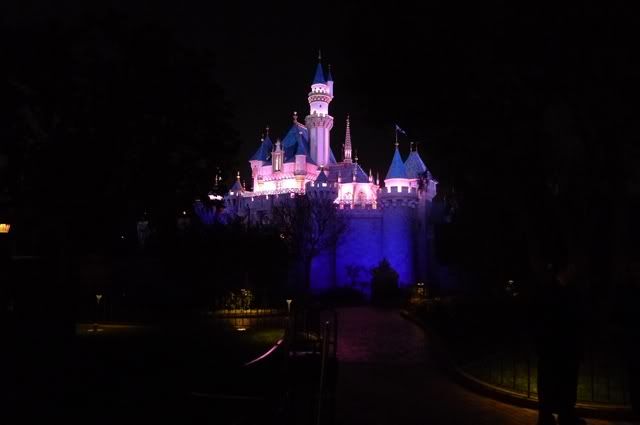 Disneyland!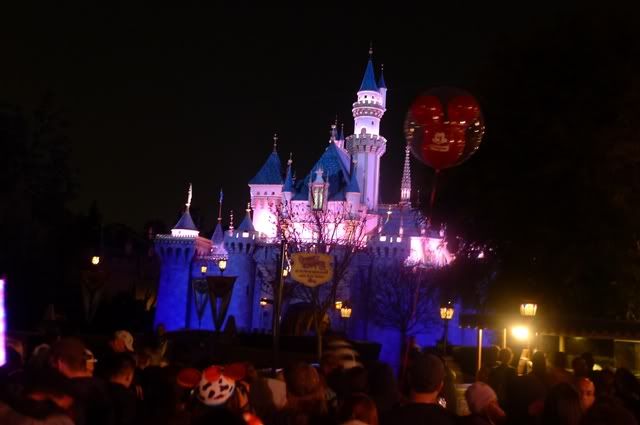 That effing balloon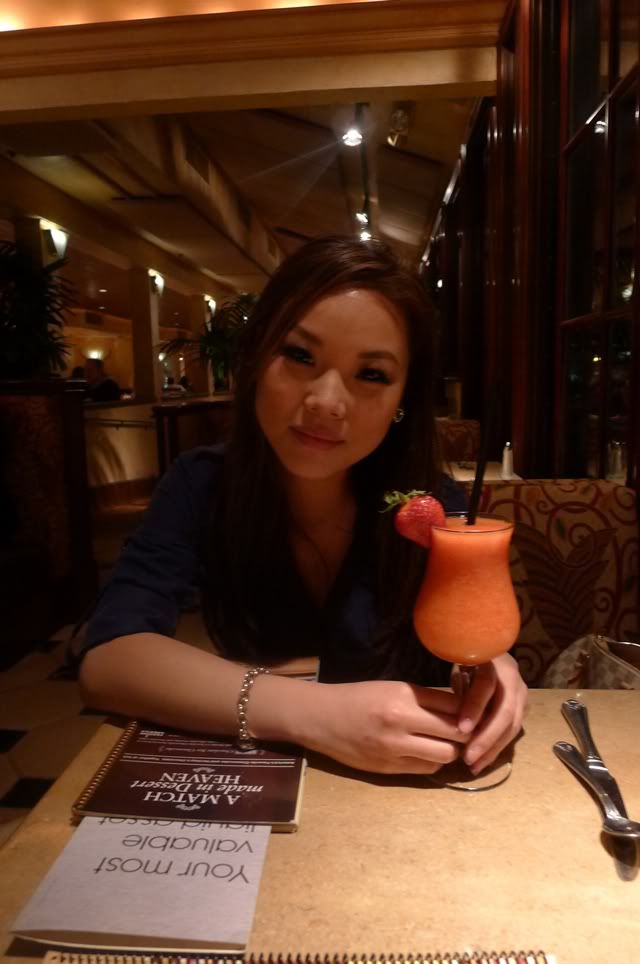 Cheesecake factory in Redondo Beach was mad fancy.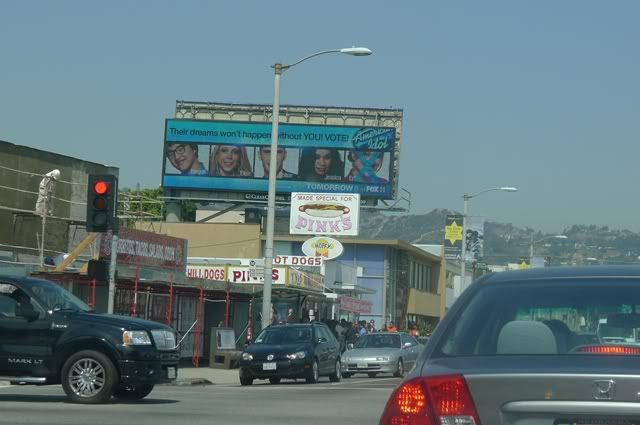 PINK'S!
Wall of fame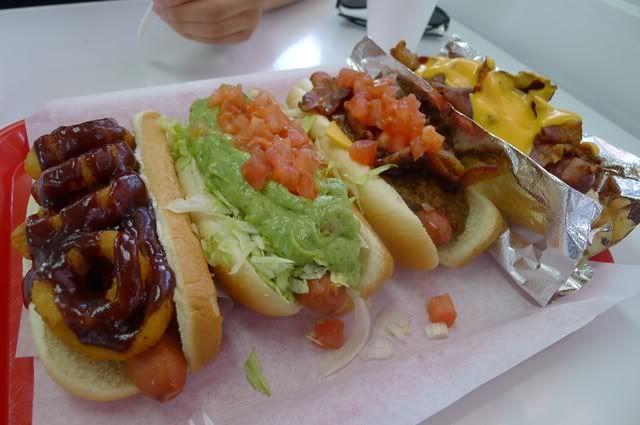 Our doggys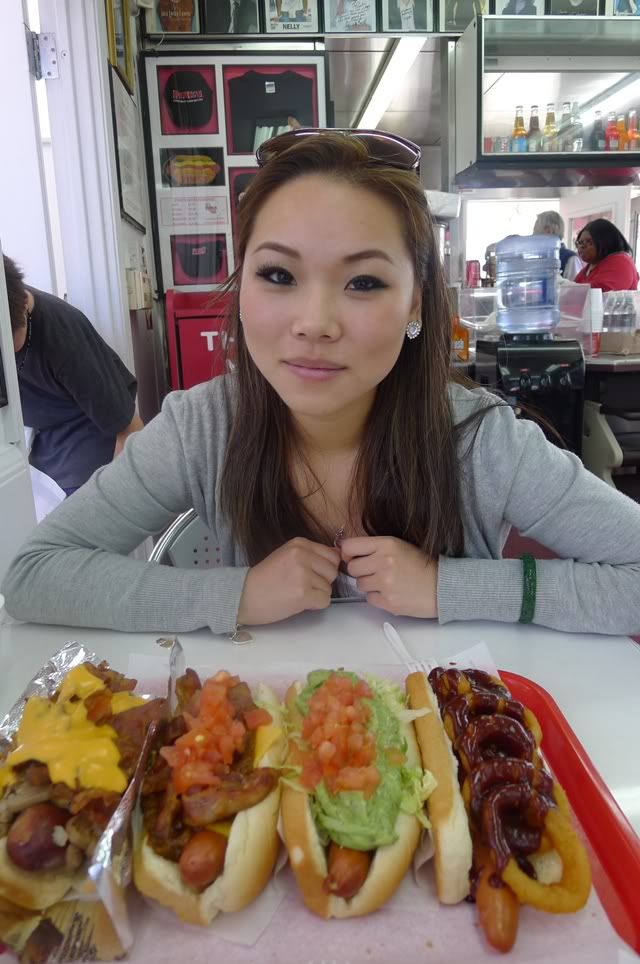 For me?!
Haha, we saw this on the way to Pinkberry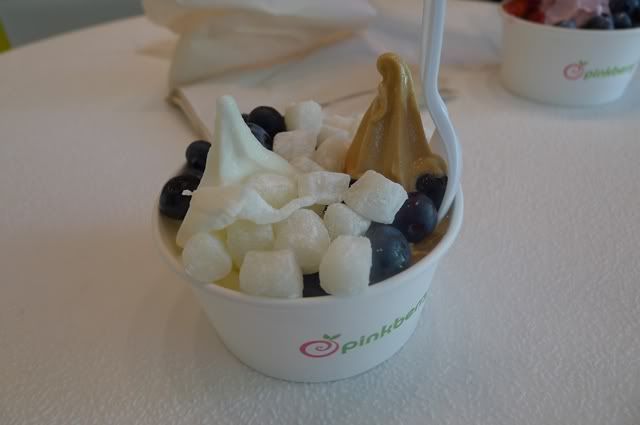 Mine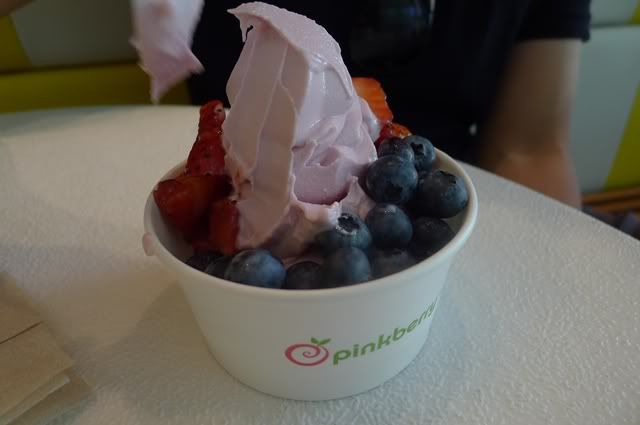 His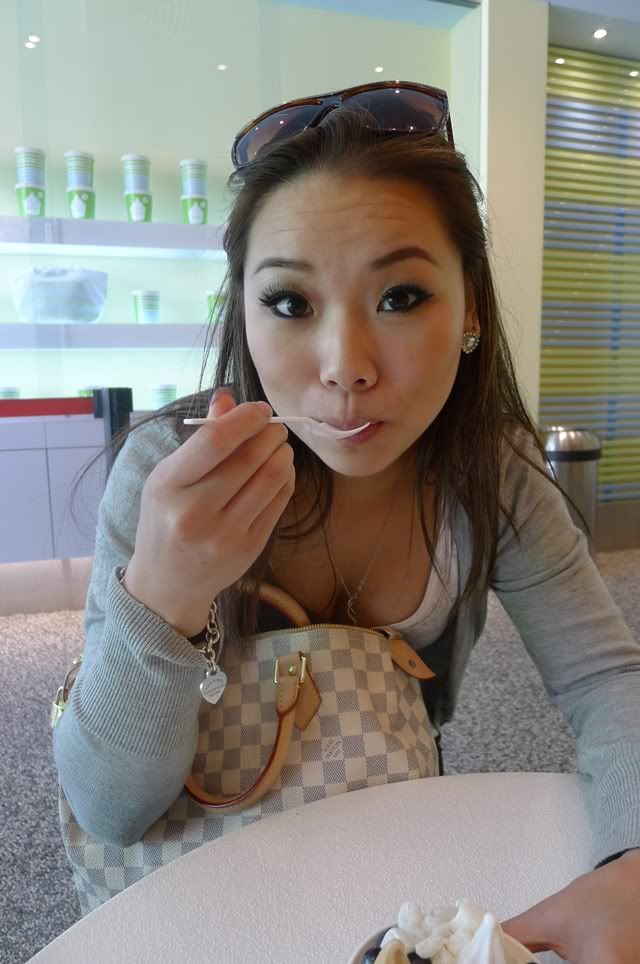 Nom
CREEP CREEP!
Babe is not bad at taking pics. :)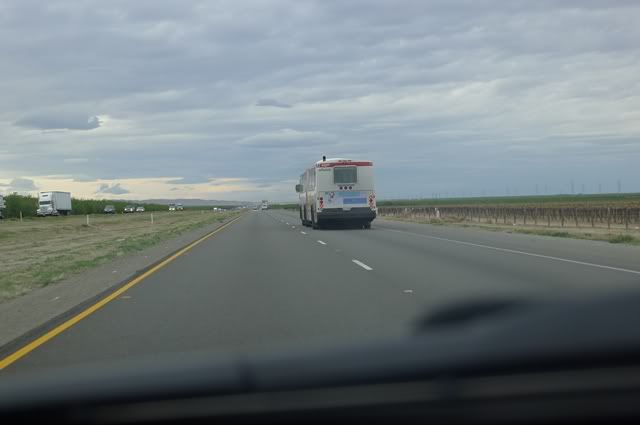 Back home and we see this. HAHA