Two days ago, I had a mental breakdown... I don't think I'll reveal the details of what happened (nothing serious anyway). I think I must just make my Xanga a private space (because I barely use it) for me and my friends (like Regina has) that really want to know about my soft side.
After this "mental breakdown" I went to retail therapy to relieve myself. Mind you I didn't spend any money like I said I wasn't.
Went to Hollister Co. to check out some stuff. Their clothes are pricey when they come out but that dies down after the seasonal changes. I got a bottle of body spray and it smells like the lipgloss that I got. Smells good, btw. Also got a cute little camisole shirt.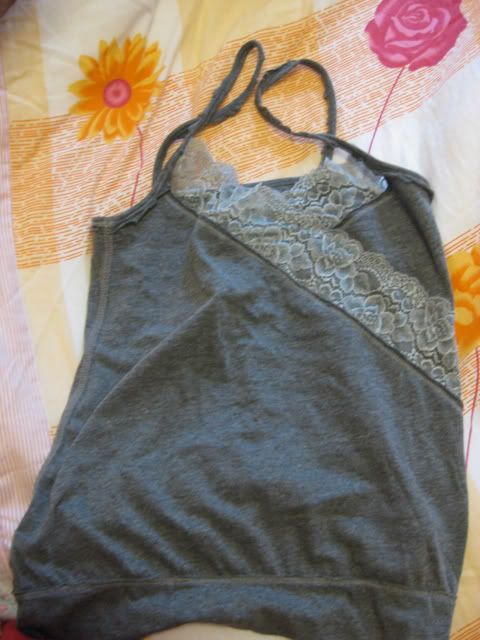 Went to Aerie too, to pick up my free gift for being on A-List. :) The nice associate told me this was the last month that they were doing free gifts on A-List. :[ Sucks for the people that didn't get it, lol.
Just in time for Valentine's Day!
Finally got my shoes in the mail. So excited for my Forever 21 ones! :P Have too many shoes already, lah. Why buy so much?! GRR.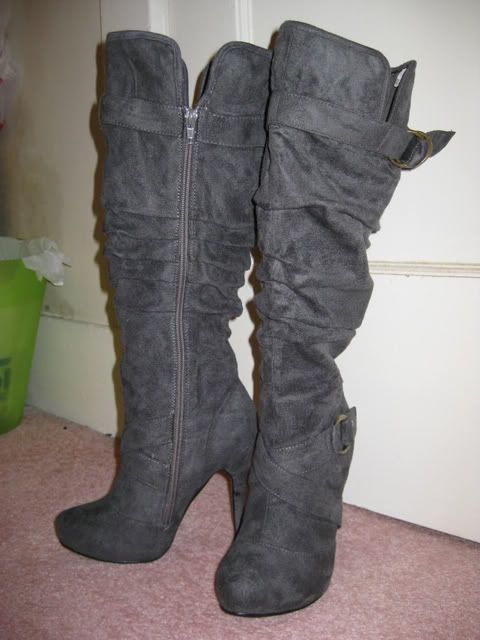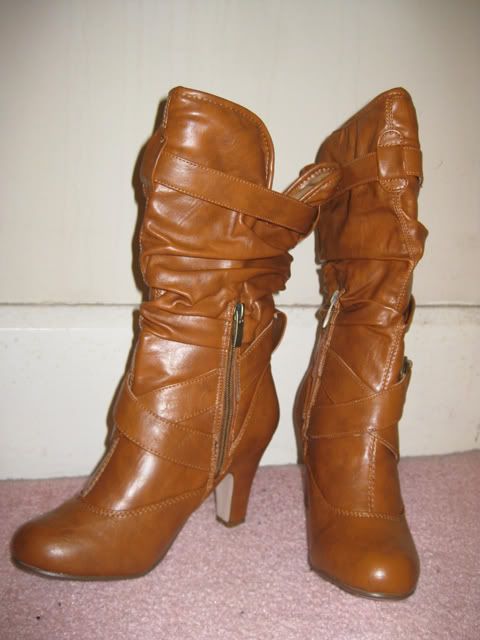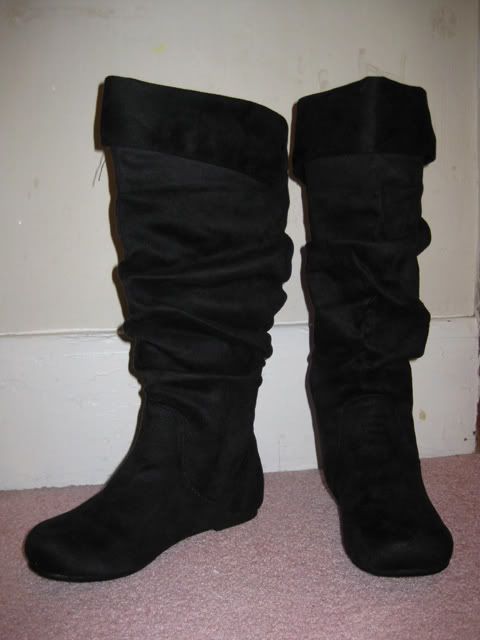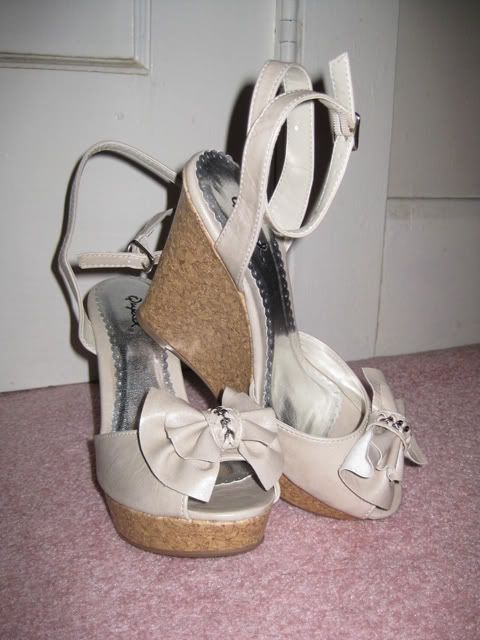 Stocked up on the boots and got a pair of wedges. :P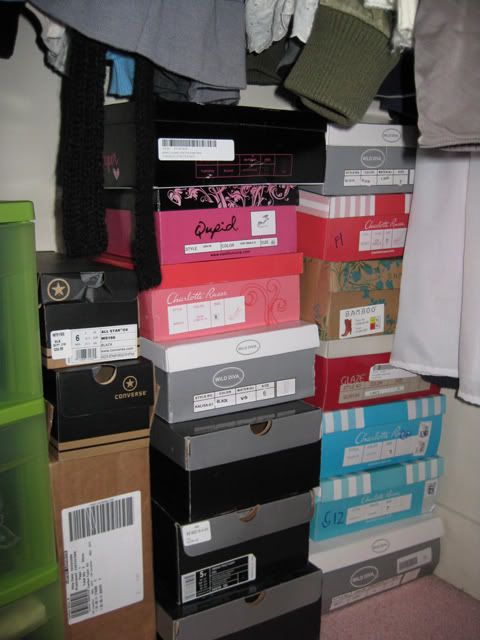 Too many shoes! Not including the ones I have in my downstairs. :[
Also, baby got me the cardigan I wanted from Forever21, turns out its not really a cardigan... more like lingerie, bleh.
And I finally got my shot glass from Lawrence like... 2 weeks ago, haha!