Tomorrow will be my 19th birthday! YAY! Two more years until I can legally consume alcohol! Whoot whoot. I'm excited. Plan on getting my nails done. I don't know... hrmm, it is currently raining season and I don't don't think I'll be wearing sandals for a long time. So maybe not. Today's weather was utterly and completely MORONIC! When I left the house for school it was foggy and by the time I got to school around 10:30AM it was sprinkling. By the time it was 11AM it was full on rain. No joke. By the time I got to honeybee's car it stopped raining altogether. JEEEZ! Well other than that, I will be getting another tattoo and my cartilage re-pierced. Industrial or regular cartilage. We shall see. Then probably going to go to my 1v1 dinner with my beloved Jennifer♥. Augh, I am so excited the anticipation is killing me!
Other than birthday nonsense, I bought some 100% acetone yesterday, which still reminds me that I need to touch up my nails. Erm, yeah. I don't think it works that well. It dries up really fast.
I think I should really start working out, bleh. After the drab weather is over I will. Just in time for summer to be swimsuit ready! YAY!
Went out on Saturday night with my Ohana to eat some ELEPHANT BAR! We waited about... an hour and a half for some seats but that's alright. The bill was about $70+ for a party of six, didn't even force gratuity!!! FUCK YOU KOME NEVER GOING THERE AGAIN! But yeah. Nice staff, even though we did wait for a long time. Food was decent. Daddy was probably extremely mad about waiting for so long.
So yeah, that's about it. Will be washing my hair tonight and curling it tomorrow morning! Yay, going to look cute. Pray to God the weather will not ruin it and won't be too cold to wear what I want! Yay! ♥
Got some pictures of food from other days too! Enjoy! ♥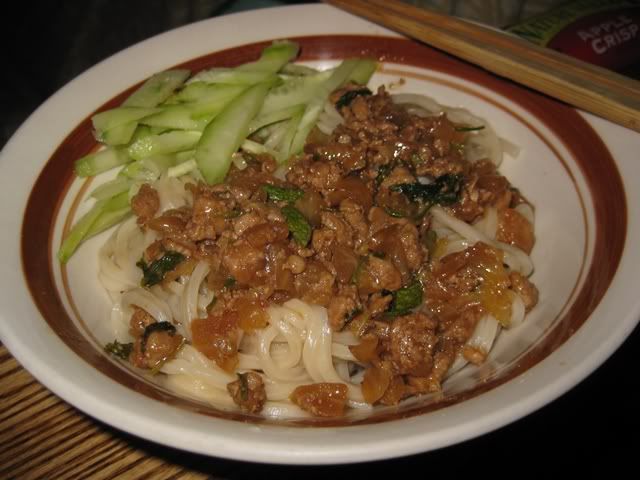 Za jang mein that Mina and honeybee are dying to eat! :)
Toishan bo jai fan! YUMS.
Sister's green tea, ginger, lime spritzer! DROOL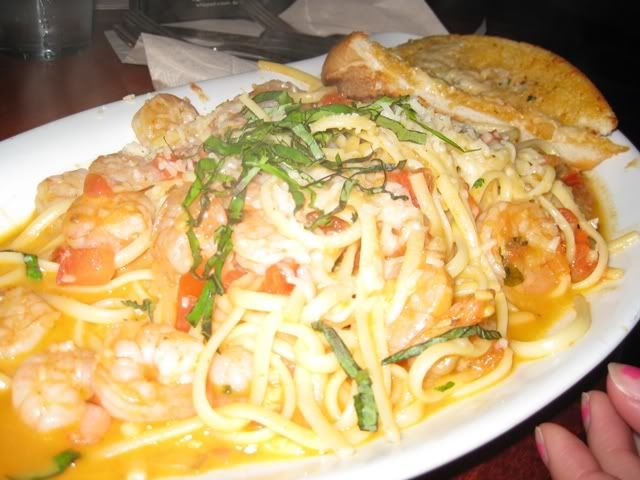 Sister's shrimp scampi, she doesn't even like shrimp!
Delish philly cheese steak.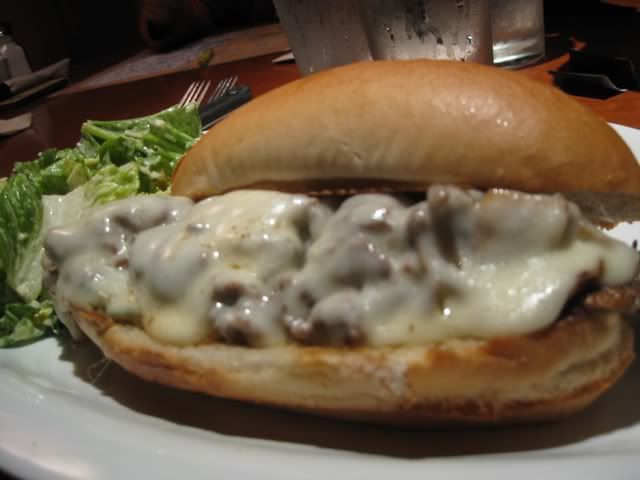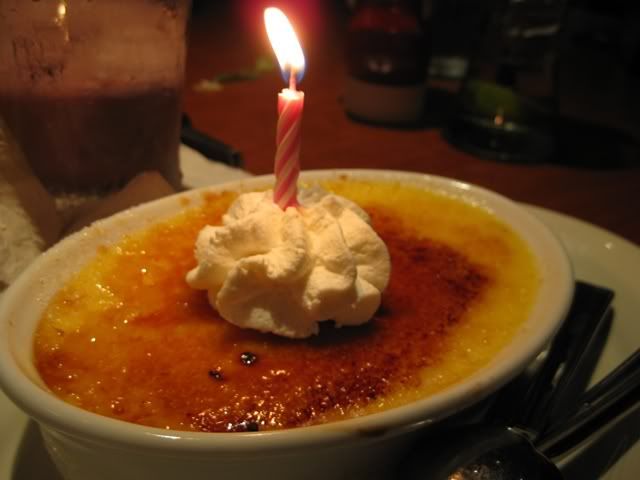 DESSERT! Creamy creme brulee!