When I came to, it was around 7:45am or so but I went back to sleep. Around 8:30am I finally woke up and so did Amy, I put on the complementary robe and plopped on her bed. I flipped up the covers and revealed that she fell asleep with both of our cameras, and her cell phone, lol.
We both got up after that and went to the bathroom to get ready for our last day in Vegas. We put on our face and our outfit for the day. It was almost time to check out of the suite as well. We packed everything that belonged to us and dragged out luggage with us to MGM Grand. We took the TRAM once again to MGM Grand, then dropped off our stuff with Amy's mom's friend and went to eat breakfast. I ordered a delicious Belgian waffle with strawberries and blueberries. It looked as great as it tasted, and once again I wasn't disappointed. Amy got an omelet with so little has browns! :( Then we ordered another side of hash browns, yum!
We talked about random stuff and asked for the check. After Amy's mom came by we went upstairs to freshen up and then all four of us went out to grab a taxi so we could go to Crystal's. Crystal's is this fancy mall with a ton of high end stores. We walked around at Gucci, Miu Miu, Louis Vuitton, Dior and Tiffany & Co. While we were in Miu Miu, the kind associate there offered us something to drink, he said they had water and champagne. Amy got a water and then turned to me and laughed because she knew what I would like. I got the champagne, obviously. The associate then told us a story about how he asked a girl that was in the store before what she wanted to drink, she answered champagne, then the mother of the girl asked the associate what her daughter was drinking. He answered champagne, the mother's answer was, "oh, she's underage." The associate answered, "Oh." [But you're in Vegas.] /insert LOL here. yes, one of those had to be there moments again.
The champagne was damn good, then we left. After Miu Miu, we went into Tiffany & Co. which took a while. After Tiffany & Co. Amy kept asking around what time the Bellagio fountain show would start. We got different answers but whatever. We walked to the Bellagio and waited a little bit before the show started. It was so beautiful! :'D (Insert epic Bellagio music here) After the fountain show, we walked toward the M&M, and Coca Cola stores. I bought a mini Coca Cola cup, and a tube of mini M&Ms at the stores. I wanted to get that yard long margarita that everyone was toting so I fucking got it! $10! Oh well, it was worth how much I got. After getting the margarita, Amy and I went back to MGM Grand to eat dinner with her mom and her mom's friend. We ate at Wolfgang Puck once again, but it was good. Amy's mom and her friend got the steak, Amy got salmon again (I think), and I got the linguni with clams, yum!
After dinner we went up to the suite to freshen up and relaxed for a little bit. It was almost time for our flight, so we had to catch a taxi to take us to the airport.
Finally at the airport.. It was more bitter than sweet. I enjoyed Las Vegas so much and now I have to leave. But I promise you this, Las Vegas, Nevada, I will be back!!!
Thank you for the wonderful time and beautiful memories. ♥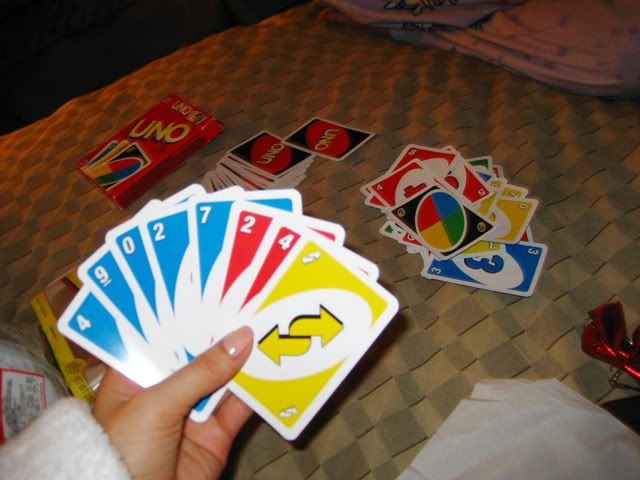 UNO!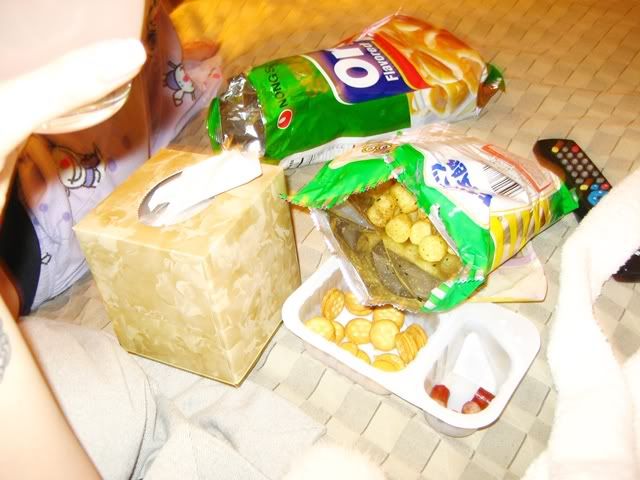 Nomming!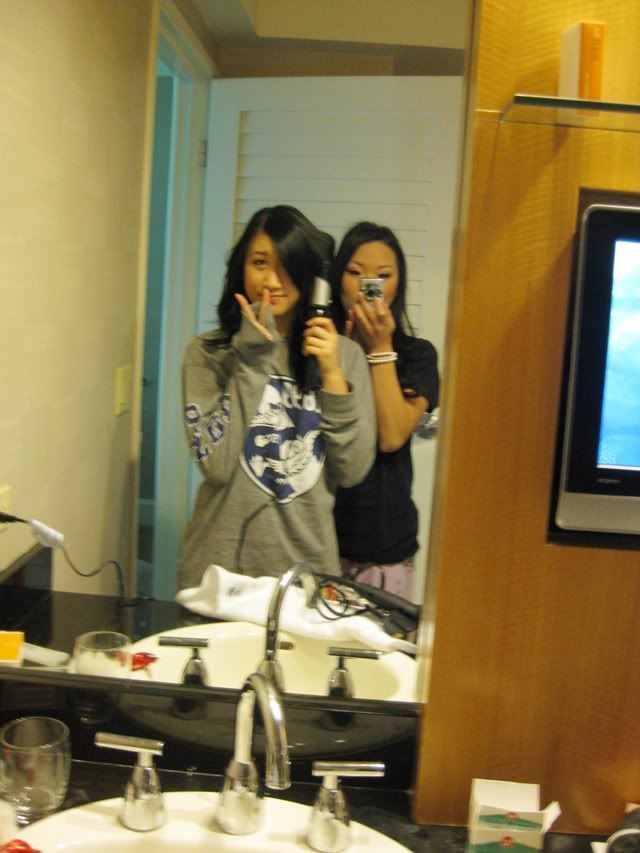 Las Vegas 早!!!
Cam whore pic 1 of the morning
Cute girl curling her hair
Work ittt!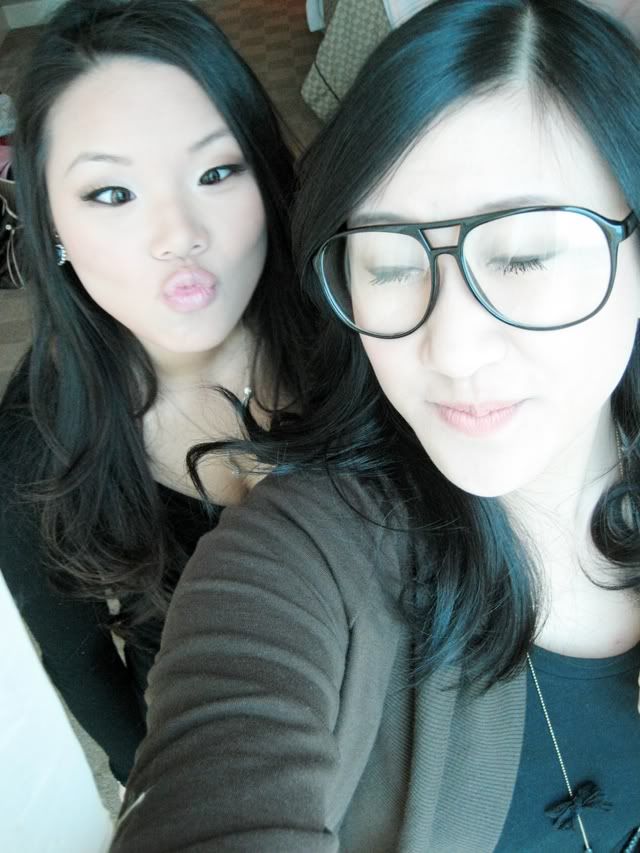 Good morning Las Vegas!
My breakfast, so yum!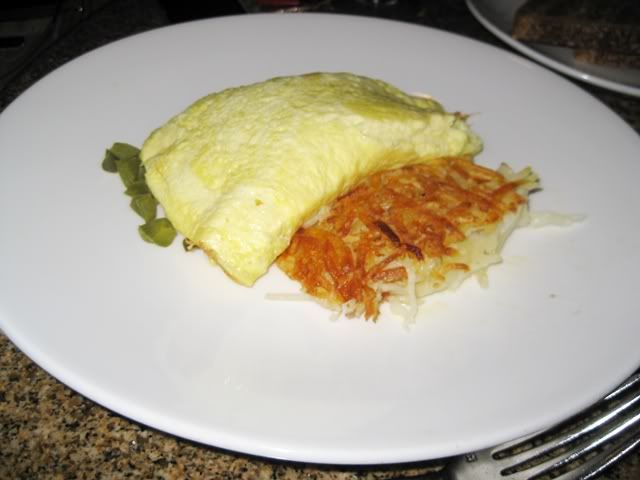 Amy's breakfast, yum!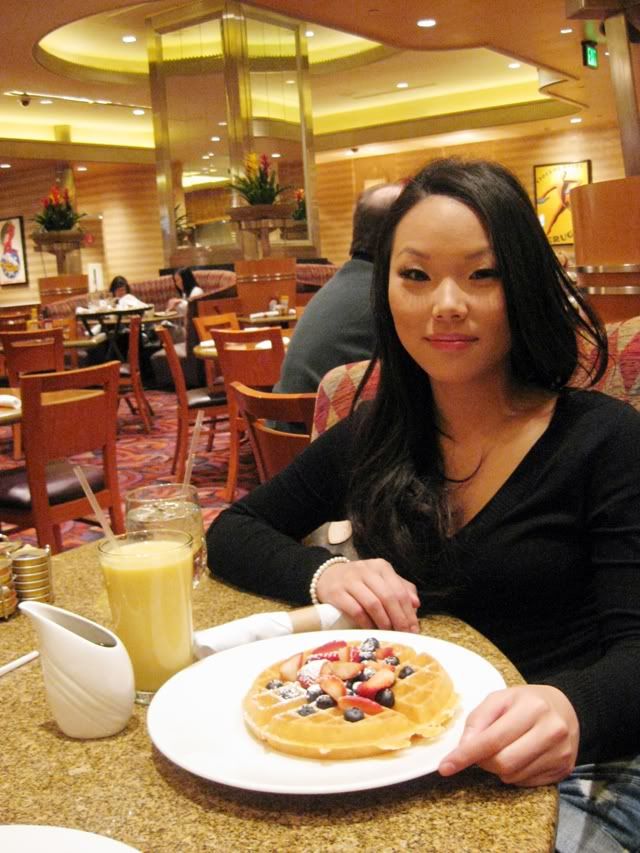 Hello, breakfast. :)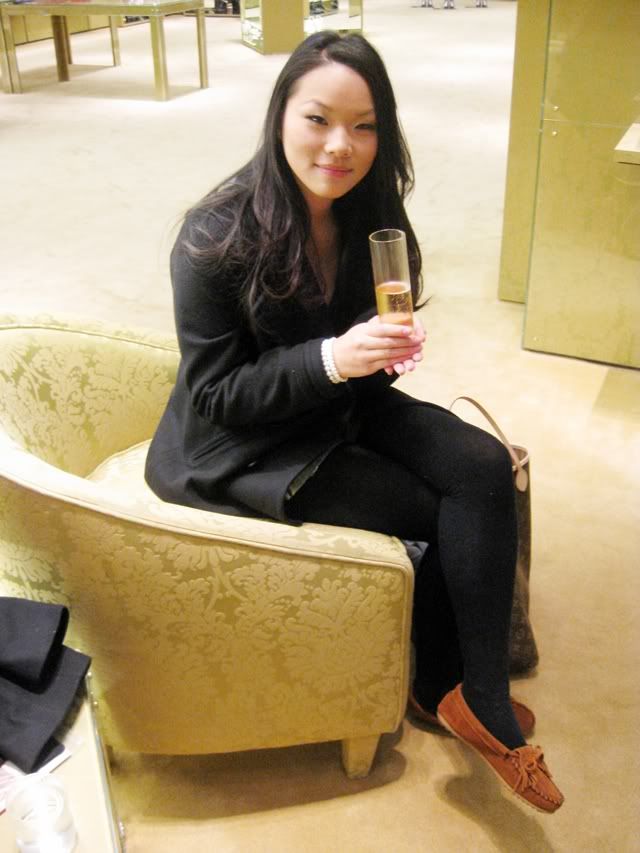 Miu Miu, drinking champagne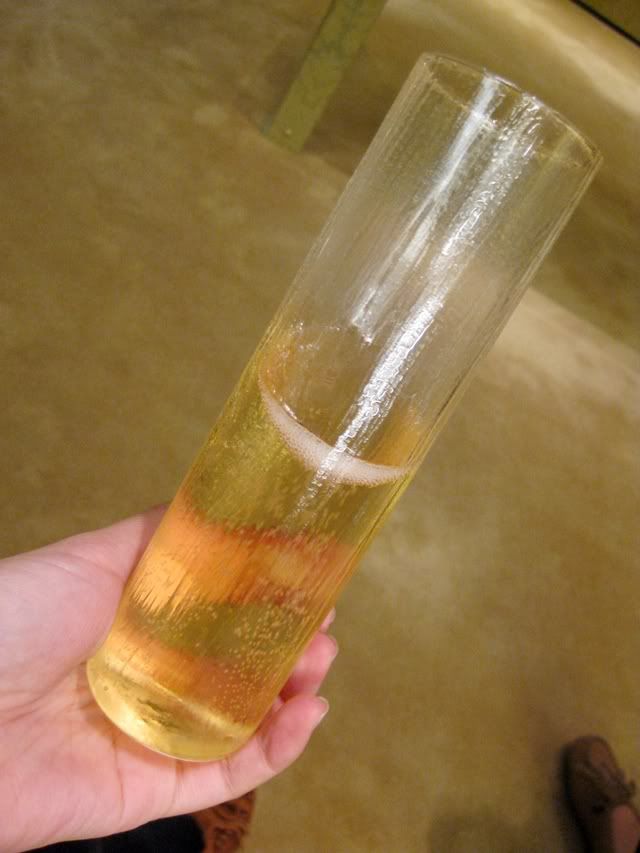 Bubblay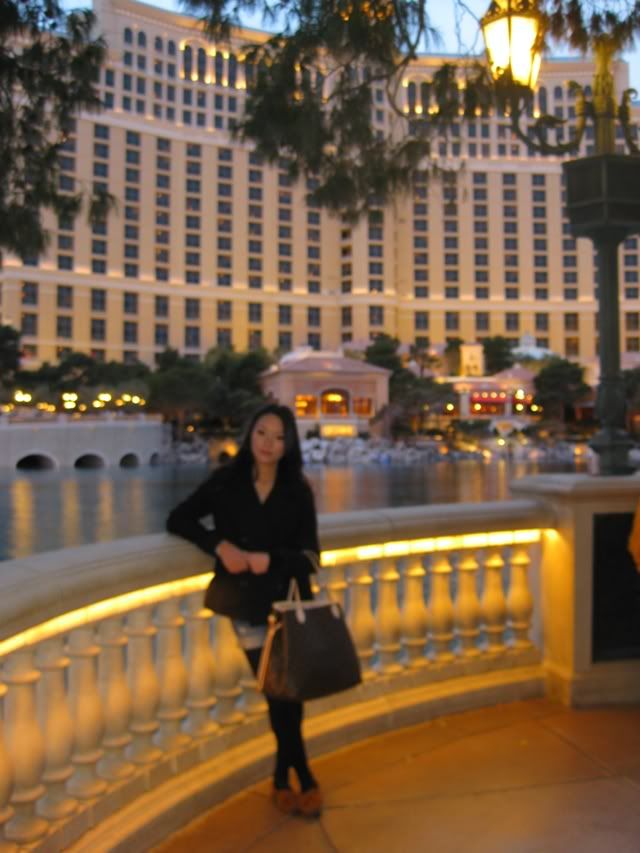 Bellagio fountains.
MGM street
Yummy margarita!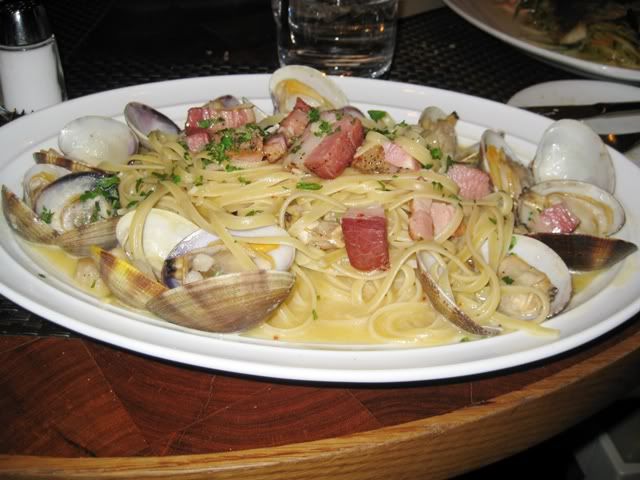 My linguini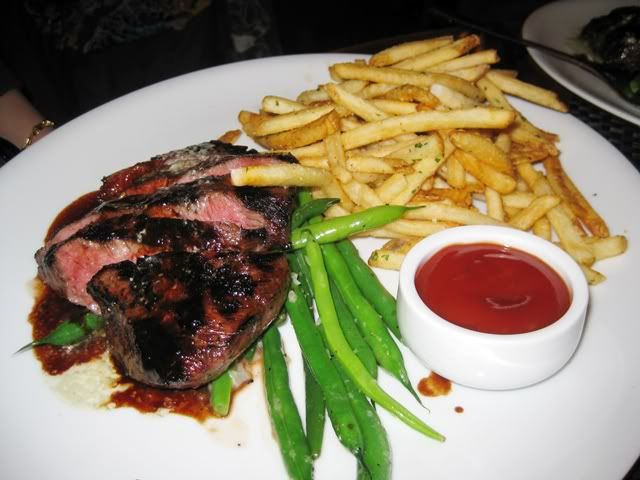 Amy's mom's steak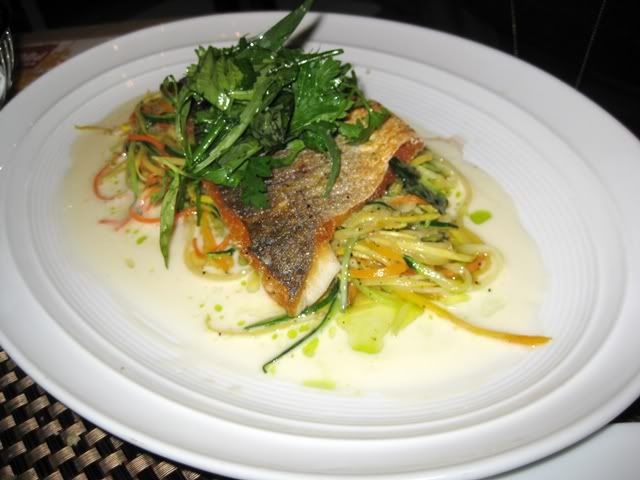 Amy's salmon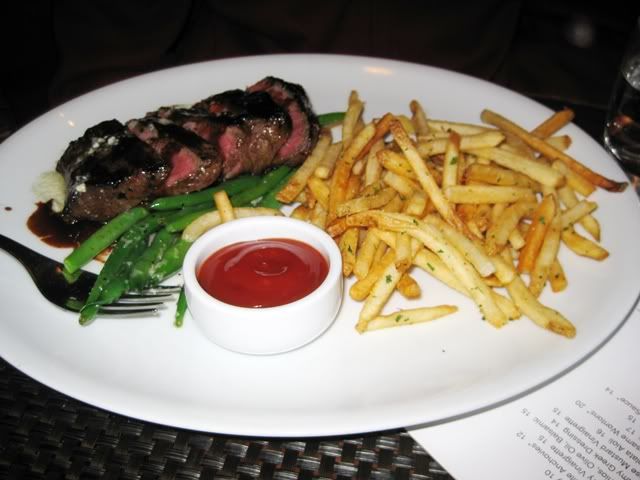 Amy's mom's friend's steak!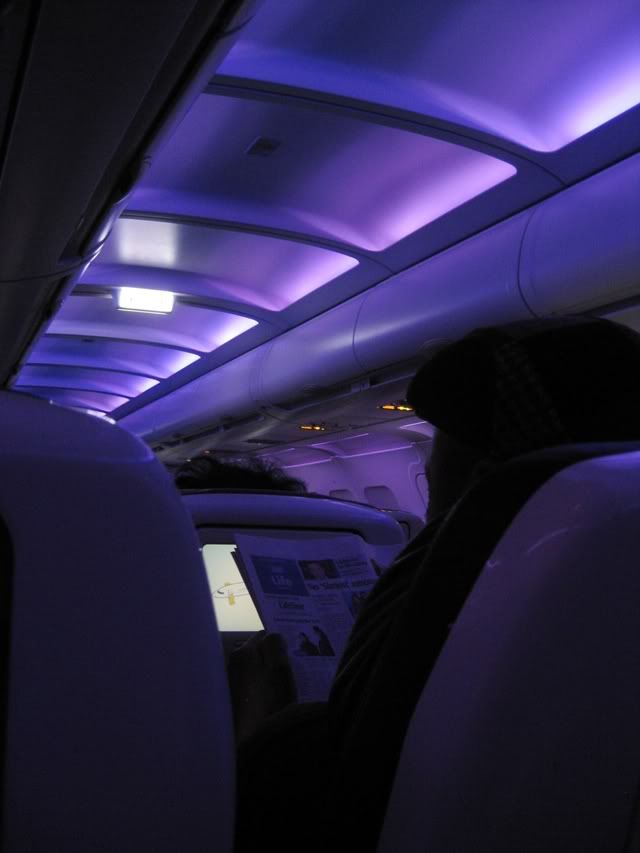 On the flight back home. :( I miss you!
I left my

♥

in Vegas.