Zhong qou jie kuai le.
Oh well, so I woke up at around 10:30AM this morning and I was like, "OH SHIT!" because I had to wash my hair. So I woke up and called baby and talked for a little bit until I had to shower. So I ended up not showering because I remembered I had to take pictures of things I bought since like February 2009.
So that's what I did for an hour. I took pictures of shoes, and accessories and other things I don't remember taking pictures of. I didn't take any pictures of clothes, because that's kind of stupid. I took a picture of a corset I bought though, IT'S SO CUTE!
I'll show you all later, because I have to upload all these pictures to photobucket. By the way, does anyone know what a good picture hosting site is? That holds up to 1200px.
Still waiting on uploading these photos.. HELLA PICTURES, MAN!
So I'll just continue on about my day. So I woke up and took a ton of photos of stuff and I ended up not taking a shower until 11AM or 12PM. My grandma and my my dad came home and we all ate lunch! Today is Mid-Autumn festival so we ate moon cakes. Too bad we don't have any cool traditions like sit down and listen to mom tell us the origin of the moon cakes.
Finally, I went and took my shower. Baby called me again and asked if I was ready to go out yet. NOPE. I hadn't put on any makeup or did my hair. So we hung up so I could get ready.
I put on my makeup and did my hair. Ever since I found out the wonder of curling my hair with a straightener, I've put the curling iron on the back burner. It's probably 1,000,000 times FASTER and the outcome is absolutely AMAZING. I don't know about you guys, but it's worked for me. I may even have to make a tutorial on it. It's the same way you would curl your hair with a curling iron, just faster. It took me 20 minutes to curl it instead of the full 1 hour of bull crap.
So curling my hair took the longest. Make up was about like what 10 minutes? And then I got dressed, packed my purse and left. We didn't do much, just chilled at baby's house. HELLA TRAFFIC TODAY! There was so much traffic, it was unbelievable.
Then I went home and Auntie Susan was there. Apparently we were SUPPOSED to go out to eat tonight, but last minute plans and we didn't go. We got take out instead. There was some bibimbab, pho, and some food from Quickly's. The mango-coconut drink isn't bad; however not my personal favorite.
My sister went on youtube and dug up the
teamryouko.com
guys. They do something called "Friday Night Madness" on youtube. They're so cool! All these flips and tricks, they do this for martial arts tournaments but not the actually skill/fighting segments. It's the more flashy, eye-opening tricks segments. Type in "friday night madness" into the Youtube search bar and watch them go.
So now I'm trying to update my blog. And upload pictures at the same time. I guess it's not working out nicely. And simultaneouly trying to watch the Autumn Moon festival show on television. Plus, I have like 2,000 pictures to upload onto my photobucket and it's taking damn long.
Did I mention how cold it is tonight?! I walked the dog and it was damn cold! I was wearing only a t-shirt to walk him down the block so he can go pee. (I was wearing pants and shoes too you perverts!) I can hear the wind blowing left and right because I'm right next to the chimney!
I still have to make a nicer twitter icon and a facebook icon. AIIISHIIIT. Oh well, I'll get it done as soon as my stupid photobucket goes faster! Hopefully, photoshop won't lag my computer.
Damn, still have to study for psych class on Monday. Maybe, damn screwed, cannot afford to fail this next quiz, lah! Or the next 3, for that matter. I better study hard before I go to work tomorrow!
I'm feeling a little thristy right now.
Still uploading pictures. This is taking damn long, lah! Shit...
Finally done uploading. Now, time to share with everyone... No EDITS.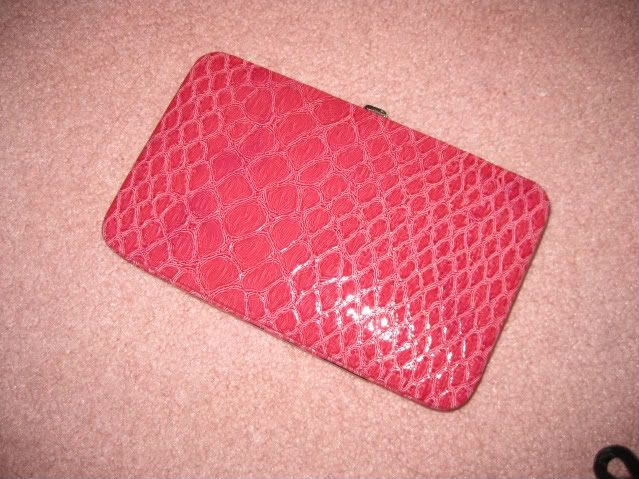 New pink faux snake skin wallet from F21.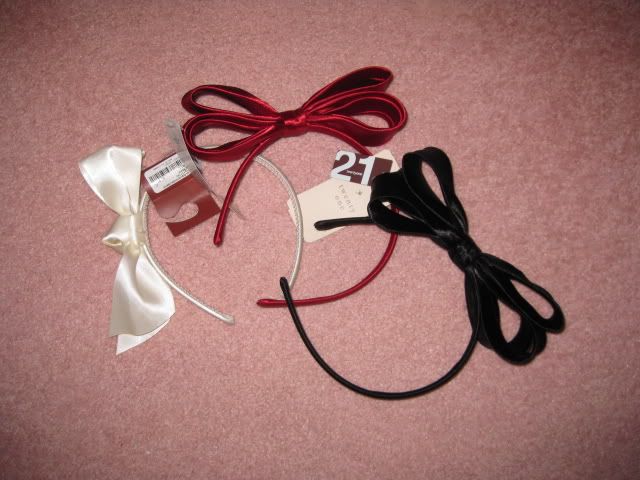 Bow headbands from Love21.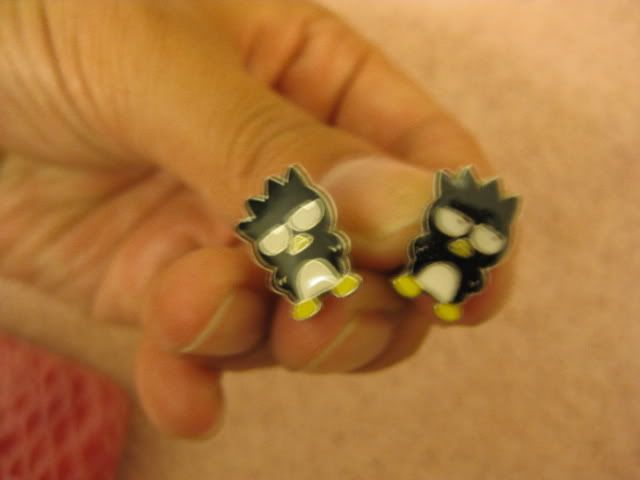 Badtz Maru earrings! Sanrio store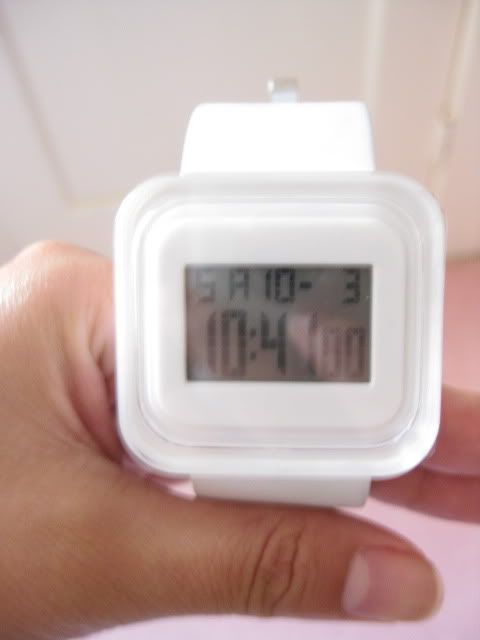 New white digital watch! Amiko boutique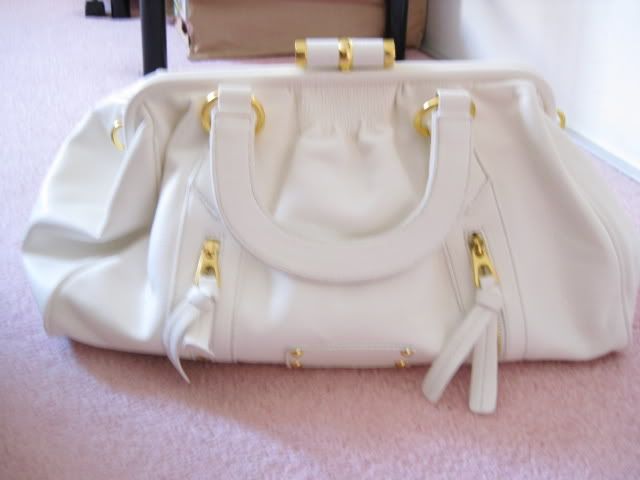 Cutest white handbag ever! Amiko boutique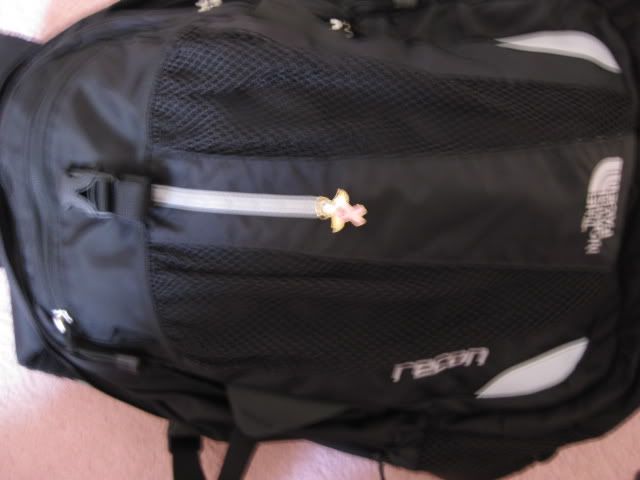 2nd gen. Recon North Face backpack. The North Face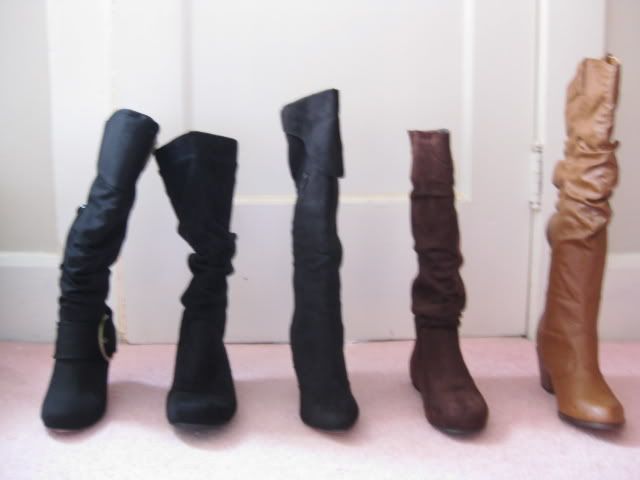 My new boots. Various places
(Left to right: Wedge heeled black buckle boot, black flat boot, brown flat boot, brown knee-high cowboy boot)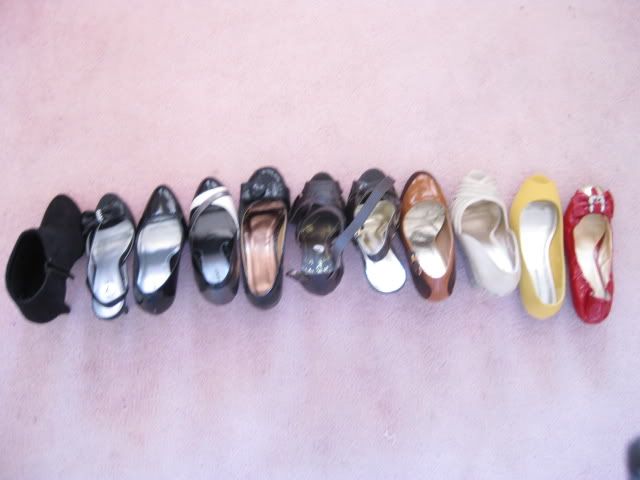 My new shoes. Various places. Maybe aiming for a shoe collection like Mariah Carey's :)


Damn many shoes, lah!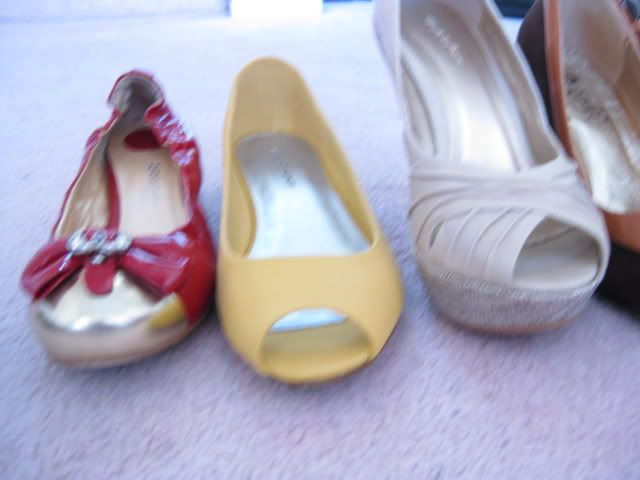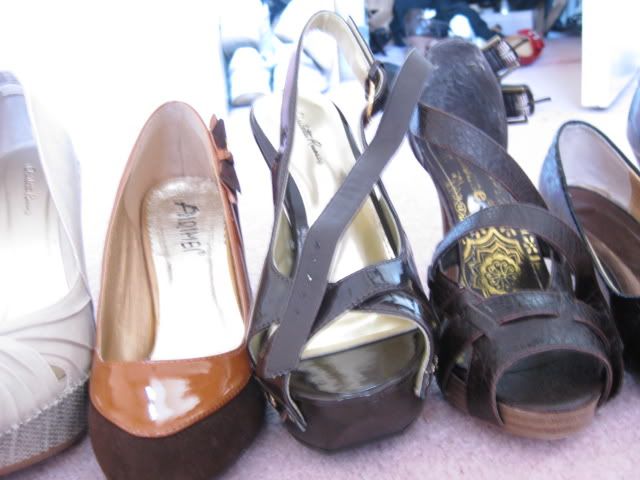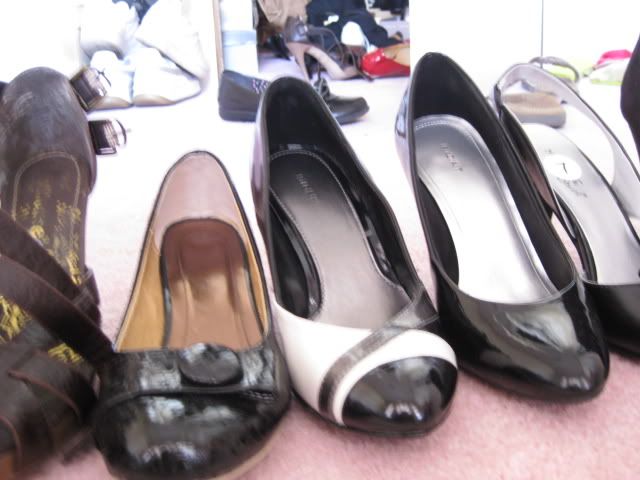 Close up.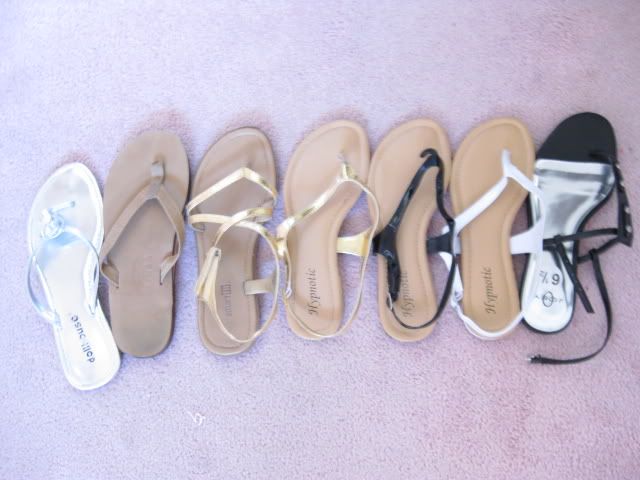 Sandals. Various places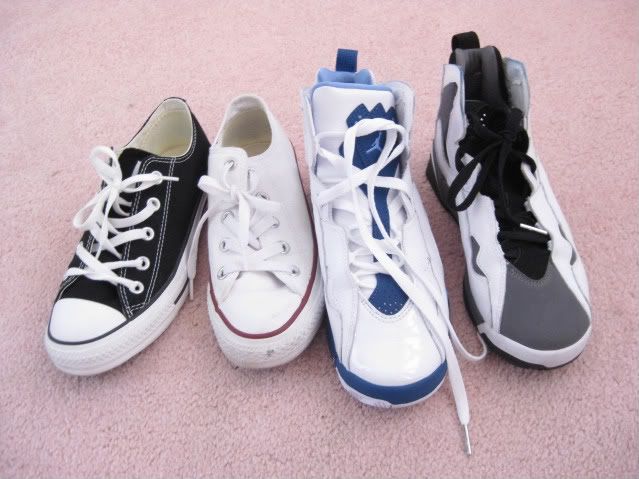 Sneakers. Various places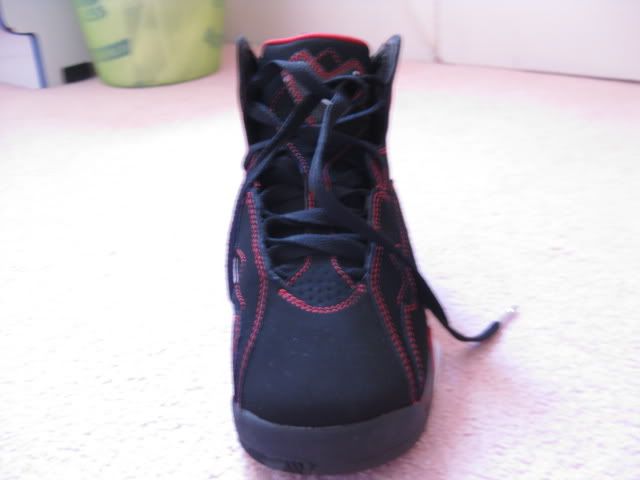 Plus one.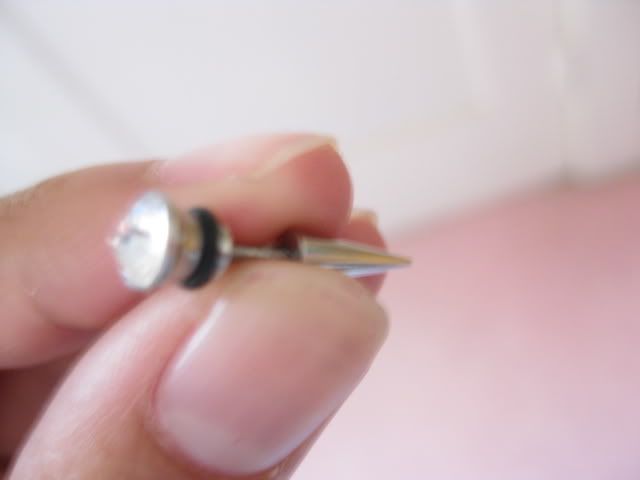 Short fake taper. Chinatown mini mall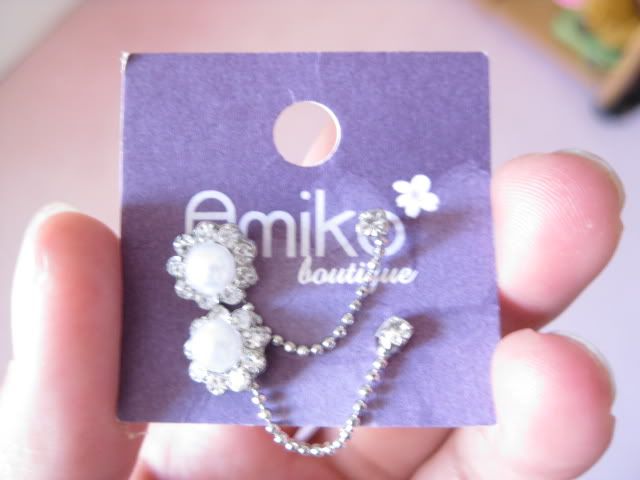 Connected earrings. Amiko boutique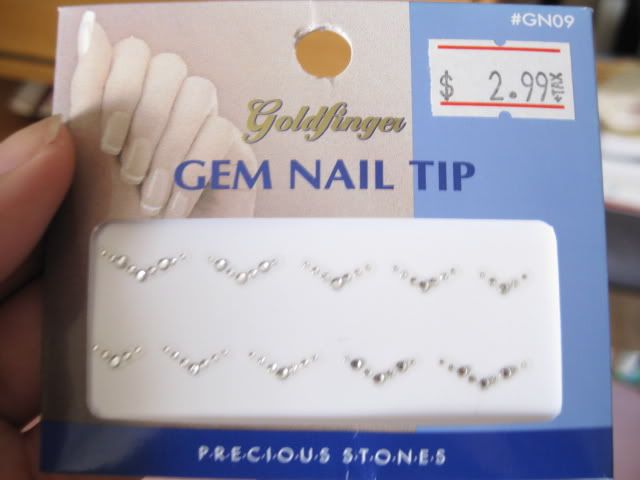 Nail decals pack #1. Ocean AVE.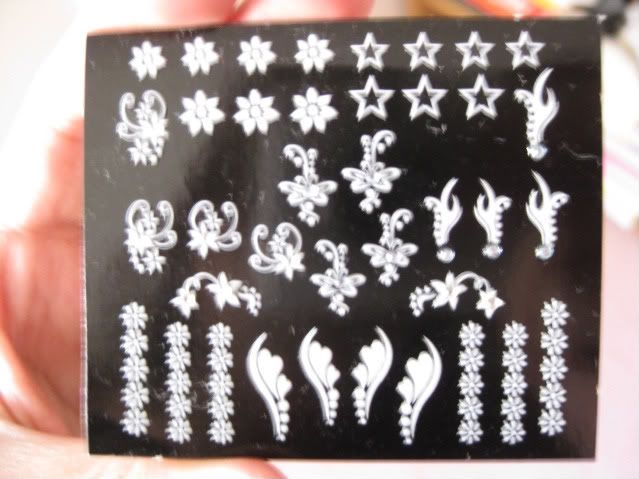 Nail decals pack #2. Ocean AVE.


The cute little Asian themed Hello Kitty, that baby got me. Sanrio store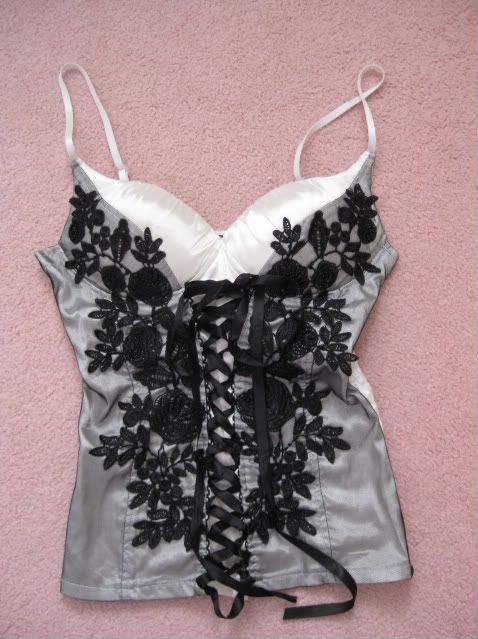 The cutest corset ever! Loveculture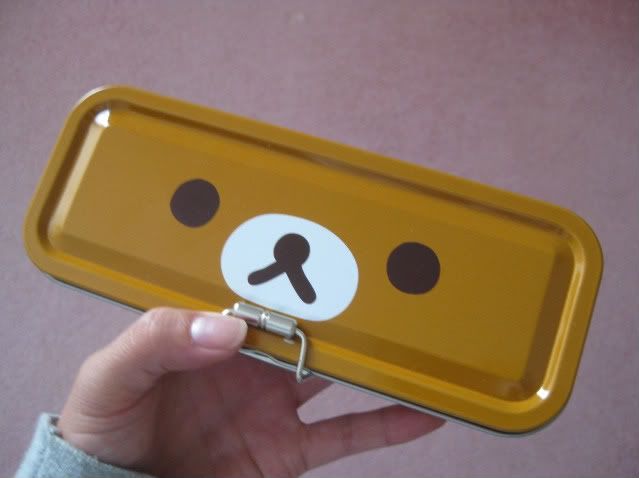 Rilakkuma pencil box! So cute! Ichiban Kan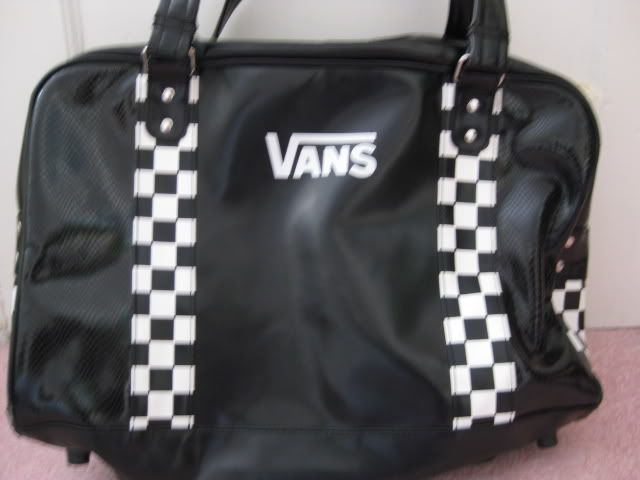 Vans duffel bag. Vans store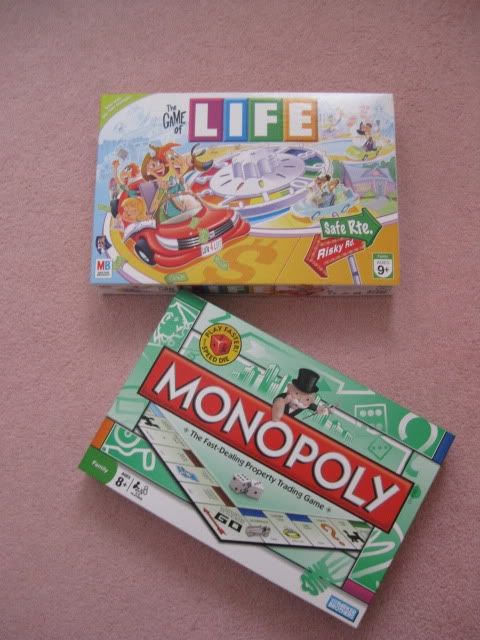 Board games! Bought in San Diego.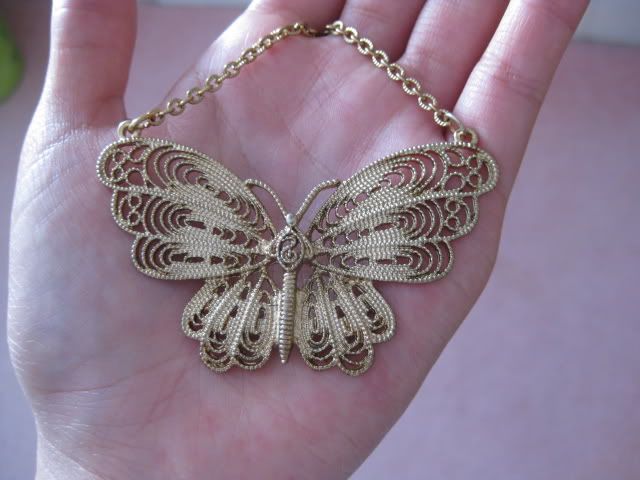 Cute butterfly necklace. F21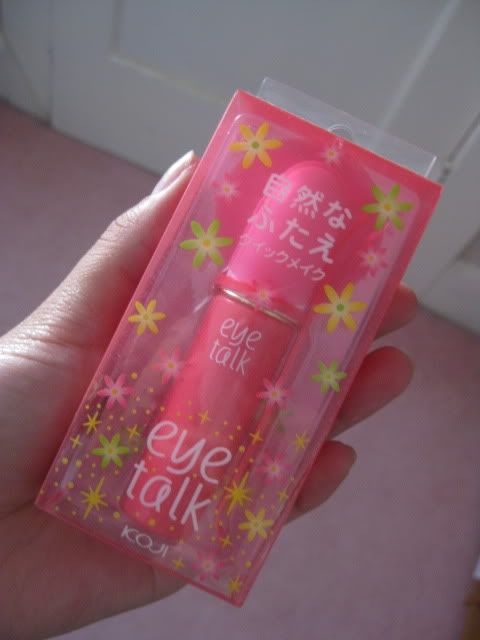 Of course, the wonderful EYE TALK. Ichiban Kan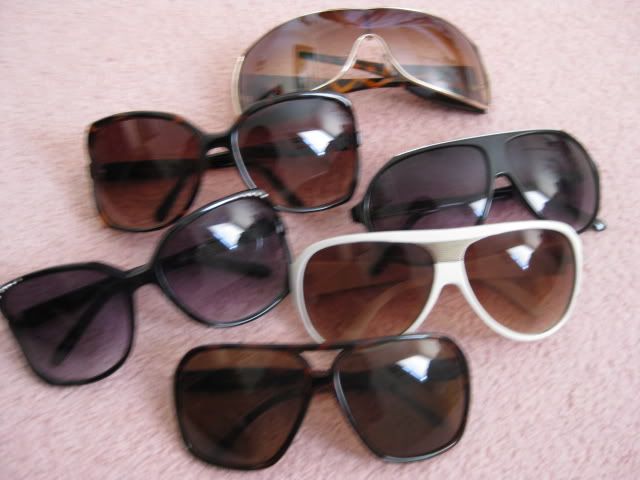 Collection of sunglasses. Various places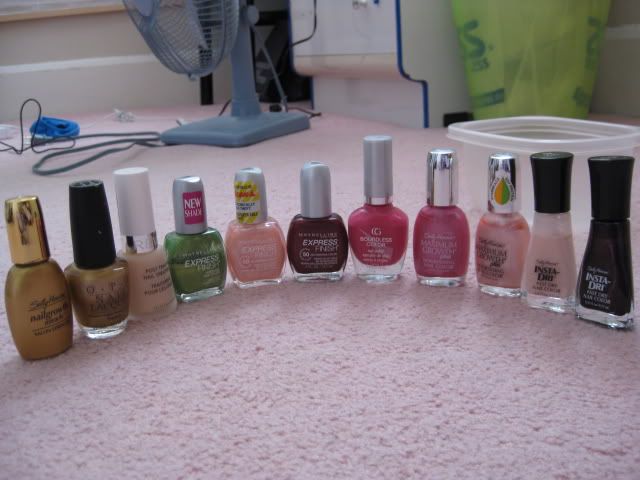 Nail polishes. Various places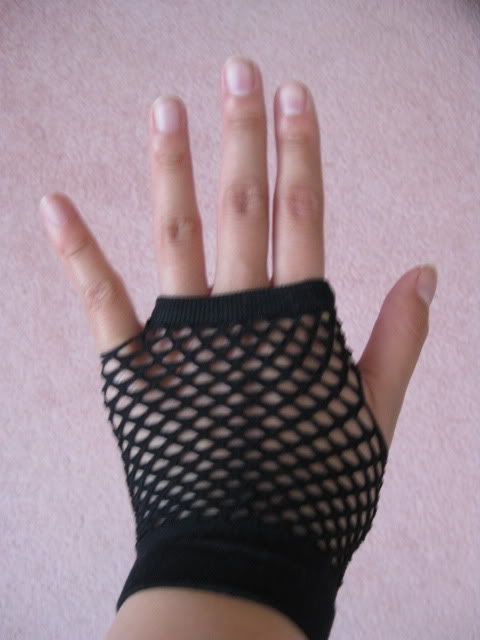 80's fish net glove. Variety shop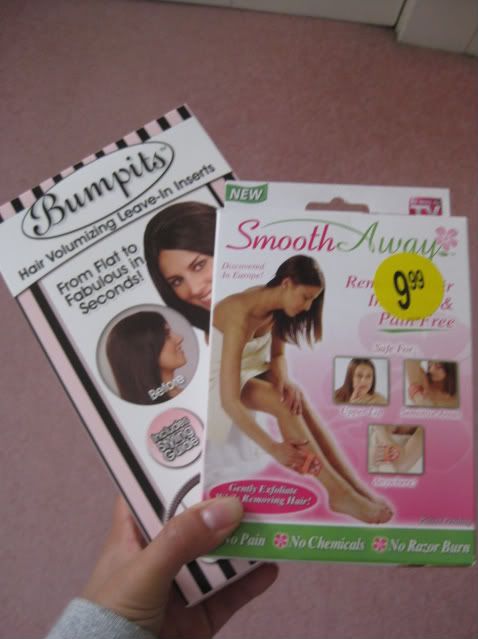 I wish someone told me that they didn't work. Walgreens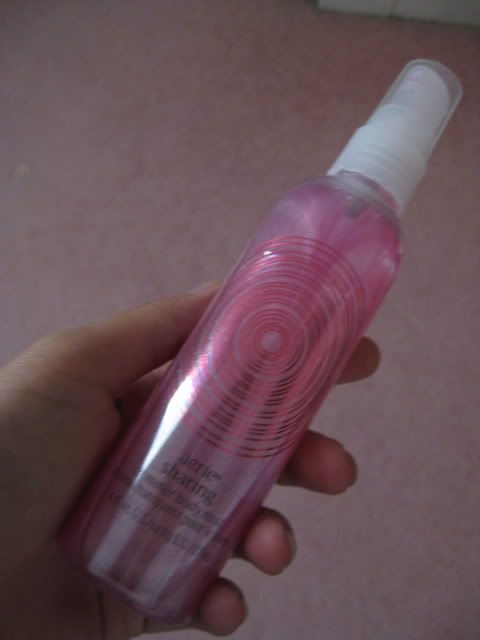 Aerie body spray. Free gift for being on the A-list!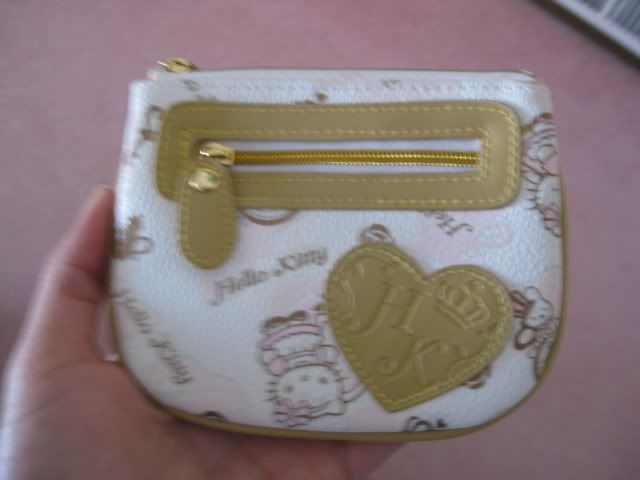 Hello Kitty pouch. Mini Sanrio store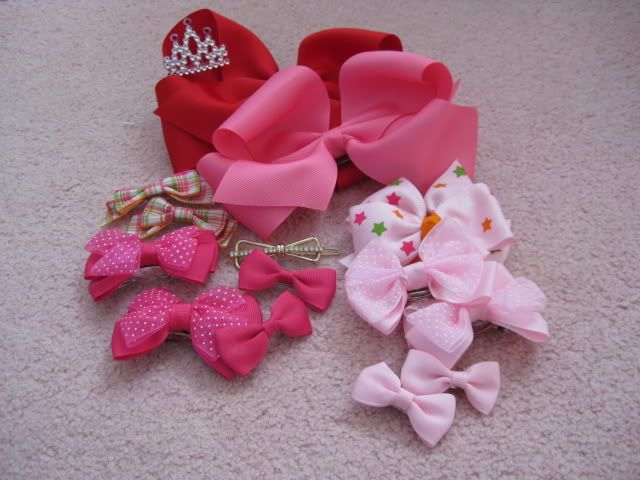 Bows galore! They did it and had baby bows. HEHE.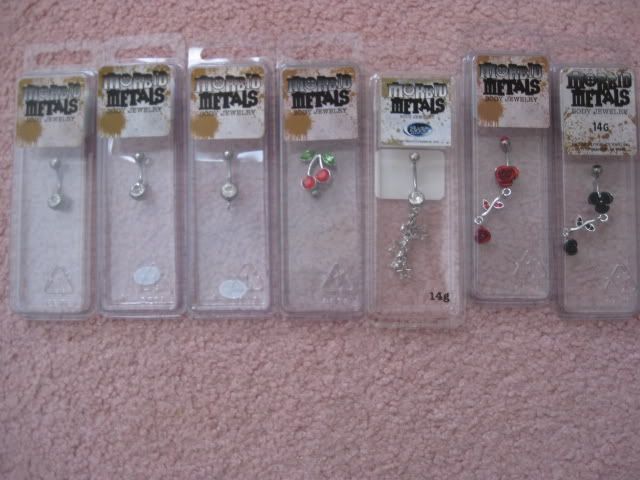 Belly rings, most of them broke. :/ Hot topic


Likas papaya soap, claims to give you lighter skin! I haven't used it yet. Filipino grocery store.
I think that's it!