I had somewhat of a long day today. I woke up at 5:50AM to wake up for school! BLEGH! I got ready and left for school.
Well, I got my essay back from the instructor. I got a B. Again, BLEGH. This is the second B, I've gotten on my essay. That sucks. I thought, I did pretty good too. I had more mistakes on this essay than my first one. Midterm on Monday, October 5th.
Time for Psych class! We reviewed the study guide. Hopefully, I get a good grade. I cannot afford to fail the next 3 tests. OUT OF CLASS!
Babe and me went to Elephant Bar. And why is it that no one opens until 11AM? WHY?! WHY?! Trying to starve my fat ass! We ended up there around 10:09AM. So we decided to walk around the mall before going in. Alas, we end up in LOVE 21, the accessories store to Forever 21. I bought two more bow headbands and a new wallet. They are so cute!

Started off with the Sparkling Pomegranate IZZE drink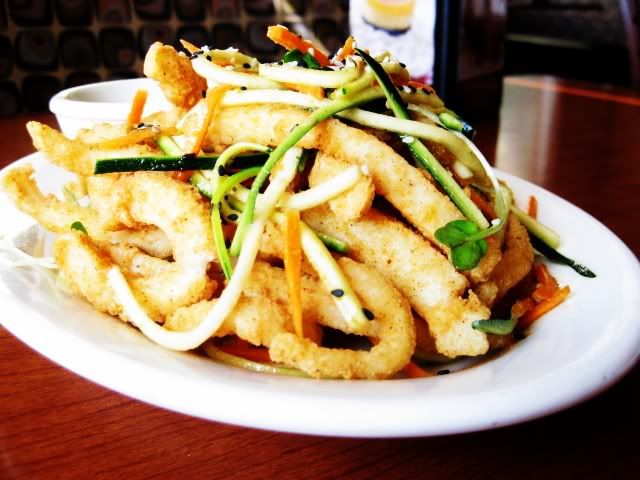 Calamari. Yuuummm.
Now for our main dishes.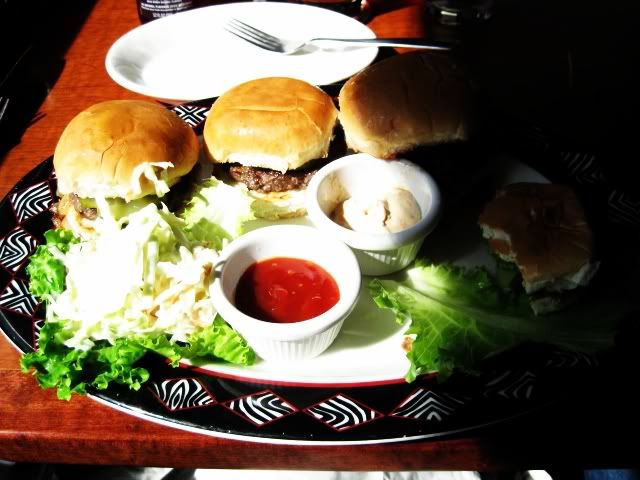 Big "E" Sliders. Big yum! I already dug into my food before remembering I had to take pictures. Sorry for the half eaten burger. I was damn hungry, lah!



This was baby's dish. I have no idea what it was called. There's thick noodles and mushrooms with a dark brown sauce. He said it tasted like pho.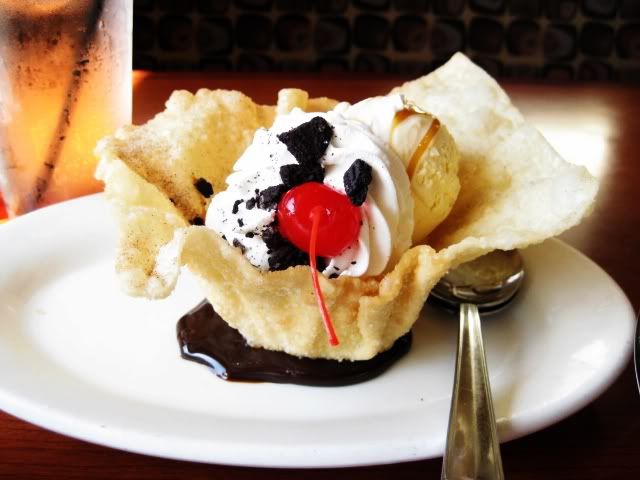 And for dessert... Wonton ice cream. Ice cream with caramel, and crumbled oreo cookies and cinnamon sprinkled on the wonton crisp. Not bad. I only enjoyed the ice cream, though.
Paid and left. We walked to the car and my mom called. Said she wanted to go shopping and spend some quality time with me. So baby drove me home to leave my backpack at home and I packed some of my things into a purse and left the house. I met up with my mommy and we set off for downtown. We spent the majority of our time in the mall looking around. She got tired so we sat in the shoes section of Nordstrom.
During her break I saw these...

Sexy, no? MORE LIKE EPIC FAIL. It's a shoe in a shoe so you can walk while you walk! :)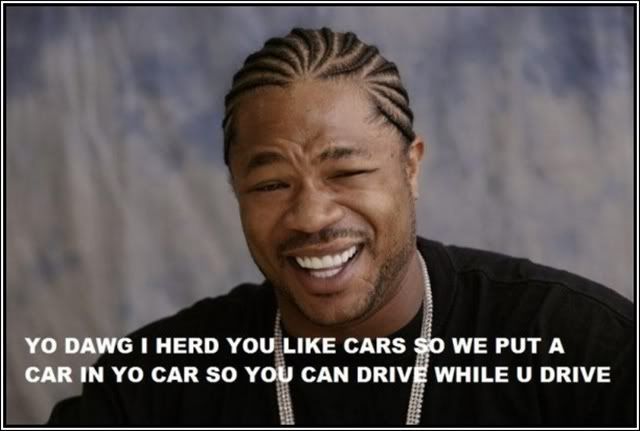 Much like this, no? HAHA.

After her break, off we went! I think we ended up in the men's side of Nordstrom and there was Batman costumes in the display. AWESOME!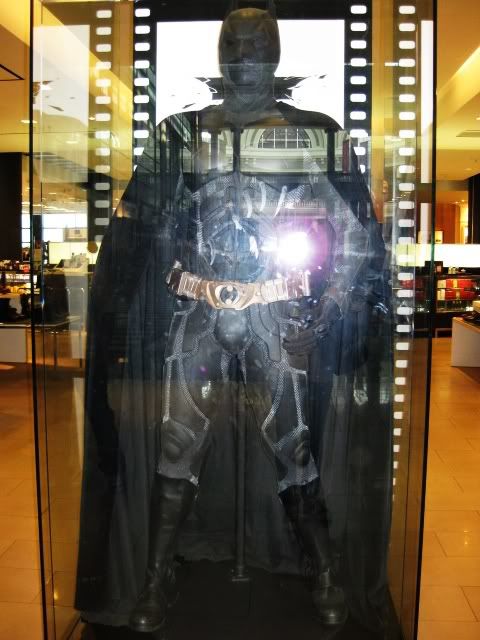 Batman.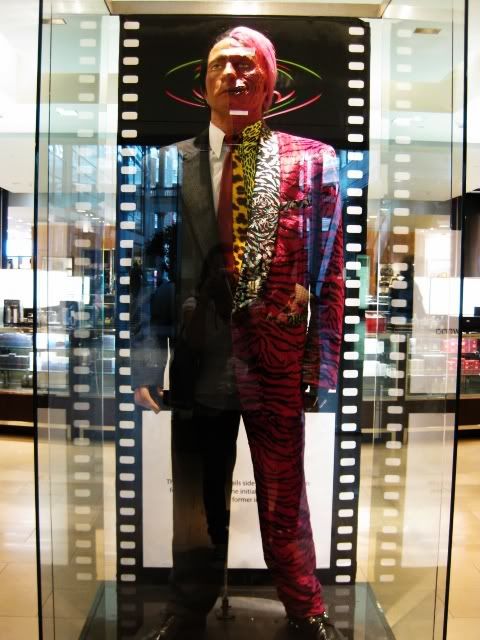 Two-Face.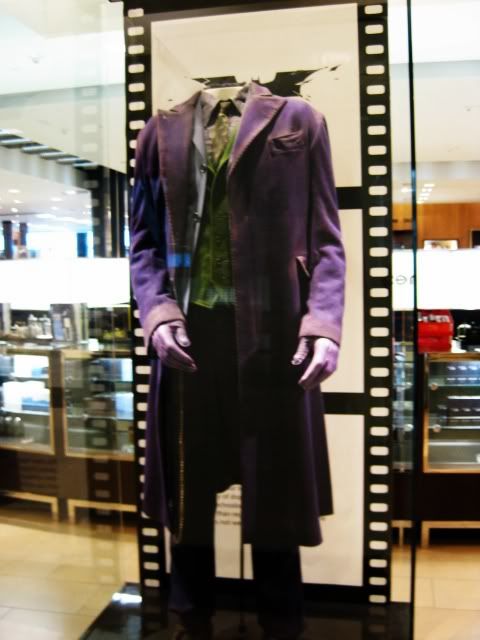 Joker... with no head???
There was a Poison Ivy but I didn't want to get chased out of Nordstrom for taking pictures.
We walked around some more for mother-daughter bonding time and it was time to go. We had to pick up my baby cousin at day care. I came home and my package came! YAY!
For a while, I've been looking around for some fake tapers. NO ONE SOLD THEM! GRR. So I went on
wickedbodyjewelz.com
to look for some. Lo and behold I found them! Black ones. I like the black ones they look hot. So I'm thinking maybe I'll order some more. The ones I got in the mail had a jewel in the middle of the black taper.
Wickedbodyjewelz were so nice! They even sent me THREE coupons for my next purchase! 15% off!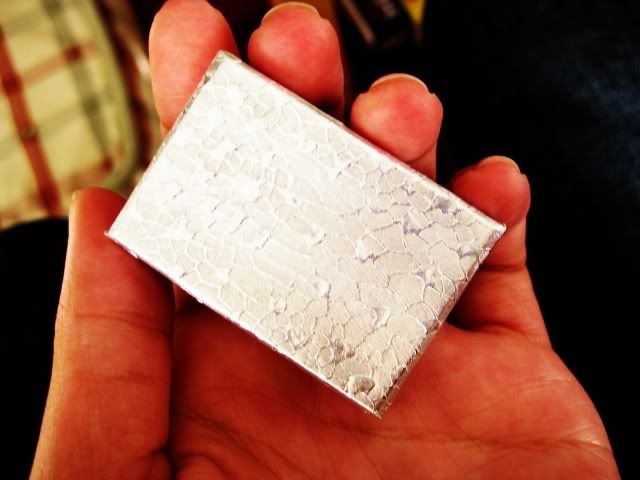 Cute little jewelry box it came in.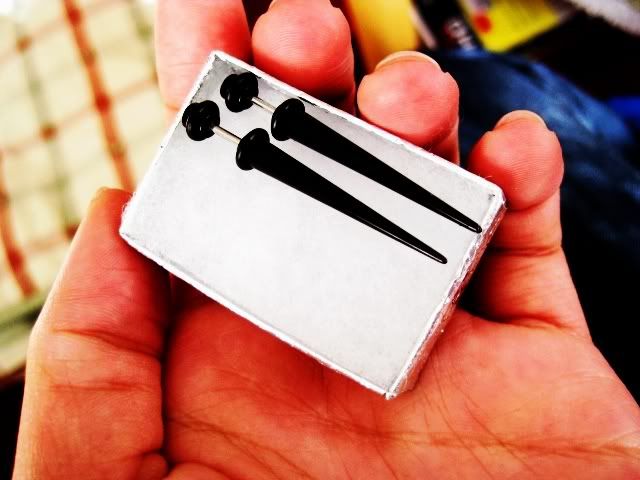 Comes in a pair.



Jewel!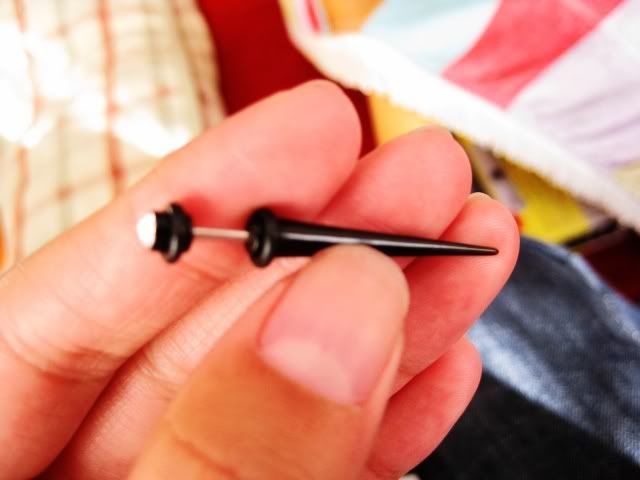 Length.
It could be longer and wider by just a little. But seriously, how am I supposed to measure with a picture from the internet. Whatever, I may just be ordering another pair in the near future.