Hello there! A ton of stuff to talk about! Whoot whoot!
I can barely remember what I want to talk about... -___-'
Went to 100% Sweet Cafe for some yummy creamy soup! Idk but I was way in the mood for some creamy soup. Very filling actually..
Switched shifts with Mina so I could go to my grandpa's birthday dinner. Then came home to eat the best Trader Joe's chocolate cake ever! Yums.
Skipped my morning classes on Veteran's Day. Can you believe I even had class?! UGHS. They moved our day off to Friday instead. Honey and I went to Denny's for breakfast. Damn delicious! Really feels like the holidays because of all the lights and whatnot. The limited time holiday drinks too! Peppermint etc.
Celebrated our 5th month at Olive Garden yesterday. Our 5th month is actually today. :) But whatevers! My feet were hurting because of these stupid heels. Idk why they just decided to hurt yesterday because I've worn them numerous times and they've never hurt before. Thus, another scraped heel for me! Ugh.
Went to Starbucks before watching "Law Abiding Citizen". Oh man, that movie was great! It kept you on the edge of your seat the whole time. Go watch it! Featuring Gerard Butler and Jamie Foxx.
Went to the mall again today to buy the ring for honey! EEK, it was so cute! BUY ONE GET ONE FREE, so I bought a ring for me too.. lol.
PICS!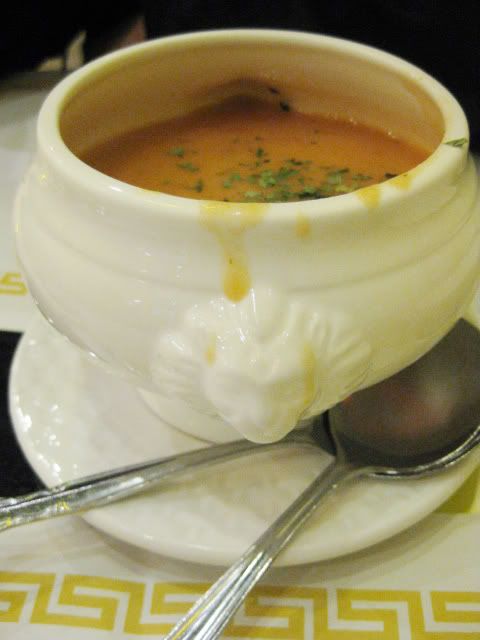 Hon's complementary soup Italian tomato
Hon's entree.
My yumalicious soup! With baked pastry! Takes damn long, but worth the wait.
Sharing a drink. :)
Denny's holiday drinks.
French toast, yummms.
Bacon and hash browns! So goooood.
Margarine... No wonder why America is so fat!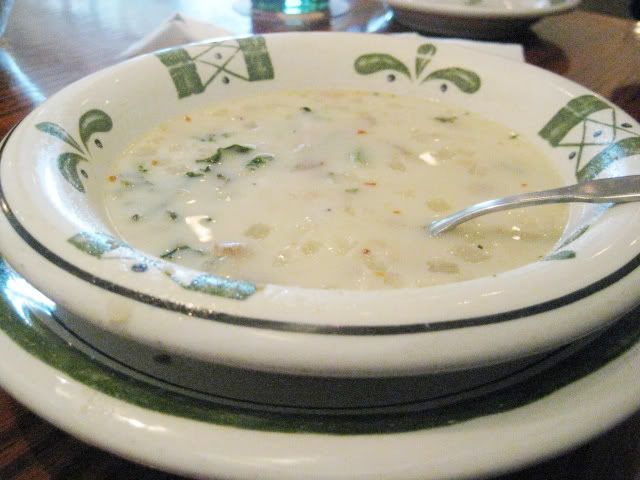 Salad from Olive Garden! Yums, pepperonchini!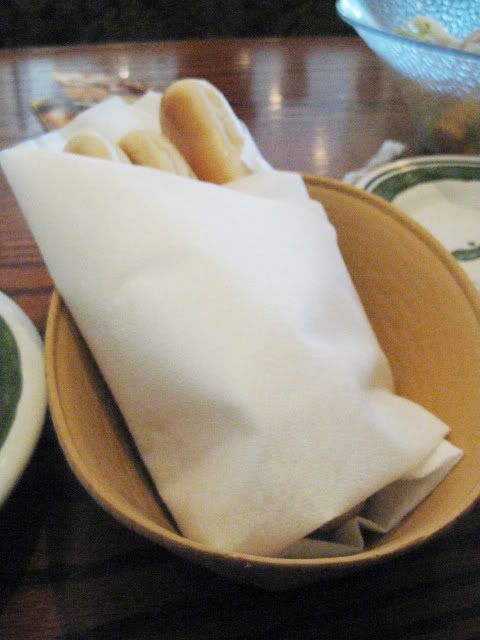 Endless breadsticks and salad... I'll be full by the time I get my main course!
Sampler appetizer dish. Calamari, mozzerella, and chicken fingers.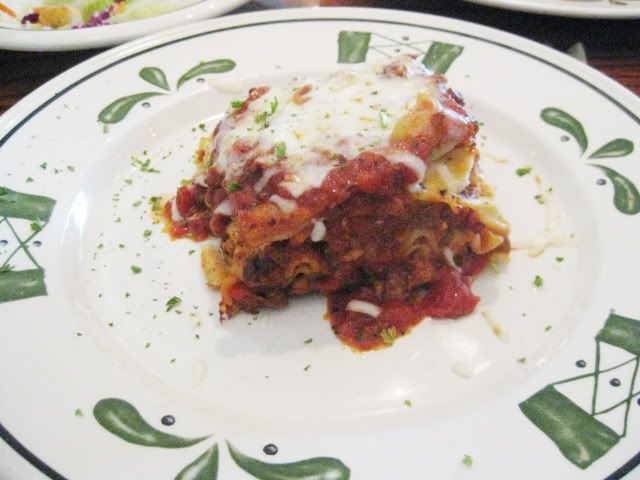 Lasagna Classico
Beef Gorgonzola? Not sure! Haha. Wasn't mine anyways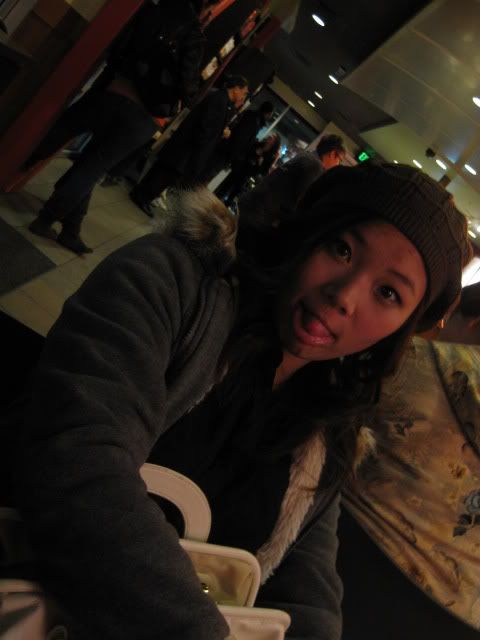 Ugly pic at Starbucks!
SUGAR!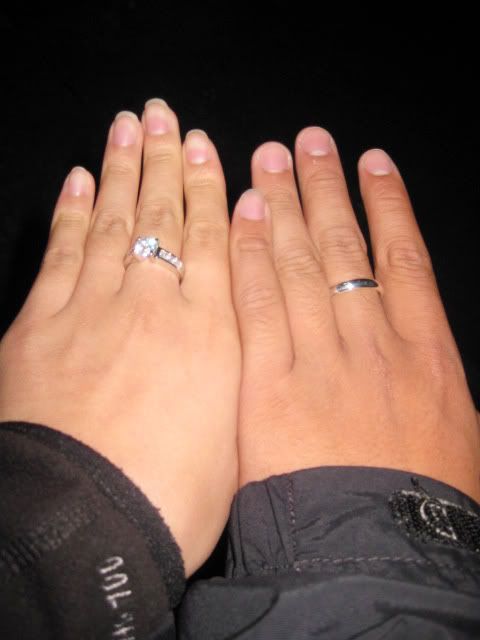 Cutes. :)
:D Finally a good pic, have been feeling ugly this whole damn week!