Have you ever had the cutest shoes to pair with your cutest outfit? No need to break the shoes in because they're fine? Until... they start rubbing against your heel or if they're strappy they start rubbing wherever the straps are. I HAVE! And I'm sick of it.
Yesterday I wore these cute brown heels that I've worn a BUNCH of times and they never hurt the back of my heel. But for some strange reason it started rubbing against my heel. Within a few minutes I had a open wound. Fortunately, I had some paper to keep the rubbing from continuing, but that could only help me for so long.
I went to Walgreens, and bought some anti-rubbing tape for the shoes. Lo and behold! Didn't hurt anymore! Success! I absolutely HATE when my cute shoes rub thus giving me feet that hurt. Maybe I should try all sorts of those socks.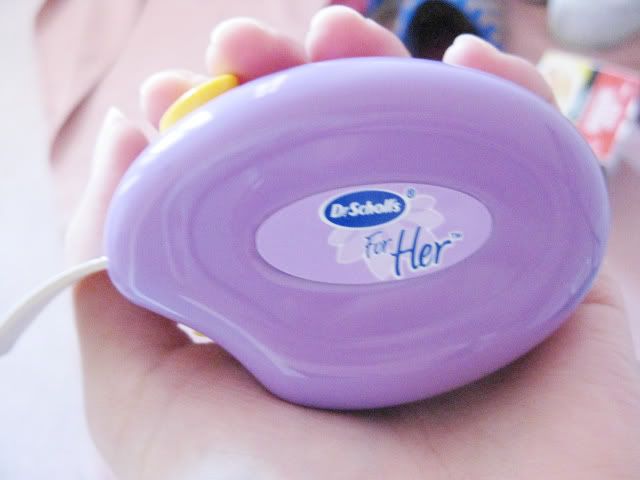 Tape dispenser. 5 feet of tape.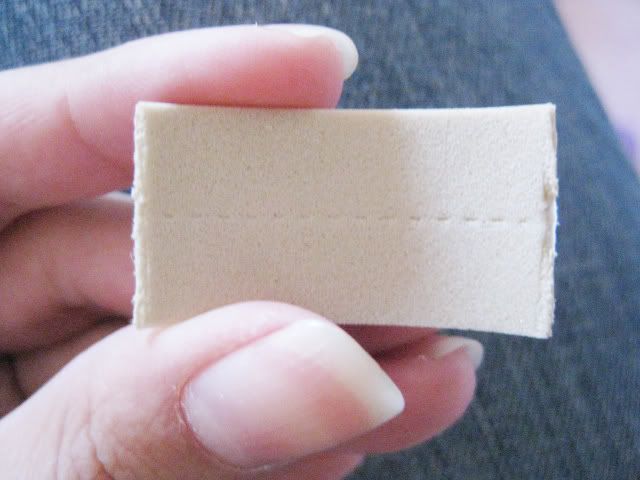 Cushiony!
Perforated for easy length sizing.
Anti-heel rubbing!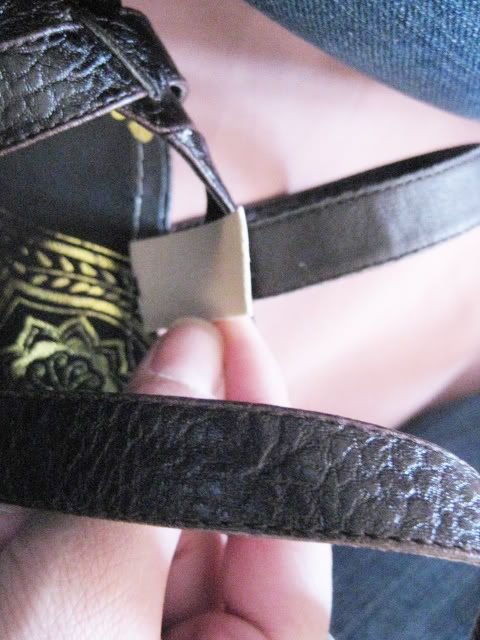 Put the tape on my super strappy sandals cus they rub the most!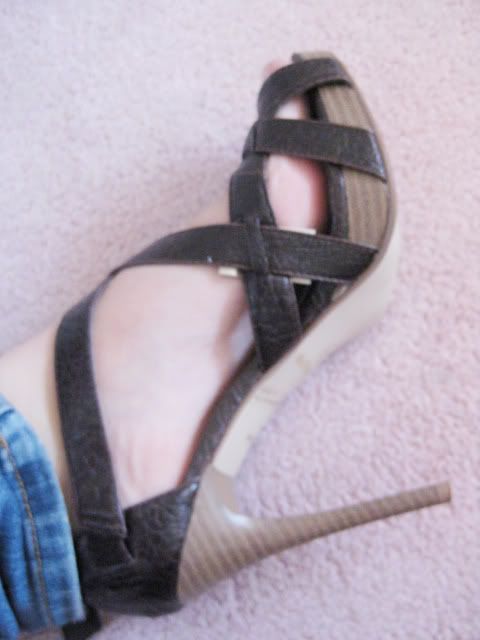 LOL, tell me these aren't the cutest shoes ever!
I might have used up most of the tape already, I put the tape on most of my shoes already.