All of these products are mostly from pharmacies.
Maybelline Dream Mousse Foundation - I think this works to an extent. It is not at all what the commercial shows-- a golf ball and the foundation covering all of the craters.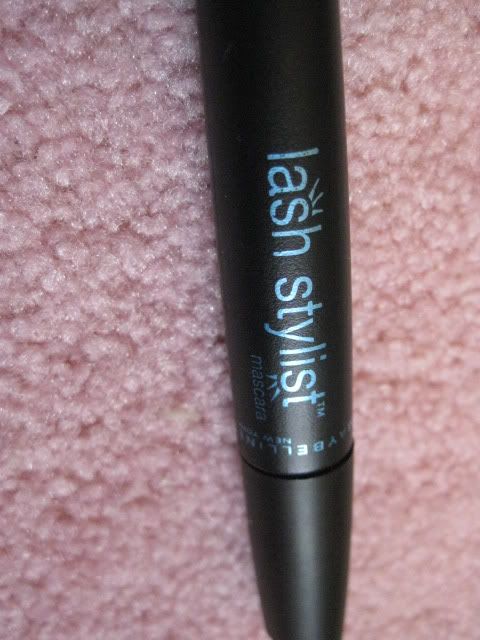 Maybelline Lash Stylist - THE ABSOLUTE BEST MASCARA THERE IS! This totally works for me. Works better than ALL of the other mascaras I've tried COMBINED! I has a V-shaped comb to comb through each individual lash. Makes my lashes longer and fuller.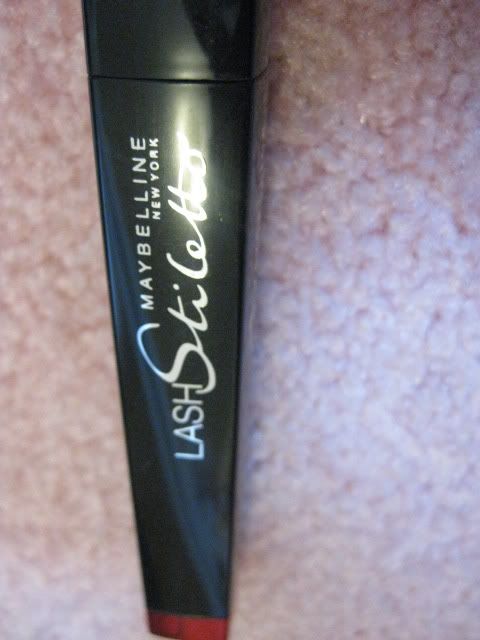 Maybelling Lash Stiletto - Ehh, works alright. I would buy it again in waterproof. Just like any mascara brush. Not too special. Does not make my lashes longer or fuller.
CoverGirl Lash Blast - Not at all what it says to be. The bristles are small and don't grab my lashes at all. Better for a natural look with makeup but not for a dramatic look.
Maybelline Colossal Volume Mascara - Kind of like the Stiletto, but a little better. Grabs your lashes, but looks a little messy like traditional mascaras.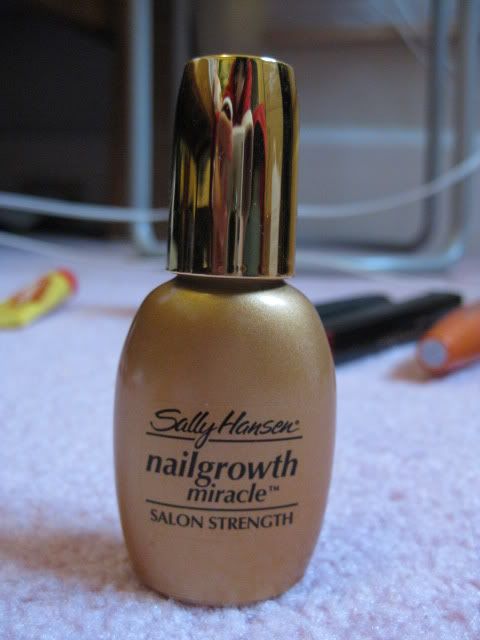 Sally Hansen Maximum Growth - IT WORKS! You have to wait a week for it to really take effect and see the growth in your nails, but it really does work.
CoverGirl Exact Eyelights - Supposedly has a faint glittery look when you apply to your lashes. You can see the glitter if you're super up close to the mirror and you tilt your head a certain way to see the glitter. Otherwise, I wouldn't suggest you to get it because it is a failed product. I haven't tried the Lash Blast with the glitter because they haven't made one waterproof yet.
Almay Long wear eyeliner - Worked wonders for me the first time I used it ever. Now I think it kinda sucks. My eyelids get very greasy and this doesn't hold out for very long. Plus, I thought by applying it on the bottom water line it would stay, but I was wrong, got messy thus making me look like a raccoon.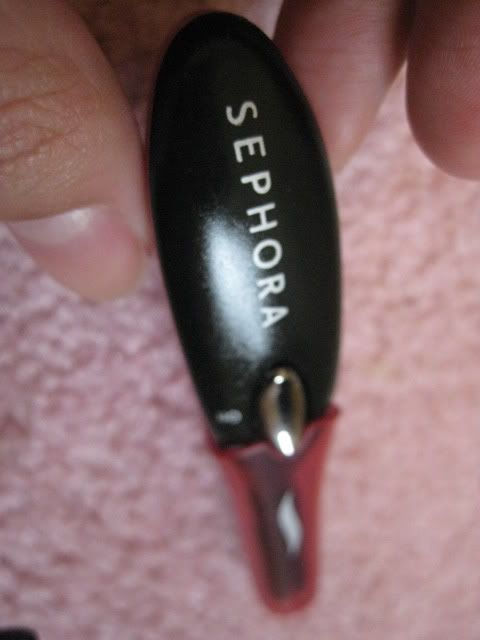 Like my last post down there, THIS DOES NOT WORK. Very poor Sephora... An expensive eyelash curler that doesn't work. Traditional crimp-style would be faster and more effective.
WORKS! Eyetalk, everyone knows my obsession over eyetalk. It's genius and wonderful. I'm sick of having small, beady eyes.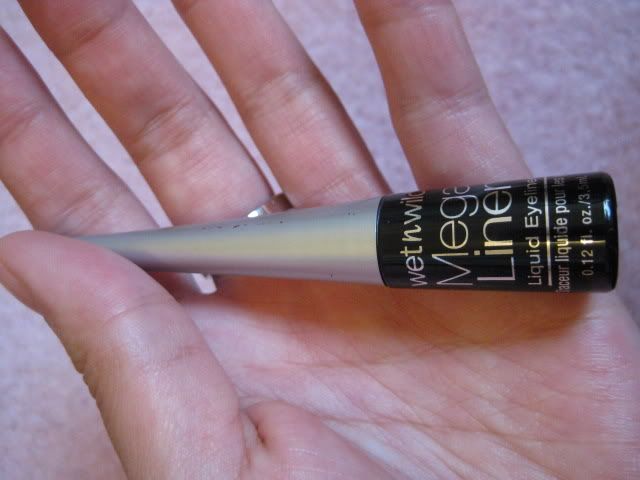 Wet 'N Wild Mega Liner - Dramatic or natural looks can be obtained with this liquid liner. Isn't water proof and that's the only bad part about it. Works wonderfully!
Eyelash adhesive glue - Works well! Goes on white and dries clear. Stays on all day, but it won't hurt when you take it off.
CoverGirl Professional - Clear mascara but I use it for the eyebrows when their all bent out of shape and need some touching up to keep them in place. Flakes a little. Like a tube of hair gel but with a mascara wand and its for the eyes.
Maybelline Ultra Liner - Doesn't work. It says its waterproof, but it rubs off with water. Unfortunate product.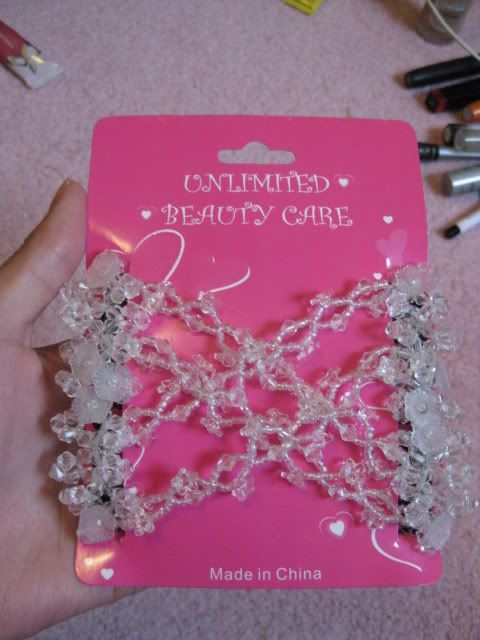 Similar to the AS SEEN ON TV product hair clip. It works great! Your hair doesn't fall out of it and stays on all day!
Wrap Snap 'N Go! Soft hair curlers - Works! I love them. When you get out of the shower and your hair is still damp, just roll your hair into these soft rollers and carry on with your day or night.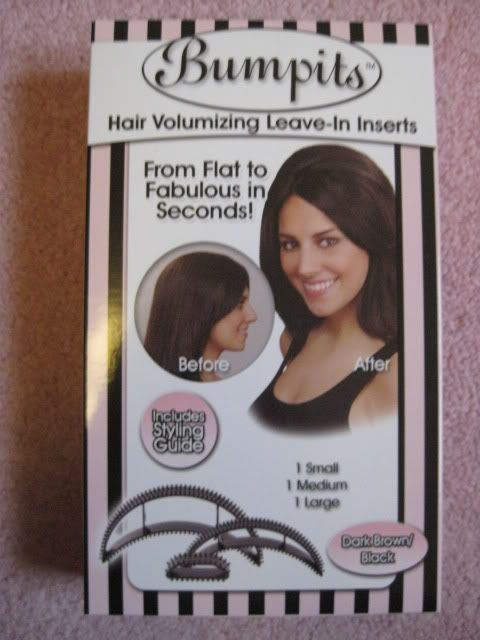 Bump its - Doesn't work.. It doesn't stay in my hair and just loves to fall out and be shown through my hair.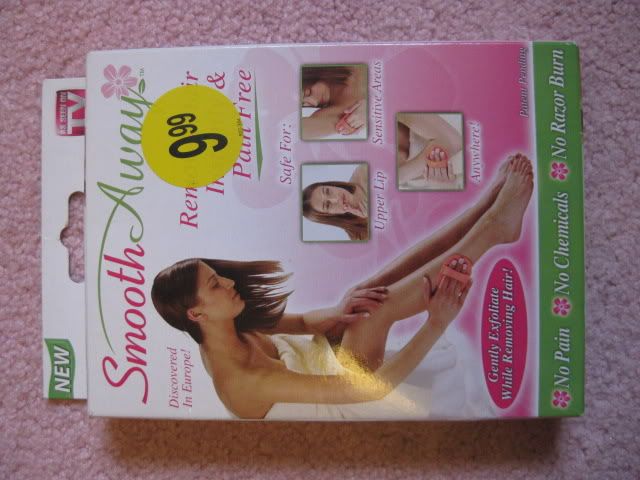 Smooth Away Hair removal product - Works to an extent but I would not recommend it. Yes, it can "smooth" away fine, small hairs but will not work on coarse armpit or coarse leg hairs.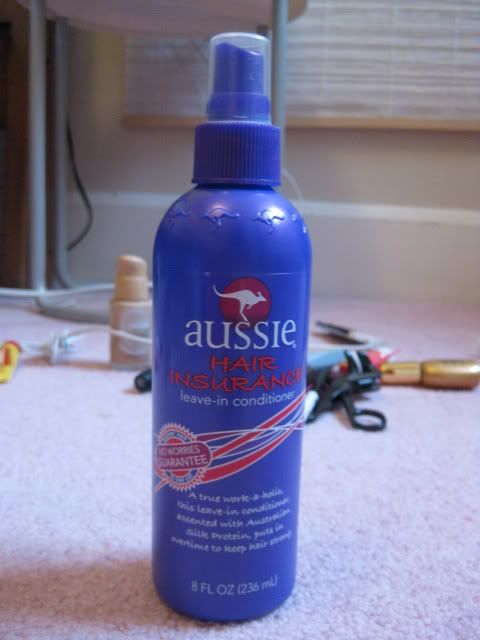 Aussie Leave in Conditioner - WORKS GREAT! I love it even though I have to spray a ton of it in my hair. Your hair is less coarse and thick after you use it.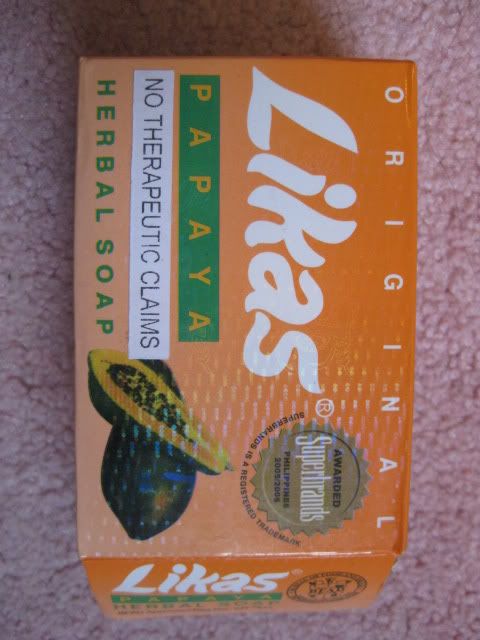 Likas Papaya Soap - Doesn't work for me. I've been using it for maybe a month now? Even using it to wash my hands hasn't turned them into a lighter shade.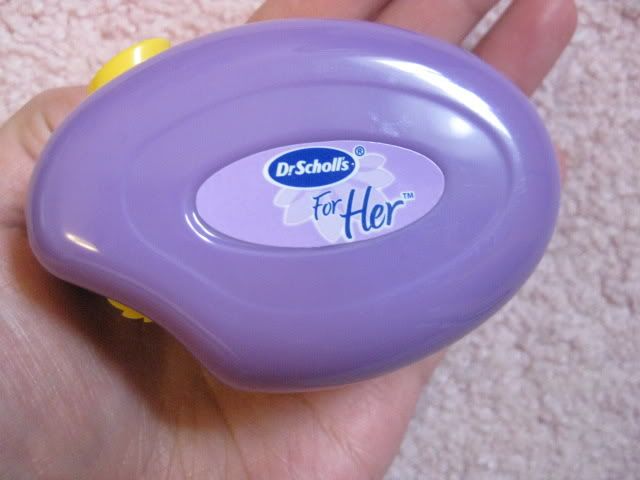 Dr. Scholls for her - Works great like a few posts before. My strappy heels are no longer a bother!
Revlon Color Stay liquid Eyeliner - DOESN'T WORK. Says its waterproof but it isn't. I would expect more from you Revlon, since you are a higher quality pharmacy brand makeup.
Tweezerman eyelash curler - Works well when you blow hot air on the pad. Doesn't pinch your eyelids.
That's all folks! :)