Hello y'alls! :) I'm going to update you on everything that's been going on! It's been a busy end of the week.
And now is the start of a new week. I really should be starting on my psych papers <-- PLURAL. Yes papers. One extra credit and one term paper. Aiyah, haven't started but will definitely do so soon. Supposedly I was supposed to take a trip to Yosemite starting tomorrow, but the hotels/lodges are very expensive. The economy is bad right now as we all know, and it doesn't hurt to do a little penny pinching. Penny pinching is exactly the OPPOSITE of what I have done these past few days with the massive shopping extravaganzas, black friday, cyber monday... A little too crazy but whatevs... Thursday is the day of Thanksgiving, I already posted an entry that day telling everyone to stay safe, and I hope that's what you've all done! I spent the duration of the DAY at honey's house making some meat lasagna. I think it turned out good! Honey thought the opposite. Took some home for the family to eat. Yumsss. Went home to make some dinner for family and had to walk back and forth to my uncle's house to get more food. It's great to have a dinner with family, but my Thanksgiving was very lackluster. I very much wish that it was more festive and felt more warm welcoming rather than the crappy tension feeling that was going around the table, but I guess that's my family. I very much feel sorry for my future husband to even have to marry into the family. And I'd understand why my sisters and I would be single for the rest of our lives. Friday morning, got to go shopping with mom and Jennifer! WHOOT WHOOT! Mom clipped out a coupon from the newspaper from Macy's but there really was nothing to get. The clearance racks were filled with stuff I had already looked through. There was a DSW legendary event of 50% off Gucci bags. I'm not sure if they were real at all. Usually real designed handbags come with a sort of wrapping on the handles and these Gucci bags did not. I didn't buy them, although I really wanted to. Mom said she'd split the price with me and we could share but nah. The design wasn't like the actual design the classy brown with green and red stripes. Reject Gucci bags, maybe? Went to Lori's to eat with Jennifer. She was definitely tired because she pulled an all nighter and still managed to spend time with me. Loves!
Chabaa's chicken wings! YUM
Meat for the meat lasagna!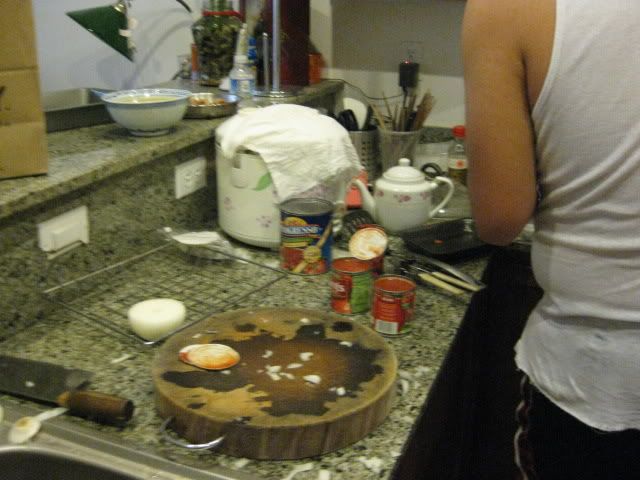 CHOP CHOP!
Got to eat some chocolate while honey was mixing the ingredients.
Our meat lasagna, looks kinda gross. LOL OH WELL, it was delicious!
Eating at Lori's with my love Jennifer! :) Vanilla milkshake yums
Yummy food! The big bop lololol.
Nachos!
Waiting oh so patiently for the tree to light up. Very disappointed. I just wanted to see the tree light up not watch all the nonsense on stage.
Went to Mel's 3 hours later after Lori's. Honey's entree.. Thanksgiving dinner.. lol
I just got some lite soup.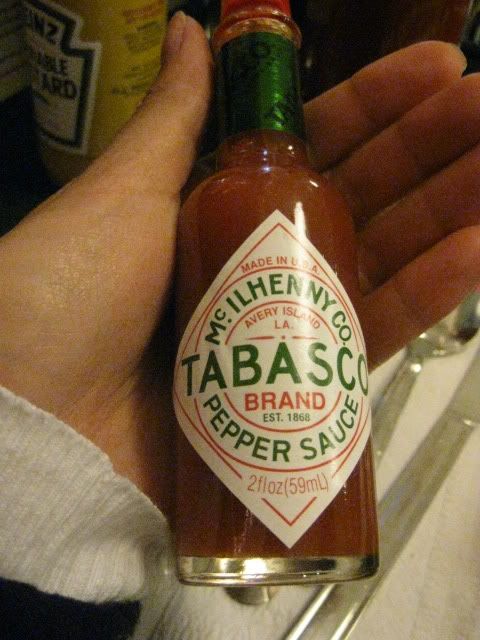 Baby tabascos!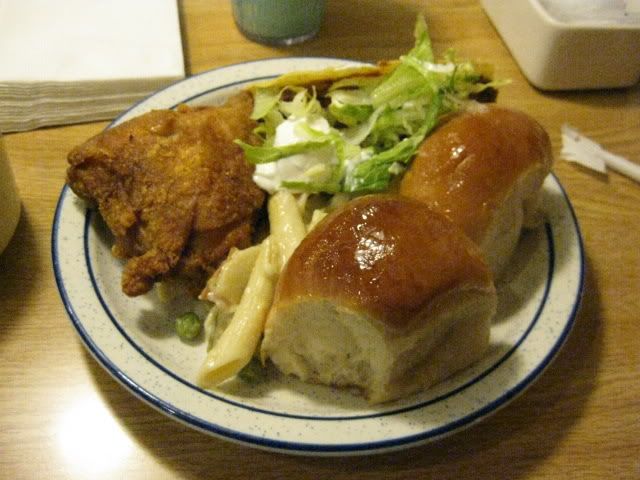 Hometown Buffet!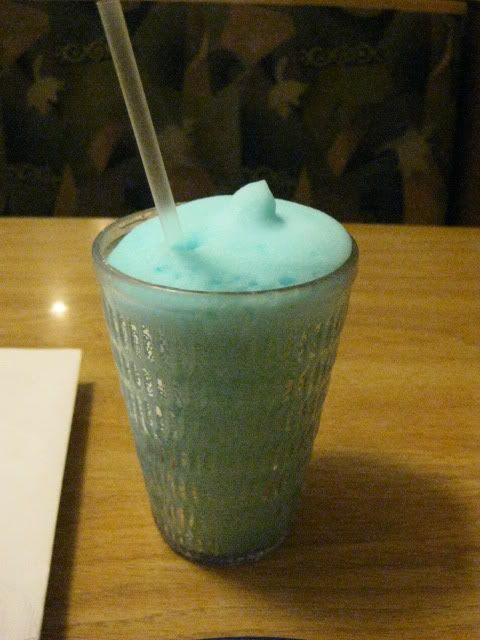 Surprisingly, they have ICEE now. YUMS!
Honey's round 1. Forgot to take pics of the round 2s and 3s. Oh well, they were delicious. No room for the dessert. :/